Rock Reef Review
Posted on
WOW! Best thing that's happened to Bournemouth Pier!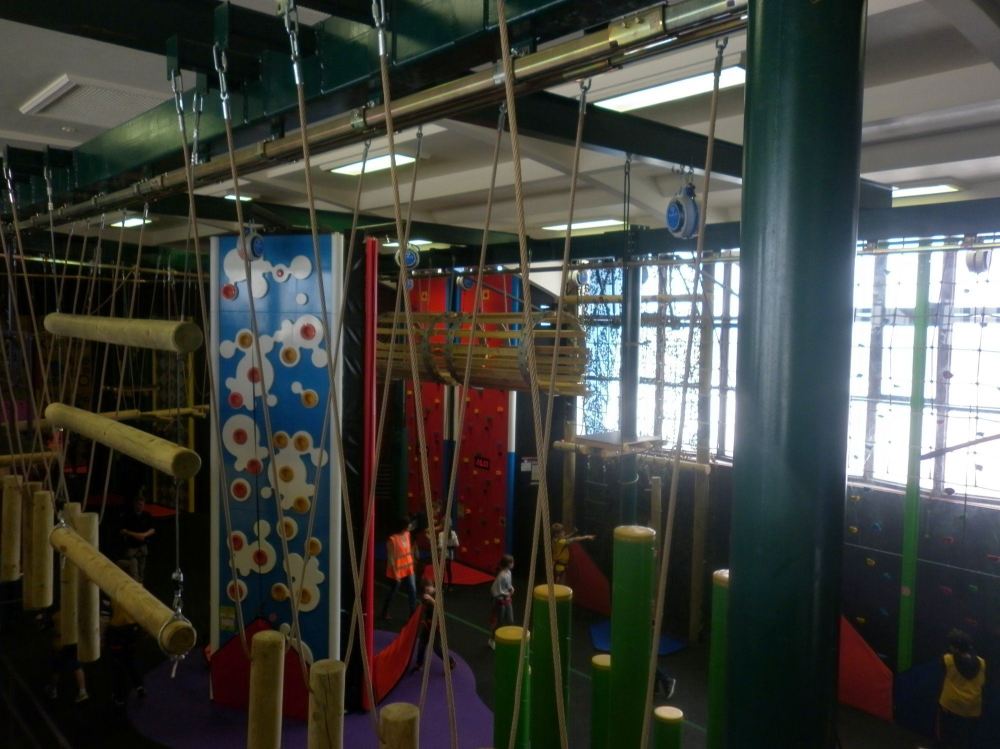 We wanted to see what all the fuss was about with Bournemouth latest attraction and so myself, my husband and our 7 year old nephew tried out the Clip n Climb, Highline and Pier Cave. From the moment we arrived we felt it had a great atmosphere and you could tell that the staff enjoyed their job and actually wanted to be there. We arrived quite early so once we were given our bands we went upstairs to the cafe to have a quick drink. Wherever you sit in the café you either have a lovely view of the coastline or you can sit back and watch everyone on the highline and climbing walls. We didn't have anything to eat but the food and cakes looked very tempting and my fussy coffee drinking husband said the coffee was one of the best he'd had.
When it was time to go in we were given our safety briefing and shown how to put on our harness and clip ourselves to the belays. We were then taken over to the first wall and were shown how to unclip from the mat, clip the belay to our harness and then we were ready to go. Having never done this before I was surprised at how nervous I was and how challenging I found it. I managed to go half way up before having to force myself to let go and float safely down. Our nephew also found this particular wall quite difficult but he had a really good try whilst my husband (in his spiderman socks) flew to the top. Our friendly instructor asked us if we were ready to explore other walls and off we went for some climbing fun. Once I found the confidence to let go and know that I was safe I grew more competent with each wall I tried. There are a few which I would say were fairly easy and there were some which were very difficult so every ability was catered for. The time for this activity went quite quickly but my husband had managed to try every wall but two and myself and our nephew did our best with most of them but there was a few of the higher more difficult ones which we decided not to do.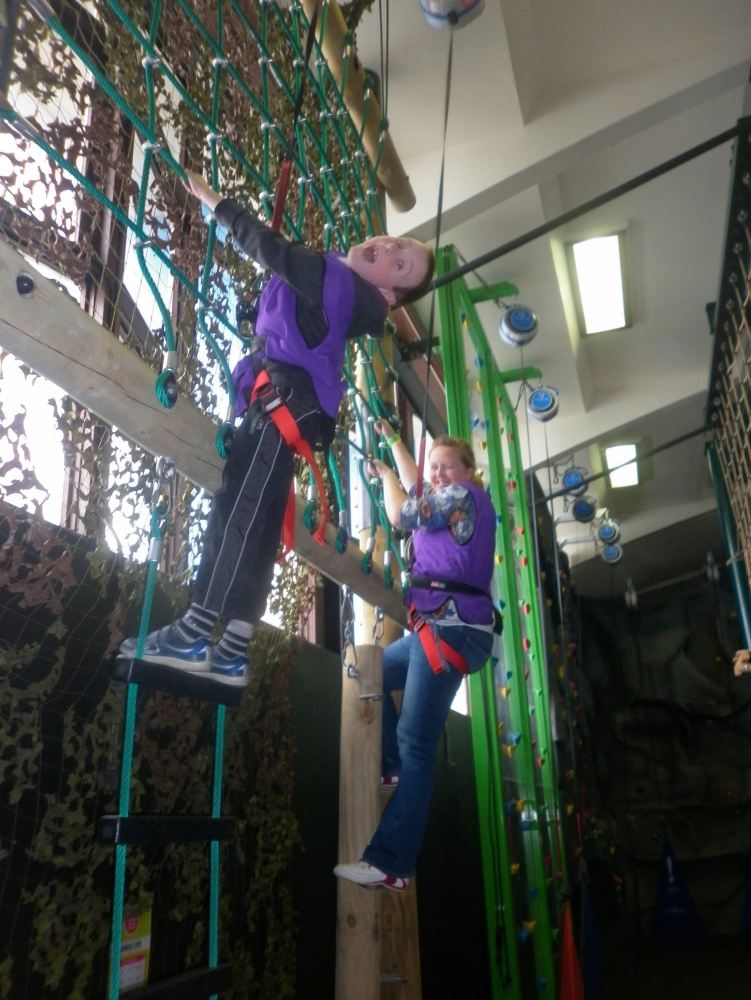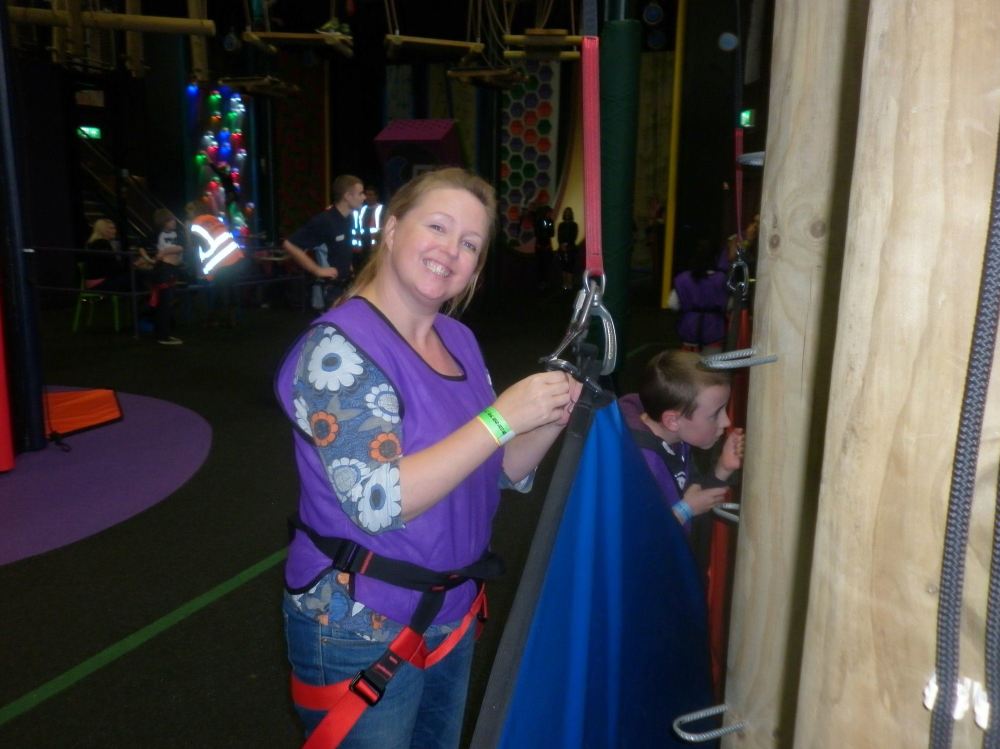 Before we were due to start the Highline we had a quick drink upstairs and then introduced ourselves to the instructor. The Highline is the aerial obstacle course and as soon as we got onto the platform our nephew's nerves started to show and I was suddenly hit by how high up we were and had to keep reminding myself that we were attached to the safety track and were quite safe. Our nephew went first and managed to complete the first set of obstacles without any problems but when he got onto the swinging logs we saw him put his head down and hug it for dear life. Suddenly worrying that he may have frozen my husband managed to give him some kind reassuring words and he wiped away his tears and went on with a level of confidence I've never seen him have before. I myself was at the back and managed to get round but did it with utter fear and very tensed muscles. Whilst I did really enjoy it I was quite relieved to get back on to the stationary platform!
After the Highline we went back downstairs to get ready for the Pier Cave. Another instructor showed us how to use the lights on the helmets and issued knee and elbow pads to anyone who wanted them. After a little briefing we were guided through the first tunnel into the large ball pit. I tried caving as a child and I would like to say that I overcame my fear of tight, dark tunnels but no, I'm afraid I sent my husband onwards with our nephew while I backed up to the entrance. I did enjoy watching the little group go through on the screens and I really appreciated the instructor telling me at the end that I did well giving it a try. Our nephew loved this activity and spent most of the rest of the day chuckling about how his Uncle's tummy nearly got stuck in the tunnel!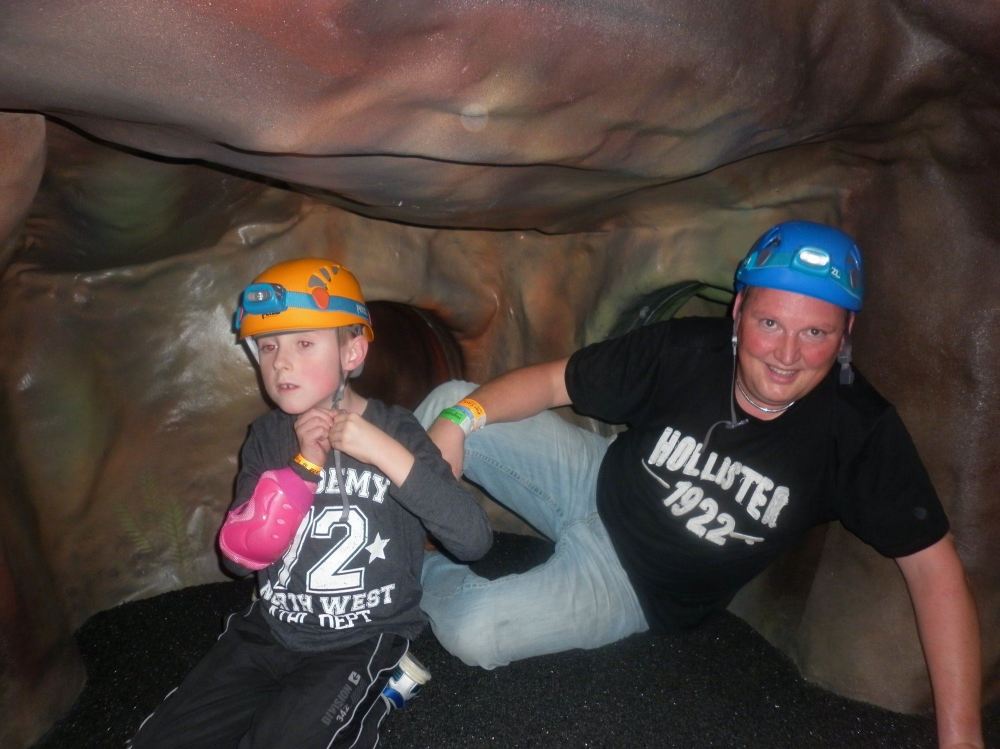 By the time we had finished all 3 activities we were pretty tired but our nephew still wanted to go back on the climbing walls! We noticed the amazing Vertical Drop Slide and Leap of Faith and we asked if we could pay extra to do this but were told that they were fully booked so it's given us a good excuse to go back another day. As the weather was bad we weren't luckily enough to see anyone go down the Zip Slide but that's on my 'to do' list for next year.
All in all, the 3 of us really do recommend RockReef. The staff are very friendly, helpful, knowledgeable and competent and the attraction itself is exciting, fun and great value for money.
If I could recommend anything to Rock Reef then it would be for them to give each child a certificate to say which challenge they had conquered. Our nephew had never done anything like this before and I know he would have appreciated having something to remember the day by.
So a big thank you and well done to Rock Reef and their staff, we'll be back!!!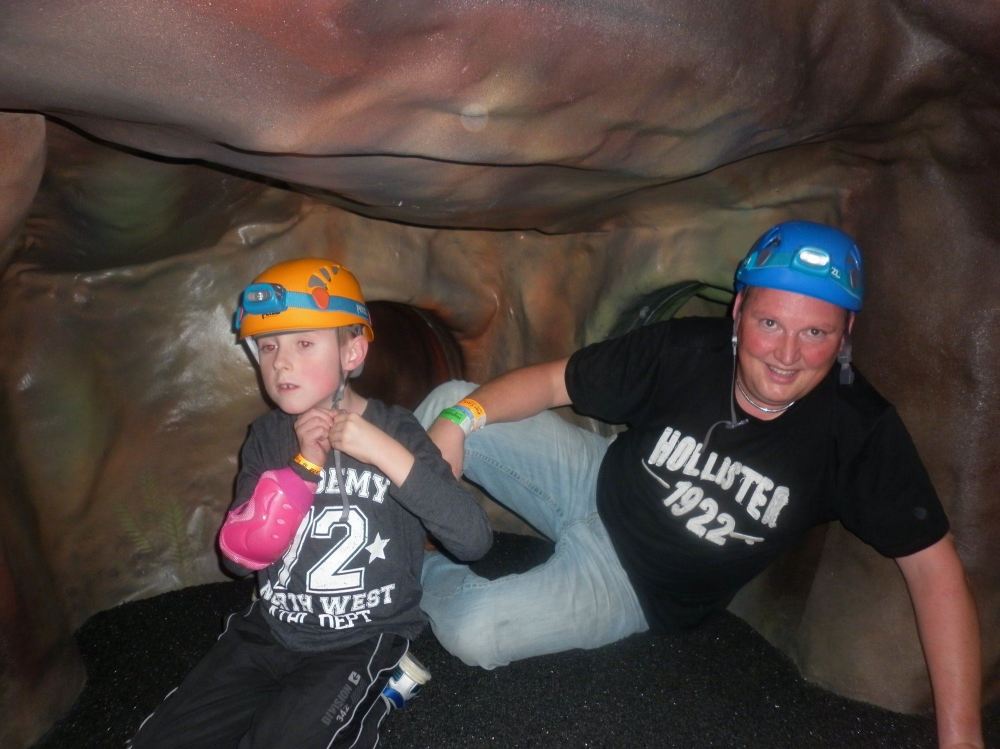 Love
'Dorsetmum' xxx