Clay Studio Review
Posted on
I recently visited the Clay Studio in Christchurch and had a wonderfully relaxing few hours painting with my son and his nanny. My son Sam is nearly 3 and I was a little worried he may get bored quickly but I was pleasantly surpised at his patience and concentration.
The Clay Café itself is very light and airy, they have the large café area where you can paint plus another smaller room which we asked to sit in so that if Sam did need to fidget we wouldn't be in anyone's way. Looking around you'll see lots of masterpieces and there is a huge amount of bisque to paint including mugs, plates, tea pots, money boxes, animals and fairies. The staff we met were absolutely lovely and Martin was great at telling us where everything was, which paints were which, how to prepare the bisque and how many layers of paint to use to achieve the best look.
There's plenty of paintbrushes, sponges and paint pens you can use but the big decision is what to paint! I chose a beach hut money box but it took Sam quite some time to decide what he would like to paint and finally settled on a tank. There is a huge range of paints to choose from so I asked him which colours he would like and I'm pleased he didn't ask for traditional green and black and instead choose pink, orange, blue, red, yellow and purple! Nanny helped him prepare the tank for painting by wiping any dust off with a damp sponge and then once we had all of our paints and brushes we were good to go.
It was probably the first time since I can remember that we sat as a 3 drinking tea and chatting, he really did take his time and made sure he covered every inch using his paintbrush (and fingers at times). I loved painting my beach hut however if it had been an Adult only trip I would have painted a lot slower and put more detail into it (anyone with a toddler knows they have a ticking clock which can go ding at any time)! After well over an hour Sam had finally decided he could paint his tank no more and started reaching for more which we quickly put a stop to. So Martin came and took away our artwork and told us when they would be ready for collection which is normally around 3 to 4 days. In this time the items would be glazed and fired and transform into something wonderfully bright and colourful.
We have previously eaten in the Clay Café and can thoroughly recommend the food. The owners pride themselves on using fresh local produce and the prices are very reasonable too. We would have stayed for lunch on this occasion too however we had not long had breakfast when we went in.
The Clay Studio is currently open 7 days a week which will change to 6 days a week at the end of Summer. It truly is an ideal venue for a gathering including special events like 'Mother and Baby Days', 'Girls Night Out' and 'Lazy Sunday'. For children they have one of the best Party Rooms I've seen with big bright beach huts painted on the wall and bunting from side to side. There are a number of Party options to choose from which depends on Party numbers and budget so feel free to contact the Clay Studio to discuss options.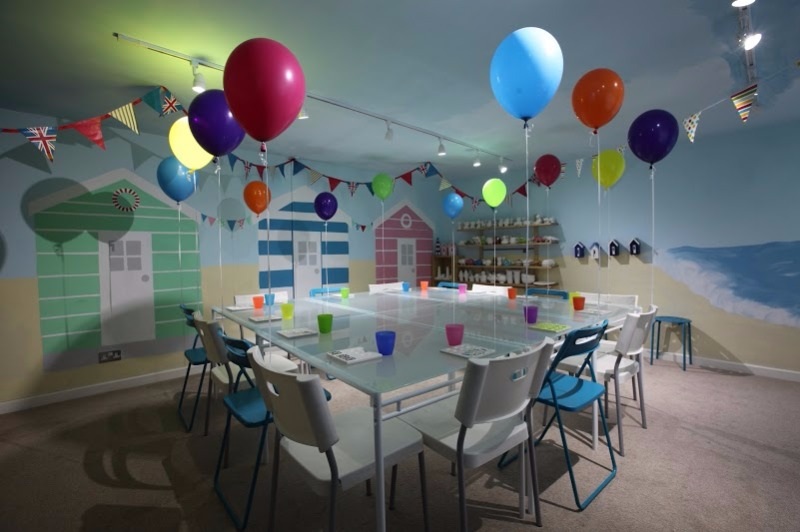 WORTH NOTING……….
Free Wi-fi is available for those of you who need it.
The Clay Studio is very child friendly and even have baby changing facilities.
There are a couple of parking spaces outside however there are several pay and display car parks within easy walking distance.
The Clay Studio is licensed and perfect for a hen party bottle of bubbles!
There are loyalty cards available for repeat visits.
If you are on holiday or unable to collect for any reason please speak to the owners as I am sure they will be able to post the item to you for a small fee.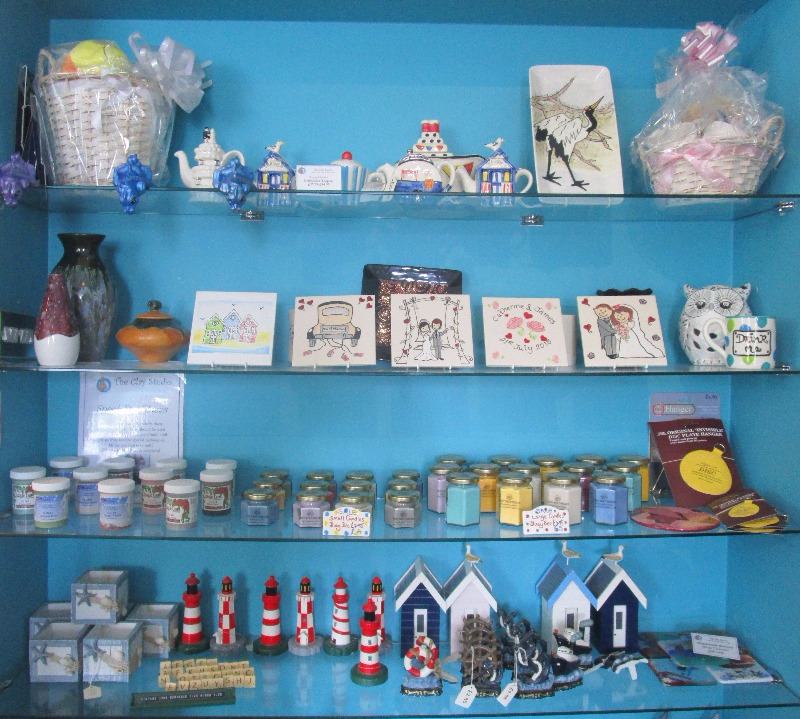 Please visit the Clay Studio for full details and pay them a visit soon, you'll have a fantastic time!!
UPDATE 2023 - The Clay Studio is under new ownership and is now called Better Craft & Paint. Website and contact details currently remain the same.