Track Party Fun!
Posted on
About a year ago I saw some pictures from a company called 'Track Party' advertising events where they hire a hall and completely cover the floor with trains and tracks and I just knew my son would love it. At the time though I was a little worried about his age and didn't want him to go and pull the tracks apart and ruin it for the other children and so I patiently waited and hoped they'd have another event in Bournemouth which they did.
I was very surprised when I booked for us and friends that it was only £4 for an hour of play but we also had the choice to pay an extra £1 for a time slot with Dinosaurs and as we have a few fans within the group we decided to go with that one.
So a few weeks ago we met with 4 other friends and their sons who had all just turned 3 and I really wish I'd had the camera at the ready for when they went into the hall. As an adult even I gave a little gasp and couldn't believe the scale of the event. It's not just flat tracks but plenty of spirals, bridges, twists and turns plus there was more than enough Thomas and Friends trains to choose from. Most had to be switched on but for some reason my son liked the basic one which he had to push around the tracks himself.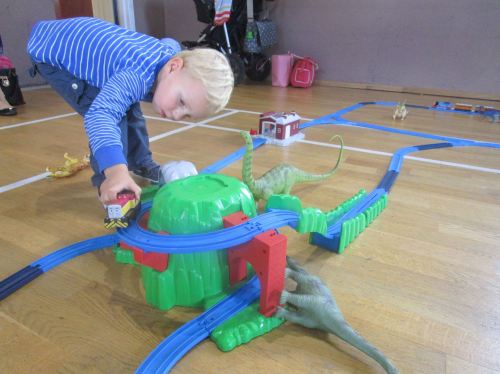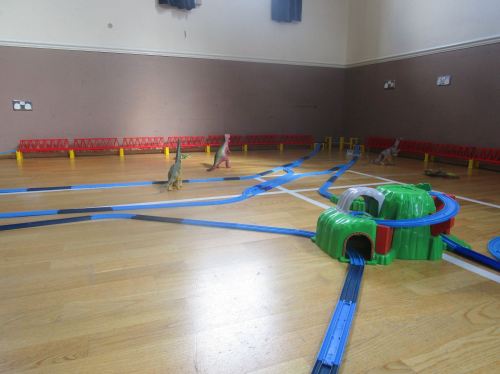 Track Party is excellent value for money and if I remember right my son barely spoke to us and his friends were all equally engrossed. I had noticed to the side of the hall that there was a tea/coffee facilities so not only were the boys happy in Train and Dinosaur Land but us Mums got to sit with a cuppa and have a good natter.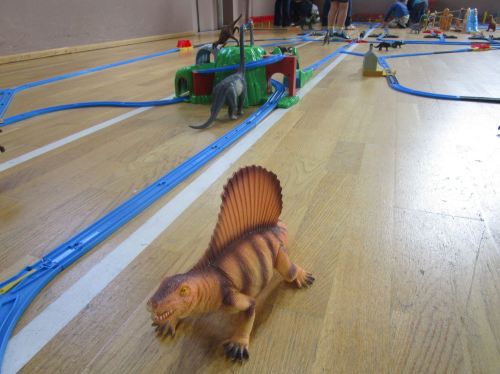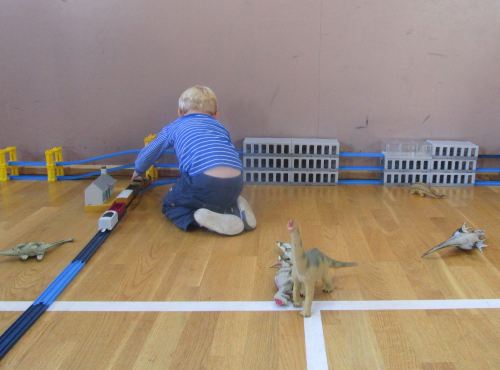 If you are interested in going to the next Bournemouth event then please visit the Website for details.
'Track Party' are very unique in what they offer and the staff are very friendly and approachable. Other than their events in Dorset and Hampshire they also offer amazing Birthday Parties which every child will love.
Thanks Track Party for a wonderful hour of fun, we look forward to seeing you again soon.
'Dorsetmum'