Review of Monkey Madness
Posted on
We visited Monkey Madness for the first time today as a friend of ours lives on the other side of Christchurch and we always love an excuse to go somewhere new.
It's not the most impressive building on the outside but don't let that put you off. As we went in we were instantly met by a welcoming smile and after paying and a quick chat with the gentlemen we went in to find a seat. There was so much choice on where to set up camp with plenty of sofa areas and dozens of tables and chairs. I especially liked that the tables ran around the perimeter of the soft play so you can see the frame at all times plus there were lots of tables in the café area too.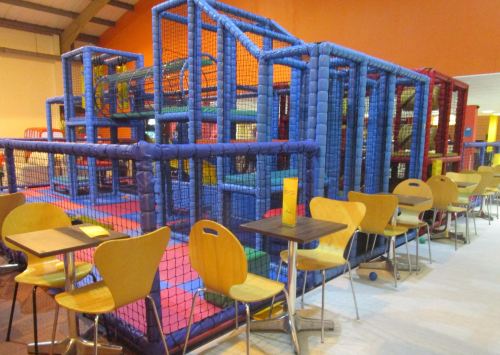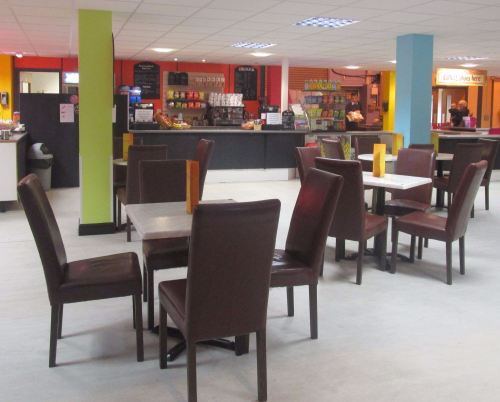 My son who recently turned 3 is now a perfect age for the larger soft plays as he can climb up and down on his own and after a few years of chasing him around I now quite enjoy being able to relax and watch him instead.
There is a small enclosed play area and frame which is for under 4's plus there's a larger play frame suitable for over 3's with multi levels, slides, walk ways, tunnels and more. The part I loved the most was that you can walk under the middle of the play frame and see the children above your head, which is great if you're worring about the location of your little one.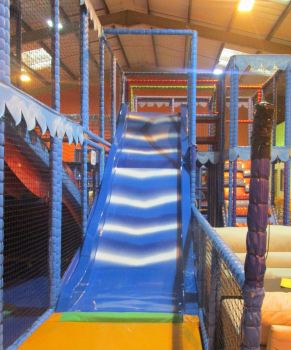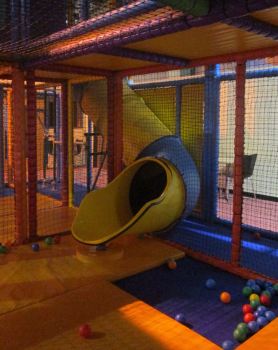 I do like to be nosey when visiting somewhere new and asked if it would be ok to have a quick look at Laser Madness which is upstairs. Having never been in one before I couldn't believe how cool it looked and knew all children (and many adults) would have a whale of a time in there. I quite like that you don't need to wear an uncomfortable vest and you just grab your gun and go. The game is played in a purpose built arena with pirate ship, passageways, fog, lights and sound effects. Sadly the minimum age is 6 so my son will have to wait a few years but you can enter either with friends for a casual game or book a birthday party.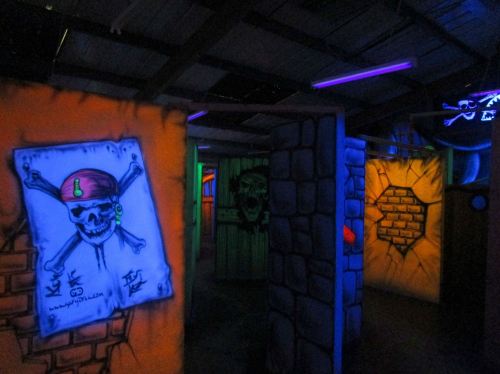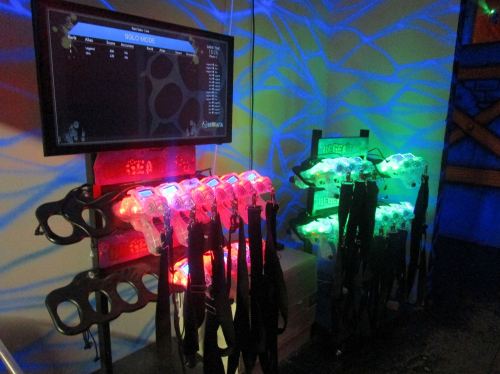 While we were at Monkey Madness we decided to have lunch and found the Menu had a huge choice of hot and cold food plus the children could either choose from a lunch box meal deal for £4.50 or a hot meal from £3.50. My son wanted the box meal which included a choice of sandwich, crisps, biscuits or yoghurt, fruit and a drink. I quite liked that the sandwiches weren't pre made and we only had to wait a few minutes before it came on a plate with cucumber and carrot sticks. Other food on the Menu included sandwiches, baguettes, ploughmans, salads, breakfast, platters, burgers and much more all at a very affordable price.
After our lovely lunch my friend had to leave so I thought we'd stay for 5 minutes and then go but Sam made a lovely little friend and they had a great time racing each other to get to the top of the big slide. I did eventually manage to coax him out and on the way to the car I asked what his favourite part of Monkey Madness was and he said he loved the 'wobbly slide with the balls at the bottom'.
5 minutes later he was fast asleep in the car seat. :)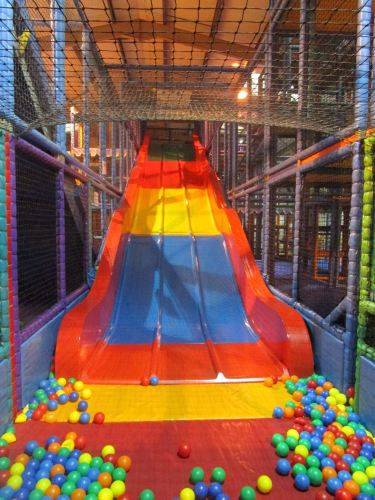 Good to know………….
The Car Park is Free.
Inside Monkey Madness there is a secure gate in and out which the staff need to operate so you know a little one can't escape without an adult.
You need to hand over your child's shoes when you pay so don't do what I did and head into a blind panic when you can't find them under the table at home time!
The music is fairly low which was nice although I'm told the children's screams of laughter and joy can be quite loud on a weekend!
Baby Change facilities are in the Ladies, Mens and Disabled toilet plus there's little stools for the sinks.
Monkey Madness have many Party Packages which include Play Time, Hot/Cold Party Food and Unlimited squash. Other packages also include a Party/Disco, Make a Bear and Face Painting. If your child has a few friends with Birthdays near each other then you could consider exclusive hire which is from £150 for up to 100 children! (Specific days and times apply.)
Admission prices are slightly higher than other local Soft Plays however it is larger than most of them and worth it in my opinion. If you are local then you should consider a £10 membership card as this gives reduced entrance fees throughout the year plus seasonal offers.
At busy times the play may be restricted to 90 minutes.
There is a lovely side room which is available for hire. If you are looking for children's groups and classes then you'll find regulars there like Tiny Talk, Creation Station, Club On Y Va, Music Bugs and Hartbeeps.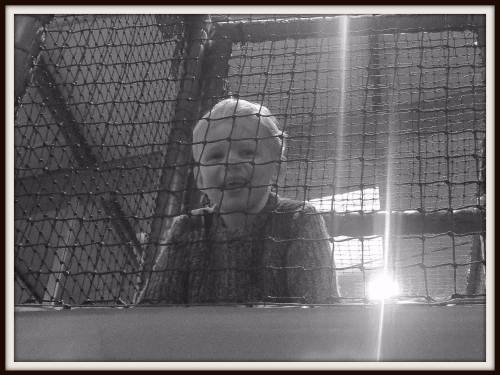 Thank you very much Monkey Madness for a great couple of hours. You may be a little trek from home but we will most certainly be back with more friends soon.
PLEASE NOTE - Sadly as of 2019 Monkey Madness has now closed permanently.