Review of Role Play World
Posted on
We visited the newly opened Role Play World in the week as we'd heard on the grapevine that children all over were having tons of fun in the various themed play zones.
Role Play World can be easily found on Charminster Road in Bournemouth with the brightly coloured shop front standing out amongst the rest of the shops. Once we'd parked the car we headed on in and were delighted to have been met by 2 very happy and welcoming faces.
After saying hello we were kindly asked to remove our shoes or use the shoe covers to protect the flooring inside. Having been to many soft plays and play cafes before I was not surprised and it really is quite nice to sit down in a clean environment and not see any muddy footprints on the floor.

First impressions were that I wished I were a child again! It really is quite unfair that we never had anything like this when we were kids and I'm pretty sure my son Sam didn't even talk to me as he ran off to play.
We grabbed a table and I couldn't wait to explore. Of course I found Sam straight away in the Construction Zone but it didn't take him long to explore the other areas although he would keep bouncing back to the digger every 5 minutes or so.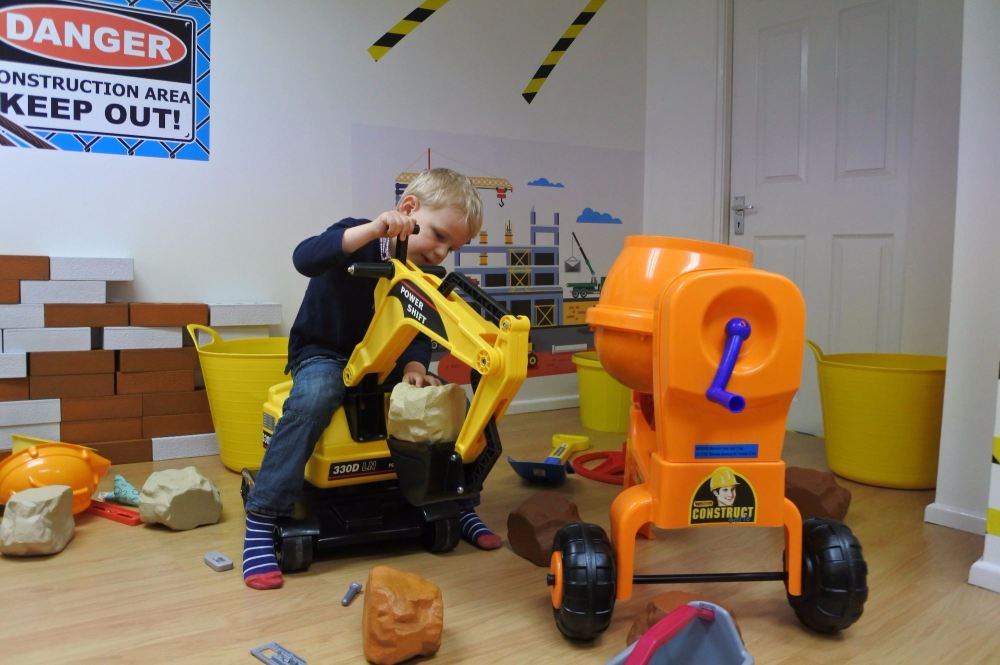 The other zones that were there on the day included a space tent, a veterinary surgery complete with lots of soft toys to cuddle, a play house, a supermarket and a huge wooden fire engine for the children to climb in. Speaking to the owner while we were there we were told that there are many more zones to come and I'll look forward to seeing what these will be when we return.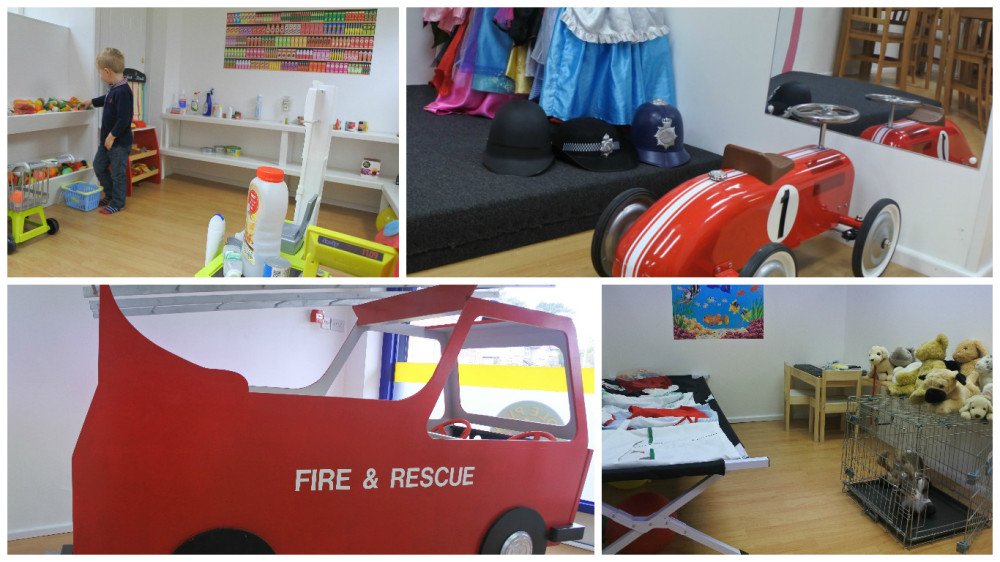 Once settled we had a look at the Menu and the first thing I noticed was that a children's meal was only £2.50!* This included ½ a sandwich with a filling of your choice, crisps, fruit, yoghurt, biscuit and a drink. It's a perfect size for little one's and very refreshing not to pay a fortune for a meal which only gets eaten half the time. I ordered a Piri Piri Panini and my Mum ordered a Cheese and Tomato Toastie which we both agreed were delicious. Our hot drinks were also very nice and everything we ordered in my opinion was very reasonably priced.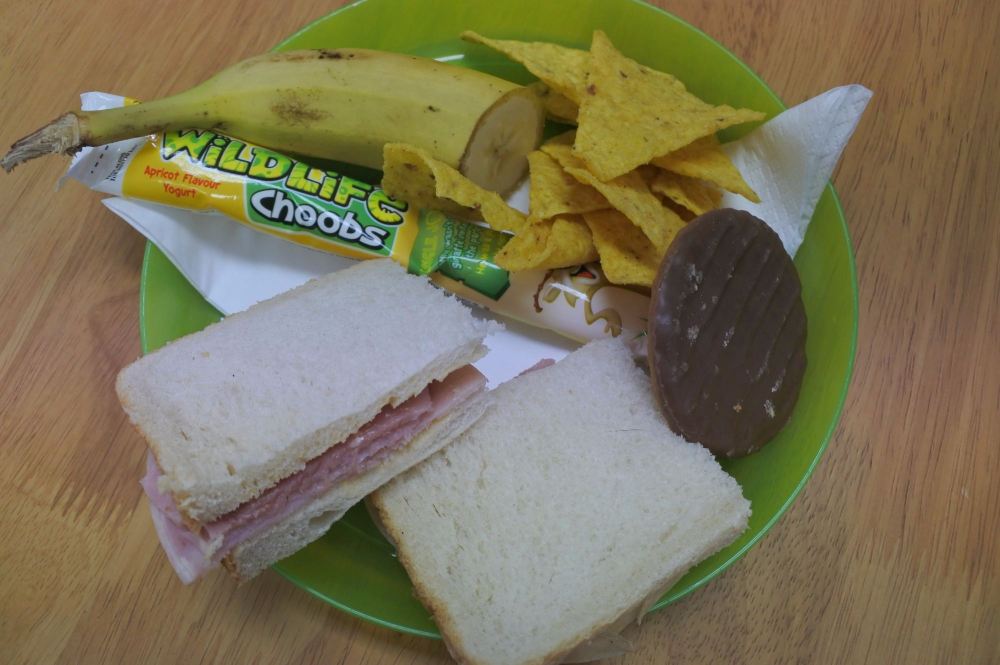 I knew that our time slot was for an hour and a half and suddenly panicked when I noticed we were near the end of our time and my food was untouched due to feeding my baby. Next time we go back I will definitely order our food as soon as possible so there is no rush for us at the end.

Good to know………

Parking can be a bit of a nightmare. Don't try and park on the main road as this is only for 1 hour*. You can however park on one of the many side roads but check if there is any parking restrictions first.

Role Play World ask that pushchairs are kept outside of the play area. There is an area by the front door where they can be stored.

For details on location, play zones and prices, please visit the website: https://www.roleplayworldcafe.co.uk/
*Specific times and any prices given were correct at the time of writing.
Thank you Role Play World for bringing an exciting new play area to Dorset. I have no doubt that you will be very busy and speaking to other Mums while we were there I know you will be visited by local families again and again.
PLEASE NOTE - As of 2018, Role Play World is now under new ownership.
Love
Dorsetmums xxx