Dorsetmums Meetup at the Margaret Green Animal Rescue
Posted on
Our last Dorsetmums Meetup was held at the Margaret Green Animal Rescue Centre which can be found near Corfe Castle in the Purbeck hills.
I always get terribly nervous that no one will show up and was very pleased to see lots of lovely Mums with their babies and toddlers arrive. We were greeted by the lovely Jazmin who helped me organise the event and she took us on a lovely tour of the farm to meet the chickens, ponies, goats, pigs, rabbits, sheep, ducks and super cute kittens (which I was tempted to try and smuggle out!)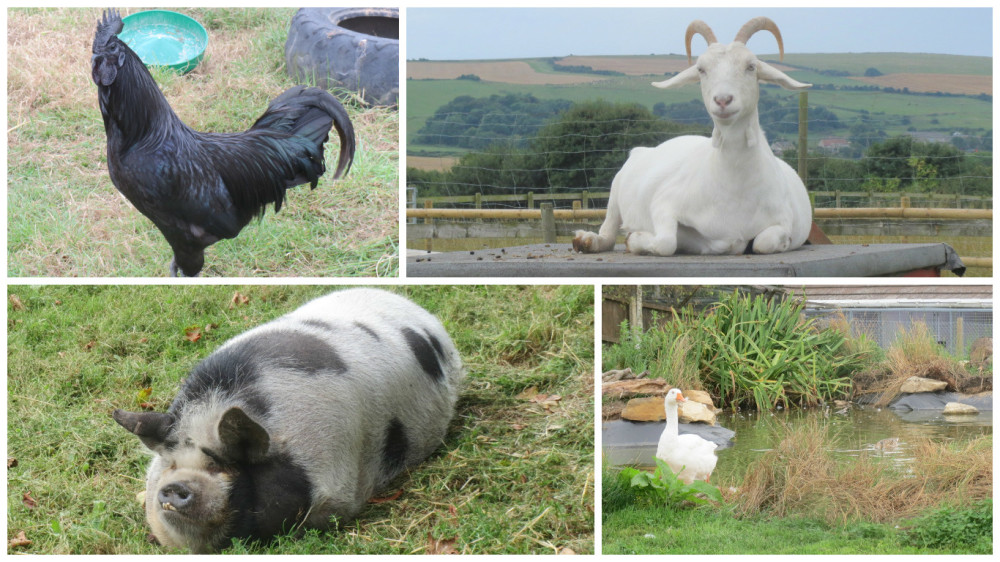 Jazmin kindly gave us some history of the farm and unbelievably seemed to know all of the animals names which was pretty impressive! We were also shown the Garden of Remembrance which is a wonderful place to sit and relax if the sun is shining.

The Margaret Green Animal Rescue was set up in 1965 and takes in pets that have become homeless due to a change in circumstances or have been neglected, mistreated or abandoned. As well as receiving veterinary care, the animals are well cared for and rehabilitated ready to be rehomed.

Everyone had brought along a picnic and as expected with the great British weather it started raining once we put down our picnic blankets down. Fortunately there is a little indoor room with some tables and chairs next to the little shop where we could take refuge, grab a hot drink and have a natter.

Worth noting if you plan to visit…………..

Car Parking is free.

There are toilets including baby change at the main entrance.

You can pick up a map and children's quiz from the little shop by the entrance. The gift shop also sells sounvenirs, gifts, refreshments and snacks.

The animal rescue is one of Dorset's hidden gems and if you have a little animal lover at home then you must pay them a visit. There is no admission costs to enter the farm however it is of course an animal rescue and they rely on the generosity of the public so donations would be gratefully received.

To read all about the great work the Margaret Green Animal Rescue does please visit Margaret Green Animal Rescue.


Thank you ever so much to all of the lovely Mummies and children who came to join us for a couple of hours, it really is always appreciated and I hope you enjoyed yourselves. Thank you also to the wonderful staff we met and thank you to Jazmin who took time out of her day to show us around, it was a pleasure to meet you and I hope your Country Fayre is super busy and you raise lots!
Love

Dorsetmum
xxx