Review of Roxy's American Diner
Posted on
If you're looking for a family friendly eatery in Poole to treat the kids then head to Roxy's American Diner which is situated just outside the Dolphin Shopping Centre.

We visited recently after school and as we went in we were met with a very welcoming hello. We chose to sit in one of the booths and were offered a highchair so our baby could join us on the end.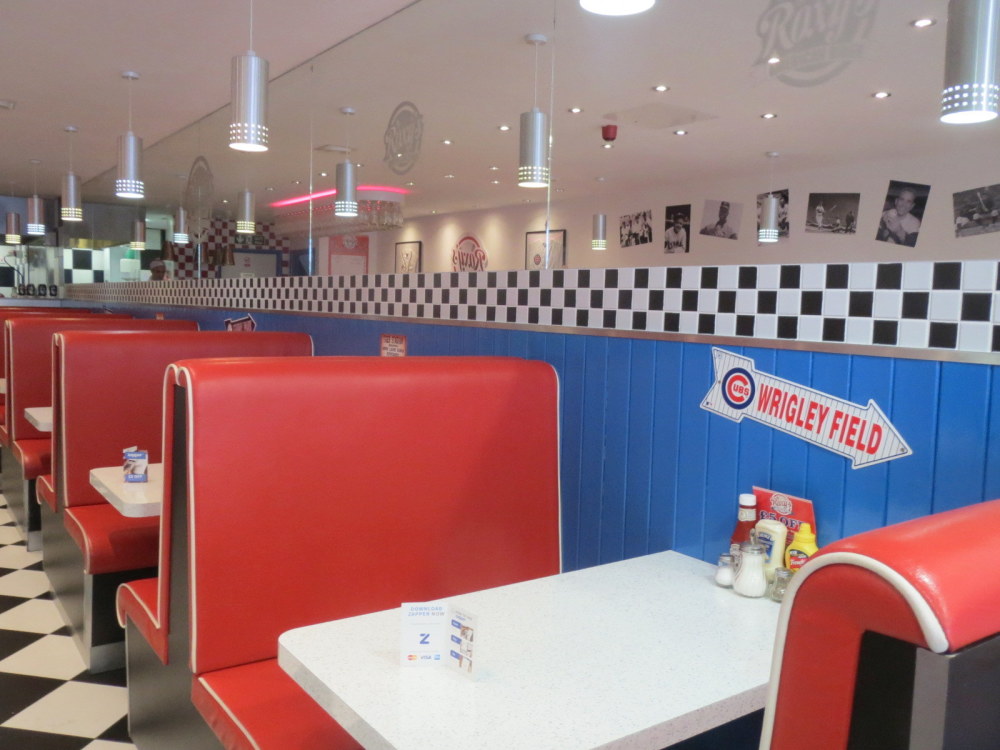 The décor is very funky with a traditional American Diner style and plenty of seating either in the leather red booths or you can sit by the buzzing kitchen on one of the bar stools under an amazing light feature with hundreds of coke bottles.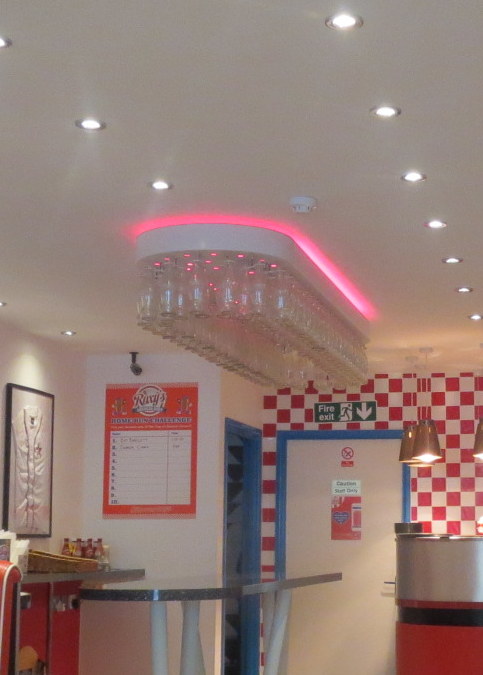 Roxy's serve traditional Diner food with a wide variety of American favourites including breakfast, burgers, hot dogs, philly cheese steaks, pancakes, milk shakes and the best bit is the 'Billy and Bettys Big League' kids meal which includes a mini cheese burger, hot dog or chicken burger plus a drink for only £3.50!

Now that I have a baby again I'm back to worrying about where I can change and feed her and Roxy (the lovely owner) couldn't do enough for us. There's a great baby change facility in the toilets upstairs and when I asked if I could warm a baby bottle they said no problem at all. Our son is a huge figit when we eat out and gets bored easily so it was really appreciated when we were given some great colouring in sheets and crayons. Even Daddy enjoyed them!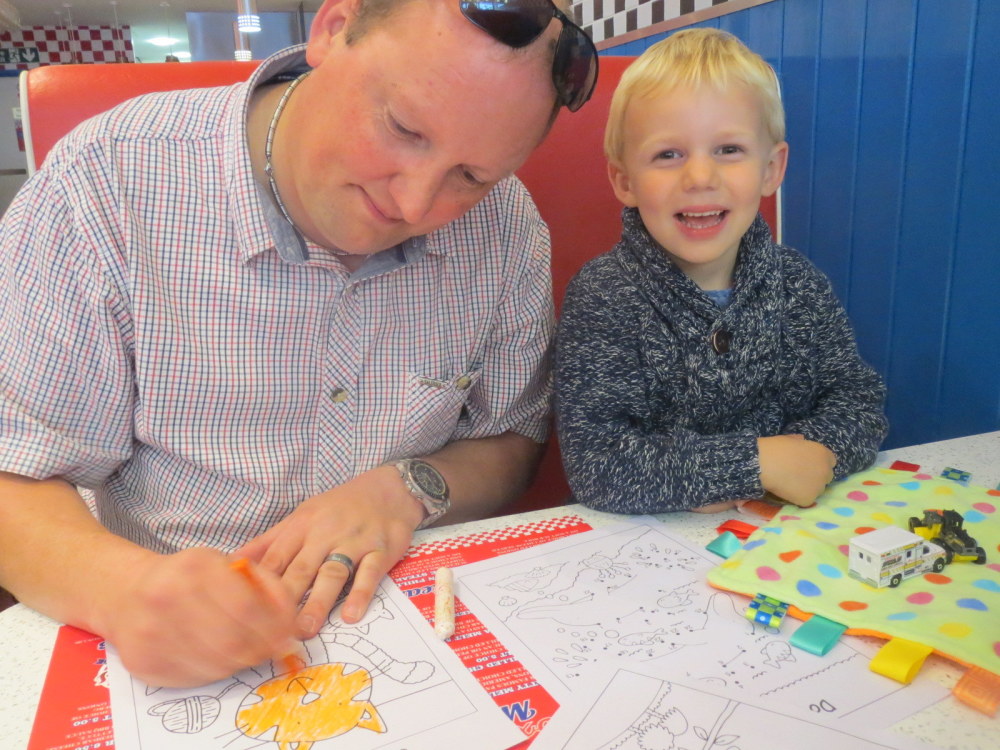 One of the things I look for when eating out is the cleanliness of the dining area as I always think this reflects how clean the kitchen will be and even though we arrived late afternoon I noticed it was still spotlessy clean.

Between us we ordered a chicken burger which was delicious and moist was a yummy seasoning, frings (fries and onion rings) and a traditional hot dog with fries. My son Sam enjoyed his hot dog and fries and one thing I pleasantly noted on his meal was that he didn't get offered the dreaded fruit shoot and instead received a Capri Sun which isn't full of junk. Prices are very reasonable so you don't have to spend a fortune to treat the family to a nice fun lunch or dinner. If I were to add anything to the menu it would be a small choice of desserts like chocolate brownie or a knicker bocker glory. If we do eat out (which doesn't happen very much anymore) then we do tend to let Sam have an ice cream treat after his meal.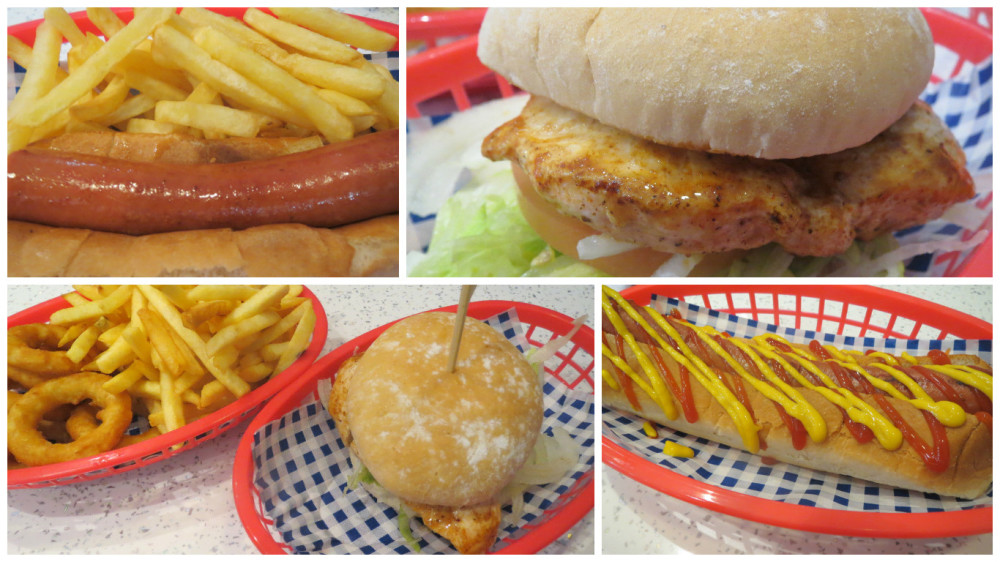 We had a really lovely visit, the staff were friendly and professional, the atmostphere made us feel very relaxed, the food was delicious and the service couldn't be faulted in any way.


PLEASE NOTE - Since writing this review, Roxy's American Diner has sadly closed, however there should be a Roxy's Delivery Service coming soon!
Love

Dorsetmum and Family
xxx