Cupcakes Play Cafe Review
Posted on
UPDATE - Sadly Cupcakes Play Cafe have now closed.
Every parent loves to visit a cafe where the children can play safely whilst they enjoy a cuppa and Cupcakes Play Café in Weymouth ticks all the right boxes.

We knew the play café had not long opened and had heard good things so we visited during the summer holidays and weren't disappointed.

There's plenty of seating and a lovely little gated indoor play area which is perfect for toddlers. My boy was straight in playing with the train set whilst our little miss enjoyed making tea in the kitchen. Luckily there was a free table right by the play area so after we said a quick hello myself and a friend made ourselves comfortable and took a look at the menu to see what we would have for lunch.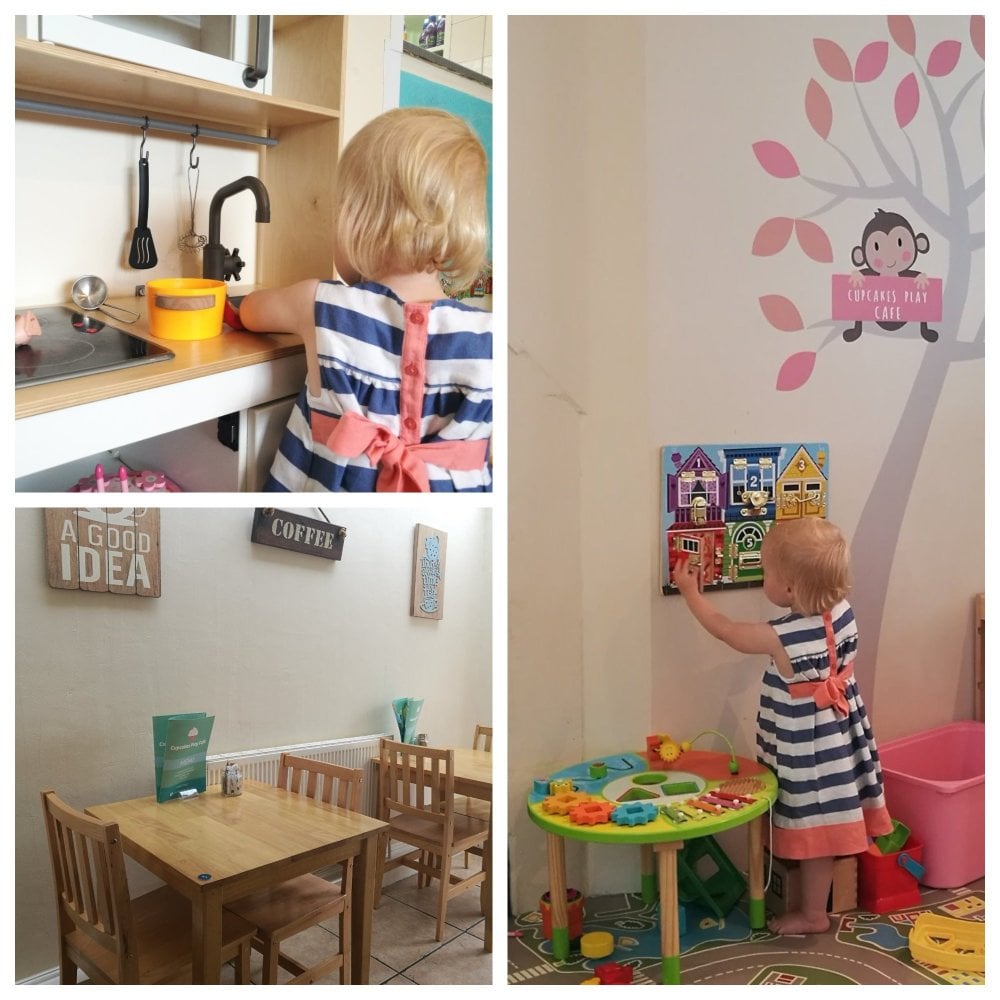 Food options included sandwiches, toasties, paninis and salads but we opted for jacket potatoes with my friend having a generous dollop of homemade coleslaw on the side. For children they have mini tapas, sandwiches, tiny toasties, toast and beans, a little lunchbox or ½ a jacket potato. They also serve fab fresh milkshakes as well as other hot and cold drinks.

Lauren the owner has a passion for making cake which is clear to see when you walk up to the counter. Every day sees new and exciting bakes and if my slice of lemon cake was anything to go by then I'm sure you'll be pleased too.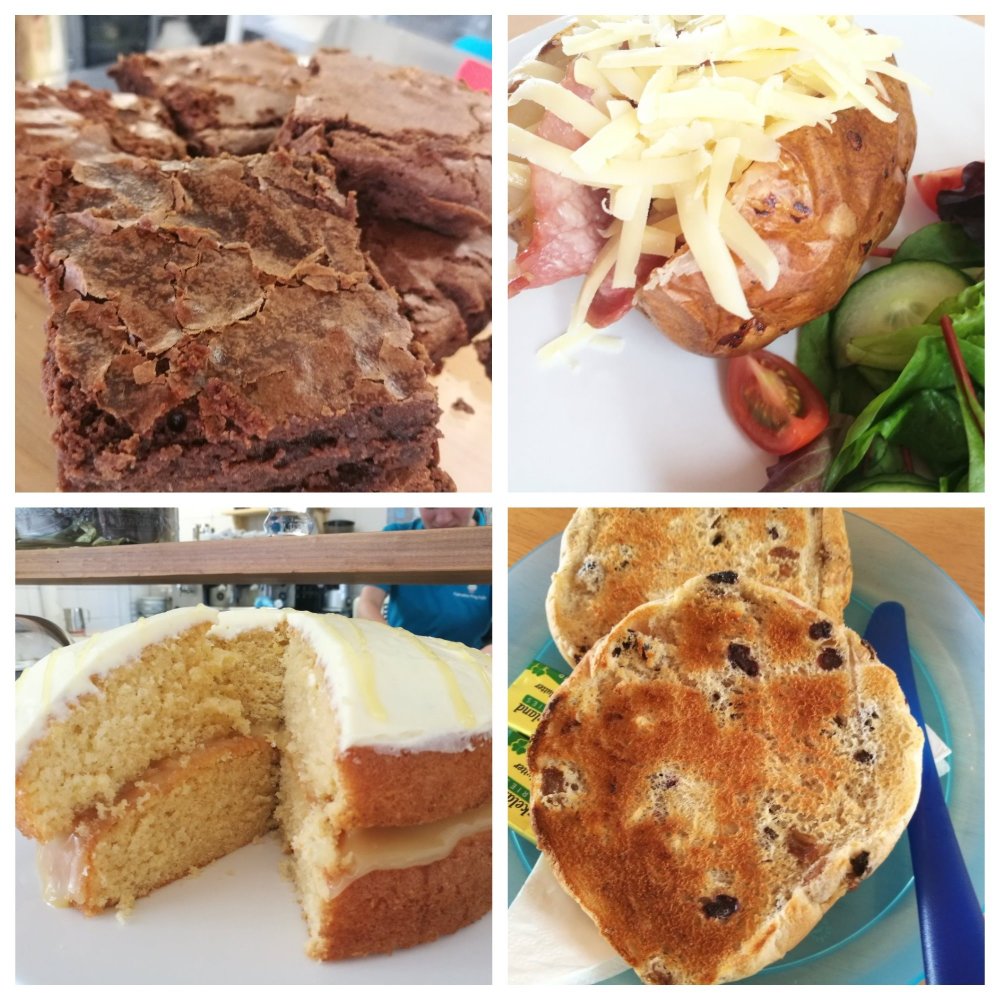 It didn't take long for the kids to notice there was outdoor seating and play area too so after we ate our food we watched them happily running in and out of the play house.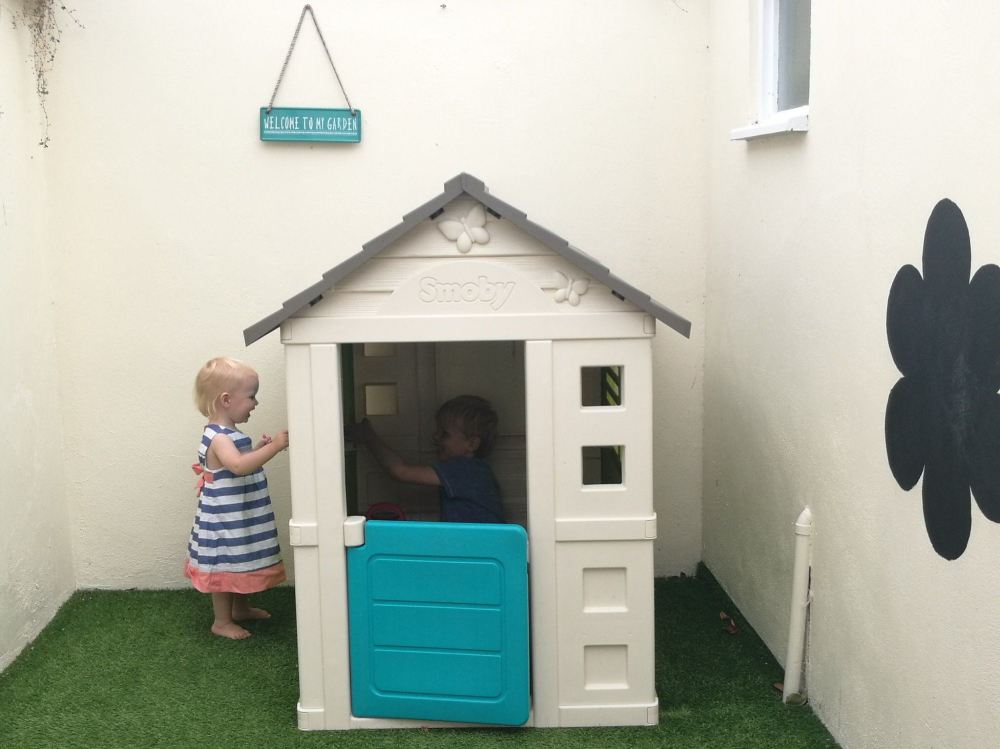 Before I knew it we'd been in there for ages and needed to leave as we'd promised a stroll down the beach before having to get back home.

I can thoroughly recommend a trip to Cupcakes Play Café. The staff are lovely, the place is clean, the food is fresh and delicious and above all the kids were happy! So next time you are in the area, please pop on in and enjoy this hidden gem in the heart of Weymouth.