Our fun visit to Secluded Swim in Ferndown
Posted on
There's a wonderful new private swimming pool located in the heart of Ferndown which offers local families and groups a secluded swim plus a variety of lessons for children and adults.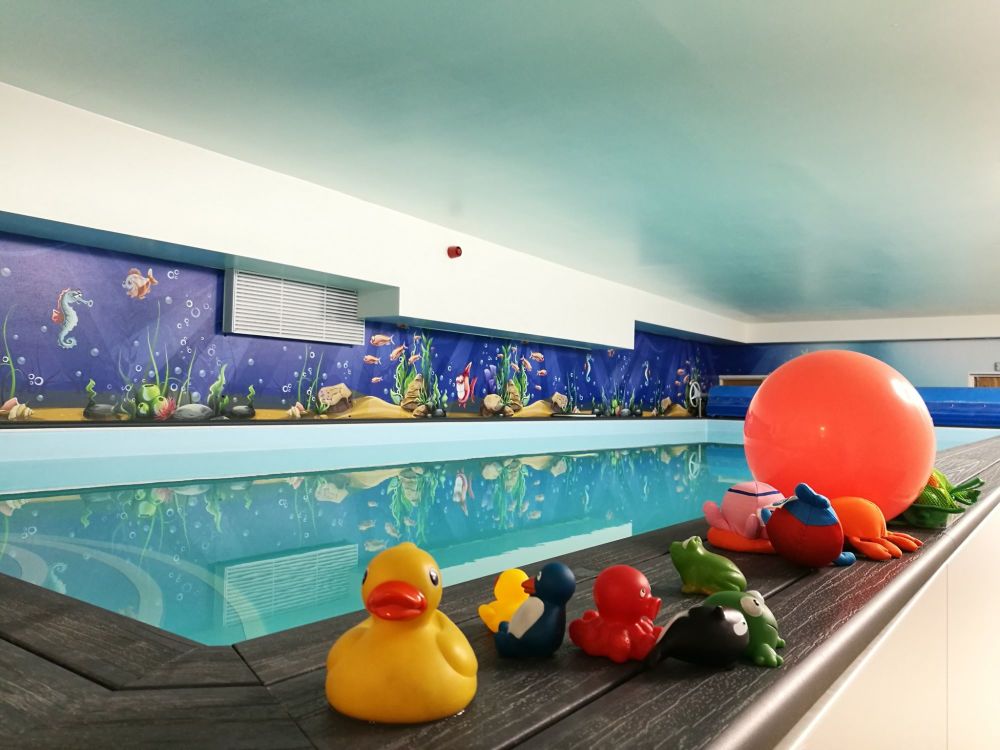 The shop front clearly advertises it well but you'd still never expect to walk in off the high street into a swimming pool reception. Our accompanying children were all pre schoolers and I'll admit I was a little nervous as my daughters last trip to a pool ended in tears when the many children in the pool kept splashing her in the face.
We were kindly shown around so we knew where we could make a coffee, have a shower and get changed. Babies and young children are well catered for with a baby change area, stools and children's seats in the toilet, colourful playpen in the changing area with matting so you can get yourself ready without the little one escaping.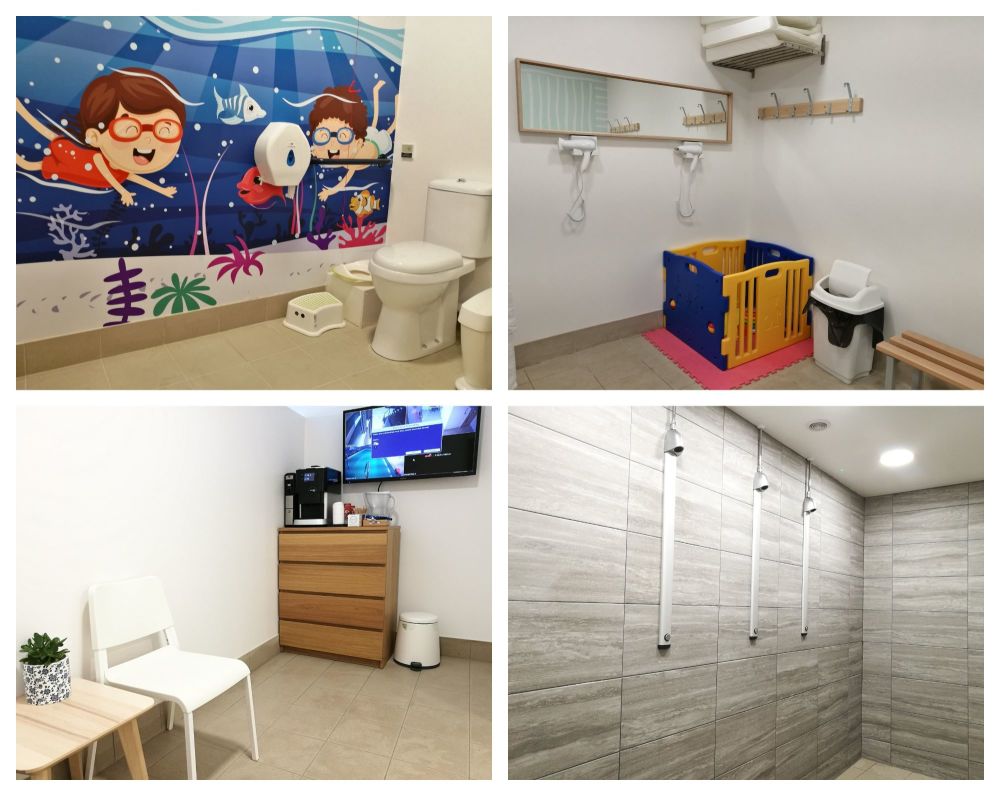 Everywhere is fresh with a seasidey feel and once we were familiar we were shown to the private swimming pool which everyone was excited to get into. We were informed that the swimming pool is set at a very pleasant 32-34° and that there are toilets located at the back of the pool if needed plus more by the changing area. When we were ready we all got changed at lightning speed and raced each other to get in!
The last time I went swimming in a public pool I was inching myself into the cold water bit by bit but this time one foot went in and then I just sank in with my daughter in my arms to enjoy the warmth.
I had bought a small blow up beach pool for the kiddies but there were also more water toys for them to play with on the side and they loved nothing more than jumping into our arms from the side and swimming with noodles and floats while trying to catch floating seaside creatures.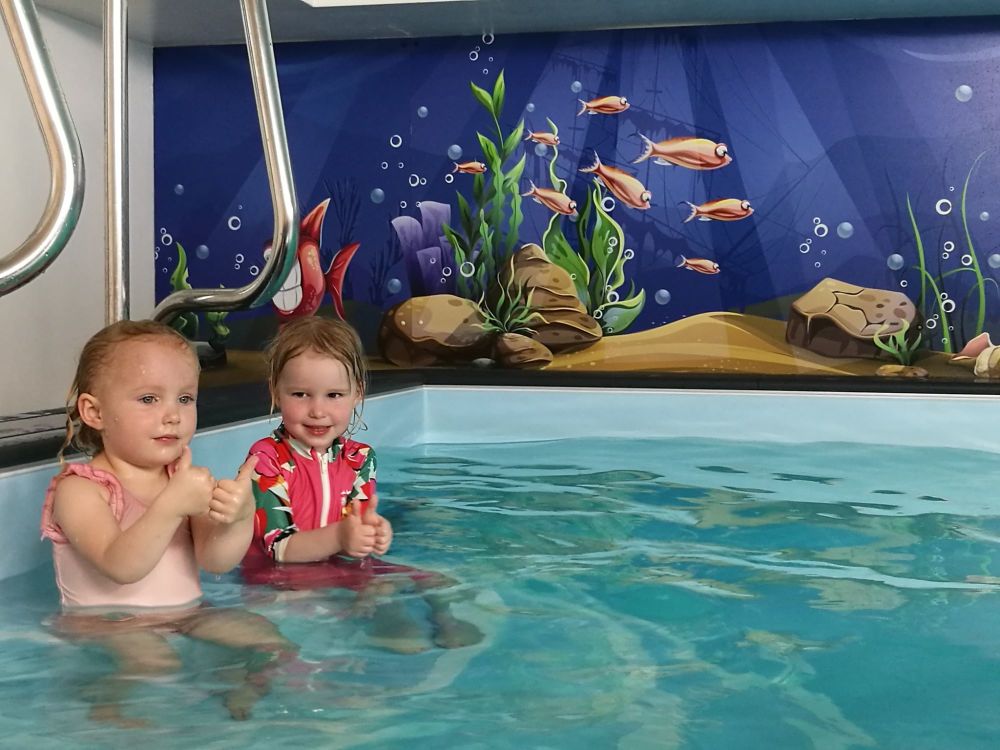 We had so much fun that the time just flew by and before we knew it the hour was almost up. At the entrance to the pool there's a little play table for the children which they enjoyed while we collected up the water toys and then we all made use of the hot showers and hairdryers before saying goodbye.
Good to know………
The pool and facilities are very clean and ideal for anyone who doesn't enjoy visiting public pools or maybe looking to book lessons. There's also a disabled toilet, wheelchair access, lockers if required, a docking station available for you to play your own music and a first aid kit.
For more information, hire charges and details on swimming lessons, please visit Secluded Swim or call 07865 447990.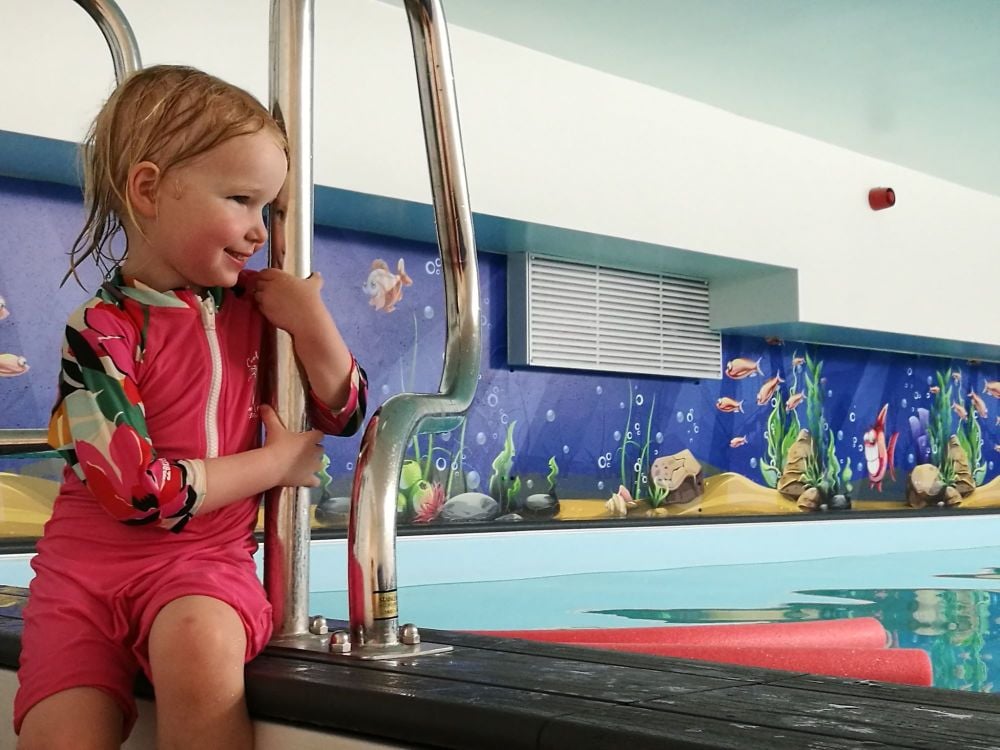 Dorsetmums was invitied to Secluded Swim for the purpose of a review however all words are my own.