Skills and Learning - Adult Community Education
Posted on
Skills & Learning provide rewarding and enjoyable learning courses in Dorset to improve your confidence, wellbeing and to take your skills to the next level.
Since 2013, they have worked with over 33,500 learners to provide a meaningful and worthwhile learning experience. They pride themselves on service and offer many benefits to learners, including support throughout the course and enrichment opportunities to enhance your learning.
Skills & Learning operate from over 30 centres across the county from Bridport to Christchurch. The most popular venues include Dorchester and Weymouth Library and Learning Centres, Blandford Adult Learning Centre and the Bournemouth Indoor Bowls Centre.
Newly built for 2022, Poole Adult Learning Centre boasts 2 classrooms, 2 art studios, an IT suite and profession hair and beauty salons. Located in the Dolphin Centre, it is close by the bus and train stations and has many parking options.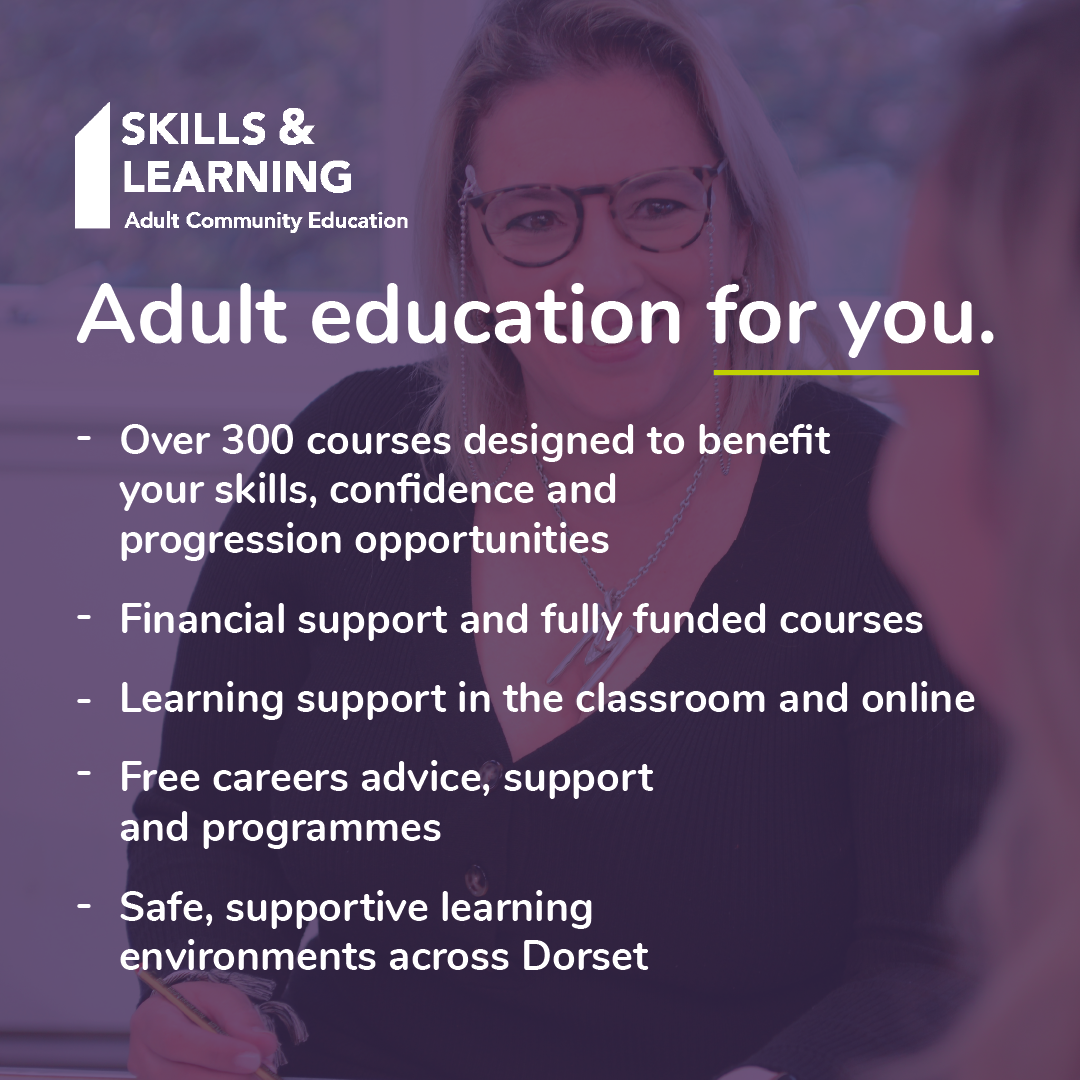 No hidden course fees
Skills & Learning pride themselves on making education accessible for all and they do not have any hidden fees within the courses. They also offer financial support and concessionary rates.
Support throughout your course
Dedicated tutors and Learning Support Officers will ensure you feel comfortable and supported throughout your time with them.
Not for profit, for the community
Skills & Learning are Dorset and BCP Council's joint adult education provider. They do not exist to make a profit but to support adults across Dorset gain confidence, skills and qualifications.
Sustainable
Skills & Learning pride themselves on being a sustainable organisation and doing all they can to minimize the environmental impact.
Fully qualified & experienced tutors
All tutors are fully qualified and have an average of 21 years experience within their fields to ensure you receive a high quality learning experience.
Small classes
Skills & Learning offer smaller classes than other organisations to create a welcoming, safe and supportive environment for your learning.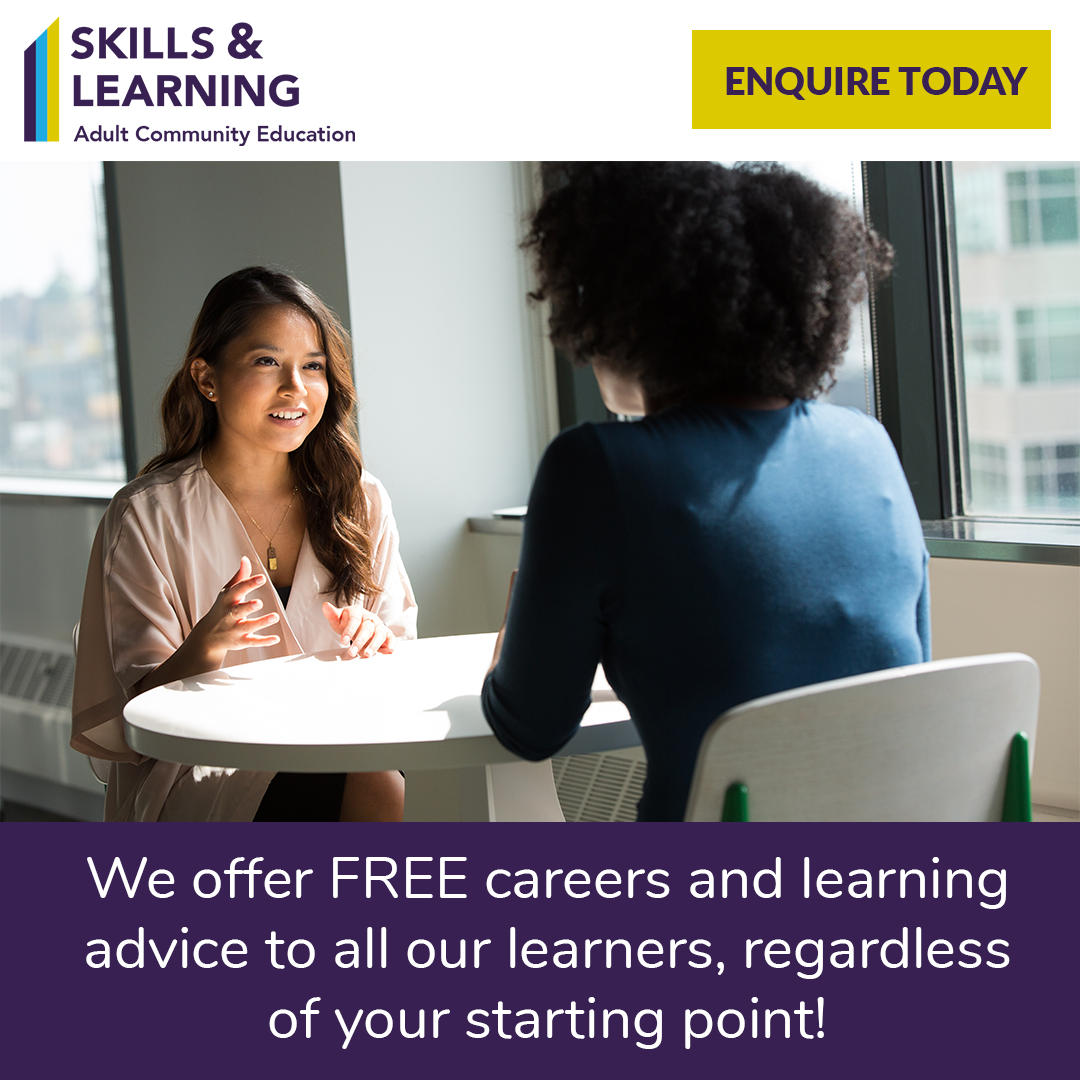 UPCOMING COURSES
Choose from hundreds of courses including English, Languages, Bookkeeping & Accounting, Mental Health & Wellbeing, Arts & Crafts, Family Learning, Computing & Digital Skills, Photography, Social Care, Counselling and everyday skills.
If you have an interest in hairdressing, barbering and beauty then you could start your career with a course in Poole or Bournemouth. Courses start in January and registration is now open!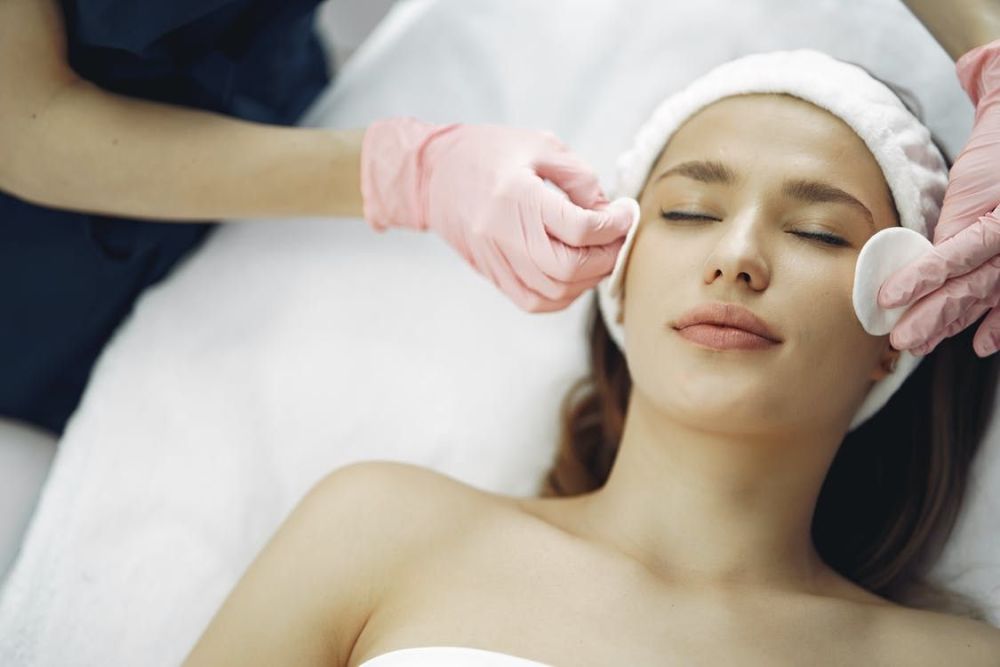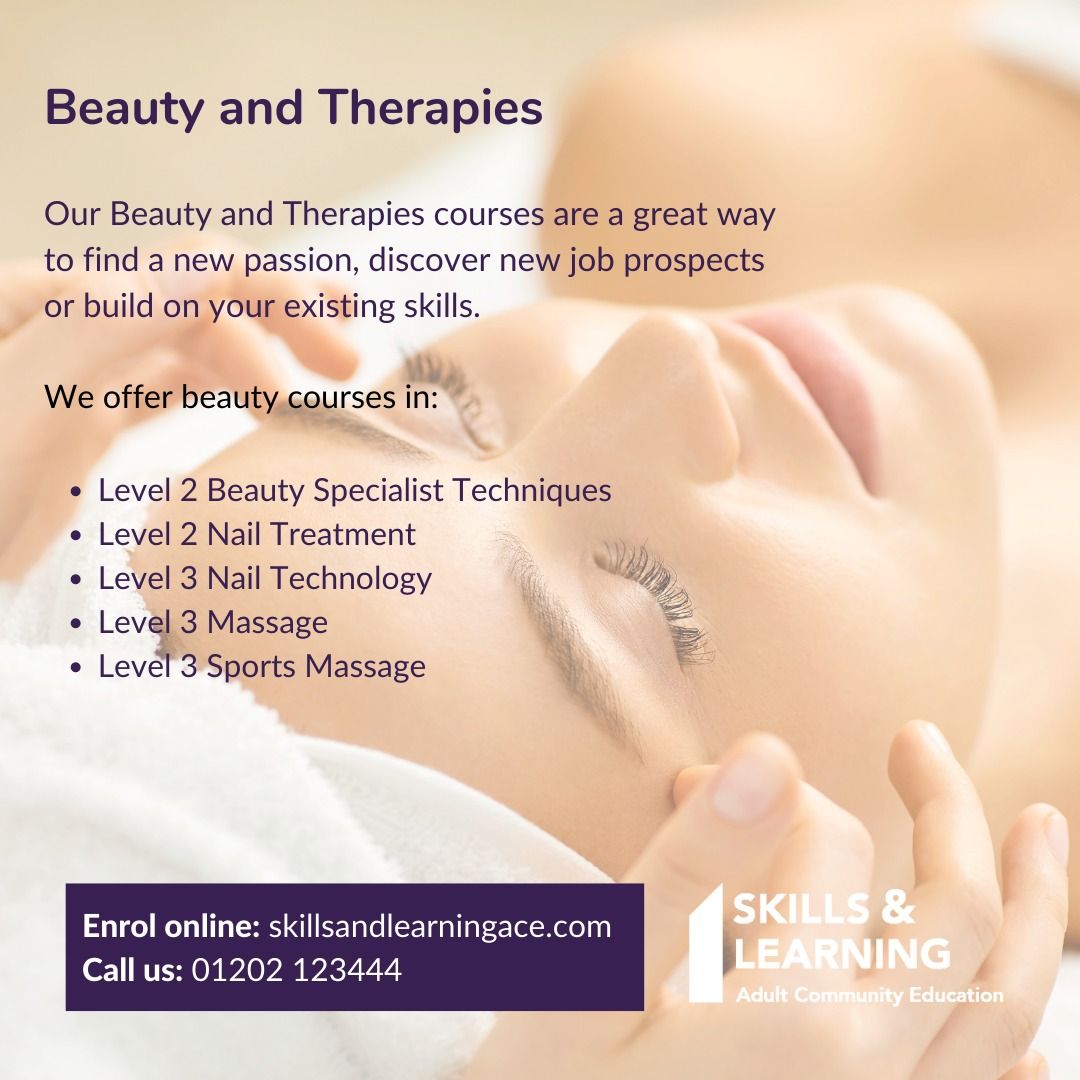 For more information on all upcoming courses, please visit Skills & Learning online or call 01202 123444 if you have any queries.