Review of Sprinkles in Bournemouth
Posted on
I'd heard lots about Sprinkles Dessert Parlour in Bournemouth but we hadn't visited until this Weekend and now that we have I fear for the future of our waistlines!
Checking their Website before we left we decided to visit the Winton Parlour rather than the Lansdowne one. I knew they were known for their Ice Creams, Crepes and Waffles but they serve sooo much more! Even I was amazed (and maybe a little excited) at the choice and my brother who has a serious Ice Cream addiction looked like his eyes might pop out of his head!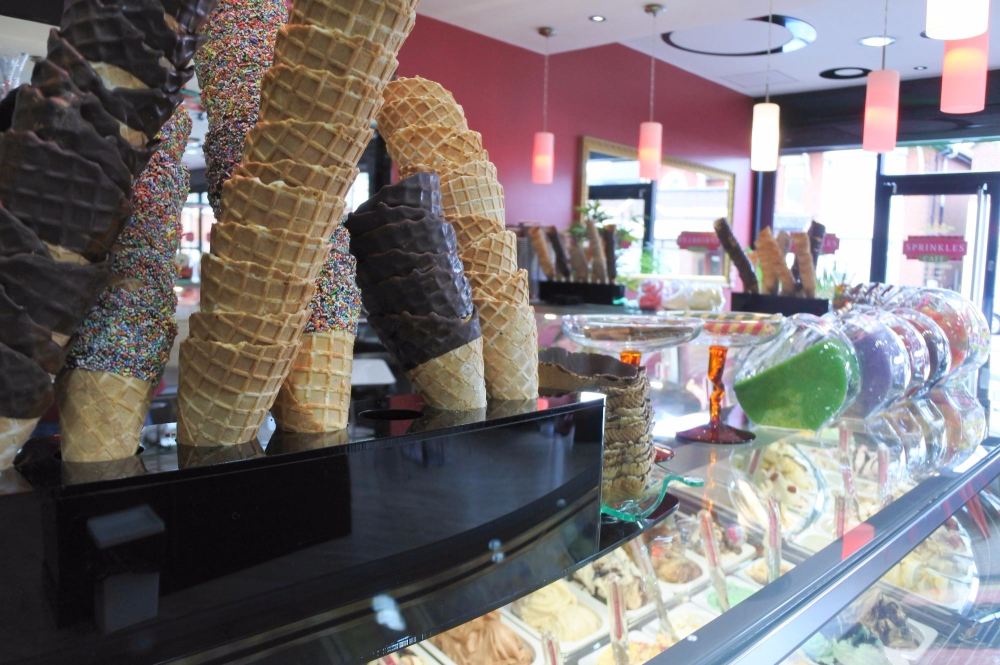 The décor inside is modern and fun with TV screens up on the wall and plenty of seating. We were lucky to get a table even though it was mid afternoon and I really enjoyed watching the buzz of happy staff and customers.
I've always been a sucker for a Crepe so after we managed to get some Menu's I went straight to the Crepe section and couldn't believe the choice I had! There were 12 options, from a simple sugar and lemon topping to the Brownie Heaven one which I chose on the basis that it had crushed chocolate brownie pieces, sliced banana, chocolate sauce, nuts and your choice of vanilla Ice cream or cream. And it WAS heaven!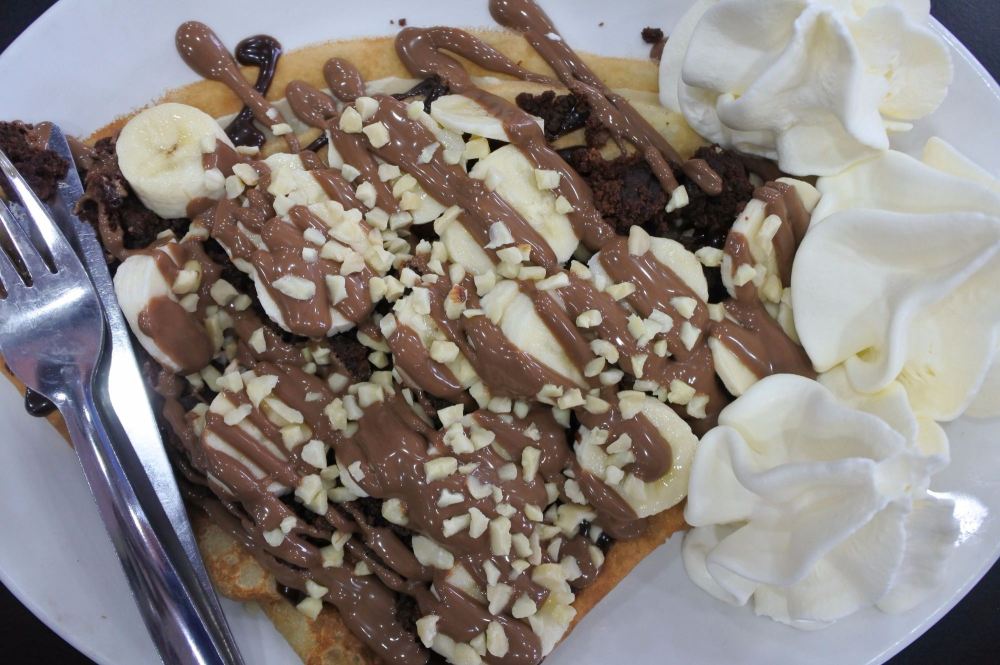 My brother went for the Ferrero Frenzy Sundae which I tasted and loved. It was honestly the best chocolate Ice Cream I'd ever had and my brother said it tasted like a thousand blended Ferrero's mixed with a little bit of Ice Cream. My husband isn't really a pudding person so he tried a white coffee which he said was really good. Sam was obviously having difficulty choosing his Ice Cream as he strolled up and down the cabinets a million times but he eventually chose a chocolate cornet with kinder bueno Ice Cream and sprinkles on top which also got a huge thumbs up.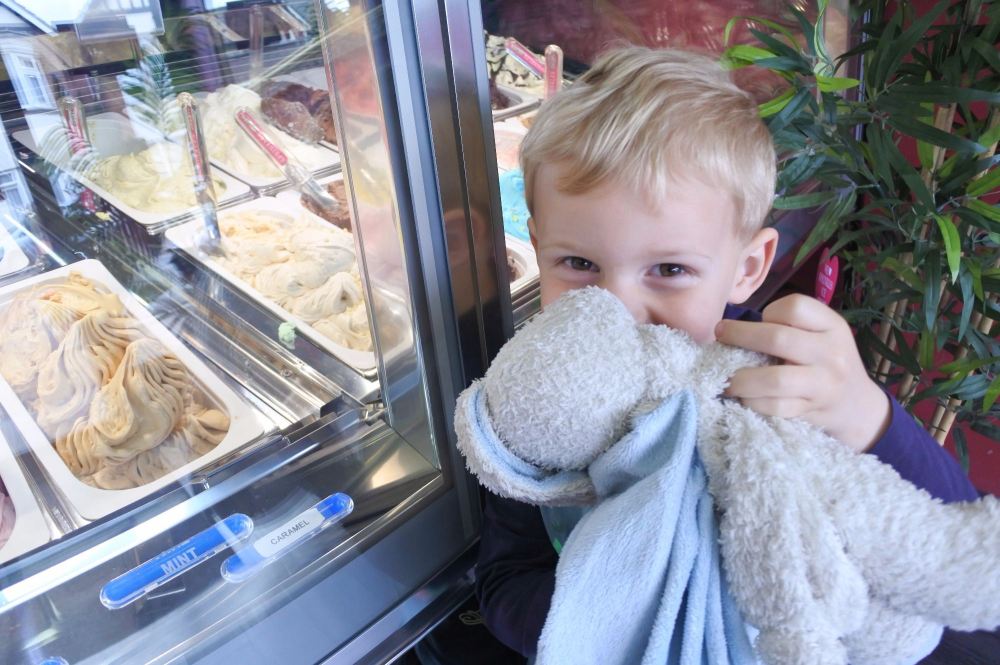 Whilst sitting there we saw a couple of people with huge martini glasses filled with scoop upon scoop of Ice Creams and my brother was seriously deliberating having another Sundae!

So if you have any Ice Cream or pudding lovers in the family then check it out, it really is a great place to visit with the family and we will definitely be back.
Please visit the Website for full details on location, menu and special offers.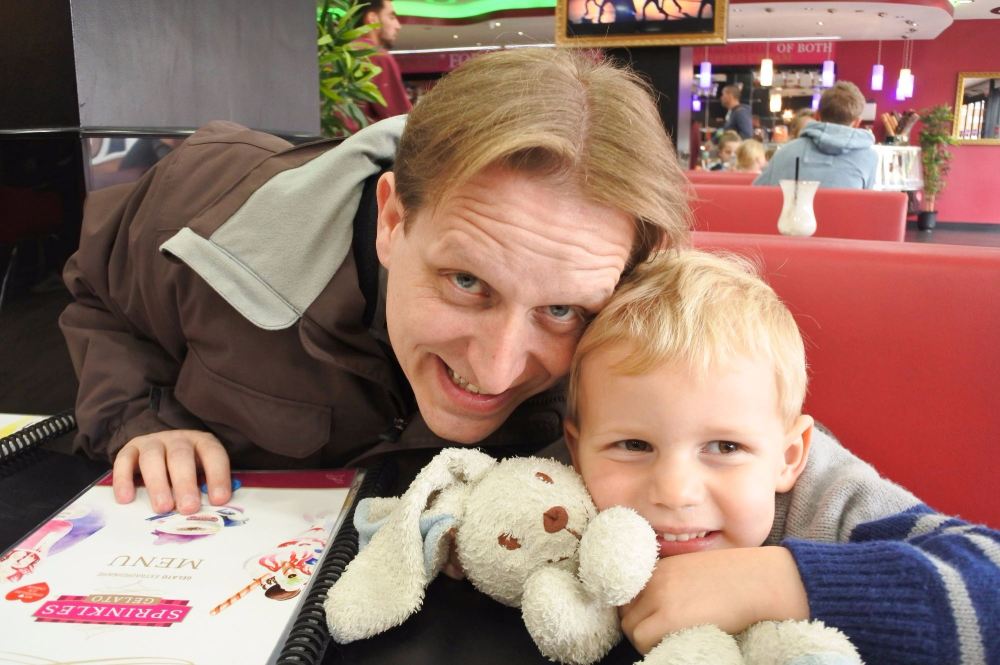 Good to know……………
Prices are very good with the Sundae being £5.95 and the Crepe being £5.50.
The Menu is huge with a great variety of Breakfast items, Ice Cream Sundaes, Crepes, Waffles, Cupcakes, Desserts, Drinks and Milkshakes. On top of all that choice there's also a multitude of cones and toppings which will delight any child (or grown up).
There is a Baby change table in the ladies toilet.
I spotted quite a few highchairs so little one's can't escape (not that they would with yummy Ice Cream in front of them).
Be prepared for a possible wait at busy times. When we left at around 4pm there was a queue leading on to the street and no available tables.
Both Bournemouth Parlours are open 7 days a week from 7am to 11pm.
Thank you Sprinkles for a lovely Weekend treat with the family, we'll be back soon!

Love
Dorsetmum xxx