The Cottonwood Boutique Hotel Chocolate Buffet Review
Posted on
Did you know there was a beautiful hotel in Bournemouth which hosts a monthly chocolate buffet?

The Cottonwood Boutique Hotel started the 'eat as much as you can enjoy' buffet a few months ago and it's certainly been a popular event. Chocolatier Gerry Wilton is the creator and he clearly shows his expertise and passion in the wonderful array of chocolate delights that are on show.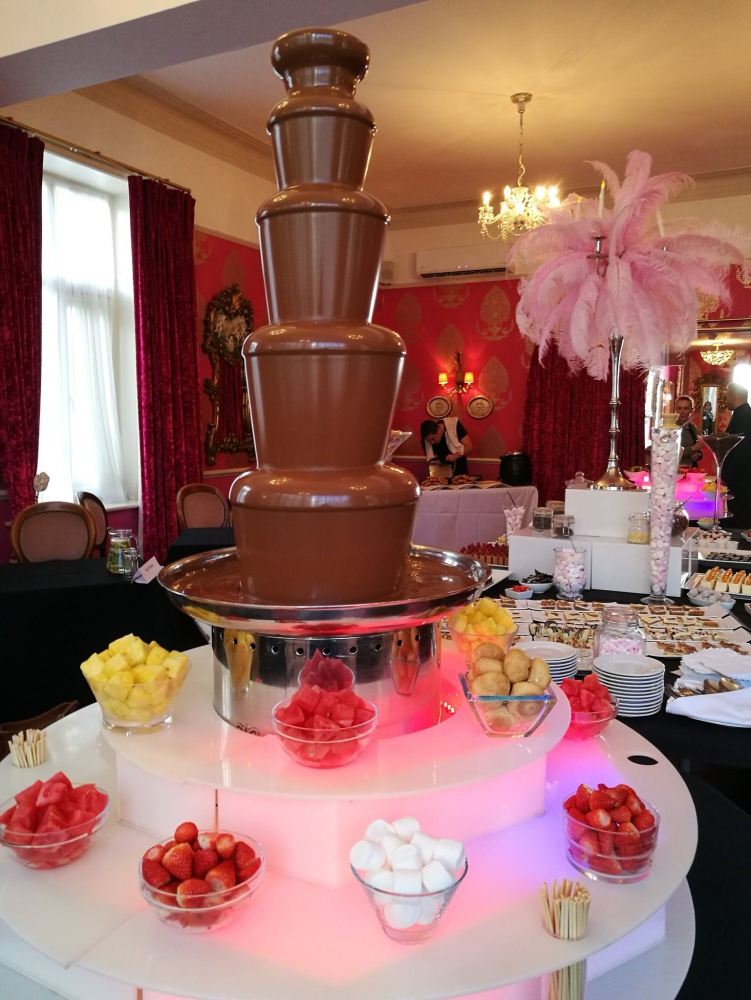 I took a friend who is a former chocolatier and pastry chef along for the November event and spent a good 90 minutes child free enjoying each and every sweet treat I fancied.

When we arrived we were greeted by very friendly and welcoming staff and as we were a little early we headed to the bar for drinks before taking a seat. I was tempted to go for something boozy but I was a good girl and had a nice pot of tea instead.

When you walk in the chocolate room the smell literally makes you giddy and you can't help but take a big deep breathe to savour it. Visually the presentation is stunning. There's the unmissable chocolate fountains, one with flowing Belgium milk chocolate and the other with white chocolate and under the fountains are bowls of fresh fruit, marshmallows and choux buns with fresh cream all ready and waiting to be dipped. You'll also see huge martini glasses filled with little chocolates (I made a mental note not to go near them in case I clumsily knocked one over) and tons of plates displaying all sorts of handmade mousses, cheesecakes, biscuits, truffles and brownies. As if that wasn't enough, there was also a crepe and waffle station with a chef ready and waiting to serve you a hot dessert with warm melted chocolate sauce.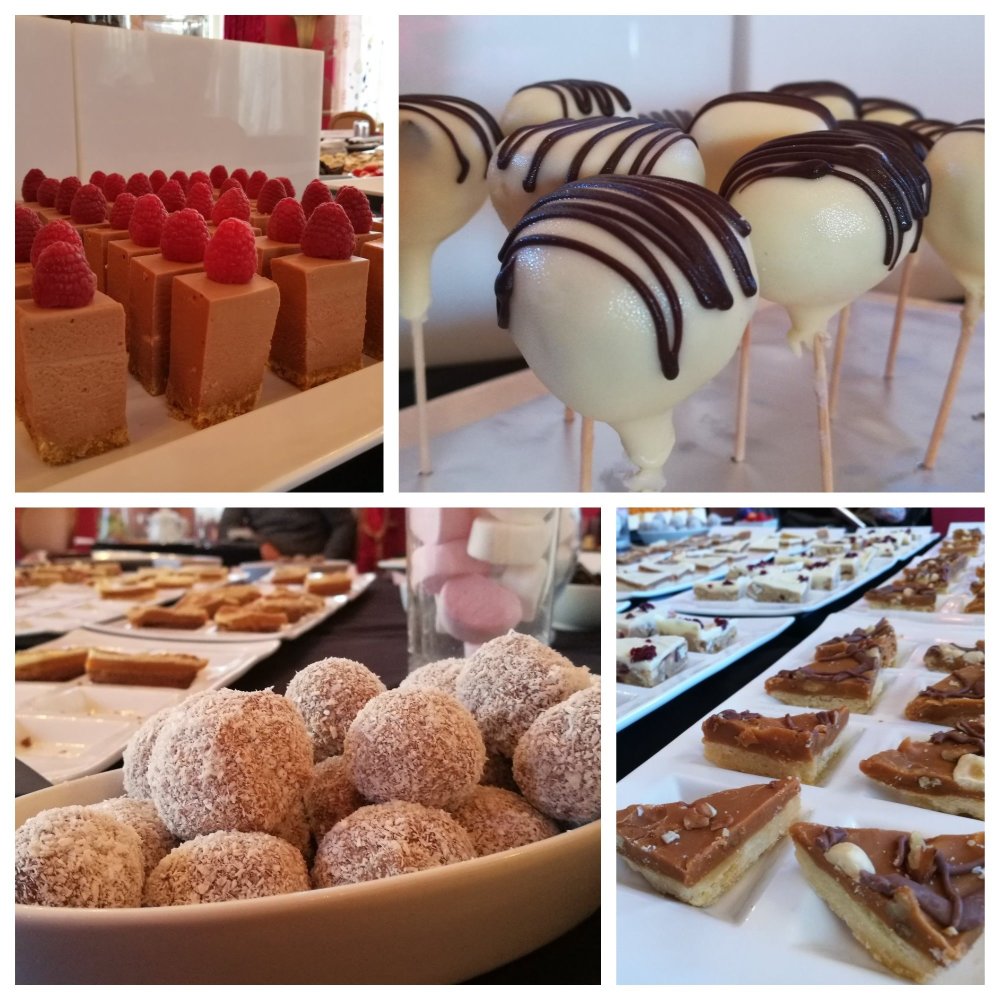 We took our seats and as it was still not quite 1pm and discussed our tactics of sharing so we could try and have a nibble of everything haha. Tables were named and each had a big jug of fresh water with cucumber, mint and lemon ready for you to cleanse your palette if you wished. After what seemed like THE longest wait in history (about 5 minutes) we then joined others as they started to choose their first little plate of goodies.

I went straight for a piece of chocolate brownie, chocolate fudge cake, a chocolate and honey cup which oozed delicious honey when bit into, a white chocolate and raspberry mousse and a piece of white chocolate millionaires shortbread. I love that everything is in tiny portions and after slowly nibbling our way through and sharing our favourites we sat back and enjoyed our drinks before heading back up for more.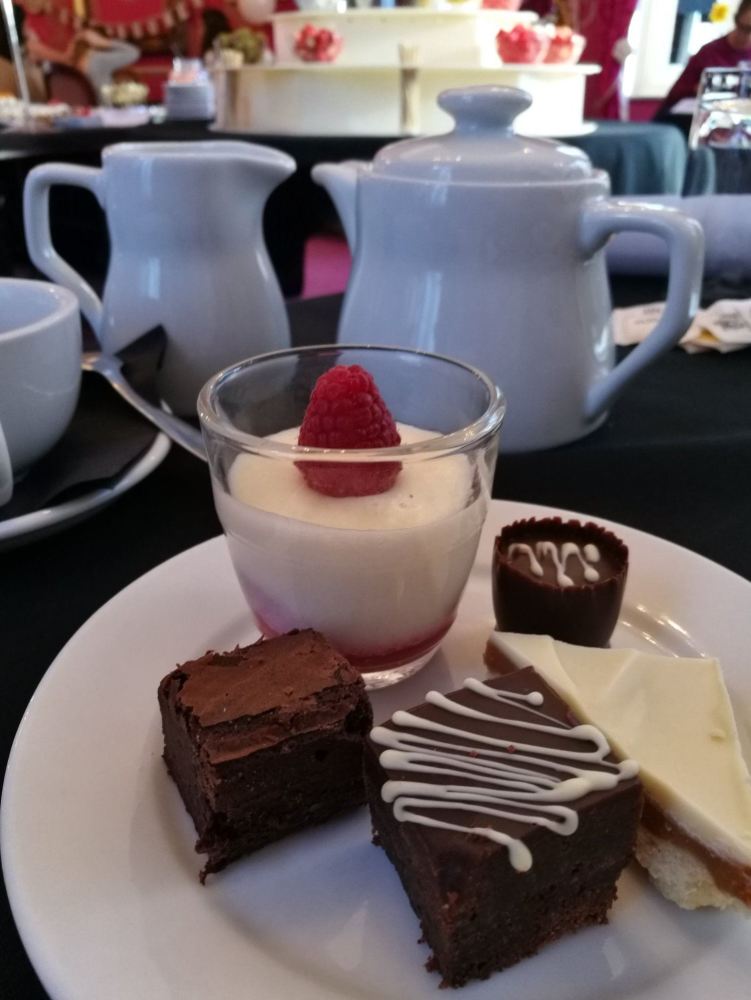 Second time round my friend went for a waffle with fresh fruit and chocolate sauce while I had an almond and coconut truffle and a delicious sponge and pumpkin seed chocolate lolly.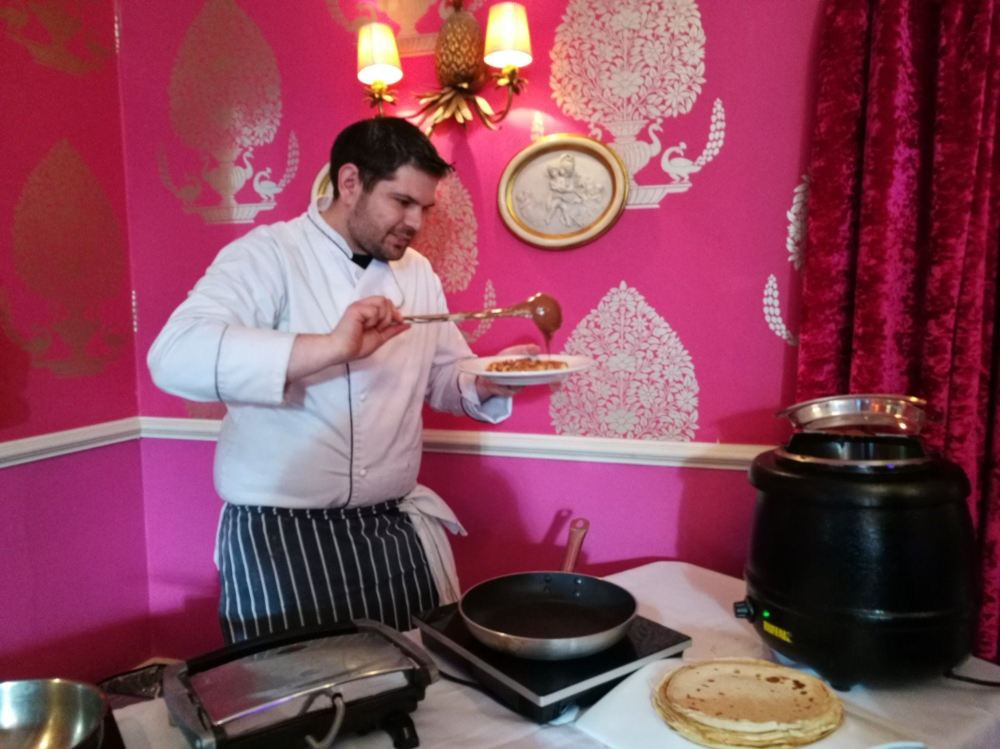 Strawberries dipped in chocolate are by far one of my favourite sweet treats and I saved the best till last thinking the fruit would somehow counteract the previous sugar intake. Cream filled choux buns are another weakness of mine so they went straight in the milk chocolate fountain which ended our visit perfectly.

So, if you enjoy trying lots of different sweet chocolate treats then I can thoroughly recommend a trip to the Cottonwood Boutique Hotel with family or friends.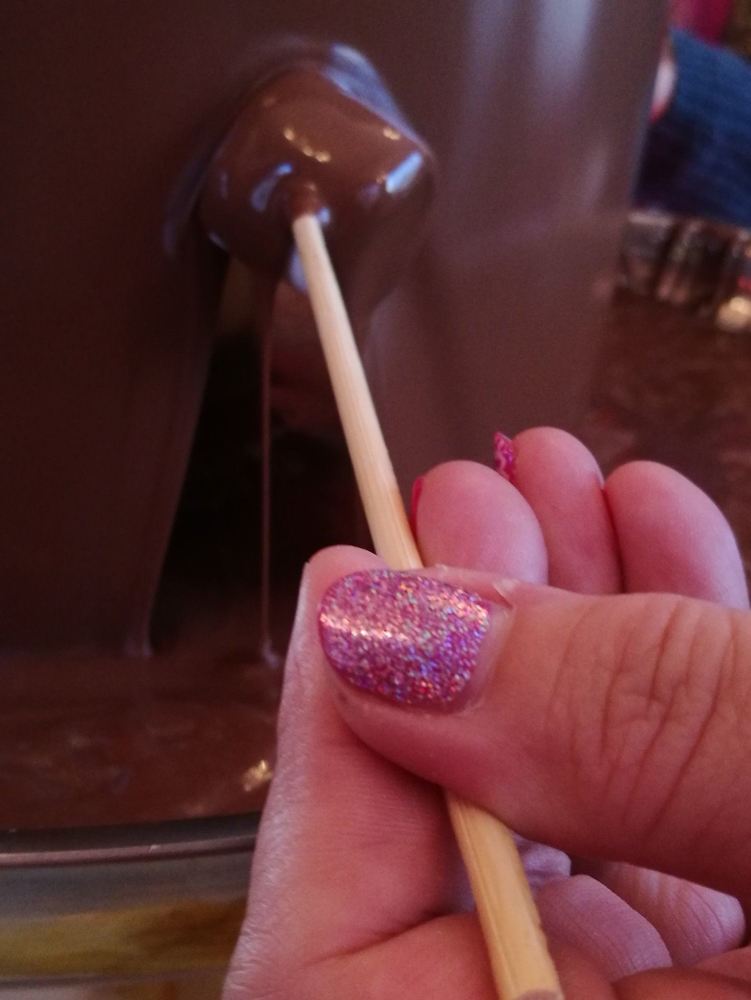 At the end I asked my friend what she thought of her visit and she said "It's a lovely atmospheric setting with a gloriously retro decor, sumptuous pink wallpaper and golden pineapples galore. Tables were laid out with exuberant centrepieces, decadent petit four sized goodies with something to tempt everyone. I enjoyed mousses, silky cheesecakes, expertly tempered chocolate shards, biscuits, filled chocolates and smooth ganache truffles which were made with high quality callebaut Belgian chocolate. Really friendly staff and excellent service. Thoroughly enjoyable."



Good to know

The event is child friendly so don't feel like you have to leave the little one's at home. A reduced price is available for children and they have baby changing facilities too.

The bar serves a full range of alcoholic and soft drinks plus hot teas and coffees.

The next chocolate buffet will be held on Sunday the 10th of December 2017 however places are filling fast so you'll need to book quick if you wish to go or wait for 2018 dates.

Groups of chocolate lovers are welcomed. On the day we visited I noticed a large table celebrating a baby shower and thought it would be perfect for celebrating any special occasion.

For more information or to book your place, call 01202 405010 or visit the Website.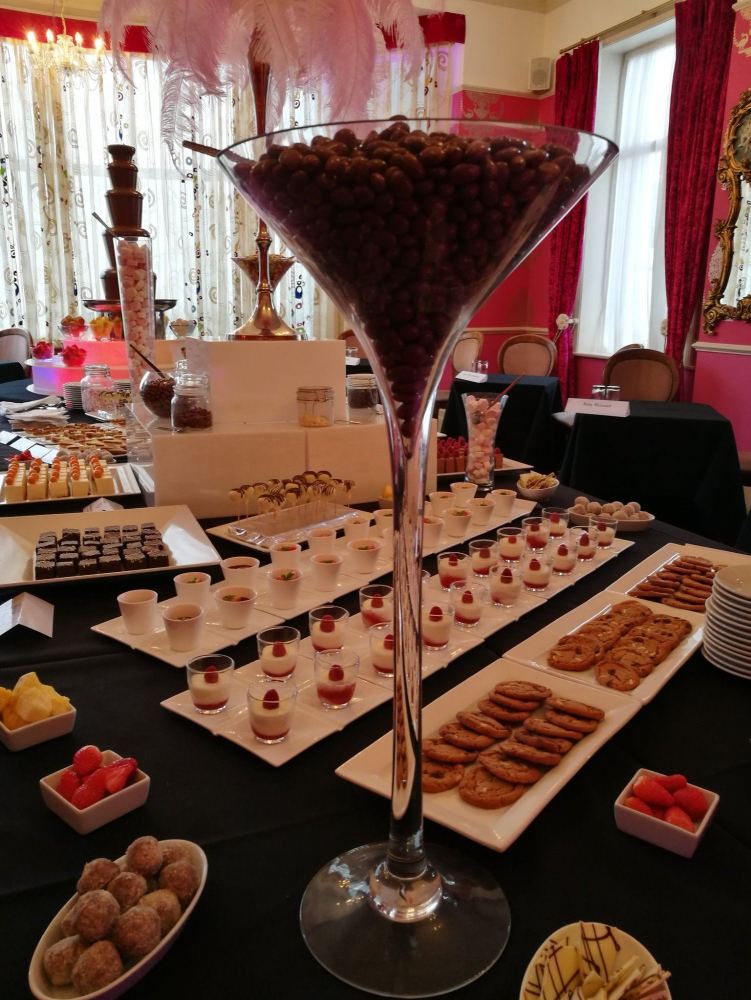 Please note - We were invited by the Cottonwood Boutique Hotel for the purpose of a review however all views are my own.