My #40for40 donation to Hope For Food
Posted on
Just before Christmas I saw a post on the Hope For Food facebook page requesting donations for the homeless plus children's gifts which would go into hampers to help local families who may be struggling and so I made and donated a boxful of festive stocking filler bags for the kiddies to open at Christmas.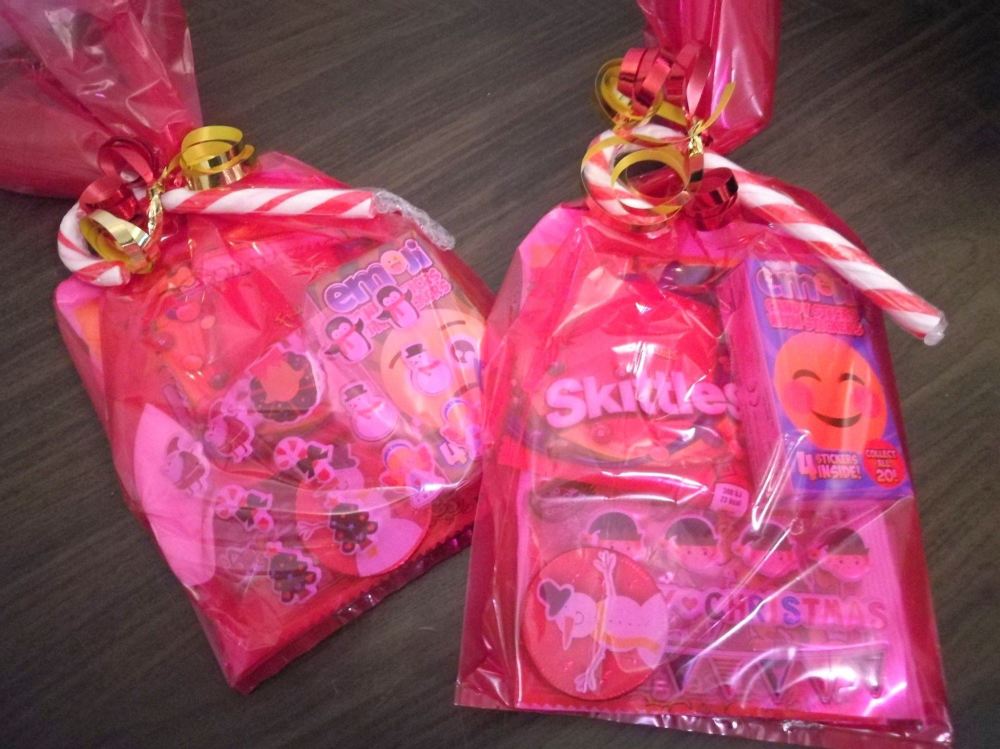 Hope For Food is a wonderful charity which tries to bring a little happiness back into the lives of people who perhaps, through no fault of their own, find themselves without things most of us take for granted, such as food and shelter.
The charity which is based in Bournemouth have four soup kitchens per week on a Tuesday, Thursday, Saturday and Sunday evening and they also have a stock of food items, clothes, shoes and bedding which have been donated by their supporters.
The small but loyal team of dedicated volunteers serve between 65 and 85 clients each session with their principle aim being to ensure that the homeless and disadvantaged people in Bournemouth get some hot food and drinks each week, throughout the year, whatever the weather.
In addition to the above they also hand out regular hampers to local families that may be struggling.
If you would like to know more or feel you may be able to donate something then please do visit the Hope For Food website or facebook page.

#18of40