Farmer Palmers new Barn
Posted on
I know the New Barn has been open for a few months now but it was only recently that we had the chance to get there for the day and good old Nanny came for some farmyard fun too!
Our son of course ran straight to the tractor ride on's which he always does so when we finally managed to tear him away we went into the new barn and on first sight I couldn't believe how amazing it looked. Now, if an adult thinks it looks amazing then surely it's a million times better to a child!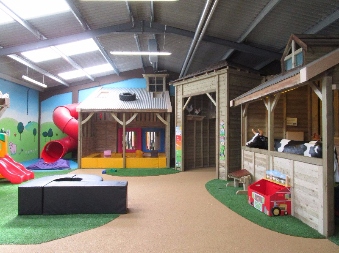 He ran in and straight up the little staircase to play in the wooden house and when he came down he stood looking at the children who were running above his head and went on the hunt for a way to get in. As I was asking Nanny how on earth we get in a lovely little girl announced she knew the way and whisked my son back up the stairs to the secret door. This adorable little girl quickly led our boy above our heads all the way around to the other side and down the twirly slide where my son's delight could be seen by everyone! We must have spent a good hour in there as he explored all the different areas and continuously ran up and down the sensory tunnel. Once we managed to get him out we had a fantastic lunch (as always) and then played in the outdoor play areas, had a tractor trailor ride and visited the animals in the barn. We would have easily stayed in the sun all day but there's only so much a 2 year old can take and once he starts tripping over his feet I know it's time to get him in the car for a snooze!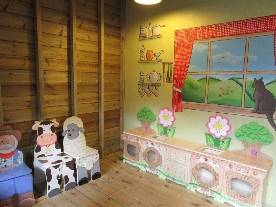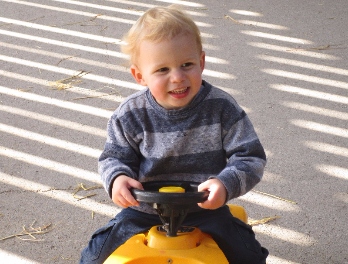 We always have loved Farmer Palmers and look forward to going back again soon.
Love
Dorsetmum
xxx