Blue Pool Adventures
Posted on
I bought a voucher for the Blue Pool near Wareham on Living Social which gave us Admission and a Cream Tea for 2 which was almost half price and a great deal. We visited on a super sunny day in June and had such a lovely time that I couldn't help but feel like we were on holiday for the day.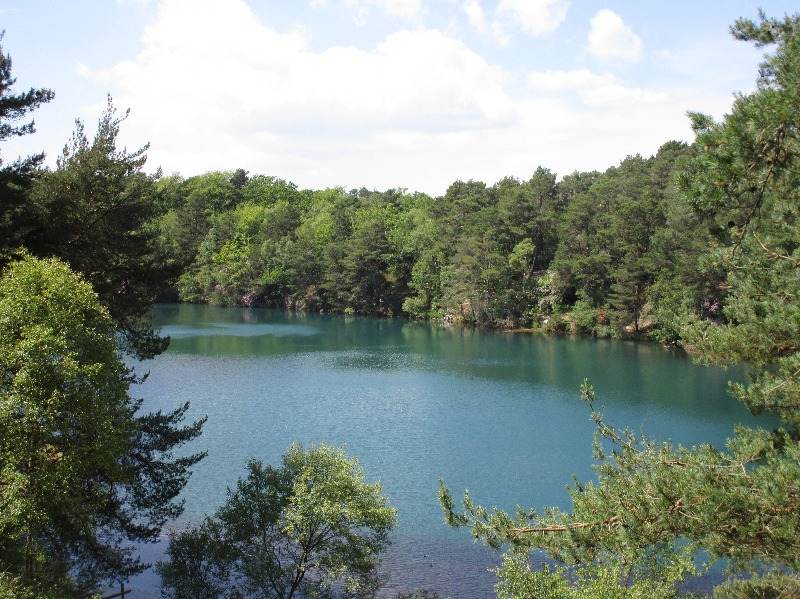 After paying you will see there is a stand by the plants stall and this is where you can pick up some Trail forms. Before we even had a chance to look around my son fell and scraped his knee and a lovely man passing us said he had the first aid box so within minutes he was cleaned up and presented with a huge magic plaster which instantly put a big smile on his face.
The view from the Tea Rooms is just spectacular and we quickly settled down for our lovely Cream Teas. I paid an extra £5.50* for a third one as my Auntie came along with us for the day (cost £5.50*). I noticed they actually had quite a variety of sandwiches, pasties and specials on offer and everything was very reasonably priced. So much so that I nearly fell over when I was told that a bottle of water was only 60p* It's quite 'refreshing' to go out and not have to pay a fortune if we don't have a picnic with us. We found all the staff in the Tea Room very friendly, welcoming and helpful and every request I made was met with a great big smile.
After our delicious Cream Tea with homemade scones we went to find the Red Route which we had been advised was suitable for my elderly Auntie and the pushchair as it had no steps. I visited the Blue Pool years ago and followed the Green Route and had no idea that there actually was another route which took you right around the top of the pool and also around a small pond with ducks.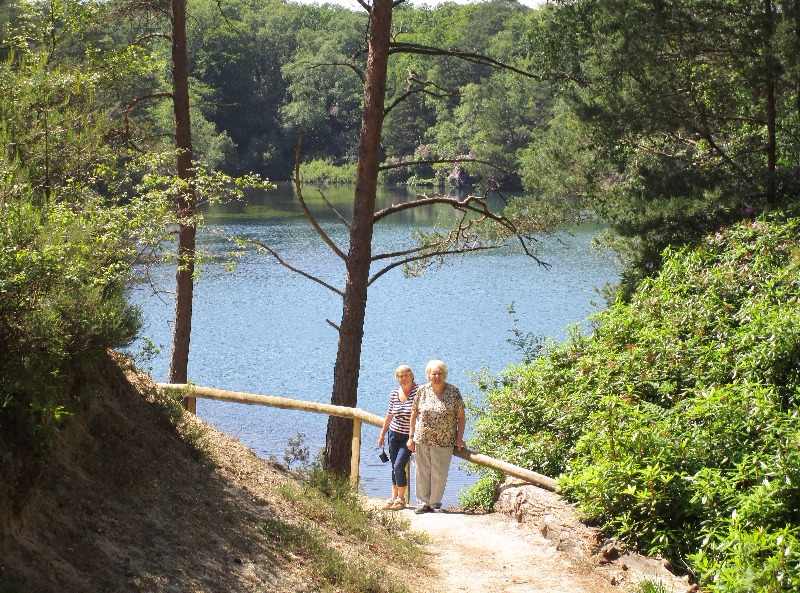 The Trail forms we picked up invited us to find and count lots of things in the trees like model squirrels, coins and even an owl and woodpecker. There were also lots of lovely fairy doors at some of the tree stumps and my son never tired of knocking on them (even though we told him we had to be quiet and not to wake the fairies).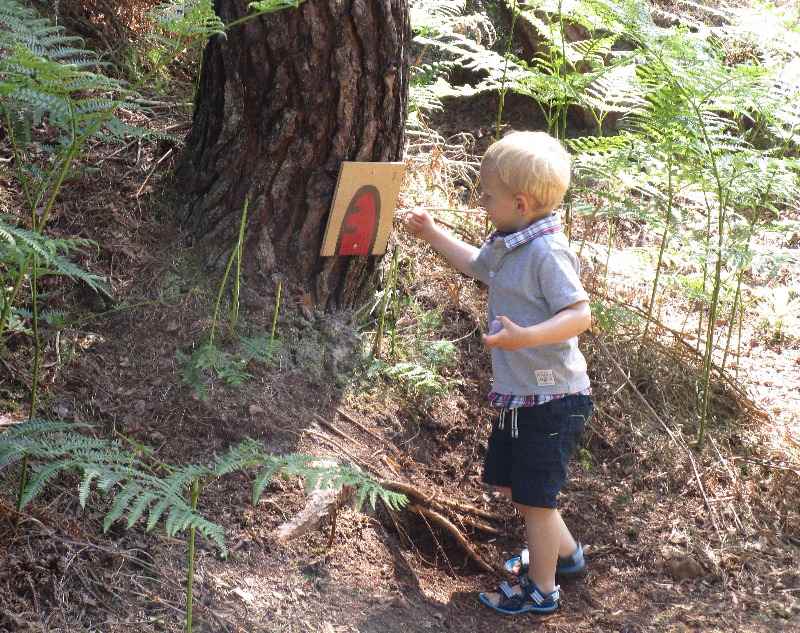 After a good hour or so we found the play park and then to our surprise we found another 2 hidden very nearby. My boy loved the big slide, but beware it does get very hot in the sun.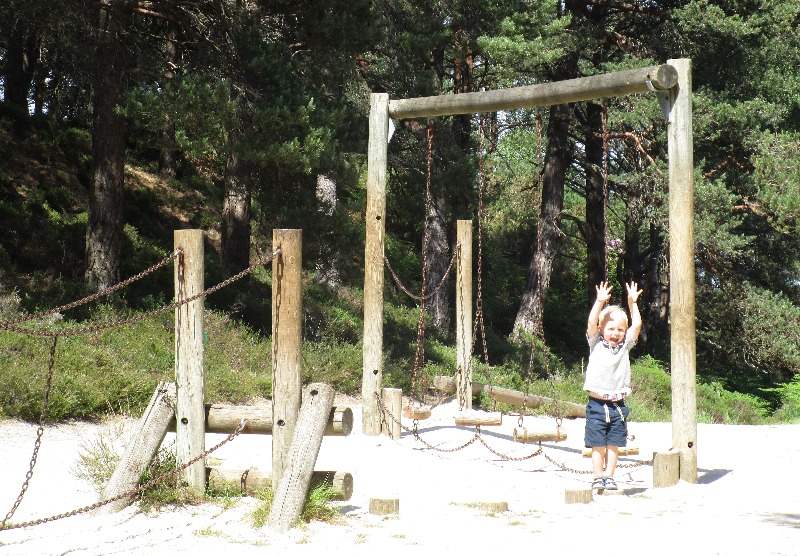 While we were sitting in the park I saw a sign which said 'Corfe Castle Viewpoint' so I climbed the steps and had good old giggle at the top. You can see Corfe Castle however I would advise you take a magnifying glass with you! (I should also apologise to any walkers who saw a woman running around frantically trying to find a bush and then suddenly whipping her trousers down! I had a HUGE ant run up my leg).
We spent over 2 hours hours walking around the Blue Pool and playing in the Play Park so when we got back we headed to the Gift Shop and had a peek at the Wareham Bears which we all adored.
Just before leaving we took our forms to the Tea Rooms to receive our son's certificates and bought a souvenir fridge magnet in the gift shop plus an ice lolly which again was only 60p*.
WORTH NOTING…..
There is a lovely picnic spot around by the small pond however we passed many benches and picnic tables including several by the play parks.
Don't forget the baby wipes, there's lots for little ones to touch and feel and I was glad I had some for snack time.
Don't be afraid to take a pushchair, the ground was no problem and should you wish to pop down the steps for a photo I'm sure it would be safe.
The toilets are found by the gift shop and there are baby change facilities in the disabled toilets.
Children under 16 are Free if accompanied by an Adult.
There is a small Museum located to the side of the Tea Rooms which shows the early history of clay mining in the area.
Thank You to everyone at the Blue Pool for a wonderful day, it truly is worth every penny and a real hidden gem.
For more information on location, opening times and special events, please visit The Blue Pool.
*Pease note - Prices and details are correct at the time of writing in June 2015.
Dorsetmums has made every effort to ensure the accuracy of the information contained in this site and does not accept liability for any errors or omission. Please also note that an attraction or venue may close at any time and you should consider contacting beforehand.