Our Dummy Fairy Story.............
Posted on
Before my son was born I swore he would never have a dummy and it was only after a few days of constant crying and thanks to a nappy cake I was given that he ended up having one. From then on I convinced myself that he would only have it for a little while but of course the older he got the more he relied on it. In the last year or so we only had it at nap times, long drives and bed but he was 100% addicted to the damn thing and I knew it would be torture when the time came to get rid of it.
We'd been talking about the dummy fairy on and off for a few months and Sam was adamant that the fairy was NOT going to take his dummy, sometimes to the point where he'd get really upset so I thought it can wait till the New Year.
After a recent visit to the dentist I was told that his dummy was affecting his bite and was strongly advised to lose it. With that and the fact that we have a new baby on the way I thought it needed to be tackled sooner rather than later.
So, a week ago to the day, we were off out for the afternoon and Sam couldn't find his dummy anywhere so I told him it'll have to stay at home and he could have it when we got back. He never asked for it once which surprised me and then when he got back in the car tired later in the day he'd remembered it was lost at home and was completely fine on the journey.
Knowing this could be my opportunity I thought if I can just get to the dummy without him noticing and hide it I may be in with a chance of starting 'operation big boy!' The funny part was that I had no idea where it was so I plonked him down on the sofa with a cartoon while I frantically searched everywhere.
When my husband came home I told him my plan and he said I was being mean but I knew deep down that the tears will eventually be worth it. In the run up to bed time we discussed that the dummy fairy must have visited while we were out and that she'd decided he was such a big boy now that he didn't need it anymore. All was going swimmingly until a very tired boy was in bed and oh my the tears were gut wrenching as I knew his little blue crutch was only sitting in the kitchen. My husband didn't agree with my plan but I persisted for an hour on and off as we had lots of cuddles and tears and I told him about a 100 times that we would visit the toy shop in the morning to show what a big boy he'd become.
Of course he eventually fell asleep and that was that! It was a week ago and we've had no more tears at all which has completely shocked me. We've had an occasional 'I want my dummy' at bedtime but we've reminded him he's a big boy now and he's fallen asleep no problem without it.
The only downside to the new Sam is that he is now getting up between 1 and 2 hours earlier in the mornings which is killing me! I've told him I want early mornings submitted in writing at least 24 hours in advance but this has fallen on deaf ears.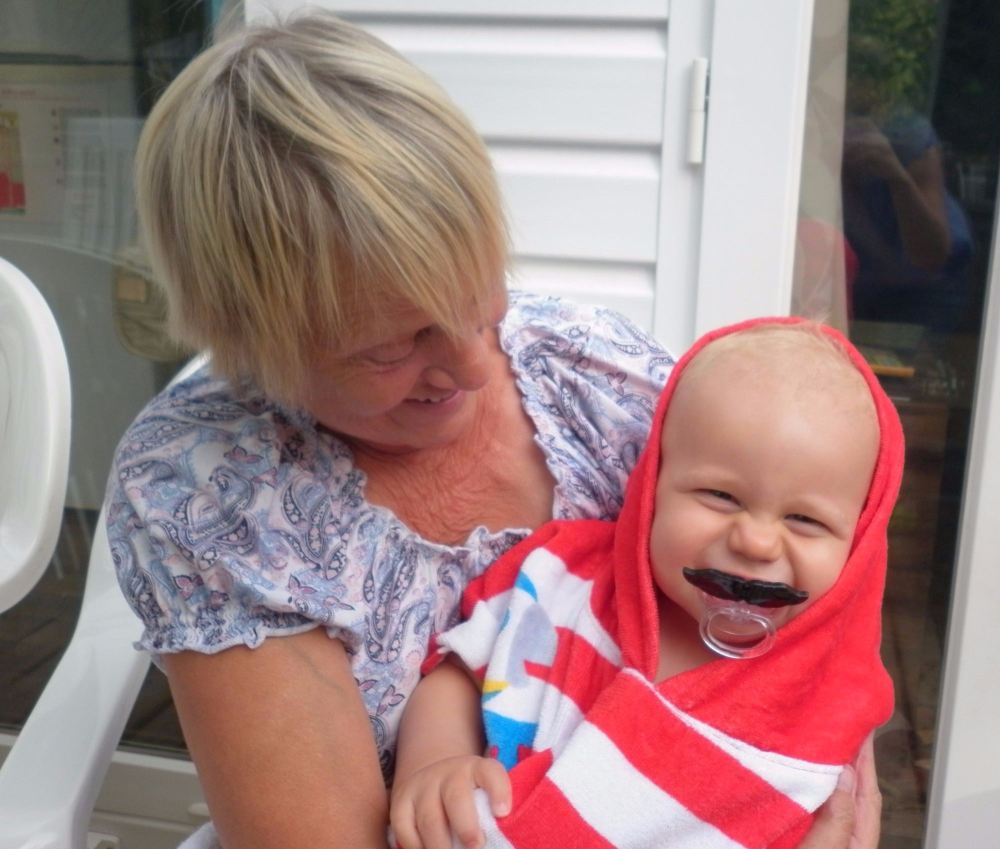 If you are embarking on the same journey soon then I wish you all the luck in the world. Be strong and throw the dummies out asap so you won't be tempted to cave in!
Love
Dorsetmums
xxx