Our Weymouth Sealife Annual Pass
Posted on
This time last year I read about a fantastic Daily Echo offer which involved collecting 4 tokens from the papers and then popping along to the Sealife Centre to receive an Annual Pass for a fraction of the normal cost. We do live a good 45 minutes away from Weymouth but as my Son was only just 2 at the time (and therefore free) I knew that we'd easily make a few journeys over there for the day, especially in the summer when we could enjoy the splash park and rides.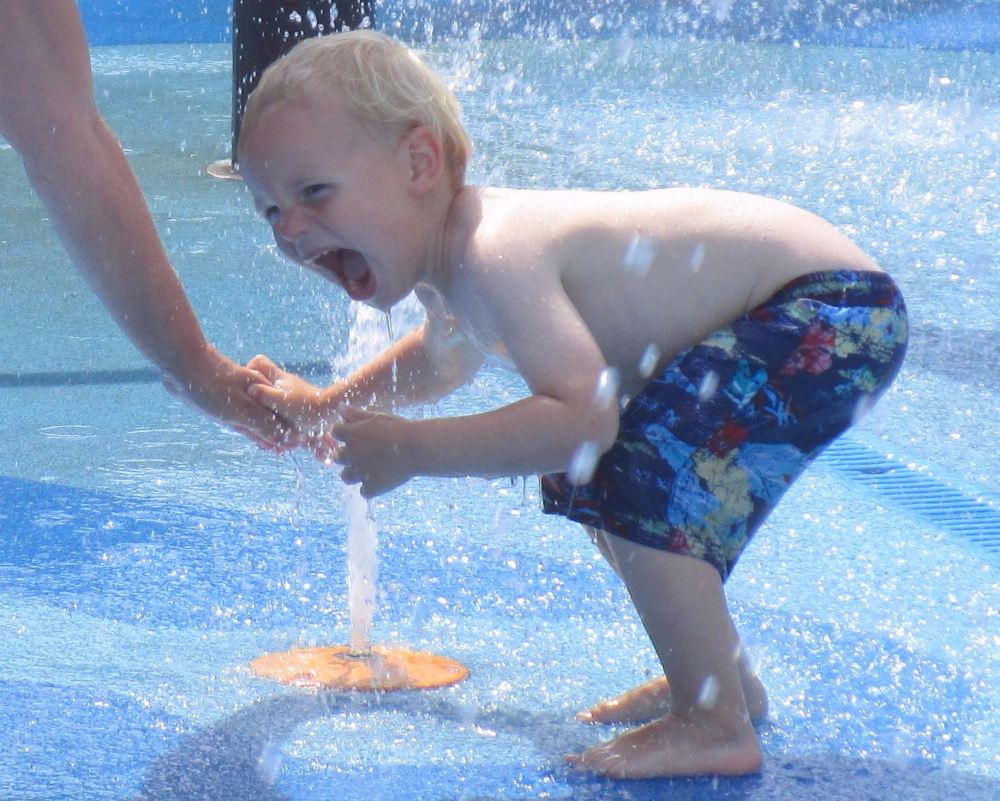 So we collected the required tokens, completed the form and went over to Weymouth with Nanny to pay and collect our passes whilst staying to have fun for the day. We were given our passes straight away and I was very pleased to see we also had access to the Tower plus 50% off the Land Train and Pirate Adventure Golf which is next door. We were also given a loyalty card and told that our Annual pass gave us money off food and drink in the café and restaurant.
And so began our discovery of the Weymouth Sealife Centre and personally I feel like I know the place like the back of my hand now. The Adventure Park is so much more than just an Aquarium and as you go in you'll see the layout is fantastic with individual buildings housing over 1000 underwater marine creatures.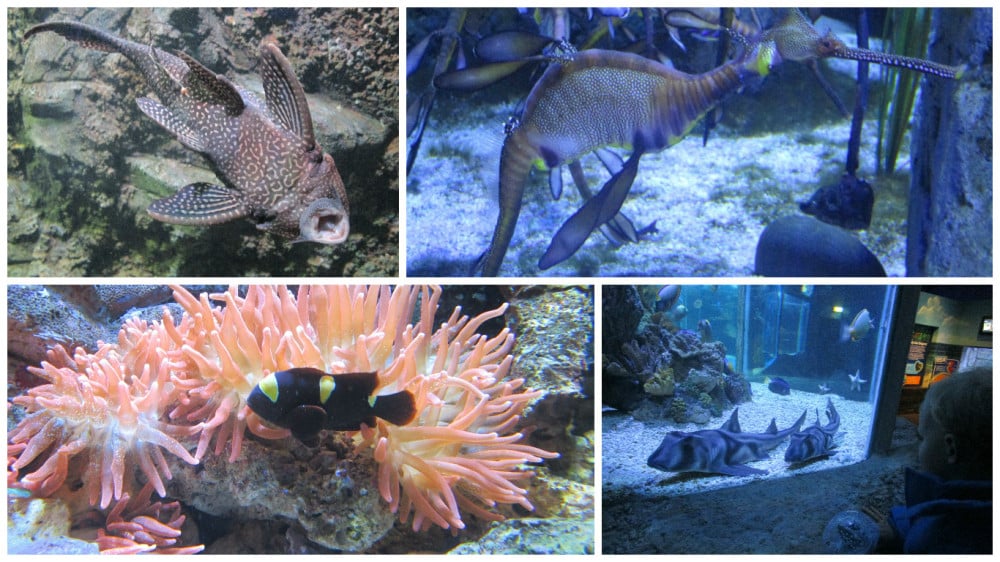 There's also a big restaurant, a gift shop, plenty of picnic space, the splash park and play area, the penguin and otter enclosure, an area with some little rides plus another smaller café and of course the log flume ride called Crocodile Creek.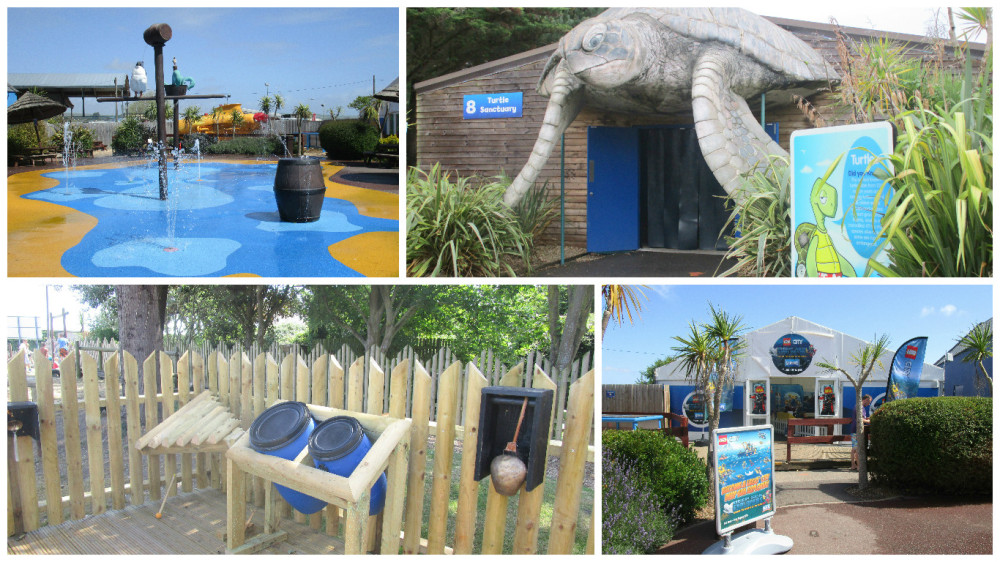 As you go around each zone you'll find lots of amazing creatures including sharks, turtles, stingrays, octopus, jellyfish, seahorses, penguins, otters, seals and crocodiles. One of our favourite areas has to be the glass tunnel where you can stand and watch huge sharks and turtles go over your head. Our other favourite area is the rock pool where you can hold a crab or touch a starfish. There is normally a member of staff here and they will always be happy to answer any questions you have.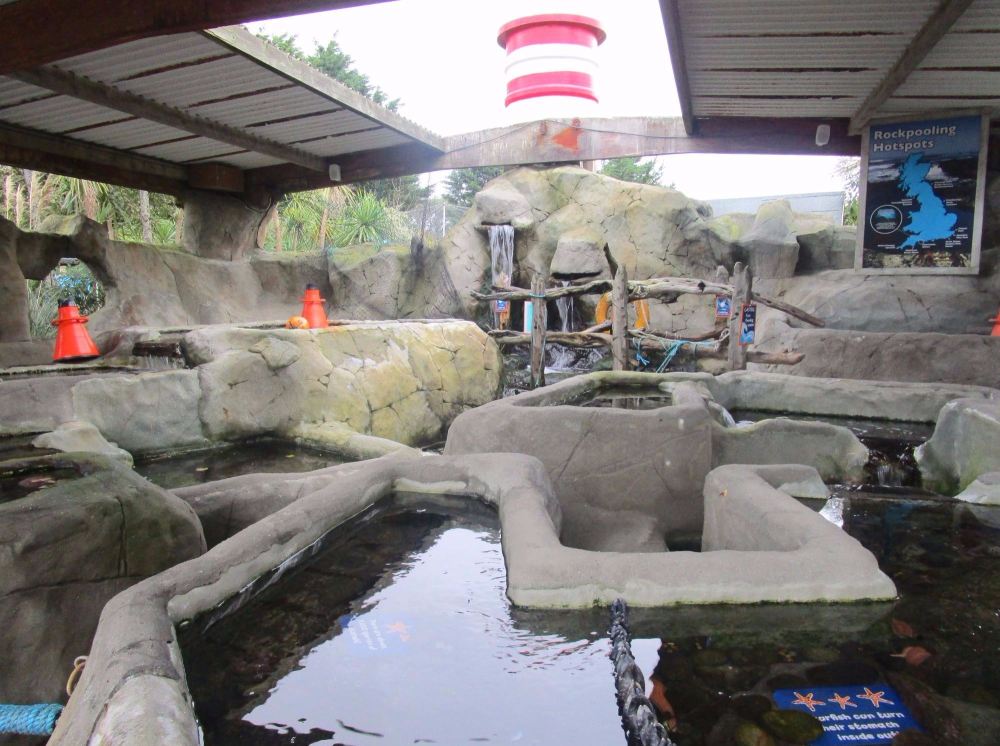 We visited quite a few times in Spring and Summer with picnics and then in Autumn when we visited we decided to have a hot lunch. You'll find the large restaurant near the entrance plus there is a smaller café near the small rides selling sandwiches, hot dogs and drinks. In the restaurant there is plenty of affordable meals to choose from, however I would have liked to have seen a few more fresh items for children and adults.
Each time we've visited the Sealife Centre we've found the staff to be happy, friendly, informative and professional. As most families know, when you have an Annual Pass to an Attraction you don't worry about going in for just an hour or 2 and there was a day in the summer when we were in Weymouth for a wonder round the shops and it was fantastic to stop by the Sealife Centre just to play in the Splash Park before heading home.
Whilst we managed to explore the whole Park this year we didn't have the chance to ride on the Land Train or play a round of Pirate Golf which is now on our 2016 to do list. We did however go up in the revolving Tower on a rainy day and the views are outstanding.
Good to know.....
The rides, splash park and small cafe are seasonal so please check they are open before visiting.
The Sealife Centre have events all year round so please visit the Website to see what's coming up.
The rock pool area has huge magnifying glasses which the children will love. Be aware of standing on the rocks by the waterfall though as they are sometimes slippery and you may get wet!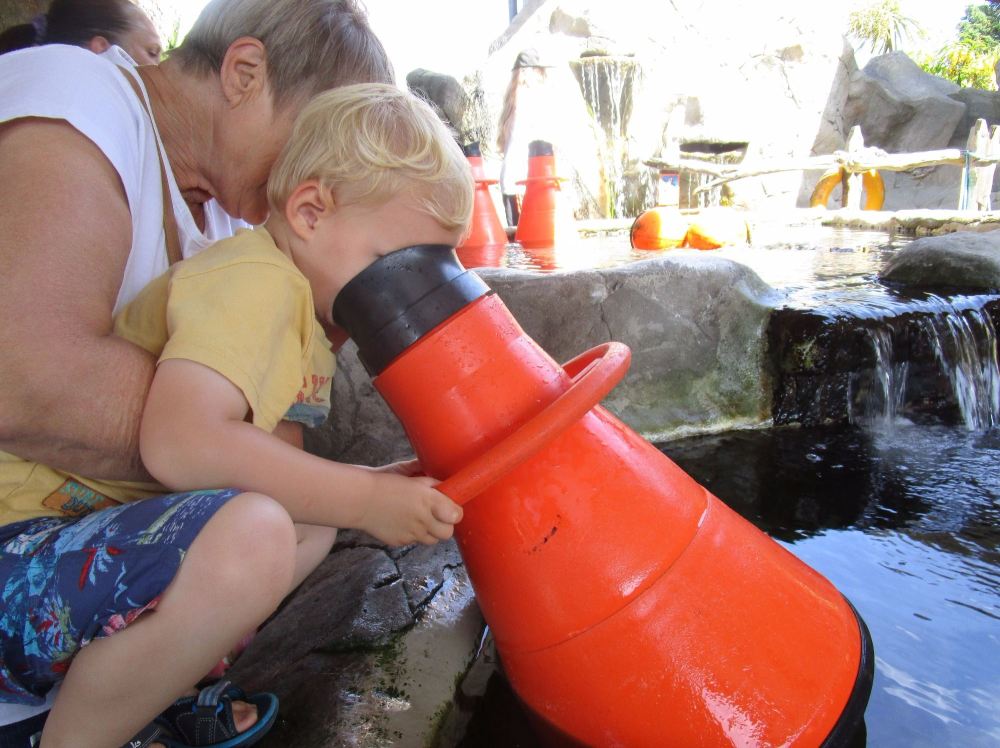 Talks and feed times are on the Website however these may change so please enquire when you visit. Throughout the day there are plenty of different feeding times planned which include the Rays, Penguins, Turtles, Otters and Seals.
If you would like a great photo souvenir of your day then head to the Turtle building or ride on Crocodile Creek.
There are Baby Change facilities near the entrance and in Adventure Island although the latter may be closed if out of season.
The main restaurant has a baby food and milk warming area.
The splash park is fantastic and well worth visiting on a sunny day. There are cubicles for changing, plenty of benches to sit at, a little play park near by and the new sensory area.
There is a large gift shop as you exit for all of those of you who would like a sounvenir of your day.
If you are planning to visit without an Annual Pass then try to purchase your ticket online at least 24 hours in advance as this will save you up to 20% of the ticket price.
The Sealife Centre offer a 'Rainy Day Guarantee' which means if there is more than 1 hour of rain then you can visit again for Free!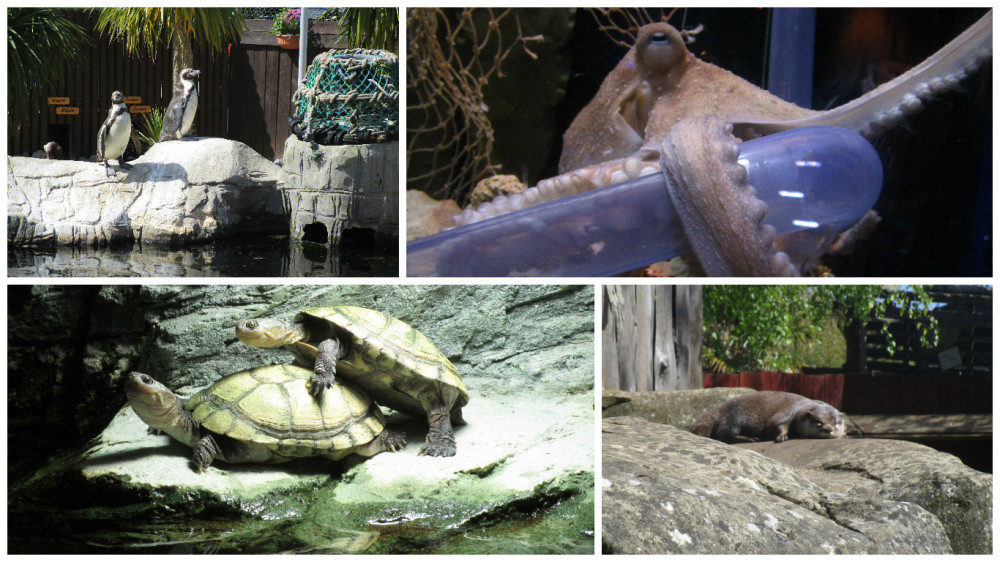 Please visit the Website for a map of the park, feeding times, opening days/times, ticket prices, special events and news.
Thanks Dorset Echo and Weymouth Sealife for a great year of fun, we'll see you again soon!