Royal Signals Museum Review
Posted on
If you have children at home who enjoy learning and discovering new things then please take a look at the Royal Signals Museum. It's not just for boys either as I enjoyed it just as much as my father, husband and 3 year old son did.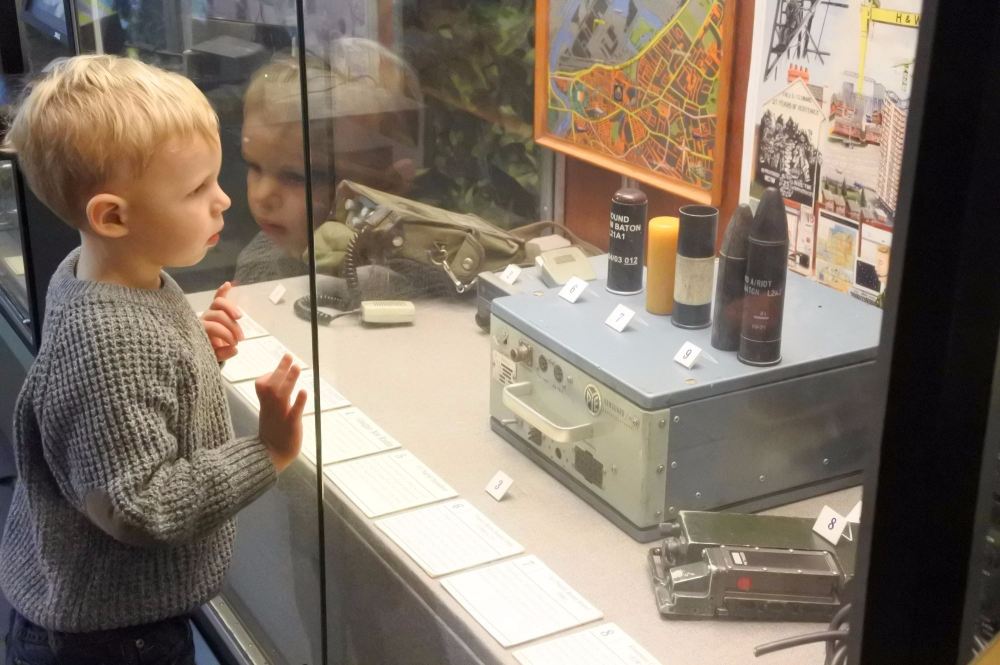 The Museum is well signposted and very easy to find in Blandford. The most important thing to remember if you go is that every Adult over 16 MUST have photo ID as the Museum is within Blandford Army Camp Base and therefore you must show your ID to gain access.
My husband recalled visiting the Museum many years ago and did not have high expectations but when we arrived he was pleasantly surprised to see it was completely different to his last visit. You enter via the gift shop which meant our 3 year old was instantly begging for a toy tank but it was well worth the £3 for the quality and the fact that it kept him happy for the couple of hours we were there.
I had already looked at the Website and read a little about Army Communications but honestly had no idea that there would be so much to discover on the subject. I didn't have the chance to read as much as the big boys (mainly because someone had to make sure the 3 year old isn't breaking anything!) but I'm told all the plaques, signs and leaflets were very informative.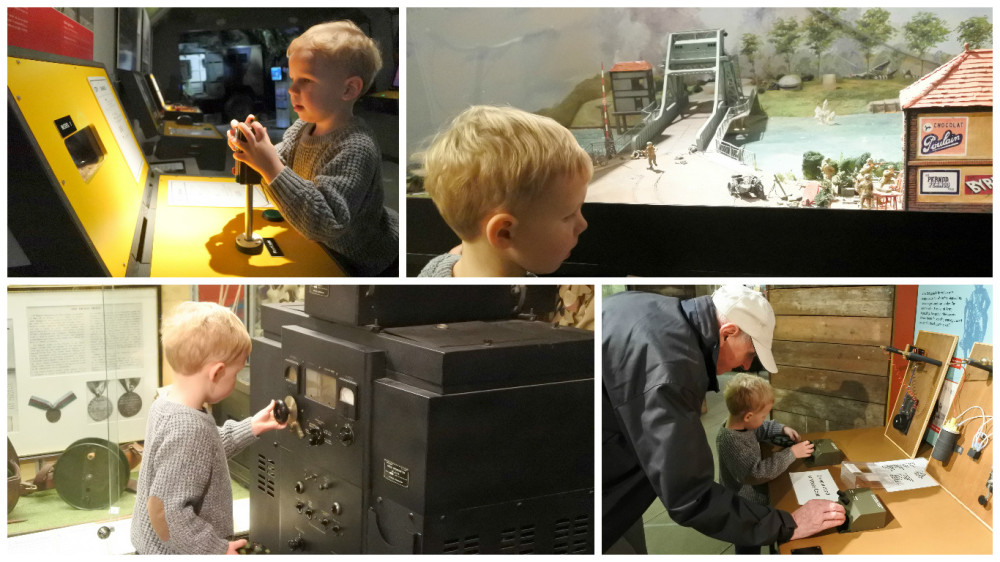 Myself and Sam had the pleasure of playing with all the interactive activities and he especially loved sending a message in Morse Code and driving the truck through a virtual world. There's so much for little one's to discover including Tanks and Military Vehicles, Displays and Videos plus they can go on an Animal Discovery Trail to find the little critters in the display cabinets. For the older ones you can pick up a Trivial Pursuits Quiz as you enter and see if you can find all the answers within (I love that there are little clues on which area you will find the answer).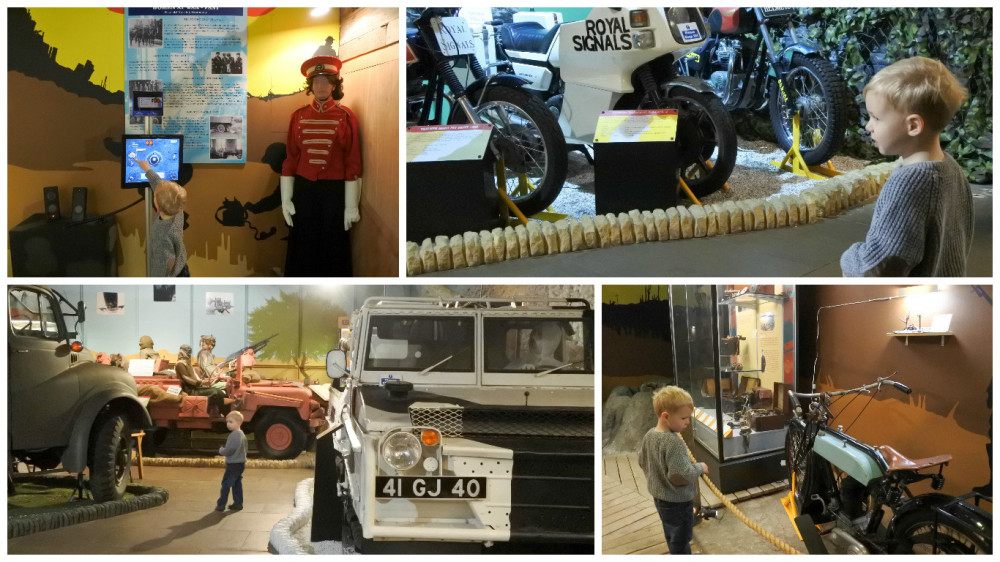 It took us nearly an hour to wonder through the downstairs part of the Museum and I thought that when we went upstairs we would only find the Comms Café but as we got to the top of the stairs we saw there was even more of the Museum to discover.
My son and husband found the Truck you can sit in and drive on a big screen and they were there for ages so I left them to it and found a table in the Café. We'd said we'll stop for a little bite so when the others joined me we had breakfast baps and hot drinks which were very tasty and also incredibly affordable. There's plenty to choose from on the Menu including sandwiches, baguettes, breakfast, burgers, pastries, hot meals and cake. The ladies who served us were very friendly and helpful, as were all of the other staff and volunteers we'd encountered.
After elevenses we had to go back to the Truck AGAIN and then went on to discover more vehicles and displays. After a couple of hours my darling son turned from a well behaved and interested little boy into an exhausted little monkey and even though my husband hadn't had the chance to read every single piece of info (I'd do the same if we were in a Cupcake Museum) I knew it was time to go and promised him we'll come back another day.
We have a magnet board in Sam's room and try to collect a fridge magnet wherever we go but sadly there were none in the Gift Shop with the name of the Museum on so he chose a great little bag of plastic Army vehicles which was less than £5 and very good value.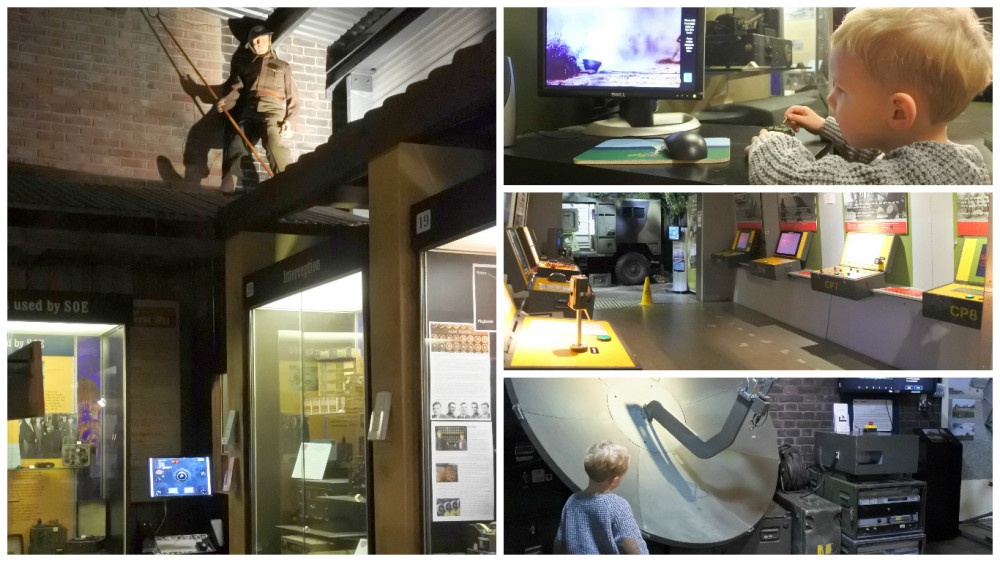 This really is one of Dorset's best Museums and well worth the entrance fee which is currently £7.50 for Adults, £5.50 for Children and £22.50 for a family of 2 Adults and 2 Children (correct at the time of writing). There are of course other prices for Seniors, Concessions and Groups.
Please visit the Website for more information on location, Museum and Café opening days/times, admission prices, Museum floor plan, details on current displays and events coming up.
Worth knowing………….
The Museum is now open every day up until the end of October when they will change to a Winter Timetable.
The Café is very child friendly and the staff will happily warm any baby milk or baby food for you.
Guide Dogs are allowed in the Museum.
There is a disabled access ramp at the front entrance of the Museum and a lift which provides access to the 2 floors.
If you are taking a pram with you then you will have no problems navigating the Museum and 2 floors as there is plenty of space.
Toilets are on the ground floor and there is a baby change table within the disabled toilet.
Thanks Royal Signals Museum for a thoroughly enjoyable couple of hours with the family, we'll be back again and wish you a very busy 2016.
Dorsetmum.xxx