Review of our trip to 'The Chris and Pui Show' by DorsetNanny
Posted on
The Chris and Pui show is not just for Kids!! The show was 100% fun and full of entertainment for all ages with just the right ingredients to hold the attention of the audience from start to finish. Myself (60 year old Nanny) and 3 year old Grandson sat with his favourite bunny and laughed, sang and clapped all the way through. I will not spoil the show, but Sam is still laughing about the piggies which he says was his favourite bit along with Old King Cole. Chris and Pui have the professional ability to engage and hold the children's attention for the whole time and the colourful props are so child appealing.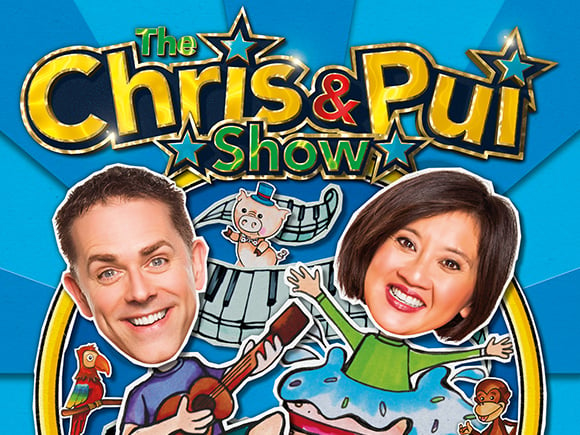 The Weymouth Pavilion is very child friendly, a lovely lady was happy to tell me where I could store the pushchair and the tea and snack we had before the show was served by nice friendly staff who were not fussed by the fact they had to wait ages for Sam's choice of snack. The interval ice-cream was just the right size for a little one and didn't have overinflated prices either.
The meet and greet by Chris and Pui in the foyer after the show was a real winner with adults and kids and it was lovely to see lots of happy faces leaving the theatre. I queued with a happy and excited Sam until the second we got to the front and then he suddenly hid behind my leg and refused to have his picture taken. We do have a lovely signed photo though which is a great souvenir of our fun day out in Weymouth.
Thank-you Chris, Pui and everyone at the Weymouth Pavilion theatre for a most enjoyable afternoon, we will be back soon. If you get the chance to see the show, you and your little ones will not be disappointed.
Love

DorsetNanny and Grandson Sam xxx
If you are interested in seeing The Chris and Pui show in another County then please visit the Website. If you would like to read about other shows coming up at the Weymouth Pavilion including the Wizard of Oz and Pirates of the Pavilion then please visit their Website.