Dinotrux Toyologist Review
Posted on
I knew our recent Toys R Us Dinotrux assignment would be a hit from the moment I opened the box. Sam loves anything mechanical and like most boys he goes mad for Dinosaurs.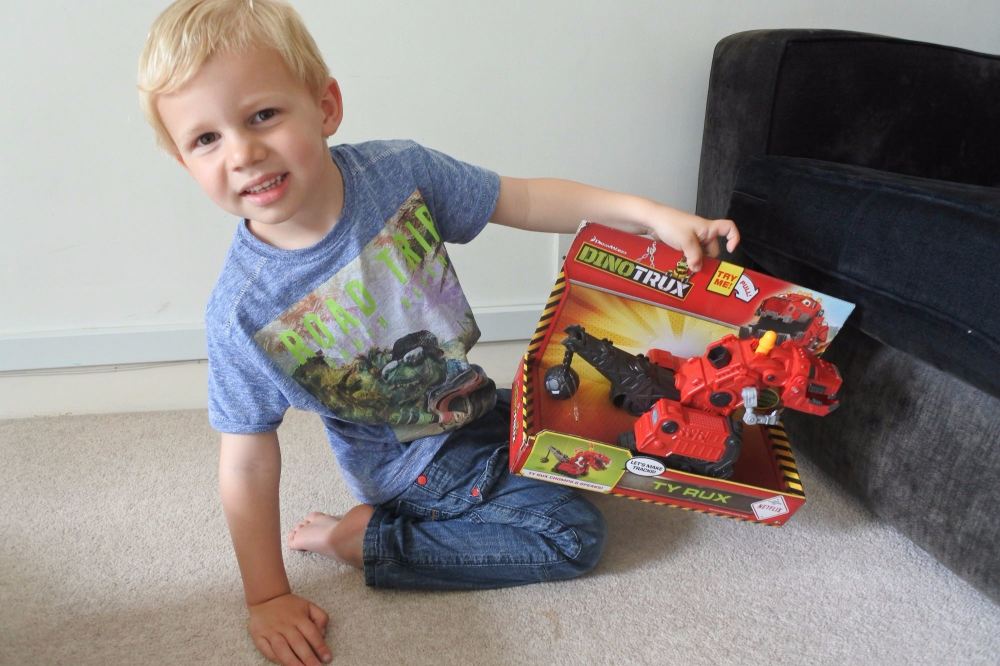 As always, I gave him the box re taped up so that he could open and investigate for himself and his face was a picture when he saw what was inside. His first instict once the packaging was off was to press anything that looked like a button and straight away it gave a big 'Raaarrrrr' which set him in a fit of giggles.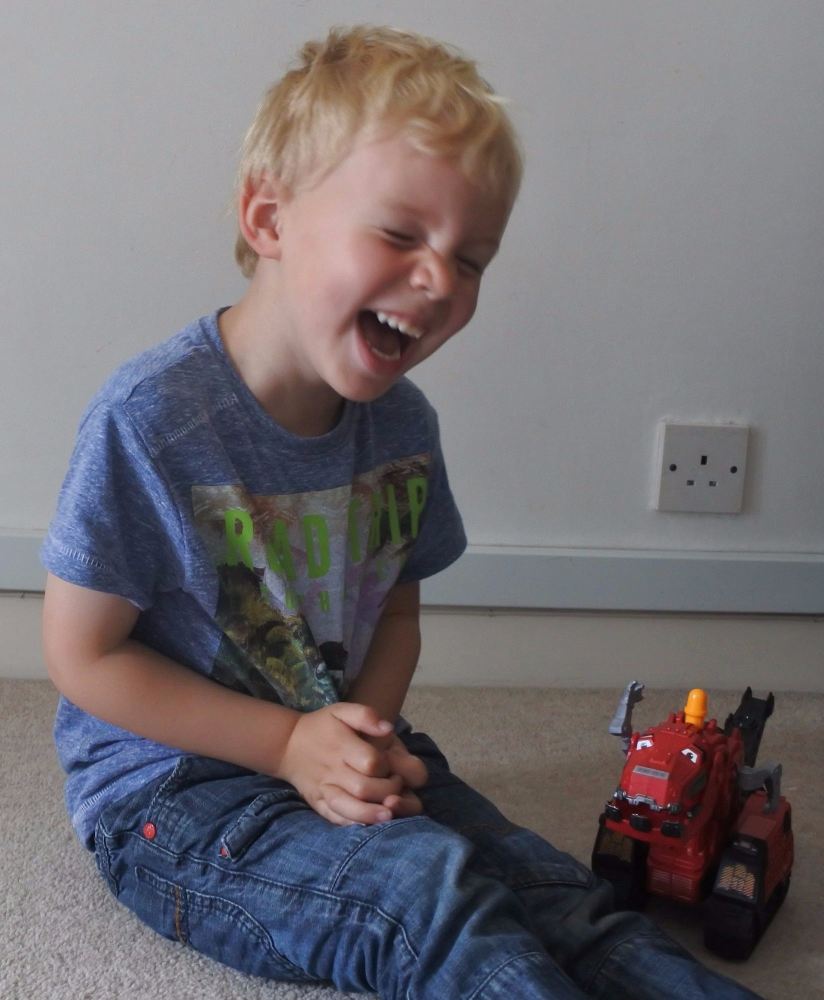 Sam was very inquisitive and enjoyed running it along the floor constantly pulling the lever on top of his head to see what other sounds and phrases it would say. I was quite impressed that the voice was very clear and he enjoyed copying 'Let's make tracks'.
The Dinotrux has a plastic wrecking ball on the back and Sam utterly loved lining up his cars and trucks and crashing them down with the ball. I remembered the box had bubble wrap in it so I gave it to Sam and he was running it all over to try and make it pop.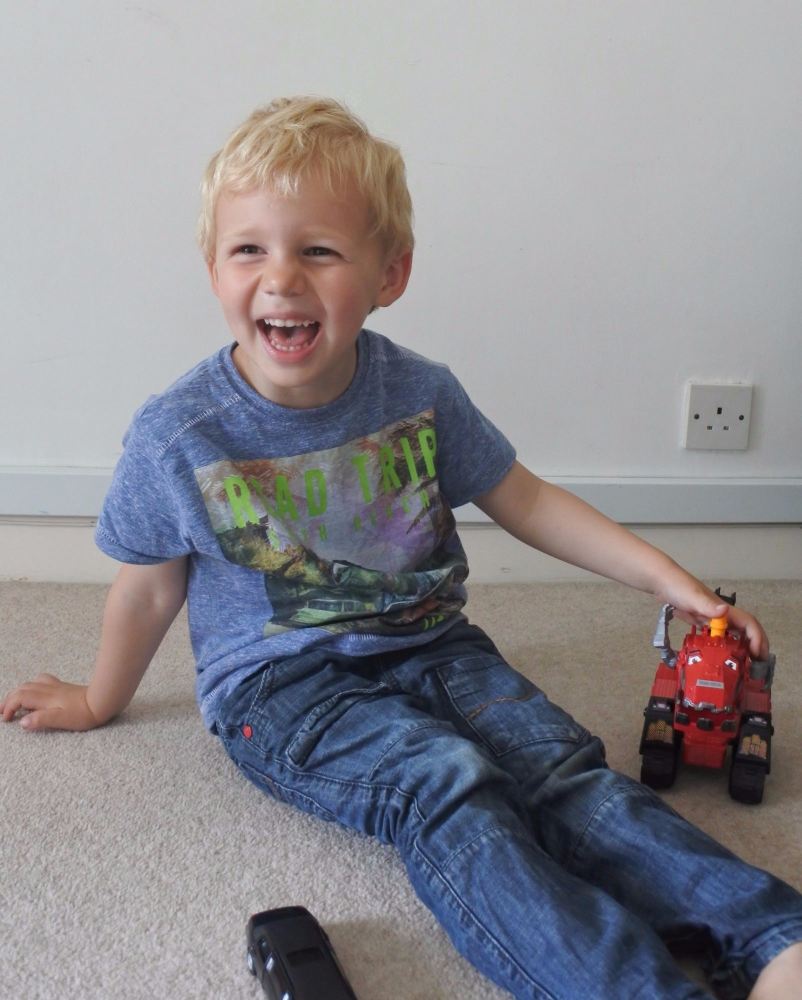 After about an hour he got distracted and moved onto something else but it's definitely a firm favourite which has been left in the living room and played with on a daily basis.
I asked him what his favourite part about the Dinotrux was and he said it was the wrecking ball and when I asked him what he didn't like he said he wished the rolling treads moved.
My thoughts…………

I like that I didn't have to buy any batteries and even after quite some time the voices are still going strong (sadly this was not appreciated right in my ear at 5.30am this morning!)

It's well made and very good quality plastic. My son can be quite rough with his toys sometimes and there's been no sign of damage even with the chomping action which has chomped again and again and again!

I found getting it out of the packing quite tough as the clips were really difficult to undo. Luckily my husband was here with tools to help.

Sam looked at the packaging a few times and kept asking where the other pieces were and I noticed he was looking at the little 'Reptools' which you can buy separately and attach to the Dinotrux. It's a shame one wasn't included which would give the child something additional to play with and maybe then give them a desire to collect the others.
So, a big thumbs up for the Dinotrux. Sam is very nearly 4 and utterly loves it as I'm sure most boys will.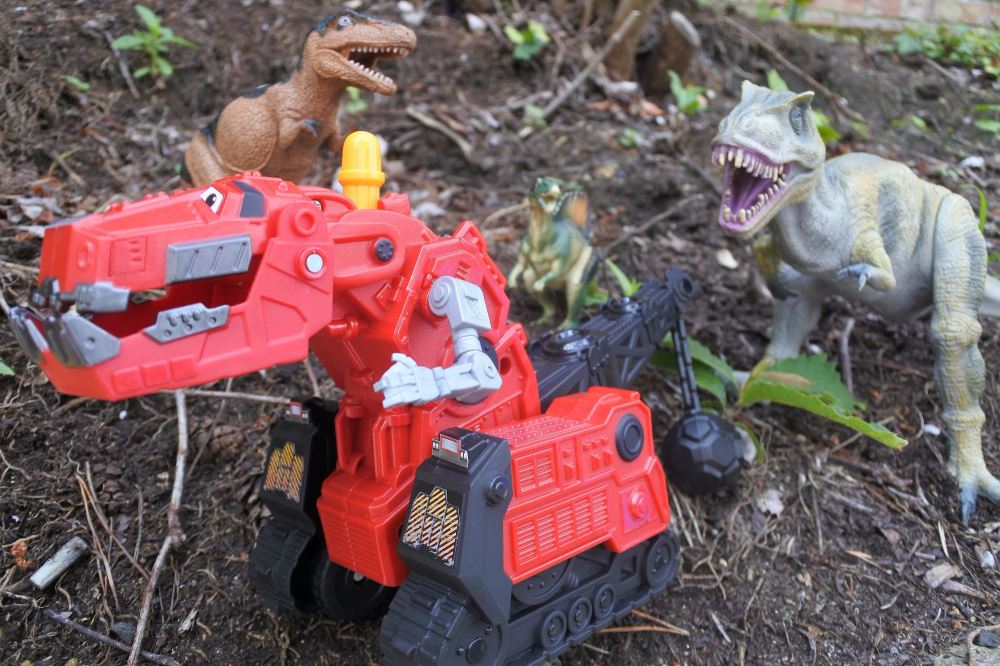 This review was written as part of the Toys R Us Toyologist Programme.