The Bournemouth Ice Rink and Alpine Bar Launch Party
Posted on
Last night we had the pleasure of attending a Launch Party to celebrate the opening of the new bigger and better Bournemouth Ice Rink and Alpine Chalet.

Many years ago I worked in a ski resort and when we stepped in to the rustic Alpine 'Apres Skate' Bar I honestly felt like I was back there (without feeling cold and wet) and the staff were all ready and waiting to greet us with big smiles on their face.

They've done a grand job with the bar and seating area with twinkly Christmas trees, sheepskin rugs on the benches and blankets. There's even a special VIP area for parties which has a mock fireplace and warm festive feel. It really is a wonderful place to sit and relax with friends or family with a mulled wine or hot chocolate.


After we had a good nosey around we were invited to watch a fire and ice show and then we swopped our shoes for skates and headed off to have a go ourselves.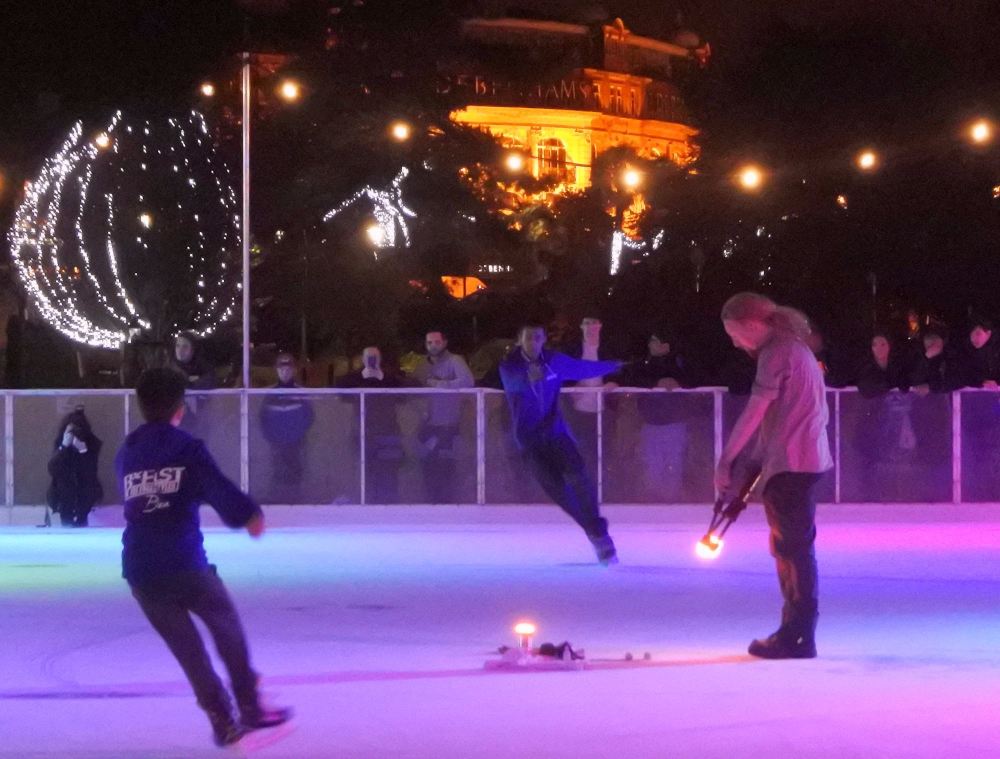 Now, I knew it had been over 25 years since I'd been skating but I thought I would take to the ice with no problem and start instantly skating like I use to. I was wrong. At the first opportunity I grabbed one of the kids penguin aids and when I realised I looked like a complete idiot I just opted for clinging onto the barriers for dear life instead. It seems the older I get the more cautious I get! My lovely husband did his best at shooting off and got a bit cocky trying to do a spin and landed hard and fast on his bottom which of course I found hilarious! It took me forever to do one lap and that was enough for me, I hung up my skates and just noted for future reference that Daddy can do the skating while I sit with the baby. I'm pleased on this occasion that we had decided to leave the children at home but I know my 4 year old son would utterly love zooming around on one of the seal aids.

After my skating disater we were treated to another performance from an amazing female figure skater then returned indoors for another drink and nibble before heading home.
Good to know……..

The Ice Rink in the Lower Gardens is officially open from today (16th November) up until the 3rd of January 2017 so you have plenty of time to enjoy the Ice Rink before it closes.

The Ice Rink is open daily from 10.30am to 10pm.

Adult prices are £10 at peak time and £9 at off peak with session times lasting an hour.
Ticket price includes skate hire. You may of course bring your own skates however there will be no difference in the price.

They have a special toddler time on a Monday to Thursday morning from the 16th of November to the 8th of December. The price is £11 for the adult and child (under 4) and includes the use of a penguin or seal for an hour.

If you are skating at another time of day then you can hire the penguin and seal aids for £3.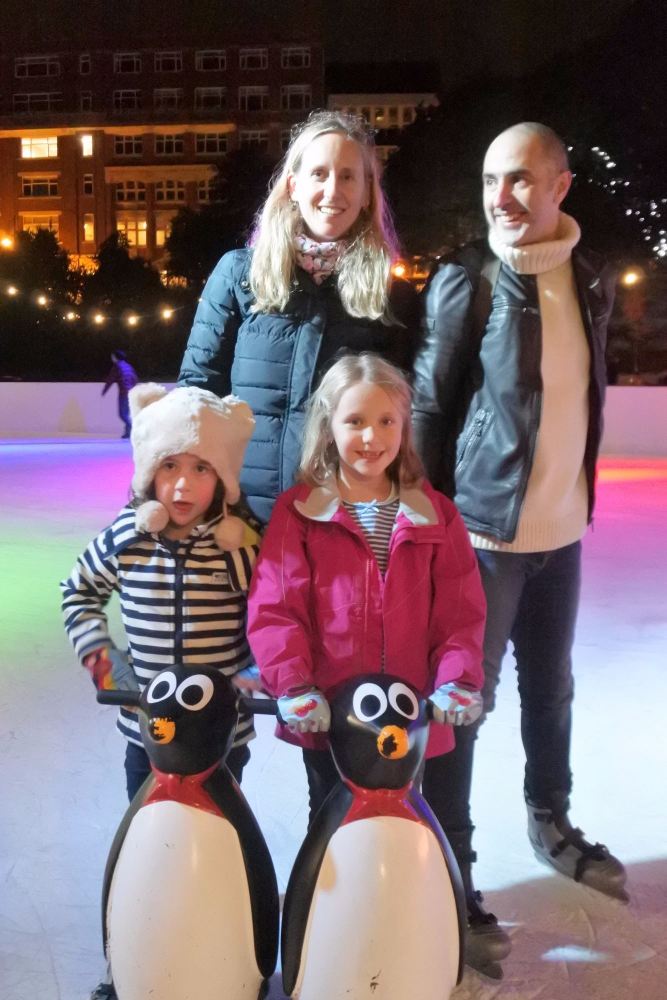 The Alpine Chalet serves plenty of hot and cold drinks plus freshly baked pizza's (which we tried and thoroughly recommend!)

To book a session or if you have any further questions you can either visit the box office in the gardens or call 07375 401744.
Thanks for having us last night Bournemouth, we rarely get out and it was a real treat for us to enjoy some grown up time in beautiful surroundings. I have no doubt you will have a lovely few busy weeks ahead.
Love

Dorsetmum
Xxx
Big Thanks to the lovely family who allowed me to take their picture while they were all skating. I really hope you had a great night. x