Our Father Christmas Experience at Weymouth Sealife Park
Posted on
This weekend we hopped in the car and headed to Weymouth to visit Father Christmas at the Sealife Adventure Park. We arrived earlier than our pre booked time so that we could have lunch and enjoy some time with the turtles and sharks first.

We were told to head to the barn by the Turtle sanctuary at our allotted time and it was really nice to have somewhere to shelter from the drizzle. Every now and again one of the cheery elves would bounce along to take the next family away for their experience. Inside the barn there was some hay bales for the grown ups to sit on (and the kids to jump on), lights in the rafters and stockings up on the walls.

It wasn't long before it was our turn and our lovely elf chatted away to Sam and asked him if he was ready to meet Father Christmas. Of course he was, so much so that he flew down the boardwalk adorned with festive lights and I had to run to catch him! Once we were at the end Sam and the elf meandered through the forest of Christmas trees where you may (or may not) get snowed upon. The elf showed Sam where it had been snowing and he giggled away while she blew some snow in his face.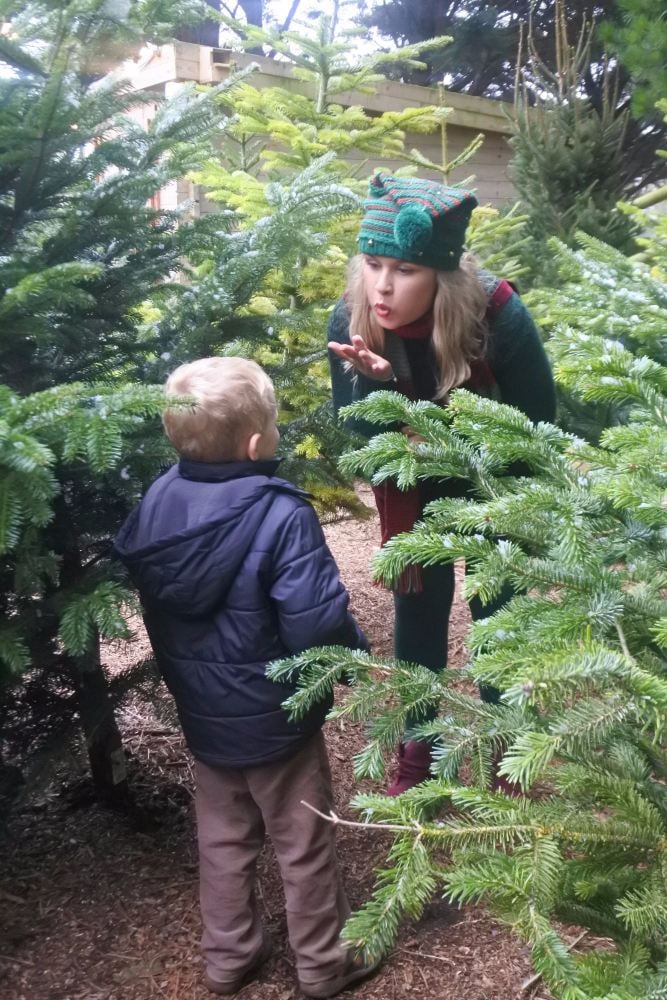 From here we were led to the Christmas cabin and as we walked inside I gave a little gasp while Father Christmas asked Sam to take a seat on the floor so he could have a chat with him. One of the questions asked was if we had a chimney and Sam firmly said we'd leave the door open but we were told maybe it would be a good idea if we were to leave a key out instead (note to self, don't forget!).

Now, I've done a few Grotto visits in previous years but NEVER have I seen a Father Christmas who looked exactly like I had always imagined he should. So much so that I nearly pushed Sam aside to jump on his knee haha. I loved sitting on the floor listening to them talking, he was so gentle and kind and he had Sam utterly mesmerised.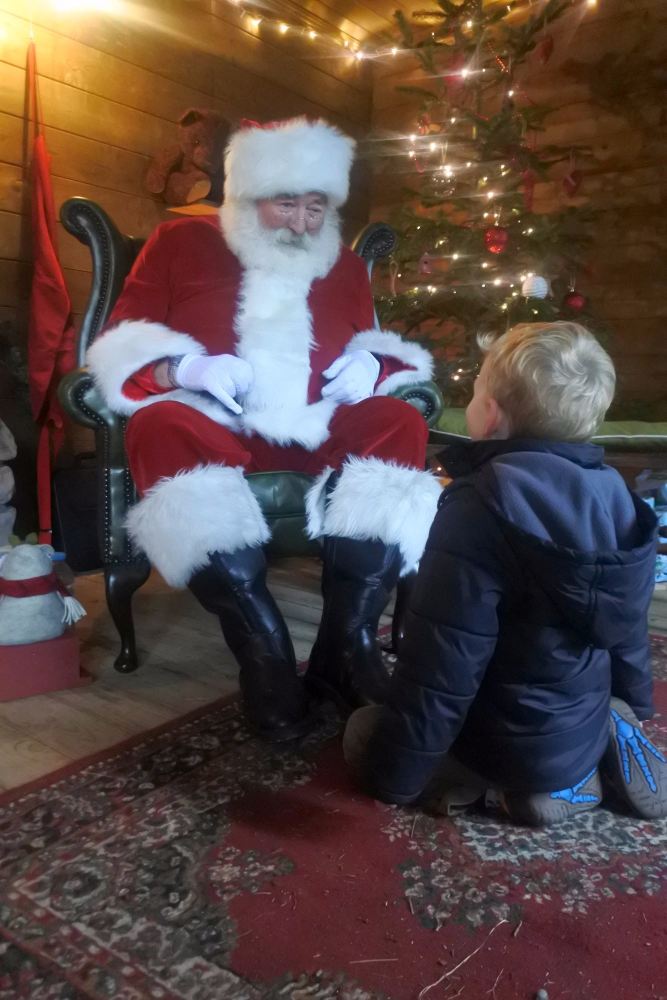 Looking around while we were in there you would have thought we were in Lapland. There was plenty of room and each corner of the cabin was full of Christmas with twinkly lights, a fireplace, logs and a Christmas tree. I'm not sure how long we were in there but I could of stayed for much longer. Obviously Father Christmas has lots of children to see though so after their chat Sam was asked to pose for a picture and the elf gave him a present before we were led out. Once we were back outside Sam was desperate to see what present he had so we took some shelter while he opened his gift which was a Sealife fishing game.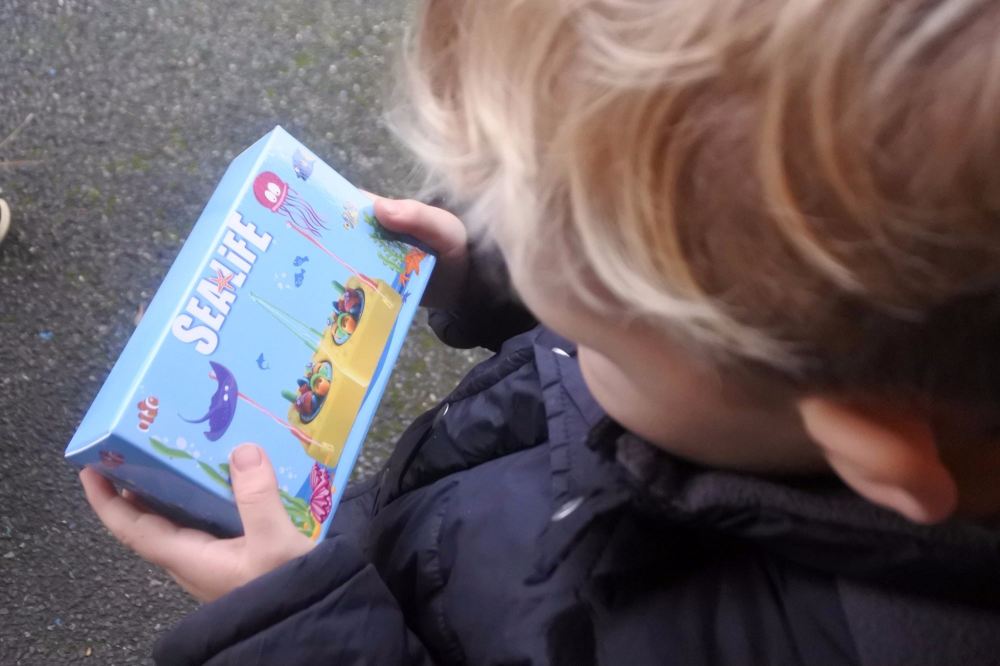 He wanted to play with it straight away so we went back to the main restaurant for another cuppa so Sam and Daddy could play his game while I went to enquire about photos. Luckily Sam's picture was really lovely so I had no problem in paying extra for a souvenir of our day. There's lots of photo choices but we opted for a snowflake decoration so it could go up on the tree year after year.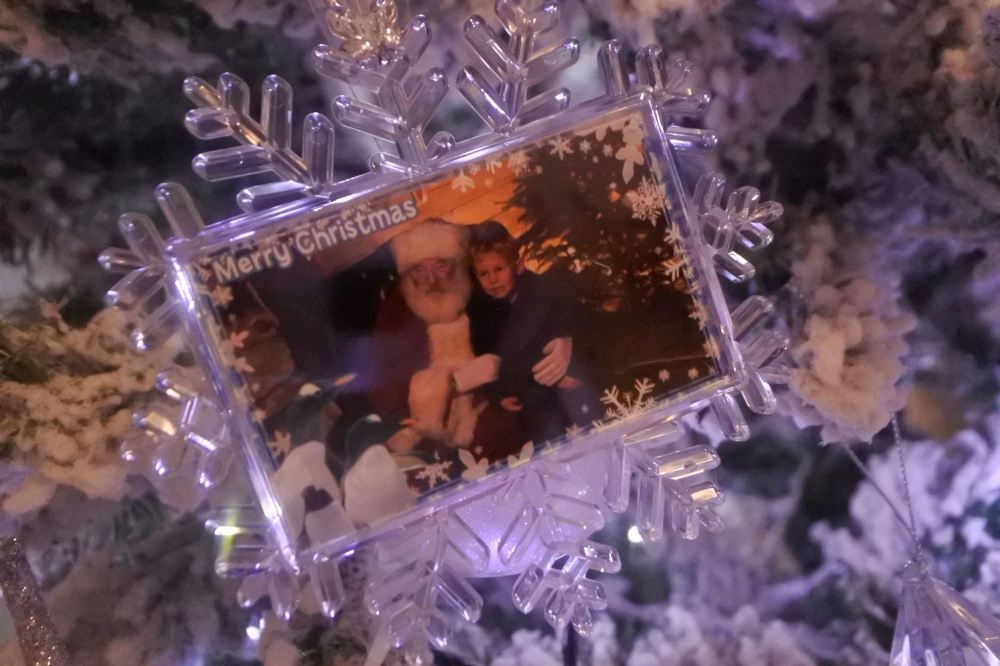 Good to know………

Adults may accompany children into the Christmas cabin at no extra cost.

Children under the age of 3 access the park for free but will still need a ticket to visit Father Christmas.

If you don't have an annual pass then you should consider booking tickets online for a discount.

Pre booking online to see Father Christmas is highly advisable. Please visit the Website for full details, prices and available times.

The Park is very child friendly with plenty of room for pushchairs plus baby change and milk warming facilities.

If I could recommend anything, it would be to book a slot later in the day when it's dark and the festive lights will twinkle brighter!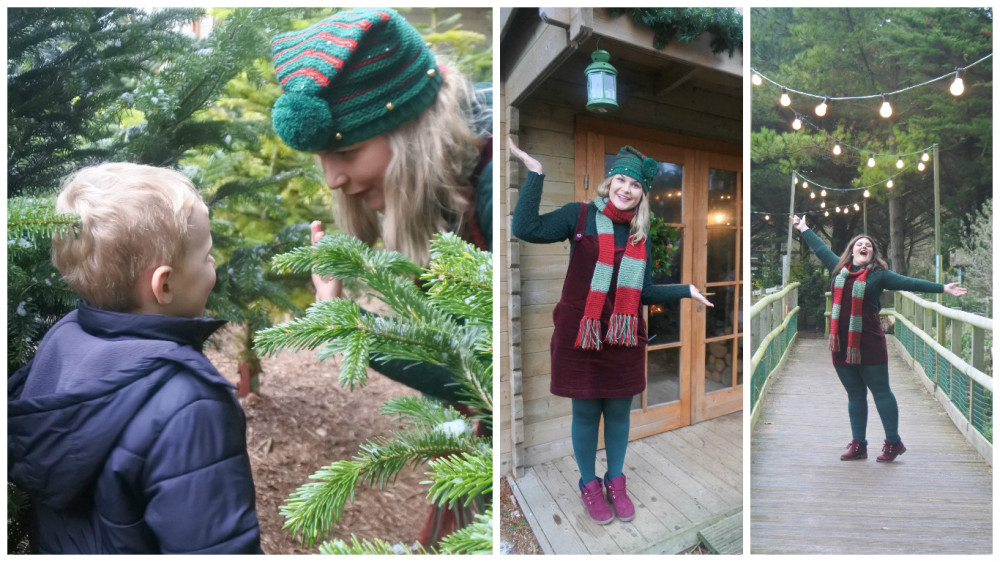 Thank you Sealife Adventure Park for a fantastically festive visit. Father Christmas and the lovely elves have clearly mastered the Christmas experience and Sam will certainly not forget tugging on the big mans beard!
Love
Dorsetmum
xxx