Weymouth Pavilion 'Jack and the Beanstalk' Panto Review
Posted on
The Weymouth Pavilion have nailed it again with this year's Panto and I must say it's the best I've EVER seen!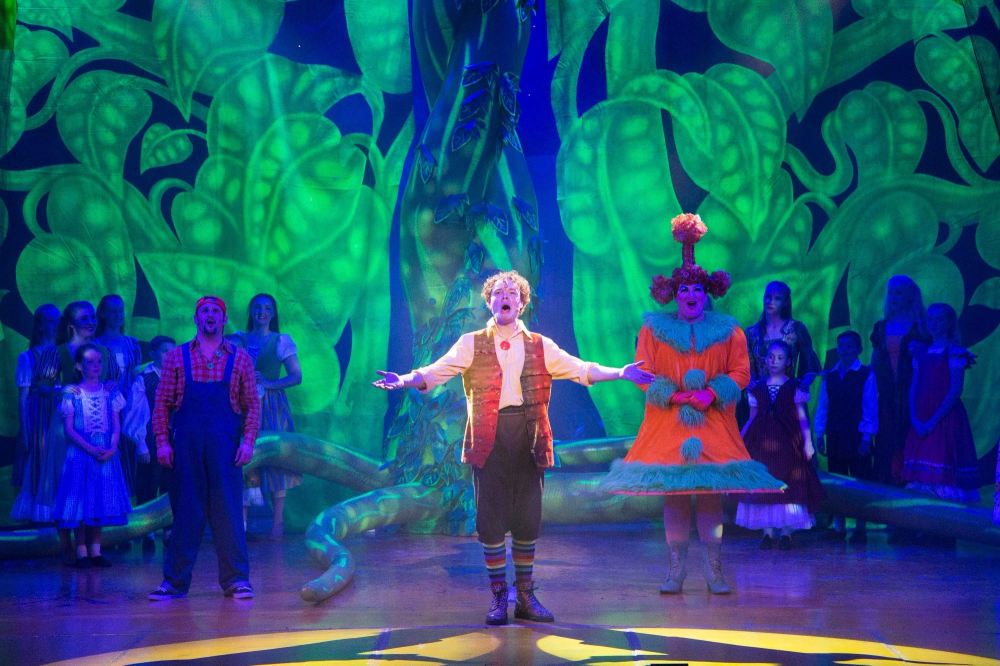 We went to see 'Jack and the Beanstalk' at the weekend and had 3 hours of non stop fun and giggles.

Before going in we had to play the game of getting Sam to have a snooze in the car so he wouldn't pass out during the show. When he woke up it was wet and windy so we opted to eat in the Pavilion Piano Bar before the show so we didn't have to traipse across town. It was actually quite handy, the car was parked, the food was great, the staff were lovely and we managed to purchase our snacks and drinks before it got too busy.

We've been to the Weymouth Pavilion a few times now and as yet I've not bumped into one grumpy member of staff and you can feel the excitement in the air when you're going into a family friendly show.

I was very pleased that my husband had finally asked if he could come with us. I'm not sure if he'd seen terrible Panto's as a child but he'd always thought they were a bit rubbish so when I looked over 10 minutes in to the show to see him almost doubled over with laughter I knew his opinion had now changed.
The cast had some familiar faces and lots of great little one's from local dance schools. Dame Trott is just brilliant, Lee Redwood not only stars in the show but he also writes and produces it. I'm not quite sure how he comes up with fresh material every time but he's a very talented man.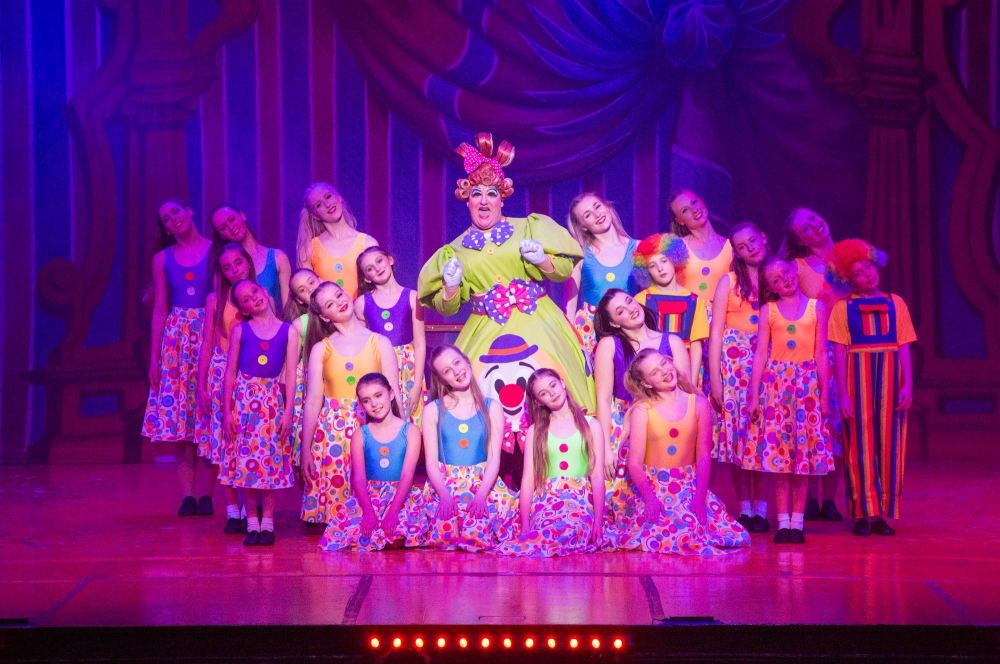 Then of course there's Gwenfryn West who played Simple Simon and I just LOVE him, he doesn't even need to speak and he makes me laugh. Some of the scenes with Dame Trott and Simple Simon are just hilarious, I had to have a giggle when Simon was called Muddle my mistake (his character from last year) and you could tell how many people in the audience were regulars like me as we were all laughing while Simon was asking Dame Trott who Muddle was?

I'm sure I'm not the only one that loves it when an actor gets the giggles and the scene where Jack and Jill are trying to sing a love song together just had each and every person in the theatre laughing their heads off. I don't want to ruin anything but the last prop to come out was the final straw and tears were rolling down my face!

The story of 'Jack and the Beanstalk' is an old favourite and I knew Sam was a little nervous about the giant being scary but I didn't expect the character who was his horrible servant called Fleshcreep. Now this is a compliment to the actor who played his part very well but to my boy it was a little 'too' well and at the point where he came into the audience it was just too close for him and he burst into tears. I was desperate for him to make a gag or tell a joke about poo and I just kept whispering to Sam that he was just playing and that he didn't really want to grind anyone's bones up to make his bread!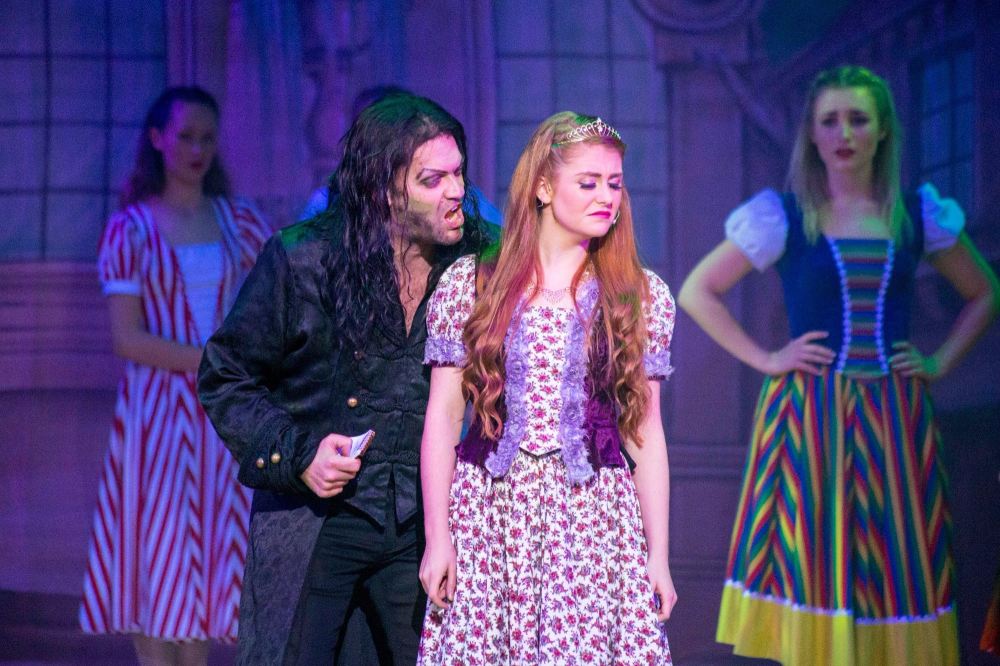 The show is full of amazing magic tricks and illusions (some which left me genuinely dumbfounded) plus huge props and amazing costumes, how many did Dame Trott have? I lost count! And as for the wigs, well I think they've got bigger too, next year scaffolding may be required to hold them up! The children definitely won't have time to get bored either as there's so much going on and of course plenty of audience participation.
Good to know……

At the end of our show there were some Birthday's announced so if you have a Birthday on the night then make sure to let them know.

On the 14th of December there will be a relaxed performance which is especially adapted to accommodate people on the autism spectrum, as well as those with communication difficulties and learning disabilities.

For full details, dates, times and ticket costs please visit the Weymouth Pavilion Website.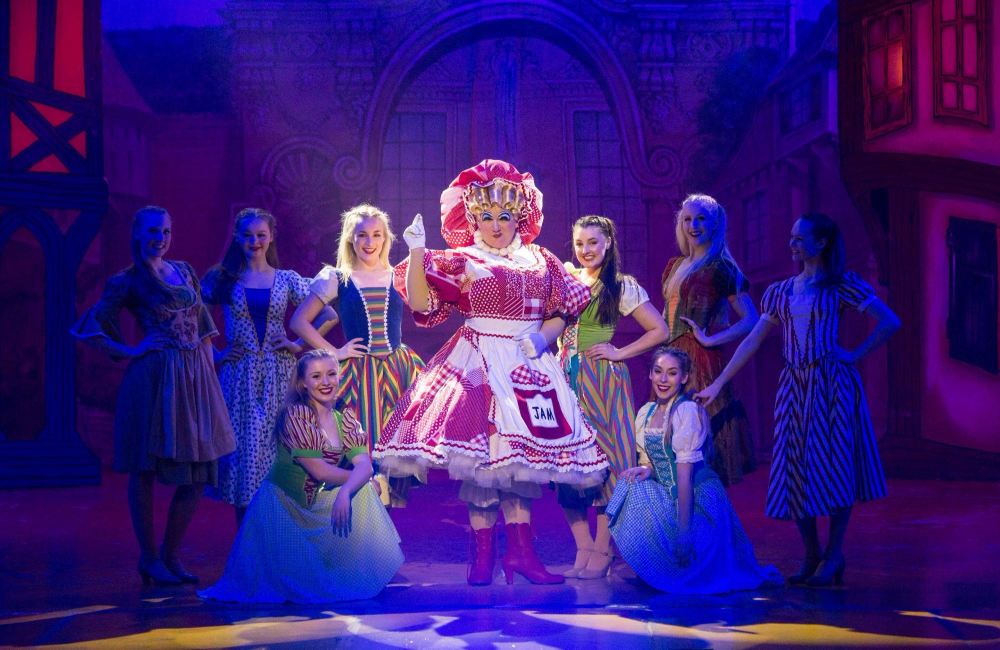 Thank you Weymouth Pavilion for yet another fantastic show, I honestly came out wanting to see it again because it was so brilliant!
Love
Dorsetmum
xxx