Our 'Sail with Santa' Cruise
Posted on
Did you know Father Christmas likes to have a cruise around Poole Harbour?

City Cruises offer a unique 'Sail with Santa' Christmas experience and we had a really lovely time on board the Solent Scene.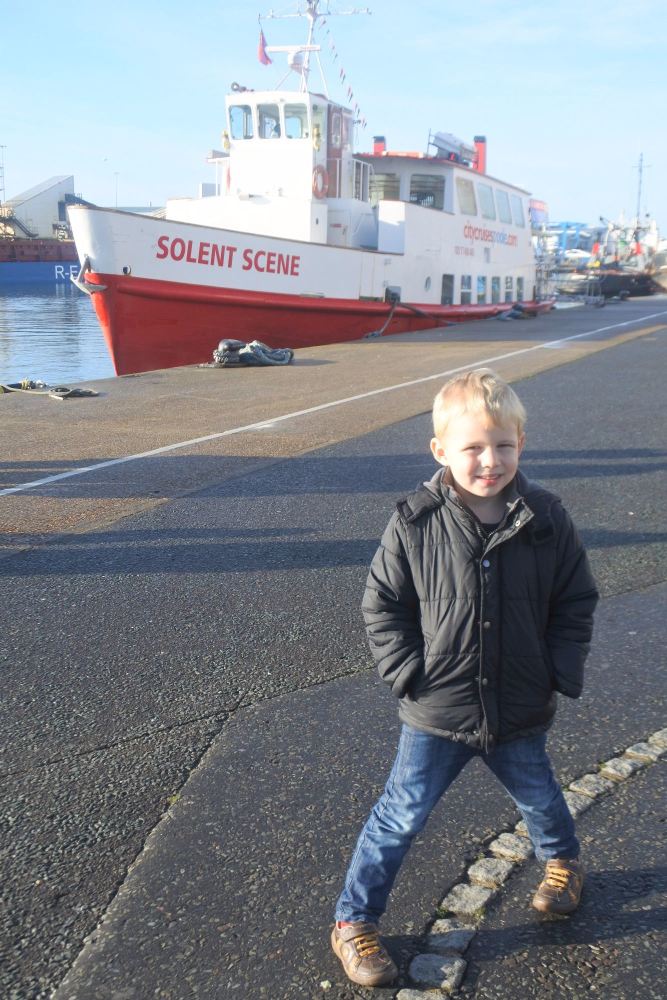 From the second you step on board the crew make you feel very welcome and Sam was desperate to explore straight away. On the lower deck you'll find the festive bar area where the grown ups can grab a mulled wine and mince pie (my breakfast) and the children can have a bottle of squash and biscuits. Not being a fan of mulled wine (especially at 11am) I asked if it was possible to have a coffee instead which was no problem.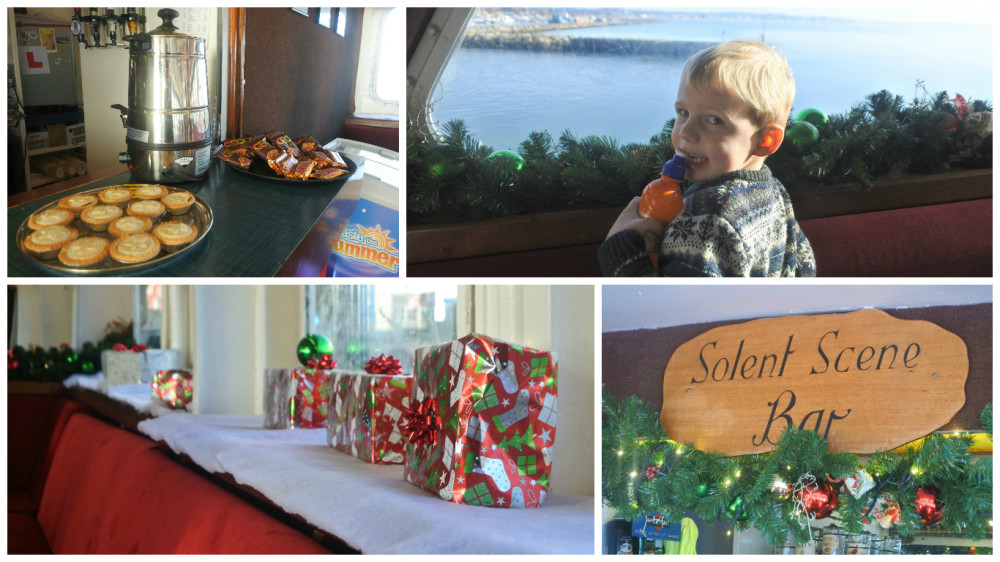 After we got our drinks we headed upstairs to find all the other children and the entertainer Dr Balloonman. He met us with a big smile and I was really grateful that he took the time to tell Sam that we had to be noisy so that Father Christmas could find the boat while we were out in the Harbour. Sam's not a fan of loud noises and gets quite anxious at times, which is funny because he's the noisiest kid I know!
In no time at all we were set free from the Quay and after a brief safety announcement the party began. We had lots of giggles, fun and dancing and Sam was even chosen to get up and help with blowing up some balloons which shot across the room to his amusement.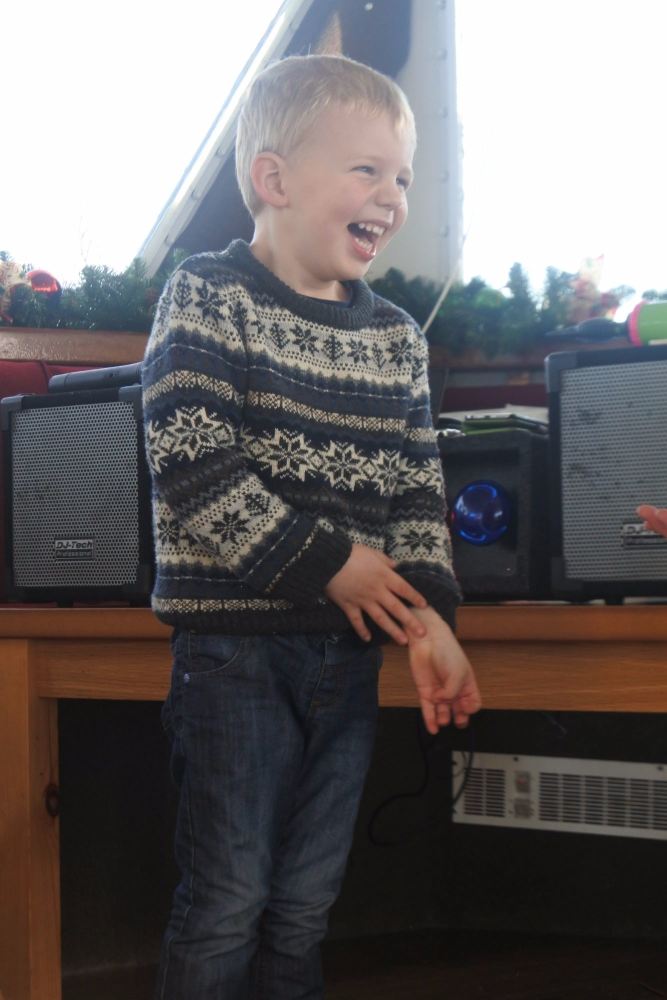 More dancing and trips up and down the stairs (that's the ants in his pants that can't keep still) and then everyone had to shout really loudly for Santa. I wish I'd had my camera out when there was a sudden tinkle of a bell on the back deck and all the kids spun around cheering when they saw the big man coming up the stairs.
Sam was closest so he was the first to meet him and it's really quite amazing how such a confident boy can go really quiet and shy but he managed to answer the questions with a smile on his face and said a big thank you when he was given a certificate of his trip and a present.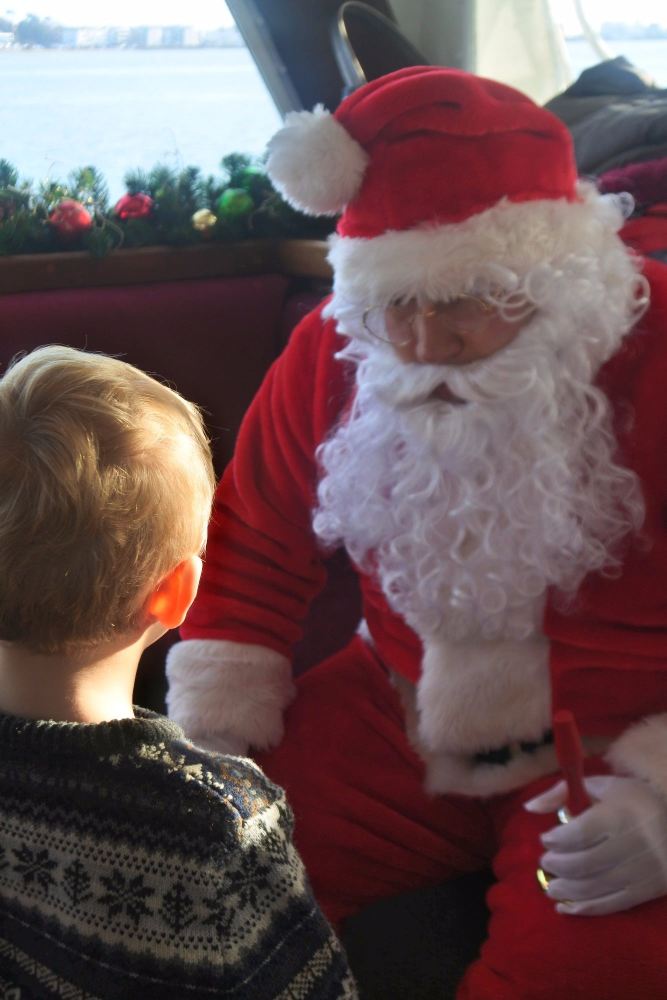 We then went downstairs to enjoy another drink and Sam opened his present to reveal he had an alarm clock! We did both have a giggle at the uniqueness of the gift but actually he loves it and I had to put a stop to him taking it to bed in case he fiddled with it and accidently set the alarm for 2am giving us all a heart attack in the middle of the night!

Before arriving back at the Quay we went upstairs again and found Dr Balloonman making balloons for the children and Sam LOVED the lightsabre he made!

Sadly Daddy and Lucy couldn't make the cruise at the last minute but actually it was really nice to have some quality time just with my boy, so much so that once we got off and waved goodbye we headed into the arcade and then set off to Wareham to see Santa in the Christmas parade.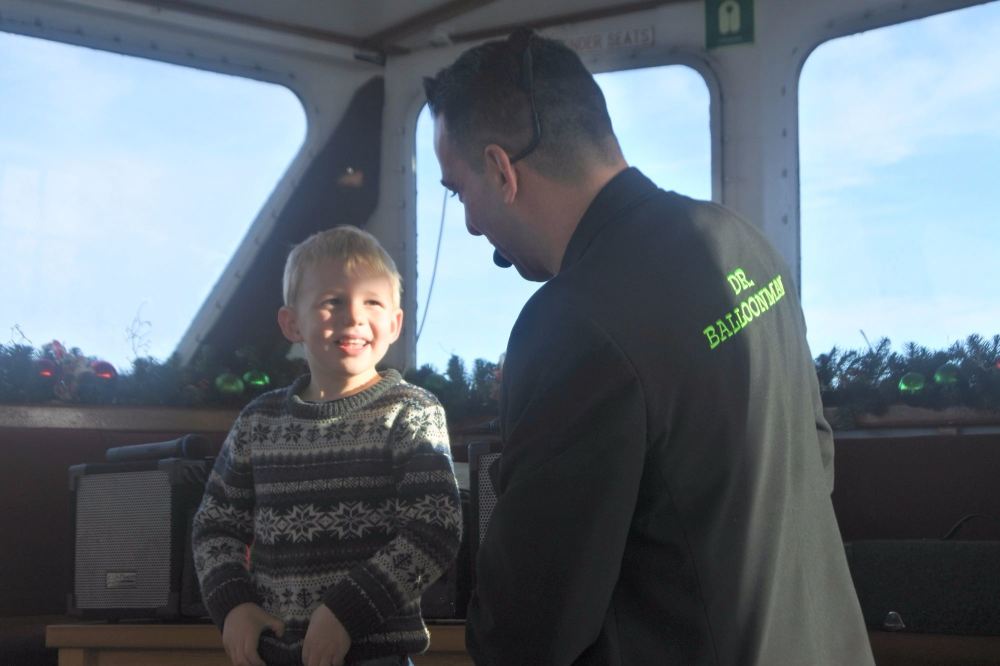 Good to know….

There is a toilet on board but there are no baby change facilities. The bar area was quiet though and when Lucy came on a summer cruise the staff didn't mind me changing her in the corner of the bar (luckily it didn't stink!)

The cruises last 1hr and 15 minutes so there's plenty of time to enjoy a drink and take in the lovely views.

The bar sells lots of hot and cold drinks and snacks if you're peckish.

The Cruises are running at 11am, 1pm and 3pm on selected days up until Christmas Eve and full details can be found on the Website.

Under 2's are Free.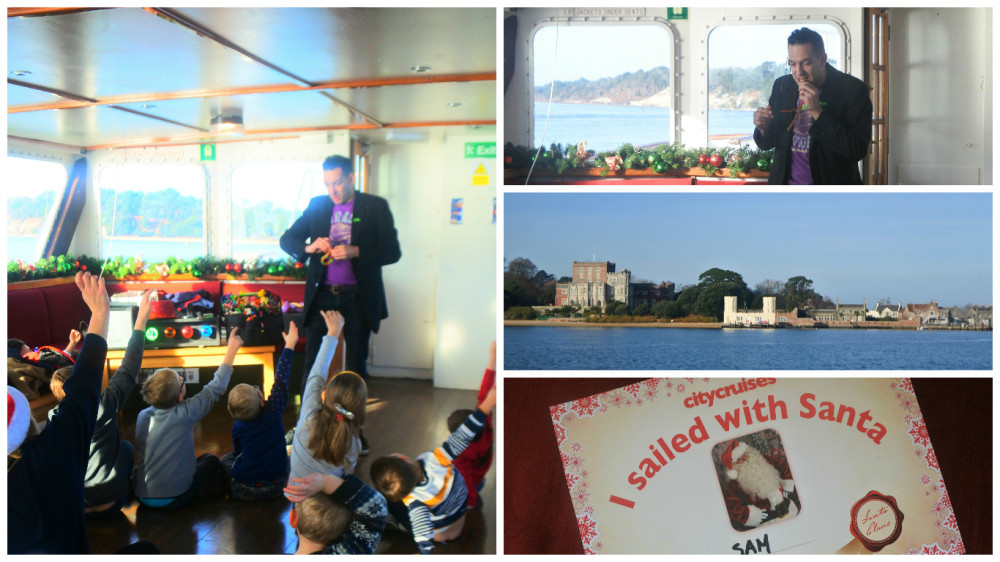 Thank you City Cruises for a fantastic 'Sail with Santa' trip, we both had a great time and wish the staff, crew, skipper and Santa a very Merry Christmas.

Love

Dorsetmum
xxx