Santa's Sunday Lunch at the Riviera Hotel in Bournemouth
Posted on
We've had a really cracking December and one of our highlights has to be Santa's Sunday Lunch at the Riviera Hotel in Bournemouth.

I knew beforehand that we were able to use the leisure facilities while we were there so I packed everything we'd need for a swim and as Daddy couldn't make it at the last minute we invited Nanny.

The hotel is very easy to find in Alum Chine and I was very pleased to discover we didn't have to pay for parking. From the minute we stepped in the door the staff were absolutely lovely and it wasn't long before we were seated in their beautifully festive Cunarder restaurant and Santa was there ready and waiting to greet us!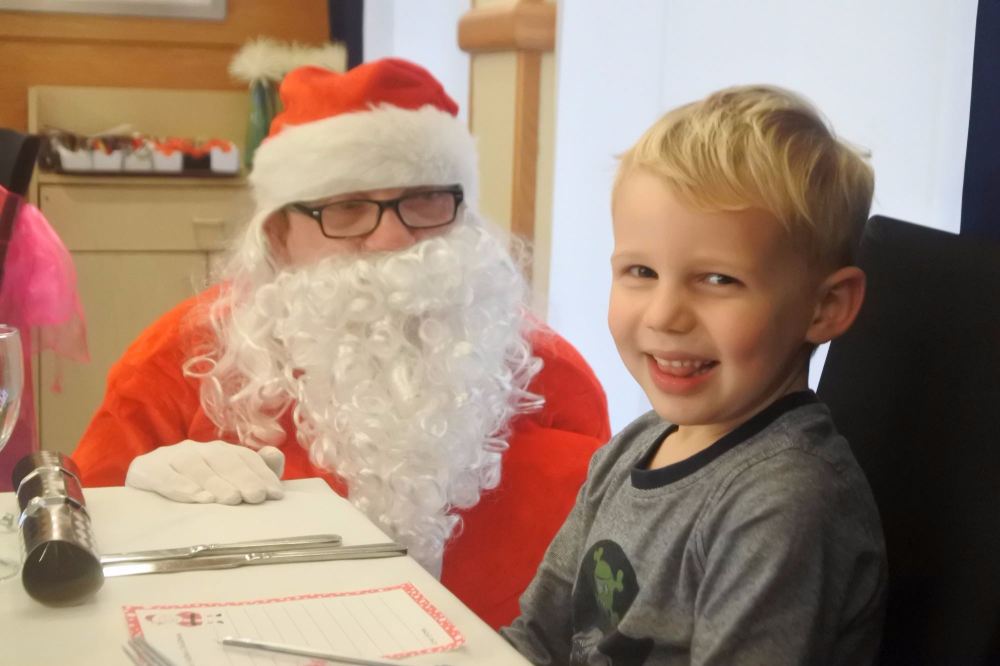 The atmosphere was truly Christmassy, the tables were set beautifully, we had crackers to pull and Sam even had a pen and Santa's list to write his requests on. The Menu was 3 courses and Sam had his own children's Menu to choose from too. Every course we had was utterly delicious and by the end of the meal I had serious concerns about going swimming in case I just sank to the bottom of the pool!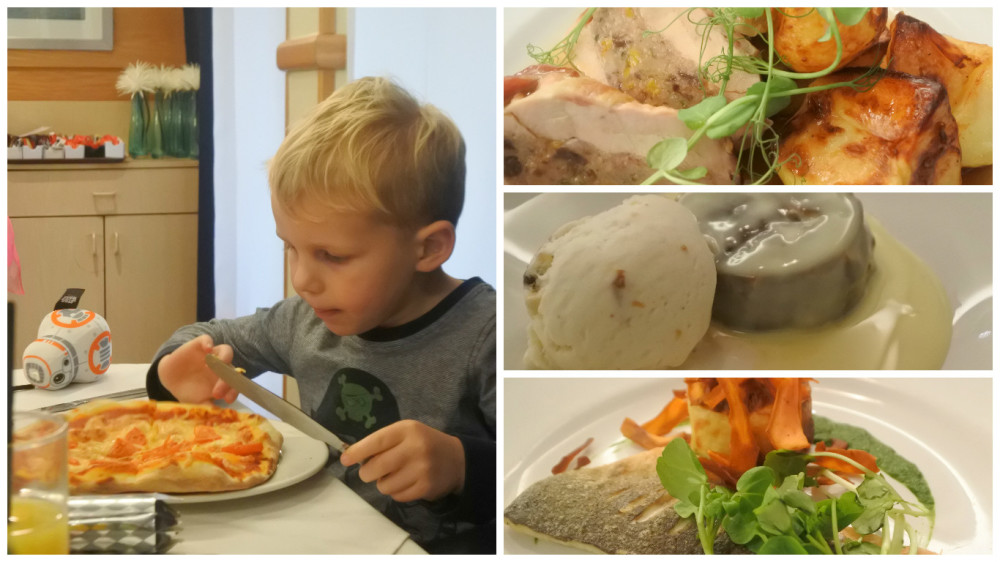 Throughout the meal Santa was there talking to the children and making jokes. Sam loves Star Wars so he was very impressed with the gift he was given and even Lucy had an unexpected bunny blanket which she adores.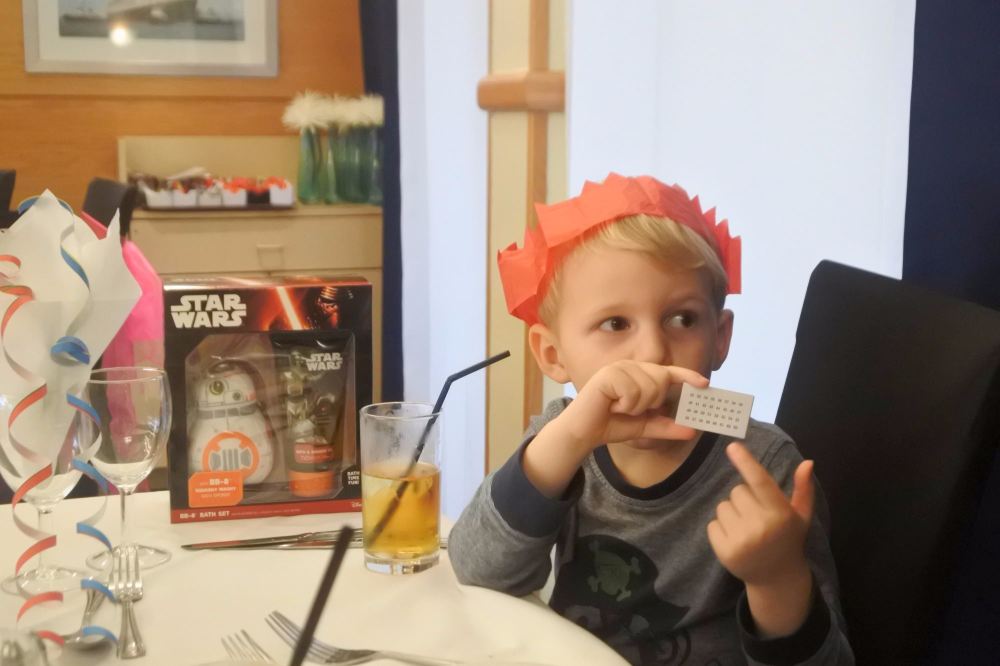 After spending a good hour and a half enjoying our meal we said our thanks and headed off to find the pool. The changing room was spotlessy clean and even though poor little Lucy was tired we headed off for a dip and spent another hour playing with the kids in the warm water. My highlight had to be the super bubbly hot Jacuzzi which Sam enjoyed jumping in and out of. Myself and my Mum took turns to hold Lucy but I could of honestly just lay in there for the whole day had I of been child free.

Before getting in the car we went to the bar for another drink and as Lucy slept Sam made some friends and they played happily in the games room while we sat back and relaxed for a while.
Good to know………..

The drinks are not overpriced like some hotels we've visited before. Tea and Coffee was included at the end of our meal and I only paid £5.30 for an apple juice, orange juice and appletiser, bargain!

Free use of the leisure facilities were included in the day. Towels were offered which I didn't expect and I'll remember this for next time. There are lockers in the changing room which you'll need a £1 coin for.

The toilets have baby change facilities.

The staff are more than happy to warm baby milk and baby food if you ask.
To keep up to date with future events at the hotel please visit the Website or Facebook page.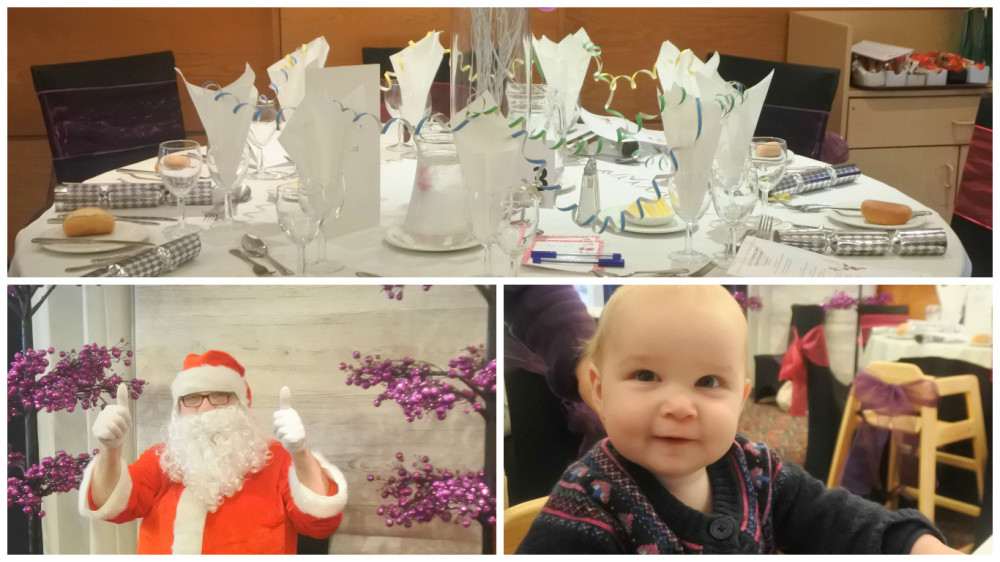 Well done to the staff and management at the Hotel Riviera, we had an extremely enjoyable afternoon with you. The staff couldn't of been more helpful, everyone had a smile on their face, Santa was very approachable and jolly, the food was delicious and your leisure facilities are amazing. I have made a note of your Valentines event and with any luck Nanny will be able to stay over so that my husband and I can dine with you for the evening.