No Bake Twix Cheesecake Recipe
Posted on
I've made quite a few cheesecakes over the years but I have to wait for a big family occasion because I can't have a huge cheesecake sitting in the fridge in case I attempt to eat it all!
Everyone has a preference on their perfect cheesecake. Some like it dense and cheesy and some like it baked but I like mine light and fluffy without gelatine.
Ingredients:
250g Digestive Biscuits
80g Melted Butter
500g Mascarpone Cheese
150g Icing Sugar
250ml Fresh Double Cream
Carnation Caramel Can
4 – 6 Twix Fingers
50g Chocolate for melting
Method:
First you need to grease the bottom and a little of the side of your springform tin so the base doesn't stick. I used a deep 9 inch round but obviously you can use smaller and just reduce the ingredients slightly.
Then you need to bash up those biscuits or pop them in a food processor to turn them into fine crumbs. Melt the butter and add it to the biscuits, mix well and press firmly into the prepared tin and then pop it in the fridge while you're doing the rest.
Whisk up the double cream but don't allow it to go really thick (like I've done before), just make sure it has a nice bit of air in it and it's increased in volume.
Then you need to beat the cream cheese and add the sieved icing sugar. Mix until it's a bit lighter and then gently fold in the cream.
To make it more 'Twixy' I bought a can of Carnation caramel and poured that onto the base before gently spreading the cream cheese mix over the top.

Put it in the fridge overnight and leave the decorating until the last minute. I chopped up about 6 mini twix's and dotted them around the top and then I melted the chocolate in the microwave in 20 second bursts, put it on a piping bag and made a criss cross pattern on top.
Then for a final touch, (just to annoy my husband really) I sprinkled edible glitter on top and 'et viola' sheer cheesecake heaven!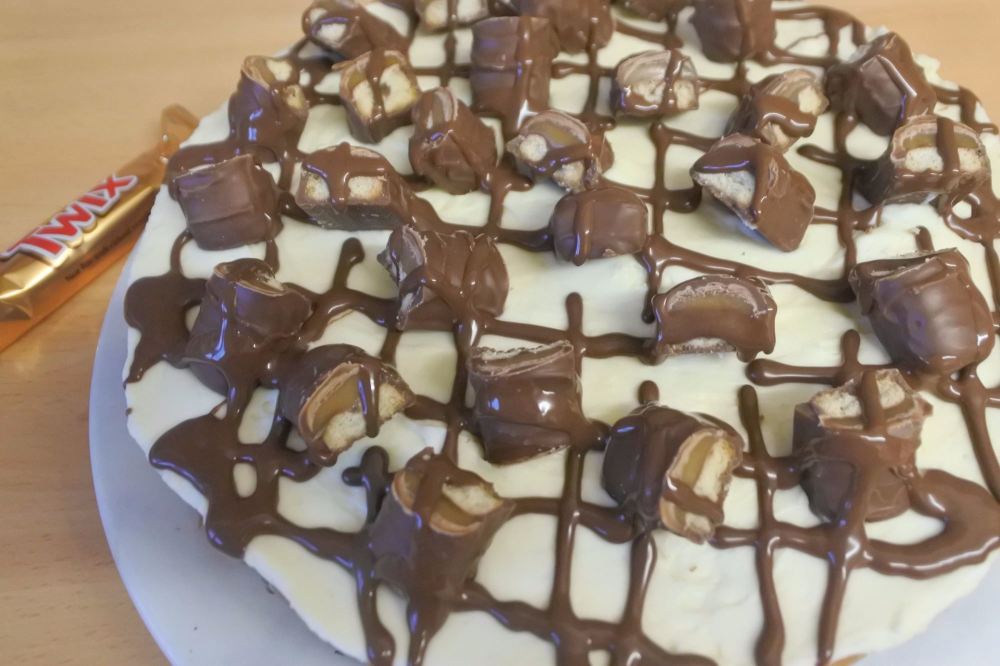 Now that I've messed around with several recipes and tweaked the ingredients to how I like them I'll use this as a base to try other variations in the future. I'm thinking options could be Forerro Rocher with a layer of Nutella, or Baileys with curled chocolate on top, Kit Kat, Caramac, Milky Bar, Mars or even an Eton Mess with chunks of meringue and fresh strawberries on top!
What would be your favourite topping?
If you like chocolate and black cherries then how about trying our Black Forest Cheesecake!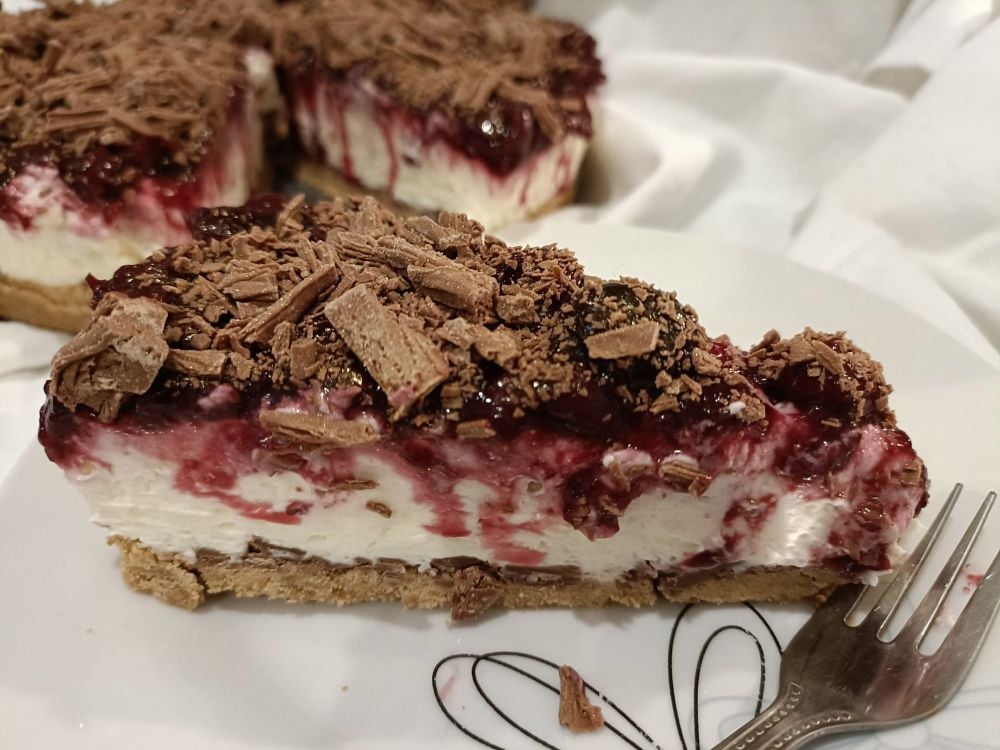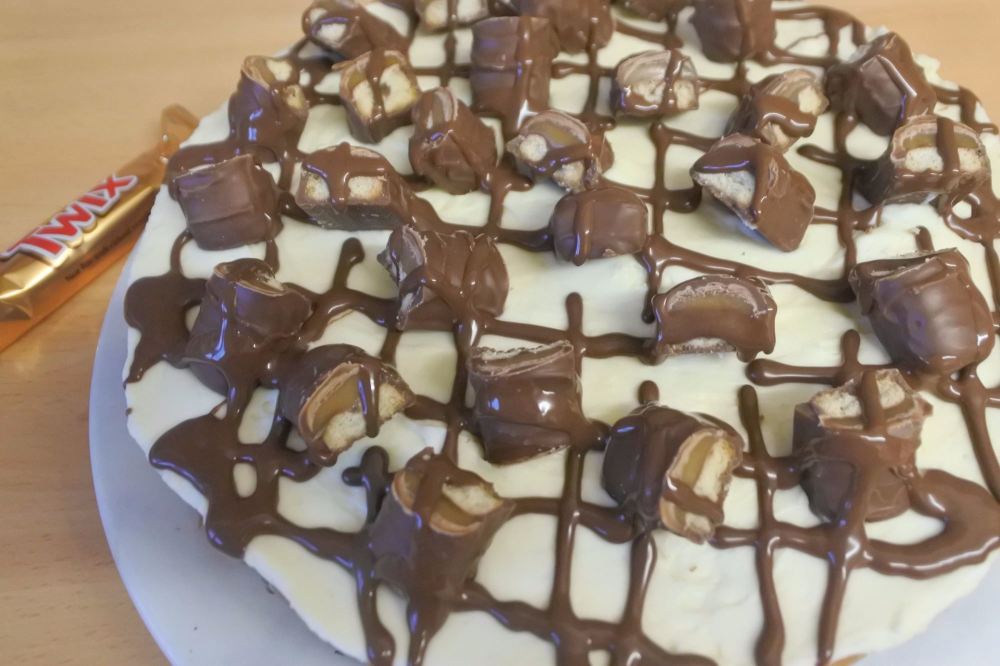 Dorsetmums Disclimer – I will not be held responsible if you get distracted by one of the kids or Facebook and burn the butter or over mix the cream. xxx