Chocolate Buffet Launch at the Cottonwood Boutique Hotel
Posted on
Who loves chocolate? Or should I say who doesn't?

This week I was fortunate enough to attend the launch of the UK's very first Chocolate Buffet at the Cottonwood Boutique Hotel in Bournemouth.

Anyone that knows me well will understand that I was clearly excited about doing this review and I had to keep telling myself beforehand that I must NOT drool over the table!

The Cottonwood Boutique Hotel is the perfect venue with a classy romantic feel and the staff were wonderfully friendly and welcoming, even helping me up and down the stairs with my pushchair.

Chocolatier Gerry Wilton is the creator and he clearly showed his expertise and passion in the wonderful array of chocolate delights that were on show. When I walked in the room the wonderful aroma hit me from the chocolate fountain and all my senses were immediately on high alert.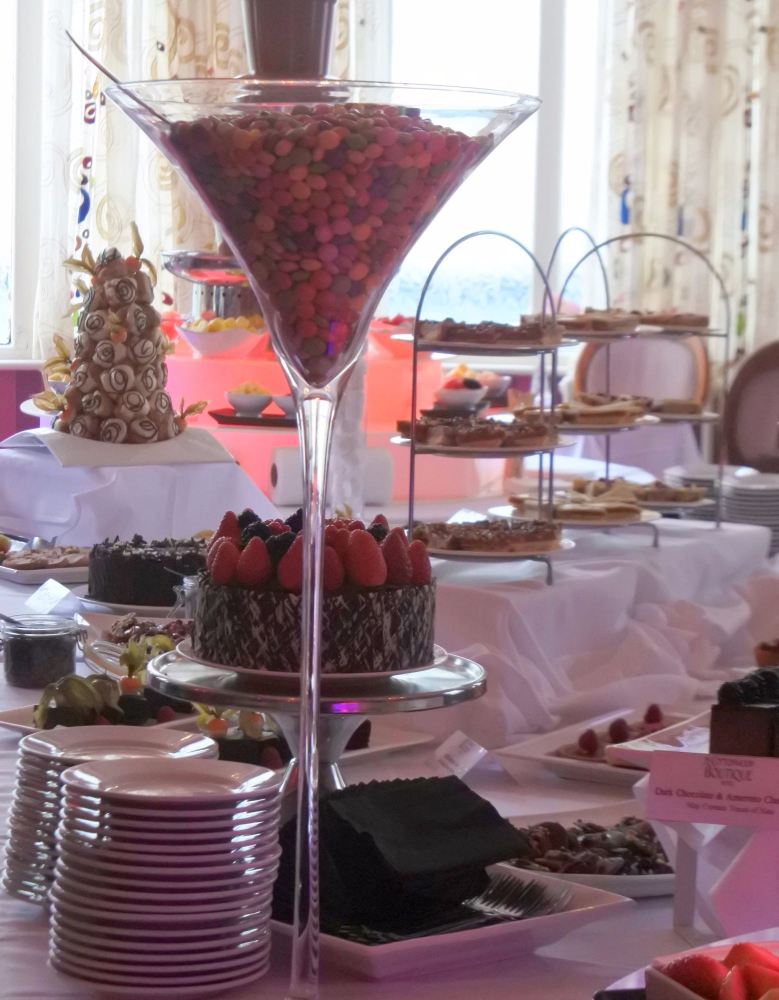 After a short presentation we were invited to try the 'eat as much as you can enjoy' buffet and I paced up and down with my camera reading each and every card to see where I should start. Luckily I had my Mum with me so we shared a little selection so we didn't get too full up.

There was dark, milk and white chocolate cakes, profiteroles, mousses, tarts, biscuits, brownies, tiffin, caramel shortcake, cheesecake, plus 2 chocolate fountains with fruit and marshmallows and even a chef cooking pancakes and waffles!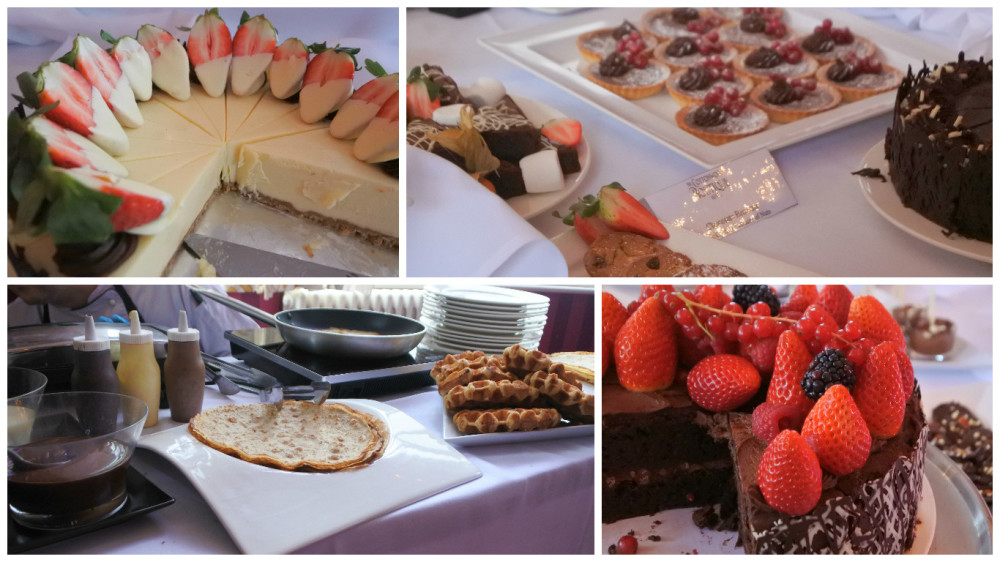 Between myself and my Mum we tried the salted caramel and nut slice, chocolate brownie, white chocolate caramel shortcake, dark chocolate & amarreto cheesecake, a chocolate tart and each and every one was simply divine. Little Lucy even had a little pink chocolate on her strawberry!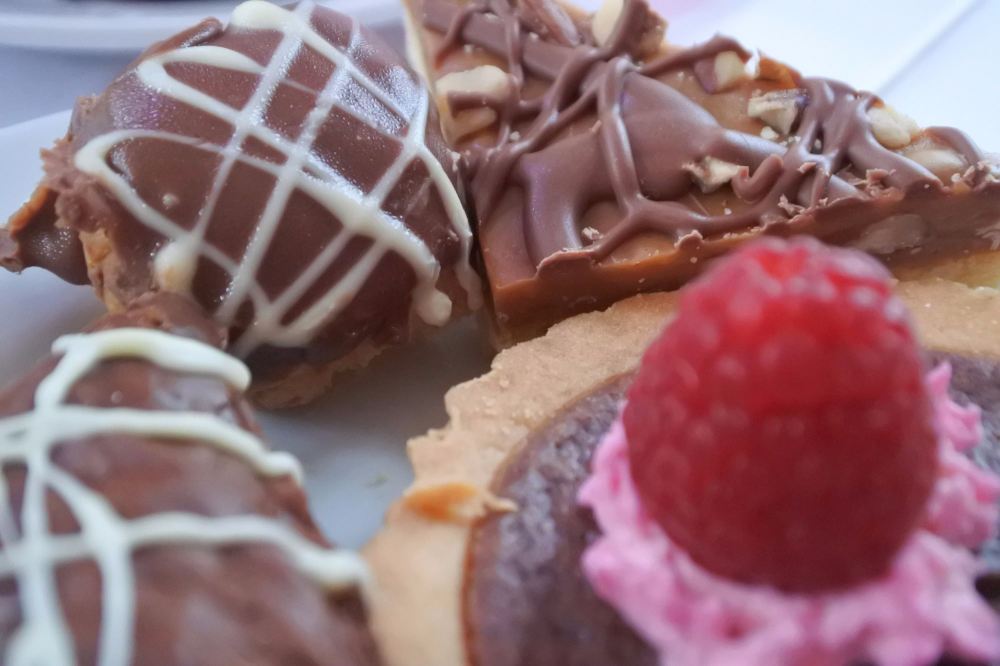 The 'eat as much as you can enjoy' buffet is clearly going to be a hit! You'll note the slightly different phrasing which they've used which politely means, it's not a challenge, enjoy the delights that are on offer but don't make yourself sick trying each and every one, after all, chocolate is an indulgence and should be savoured.
I was very good (considering I really wanted to face plant that choux tower) and really enjoyed just trying a few different things. I will most definitely be going back with friends so I can sit and enjoy some more without having to worry about the school run.

Drinks will be available to purchase on the day and there's even a range of alcoholic chocolate cocktails and children's cocktails on offer. Again, I'll be trying one of these when I go back (the boozy one, not the kids)!

The Chocolate Buffet starts on the 12th of February with 2 sittings and the following planned dates are the 12th of March and the 16th of April.

For more information or to book your place, call 01202 405010 or visit the Website. Prices are £19.95 for Adults and £9.95 for Children under the age of 10. If you're thinking of going then you're going to have to book quick as this event is going to be VERY popular!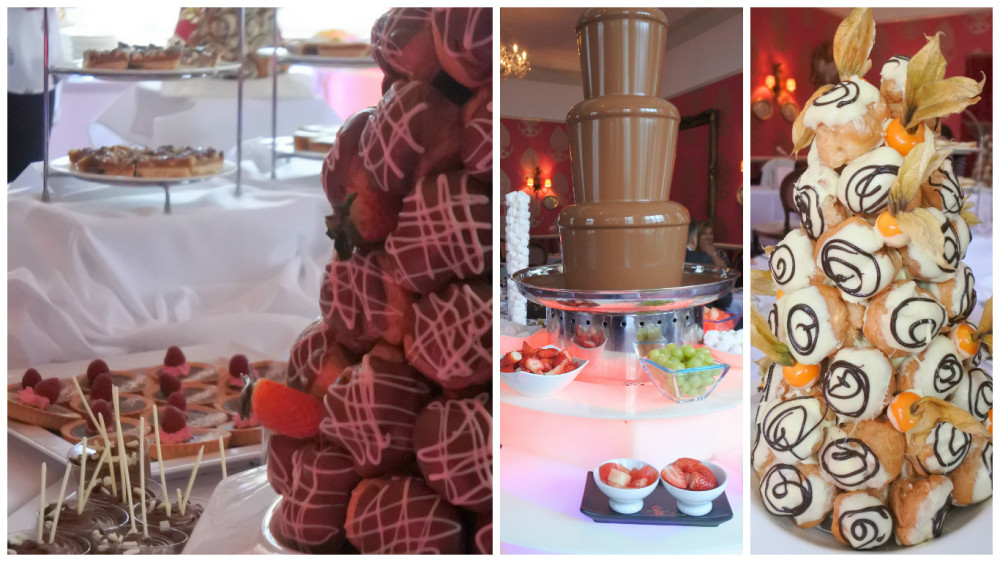 Well done Gerry and the team at the Cottonwood Boutique Hotel, you've created a wonderful event for all of us chocoholics and I have no doubt you will sell out each and every time. Thanks again for having me, I'll see you again soon.

Love
Dorsetmum, Baby and Nanny
xxx