Weddings at Merley House
Posted on
Just before Christmas I attended a wedding at Merley House in Wimborne to record the day and I was absolutely stunned at how beautiful this venue is. Merley House is a very elegant 18th Century Georgian House which sits in wonderful grounds perfect for daytime and evening photo opportunities. Each room has a very grand feel with high ceilings and ornate decorations, there's even a long twisting staircase again perfect for capturing that special moment. The bride and groom had a red carpet leading up to the main front door and I could tell right away that the wedding party looked like good fun.

I had no idea the groom and his fellow groomsmen would be rocking up in Chitty Chitty Bang Bang and as I was driving to the house I heard the music so I flew my car into the first available parking space and ran to get some snaps.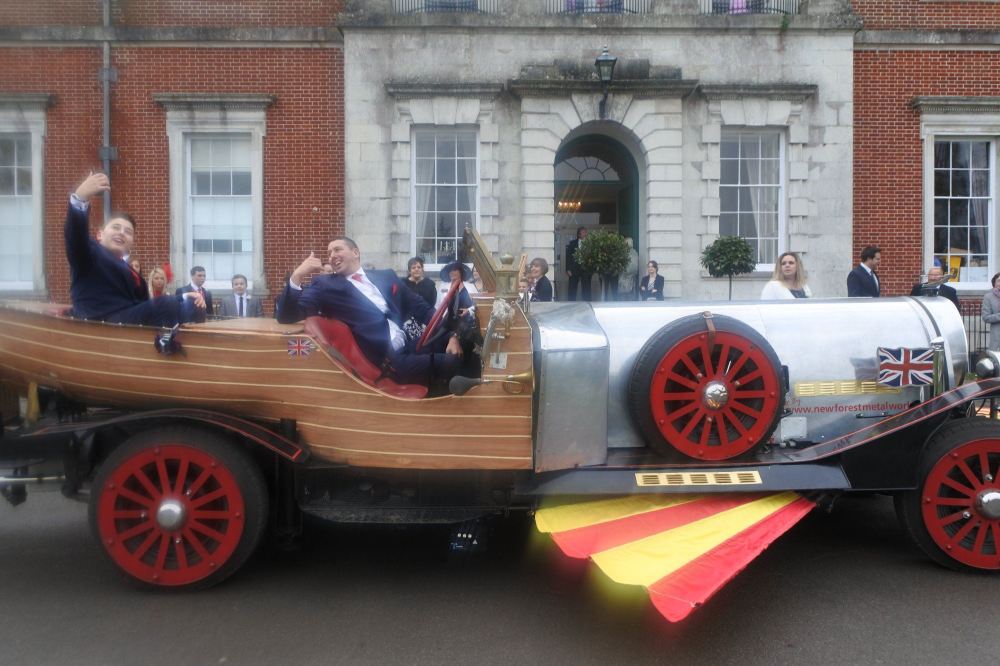 As it was nearly Christmas the entrance had a huge tree with sparkling decorations on and everything was all set up and ready for the wedding ceremony. I was allowed to have a sneaky peek before the guests came in and the sun was shining bright through the big windows which gave the room a very warm and welcoming glow.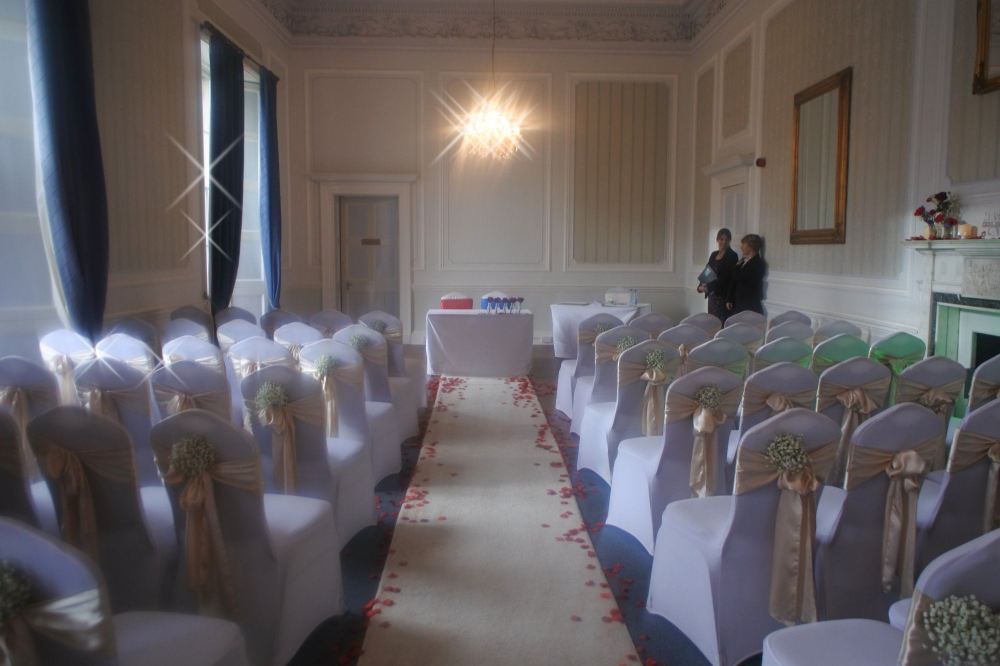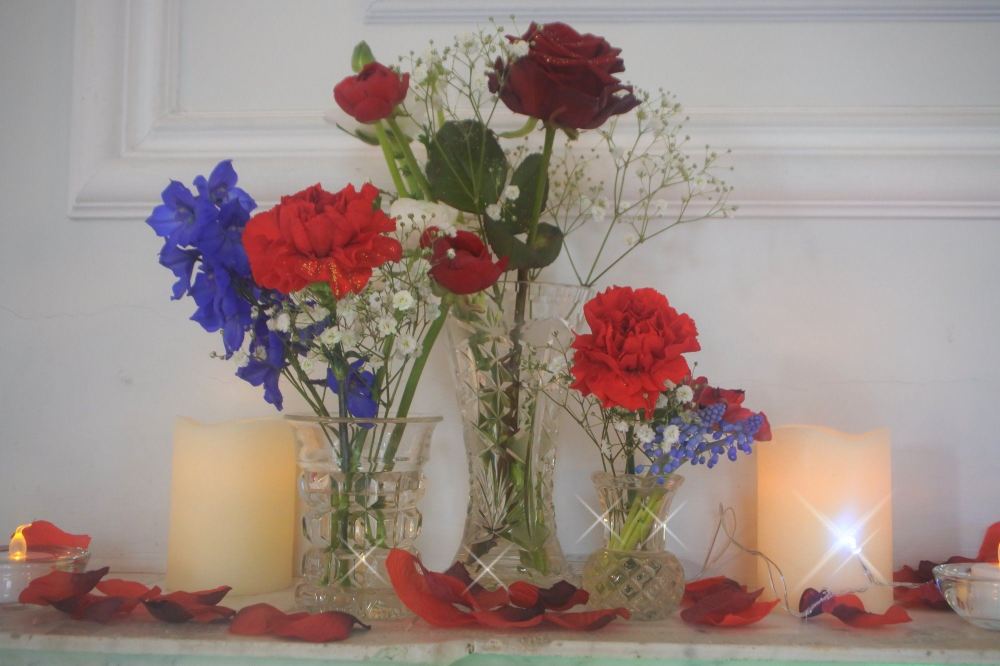 Once all of the guests were seated I was fortunate enough to catch the bride Karla and her gorgeous entourage coming down the stairs and managed to have a quick chat with her. Now I know I hadn't met her before but couldn't stop myself saying how utterly gorgeous she looked and she did! Her dress was amazing and she was beaming from ear to ear. Karla's bridesmaids all wore long red dresses which certainly complimented her big white sparkly dress and the little one's looked utterly adorable.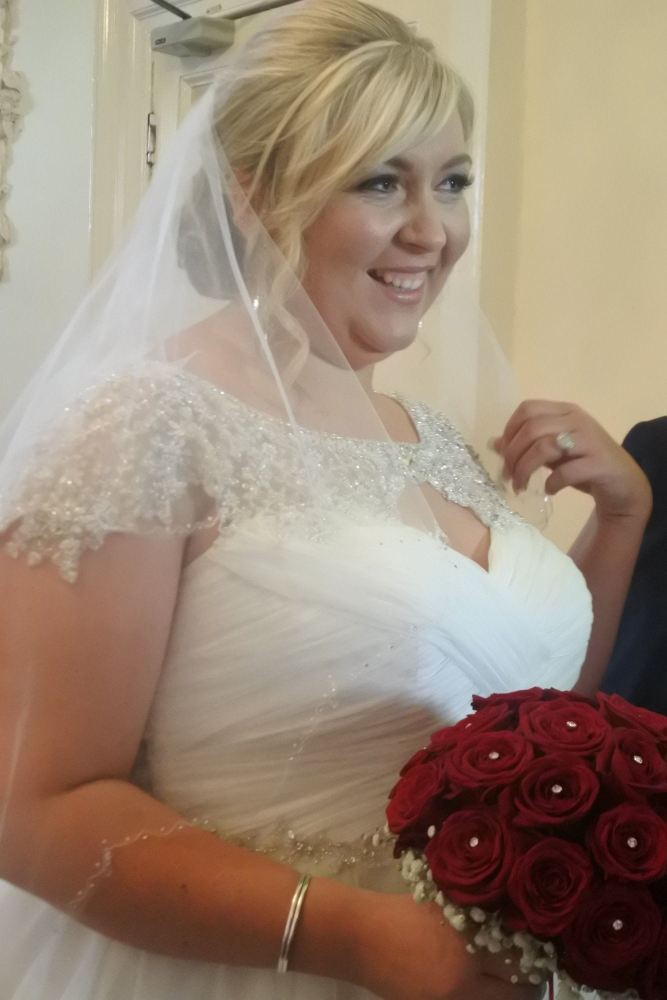 The ceremony room can seat up to 100 guests so it's big enough for all the family and friends but not too big that you lose the intimacy. Each chair had white seat covers with flowers tucked in big beautiful bows running up the isle to where the registrar stood and there was little jars of colourful flowers and candles by the fireplace. The huge windows beamed the sunlight though and when Karla came in all eyes were definitely on her.

After the bride and groom said "I do" a relative was invited up to sing a song which started beautifully but ended with everyone in stiches, not in a bad way but in a completed unexpected way as she started rapping and everyone was cheering her on.

From here the wedding guests were invited to enjoy canapes and reception drinks while the photographer used the house as his backdrop for family pictures.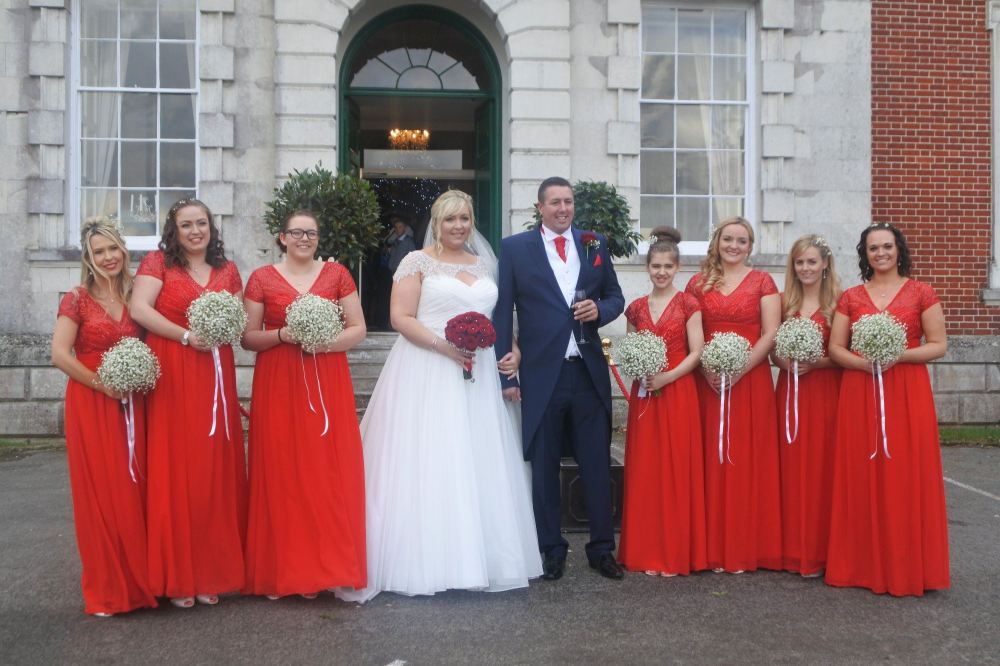 While photo's were being taken I had a chance to chat to a few guests and admire the wonderful cake and decorations.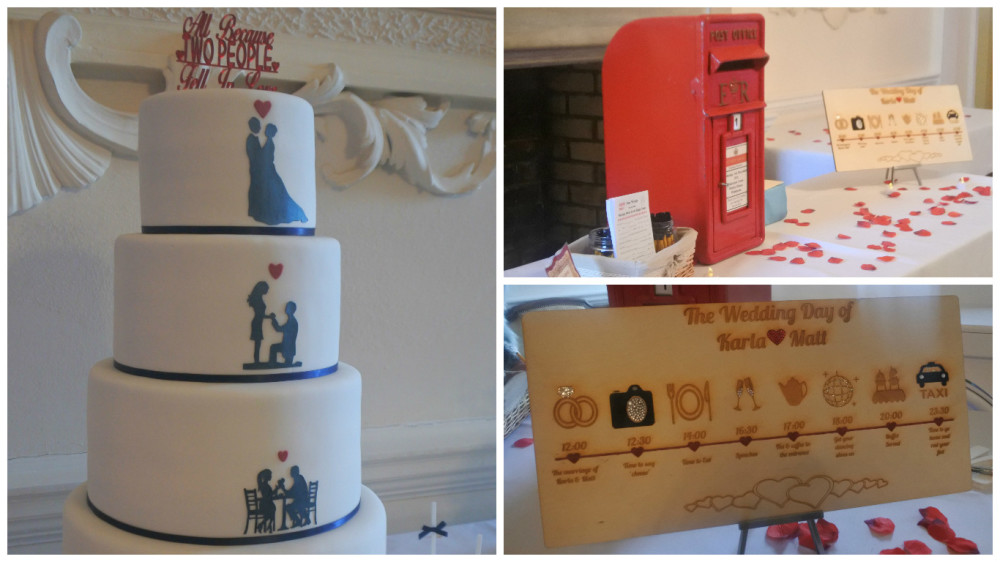 During this time the Merley House team set to work transforming the ceremony room and when they finished it looked incredible. Karla and the Merley team definitely have an eye for detail and the table centre pieces were set on silver trays with vintage cups and saucers, red, white and blue flowers and romantic candles. The bride and groom were seated near the fireplace so they could be the centre of attention and look towards all of the guests and the grounds which could be seen through the windows. Before you stepped in the main room there was a smaller room where the older children were seated and they loved it! They all had a box of surprises to open and play with and I think they quite enjoyed having their own space.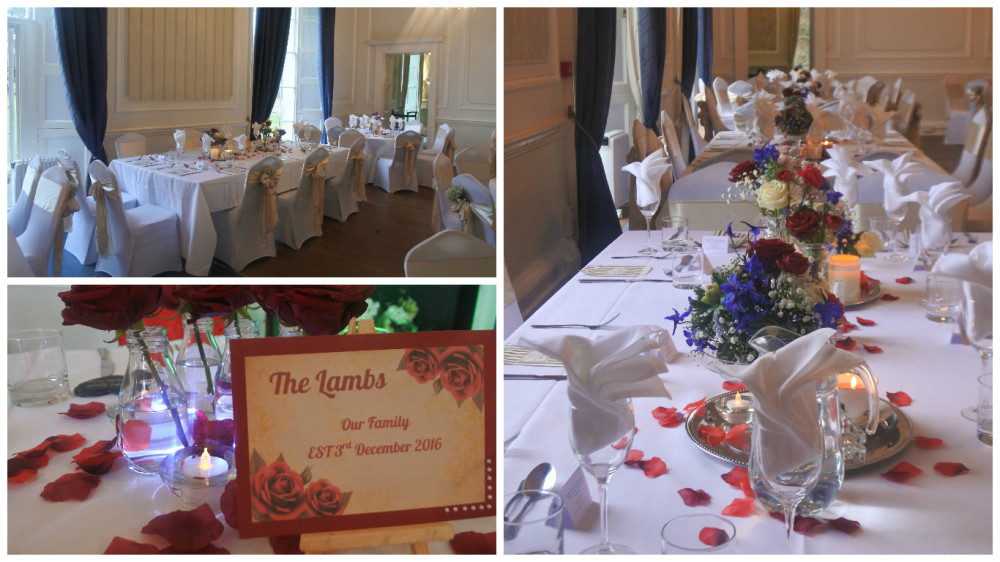 Once everyone was seated and the drinks were poured the staff started to serve the food. The bride and groom chose the food for the day which was roast chicken with sage & onion stuffing with a lemon & thyme gravy, roast rib of beef with red wine gravy and a vegetarian option which was goats cheese caramelised onion bundle and Mediterranean salsa. For dessert they had the choice of a Merley mess or apple & blackberry crumble served with vanilla custard and I can confirm the crumble was THE best I'd ever had with huge big chunks of delicious apple and a sweet biscuit crumble. Seeing and tasting some of the food was a real treat and it was nice to see all the food wasn't tiny tasteless portions which would have everyone hungry an hour after.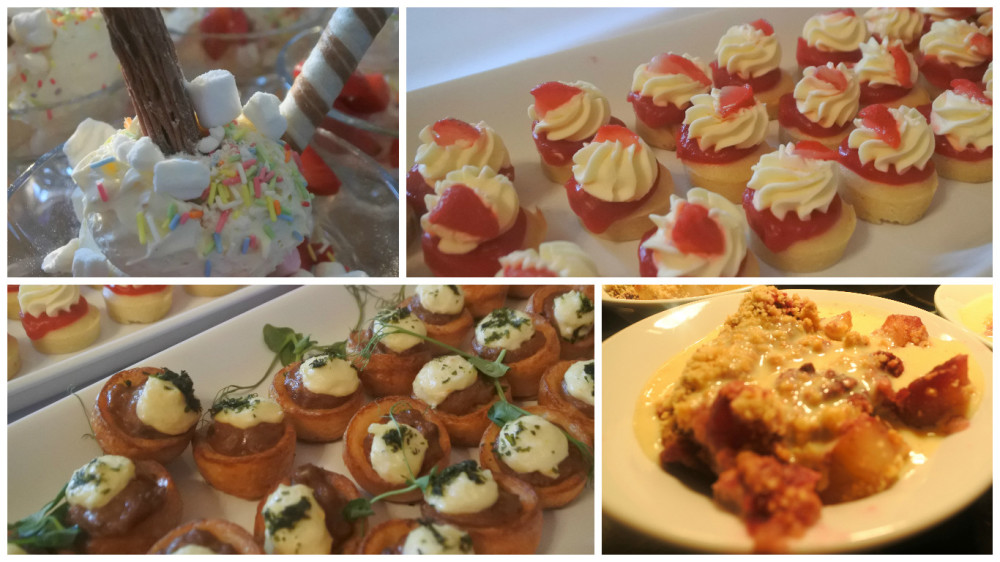 After the wedding breakfast everyone sat back to enjoy the hilarious and very touching wedding speeches and after a game or 2 they were invited to relax and enjoy the venue while the main room was again rearranged ready for an evening of music and dancing. During this time I managed to get a few pictures of the wedding party enjoying themselves (and of course the fabulous sweet buffet which had mysteriously appeared) and it was at this point that I wished them a wonderful evening and happy life together.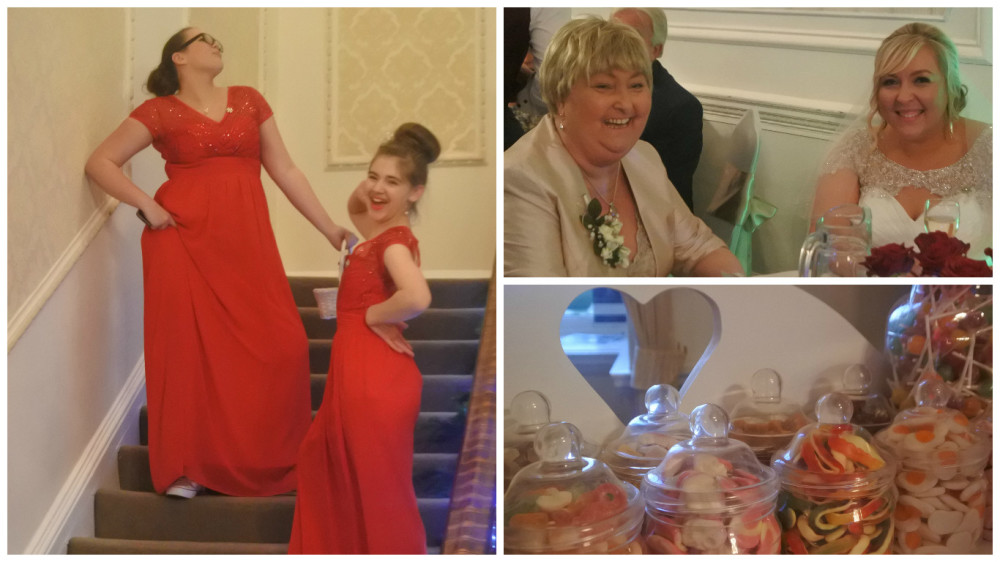 I must say, the team at Merley House were incredibly friendly and welcoming, nothing was too much trouble and they were on hand all day to make sure everything ran smoothly and always with a smile on their face.
Good to know……

Merley House is licensed for Marriages and Civil Partnerships.

There is a fully equipped bar, toilets and plenty of parking.

The excellent florist on the day was VaVa Bloom.

You will have a wedding planner from day 1 who will be able to advise you on food, flowers, entertainers and other wedding services. Merley House have a team of fantastic chef's with a great choice of traditional lunch and evening menu's. If however you would like something a little more different then you could consider a hog roast, BBQ, wood fired pizza's or even fish and chips.

Wedding prices at Merley House start from £1890 depending on the day of the week and time of the year. Please visit the Website for more information or call 01202 885024.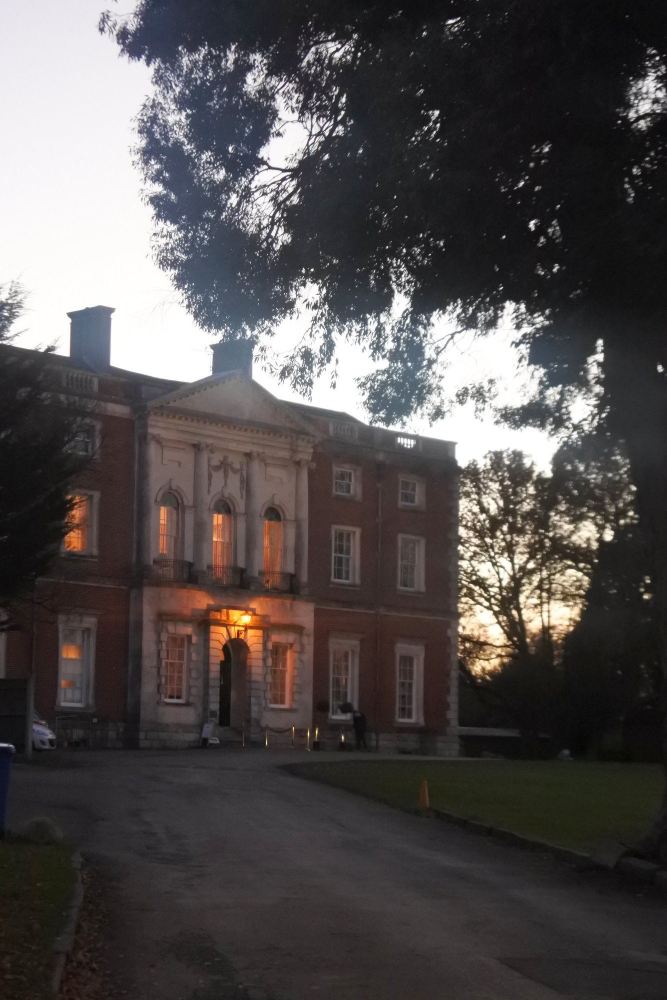 Thank you to the bride and groom Karla and Matthew for allowing me to be a part of your day. There's no question that there was a lot of love in Merley House that day, all of the guests I talked to were very happy and I wish you both a long and healthy life together.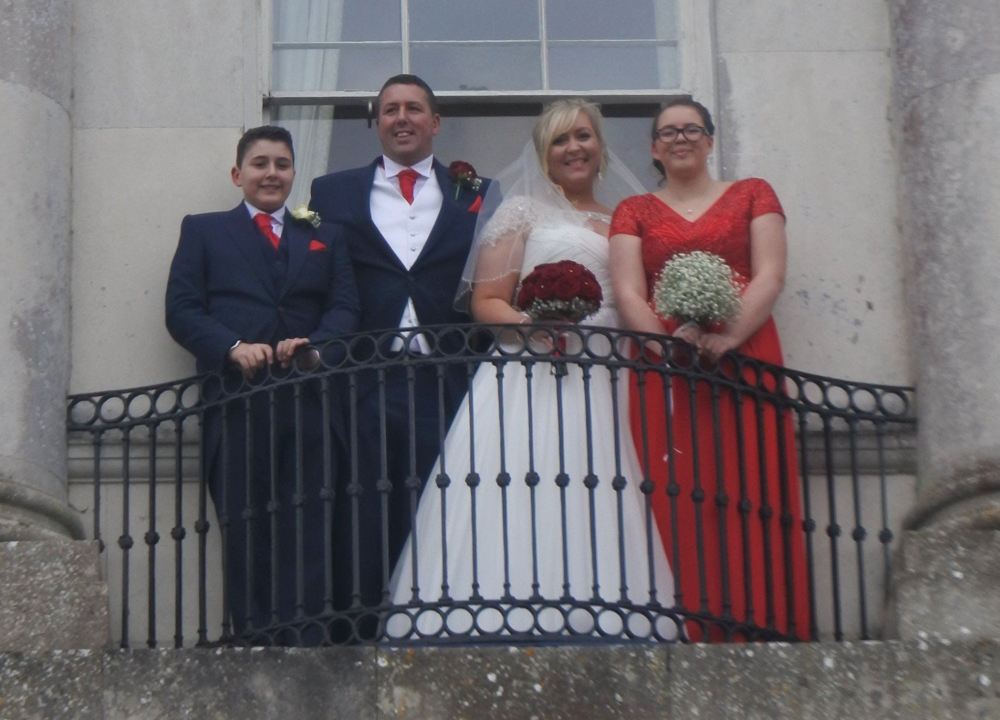 Love
Dorsetmum
xxx