Our Baby's First Birthday Celebrations at Paultons Park
Posted on
If a one year old little girl could talk and you asked her where she'd like to go for her birthday treat then I'm sure the answer would be Peppa Pig World at Paultons Park!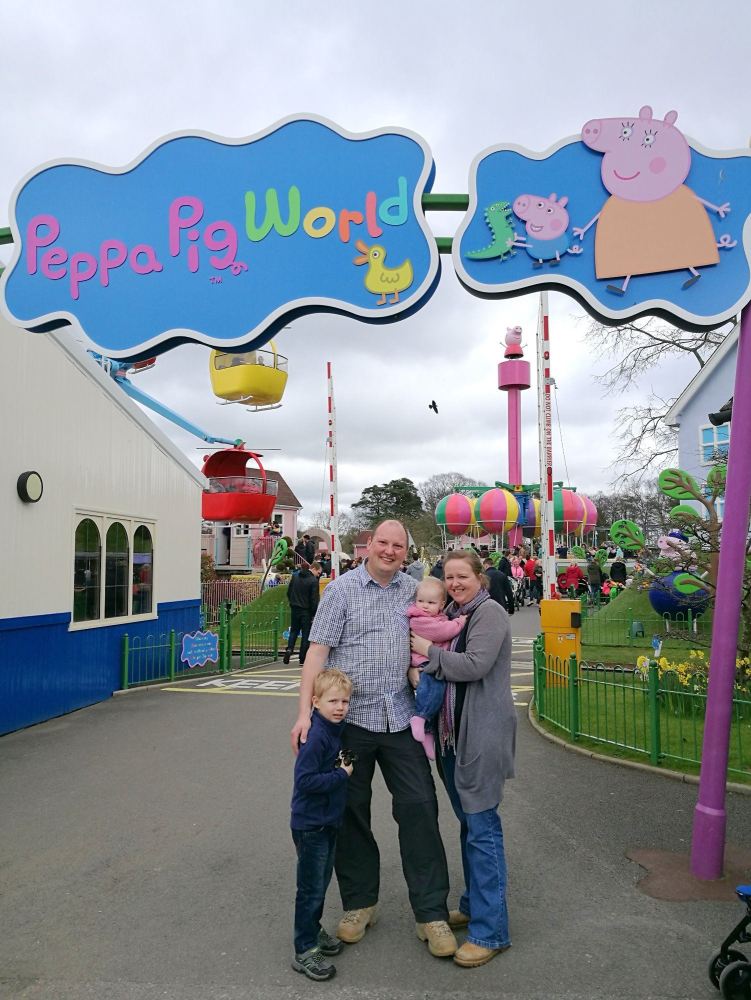 We have visited before and we know that it's best to visit Peppa later in the day but we wanted to enjoy some play time before she conked out for a nap so we headed straight to the Indoor Playzone. It really bugs my husband if we don't get on a ton of rides and I'm forever telling him that it's the children's day and that if they want to spend an hour in the soft play then we will. I agree that we can do soft play anywhere but it makes them happy and gives us a chance to sit and relax with a cuppa.

The Playzone is great but it does get noisy and busy at times. Our 4 year old son Sam is now at the perfect age to enjoy it as he doesn't need our help and he'd happily spend all day in there if we let him. Baby Lu had a good sized play area and as she's just started walking she happily spent most of her time trying to get from one soft obstacle to another without falling on her bum.

Peppa Pig World in my opinion is amazing! I never visited anywhere like this when I was a child and it's lovely to walk around and see so many happy faces. There's 7 fun themed rides including Grandpa Pig's Boat, Miss Rabbit's Helicopter Flight and George's Dinosaur Adventure Ride where you actually get to ride on the Dinosaurs back around the fun track. There's also a lovely outdoor play area with a themed splash park so you'll need your cossies if it's nice and sunny.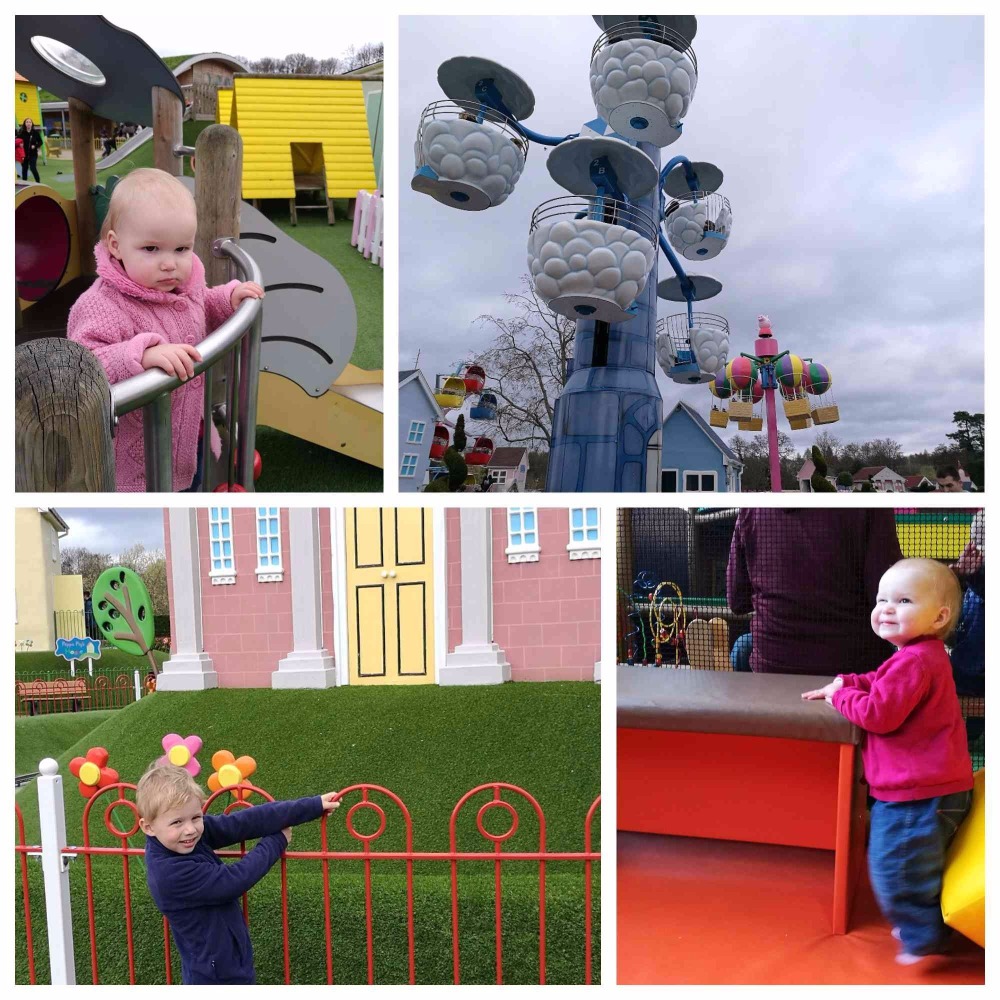 The only teeny tiny downside to this part of the theme park is that you may spend all day with the Peppa Pig theme tune ringing in your ears haha.

If you have a huge Peppa or George fan in the family then you'll see them appear outside the school house at selected times during the day and children can meet and have their picture taken with them if they wish.

Other than the rides and the play area's you can enjoy one of the many food areas or step inside Peppa's Magic Photo Studio or Madame Gazelle's School House.

After a good old play and a trip on the Victorian Carousel we decided to have some lunch and as I'd made a packed lunch we headed back to the main entrance to see if there was somewhere warm we could eat with a nice hot drink. I was pleasantly surprised when a member of staff told us we could eat in the undercover dining area which is next to the Wild Forest Restaurant and my husband grabbed some drinks and a highchair while I got our feast out. We have eaten in the restaurant before and can recommend it but on this occasion we fancied a picnic.

I knew our little baby was getting tired but I'd made a Peppa cake for her to have after her lunch and I wasn't going to let her sleep until she'd had some haha. So we sang happy birthday and cut the cake (probably more to her brothers delight) and enjoyed some before we packed up to start the mission of getting her to sleep.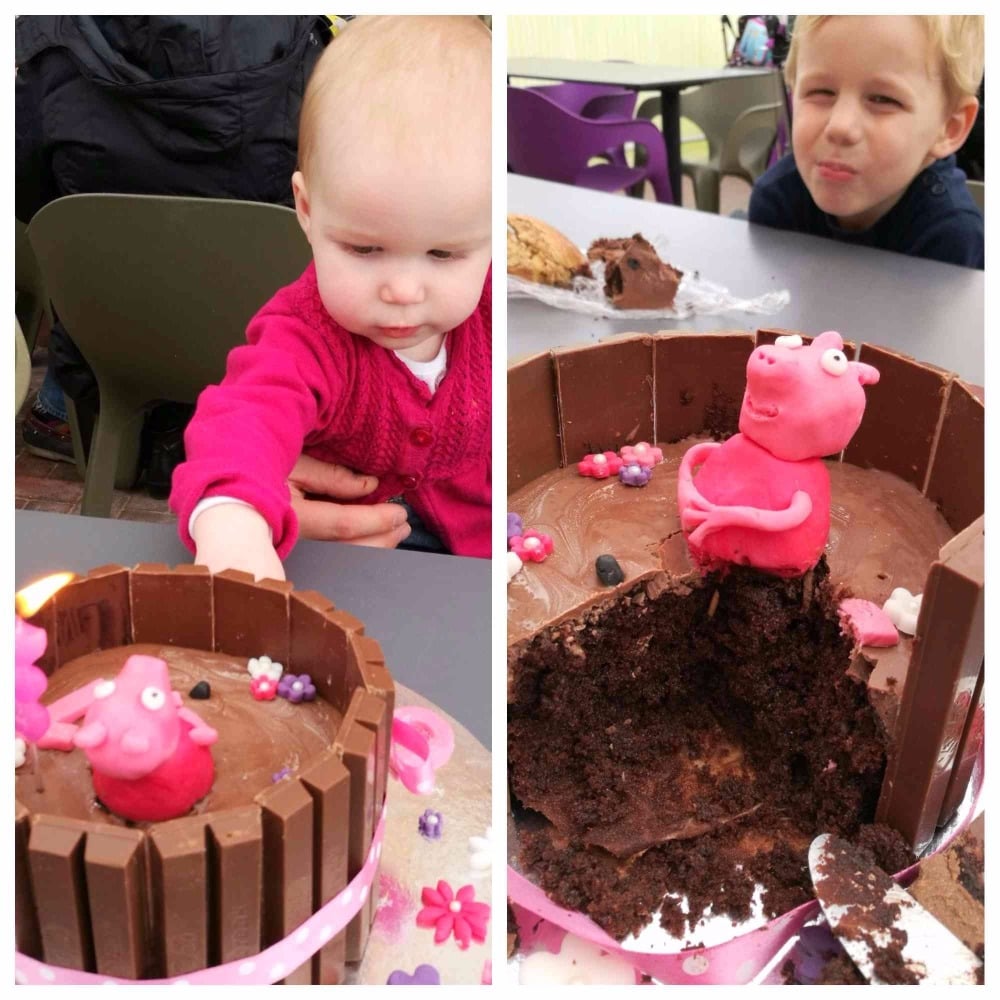 Sam really enjoyed the Lost Kingdom last time we visited and although he'd been on Flight of the Pterosaur and Velociraptor I was pleased when he said he didn't fancy them on this occasion. Both are super fast rides and whilst he enjoyed the first one he felt the other was a wee bit too fast (me too, I nearly wet myself) and asked to go on the 4x4 Jeep Expedition with Daddy instead. Just as they got off you could see a little crowd forming at the Dinosaur Encounter area and if you listened carefully you could hear faint Dinosaur stomps in the distance. We stuck around to see a very realistic roaring T-Rex come into the paddock. There was the opportunity to queue and have your photo taken with him but we chose to go on the Temple Heights ride instead which gave great views of the park.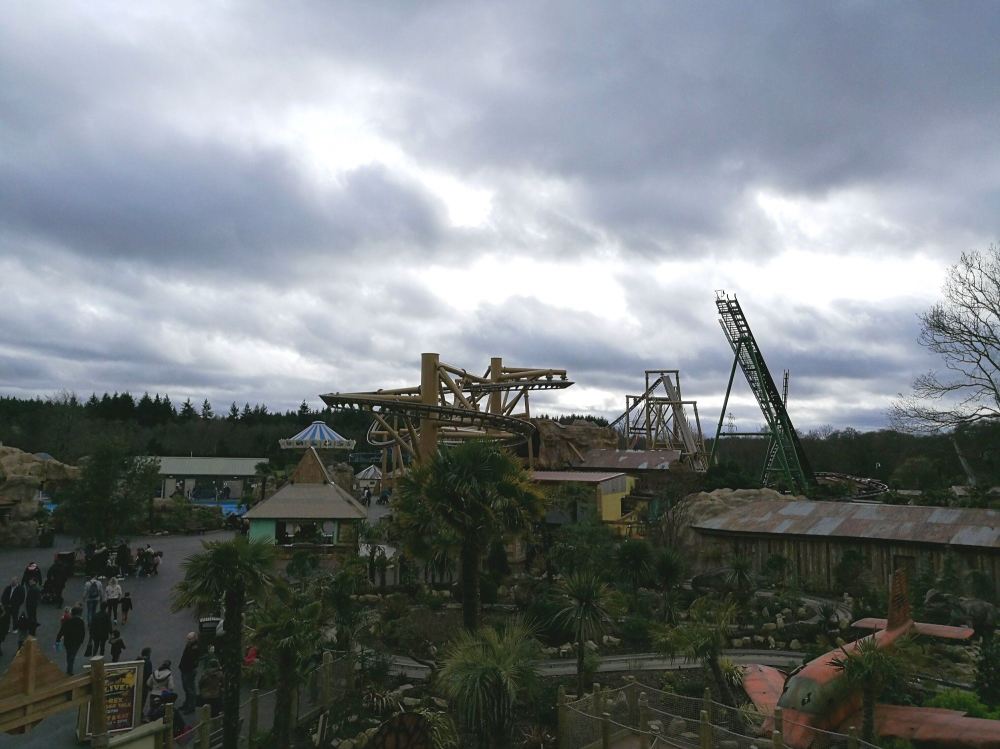 The Lost Kingdom opened last year and any Dinosaur lover will be in heaven. There's lots of themed rides and the Little Explorers play area is a big hit.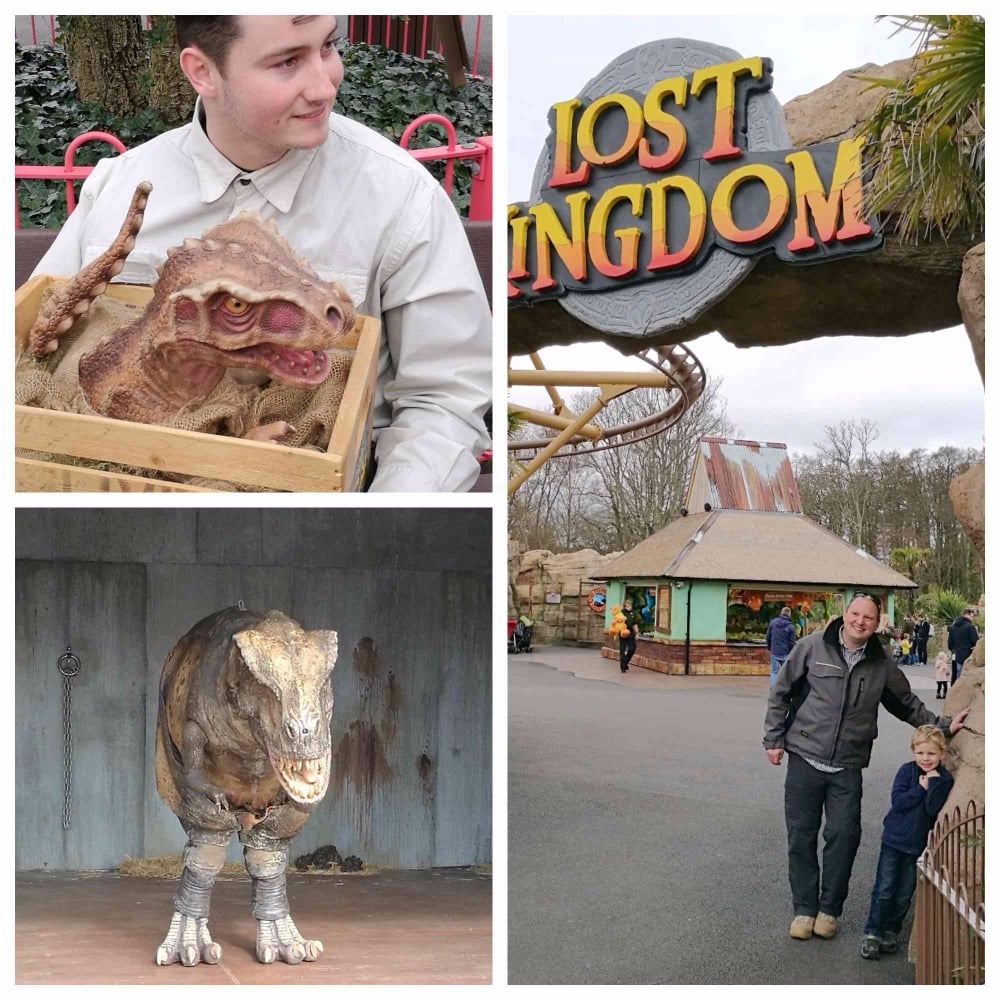 Before our little miss woke up we managed to get on several rides and had a good play in the Lost Kingdom park before heading to the bouncy castle and trampolines where the party girl woke up. By now it was mid afternoon and knowing that the park would be shutting at 4.30pm out of main season we discussed a plan of action. Baby Lu couldn't talk for herself but subconsciously pleaded to go back to Peppa Pig World while her brother now decided he wanted to go on some fast rides after all. So we spilt up, the boys did their thing and the girls went back to play with Peppa and her friends in the play park and soft play.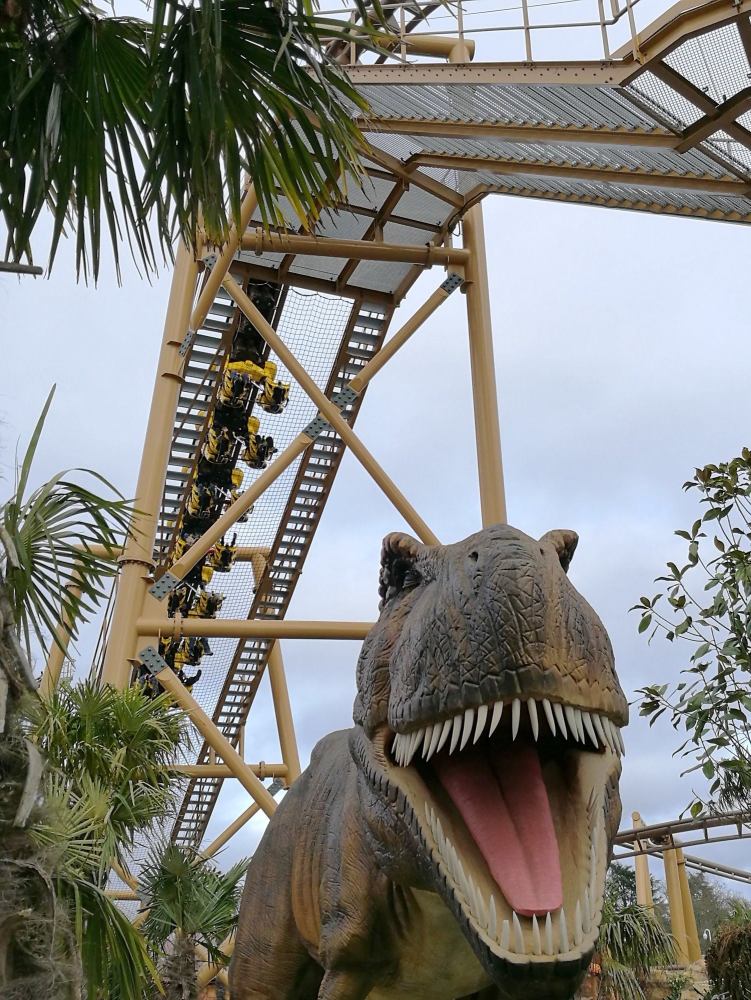 Even though we've been to Paultons Park a few times now there's still some rides and attractions that we haven't done but want to. There's the Discovery Trail with interactive boards and a board walk which weaves through marshes and trees plus there's the 4D Cinema which is currently showing Sammy and Ray.

The family certainly won't be bored and if it's not on your doorstep then I'd recommend getting a 2 day pass. Apart from the rides and attractions I've mentioned there's also lots of other fun play areas, gardens with aviaries, penguins, the Rio Grande train which takes a trip around the park, the Water Kingdom splash area (opening in Spring) plus summer shows and character meets from Paw Patrol and friends.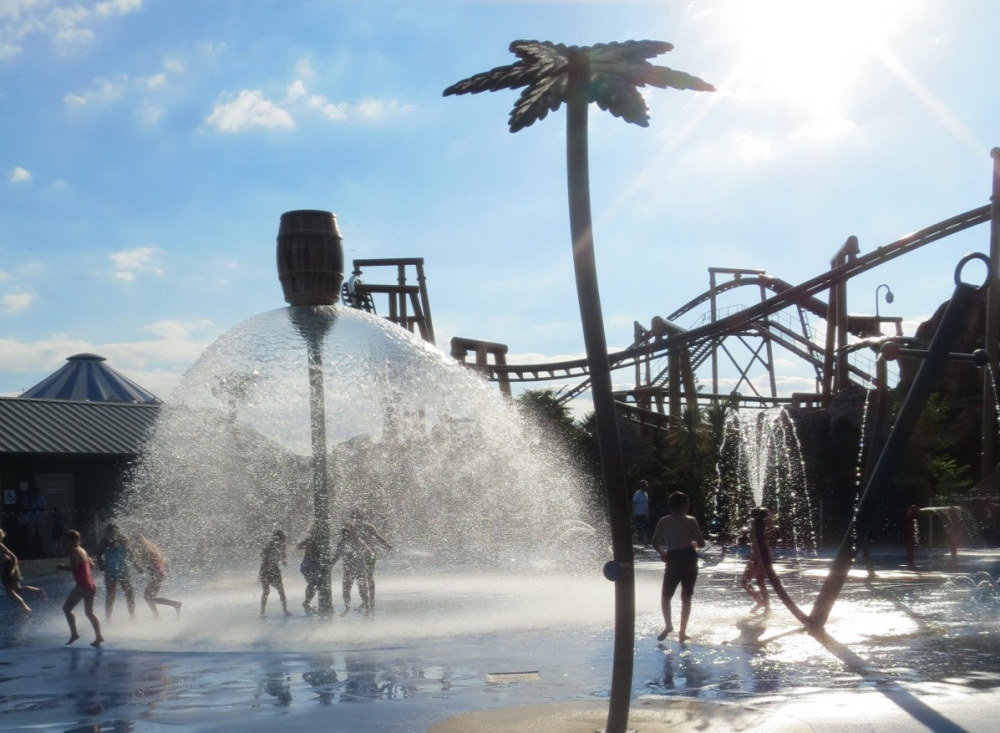 (Pic taken from our trip last year)
Good to know……………….

Admission discounts are available online if you book in advance and children under 1 metre enter for free. If you live nearby then you may wish to consider a season ticket which is equivalent to roughly 4 visits and well worth it.

Pick up a map as you go in which tells you what's where and the ride height chart.

If you have a huge Peppa fan at home then you should consider 'Peppa's Early Play and Ride Pass' where the kids can have a personal meeting with Peppa and George plus they can enjoy the playzone, outdoor play areas and Peppa rides before the park opens to the general public.

If you are all unable to ride at the same time like us then you can do a 'Tots Swop' which a member of staff will explain on the day if asked.

There are plenty of eateries and kiosks around the park selling hot and cold drinks, snacks and ice creams. The Wild Forest Restaurant can be found at the entrance of the park and sells a wide range of main meals, snacks and sweet treats.

Pushchairs are not allowed in the queue's it's a good idea to have anything you may need and your valuables in a rucksack which can be taken in the queue with you.

Remember to pack socks if your child wants to go in the playzone and pack swimming costumes and towels for the water play areas.

If it's a nice sunny day and you forget your suncream then you can purchase a bottle from the gift shops and some food kiosks.

The Baby Care Centre has facilities for changing and feeding babies. There are also baby change facilities in the ladies and gents toilets around the park. Just ask the staff in any of the eateries if you wish to warm a baby bottle and they will do this for you.

Free WiFi is available at the Park.

If you have a Birthday boy or girl with you then let the staff know at the admissions desk or gift shop so you can receive your special Paultons birthday badge.

The First Aid Centre can be found in Show Street which is near the entrance. This is also where you'll find Lost Children stickers.

There are plenty of standard sized lockers in the park and larger lockers can be found at the entrance. Please note though that they take a £1 coin and you will need to add an additional £1 every time you open the door and use the locker throughout the day. Single and double strollers are available to hire from the guest information desk.

Paultons Park is very accessible and located near Southampton. The park is easily reached by train and bus and if you are driving then parking is free.

For full details including tickets, opening times, rides, attractions and park information please visit Paultons Park.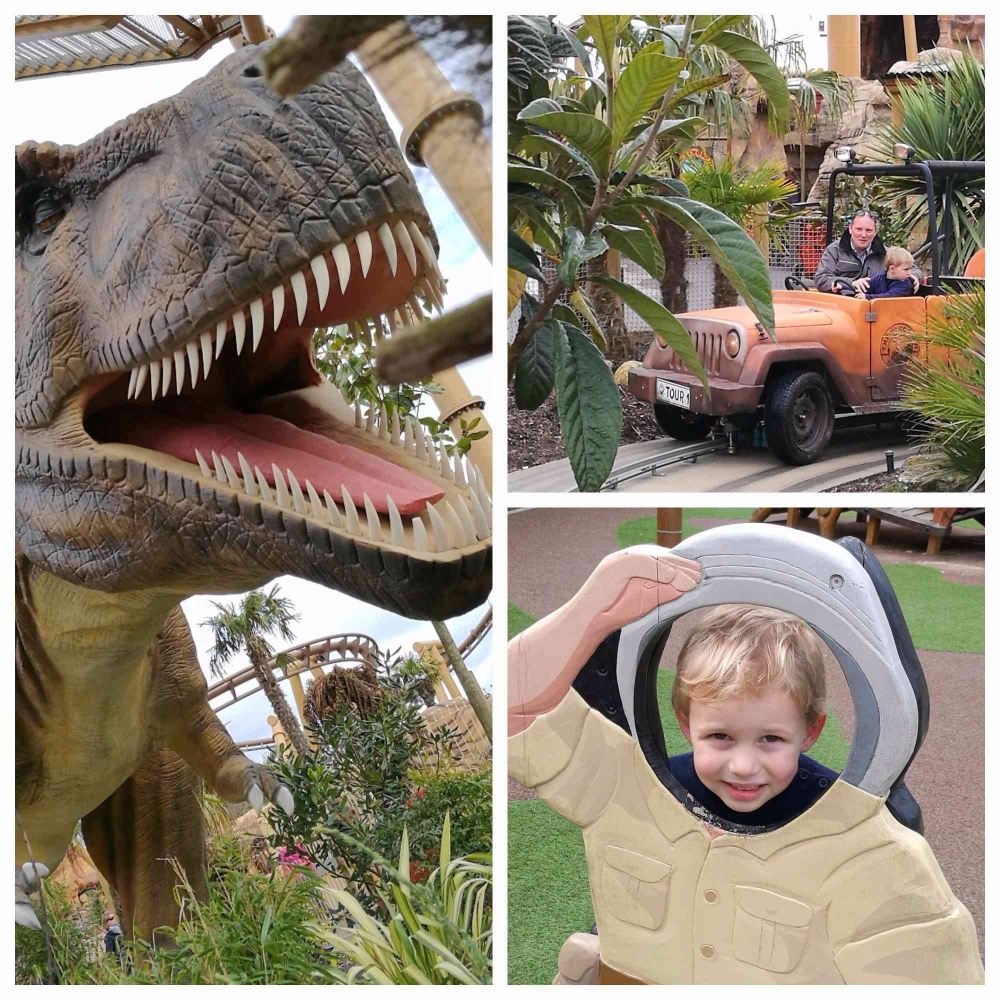 Thank you Paultons Park for such a fun day out for all the family. Our children had a wonderful time as always and we'll look forward to checking out the new adventures Mr Bull is working on in Peppa Pig World next year.

Love Dorsetmums and family
xxx