Caribbean Cove at Weymouth Sealife Adventure Park
Posted on
The Weymouth Sealife Adventure Park has a new play area called Caribbean Cove and it's amazing!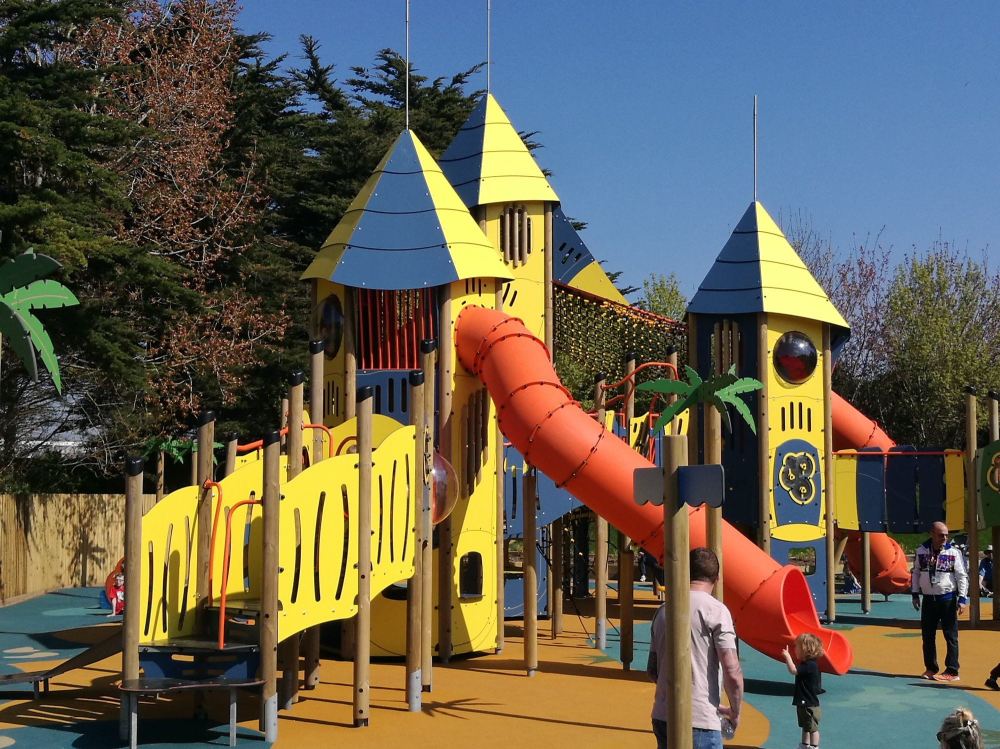 We visited recently to check it out and after 2 seconds of my son staring in awe he ran off to the largest play frame while we had a look around.

I love that the park is gated and every inch of the play area has a rubber flooring which is perfect for our little one that's learning to walk. From the moment we walked in I felt like we were on holiday. The sun was shining, there was tropical music playing, the play frame was bright and colourful and children everywhere were screaming with joy.

On one side of the park you'll find a sandpit, boats to sit and play in, mounds to climb and the new Caribbean Coffee Company shop which sells sandwiches, pasties, yummy cakes and drinks. They also offer meal deals including one for children which has a roll, crisps, fruit pot and a drink for £4.25.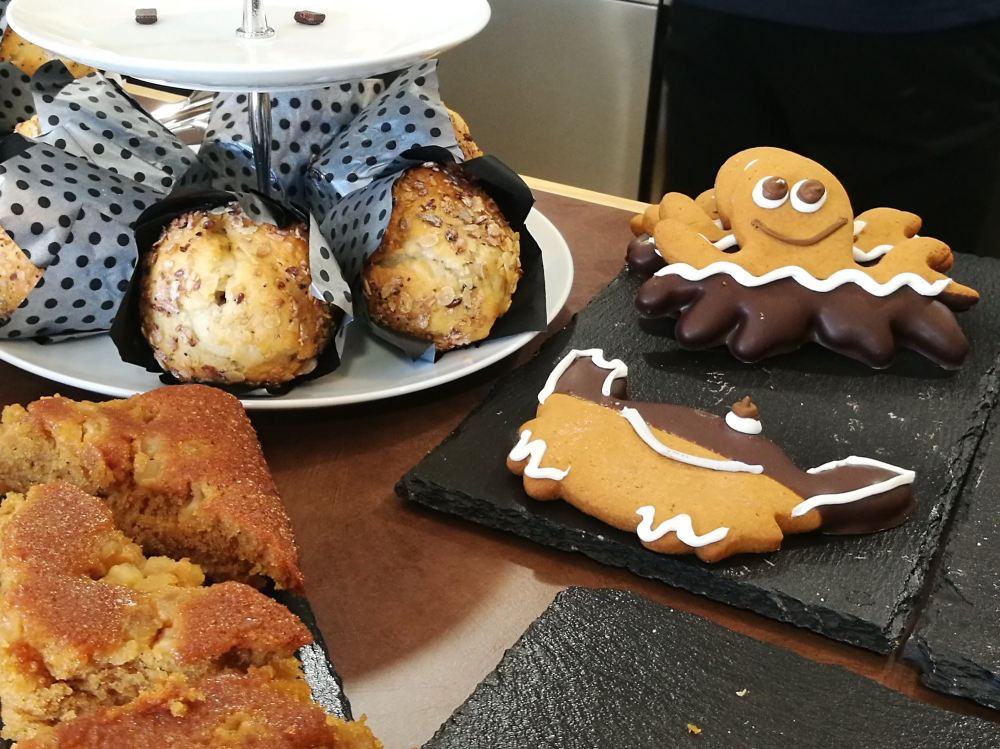 On the other side of the park there's a lovely grassed area perfect for picnics and more play equipment to climb, jump and swing from.

The main play frame is huge and pretty high in places. The twirley slides were a big hit and following our baby around we discovered that inside the frame were fab built in tables and chairs which we ended up having our picnic in. There's 9 towers in all with 5 big slides plus bridges, ropes and tunnels and explore. Throughout the park there's definitely plenty for big and little kids to discover.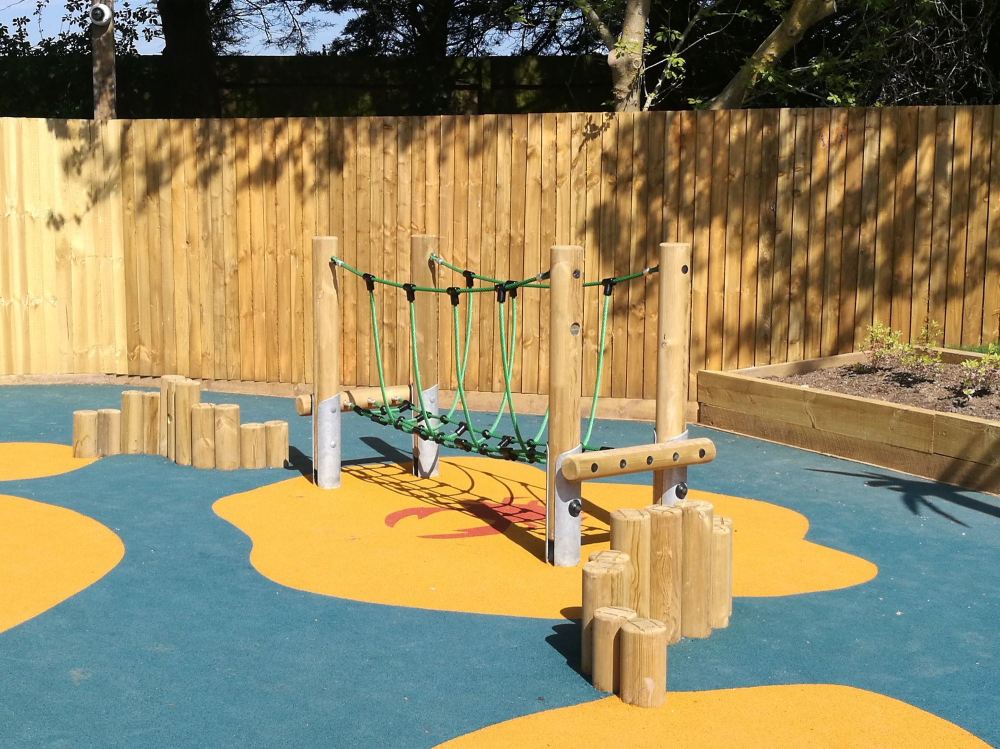 We were there for at least an hour and the only problem I can see with the new Caribbean Cove is that you may have trouble getting the kids out! We had to use bribery in the form of ice cream and a promise that we'll come back in before we have to go home.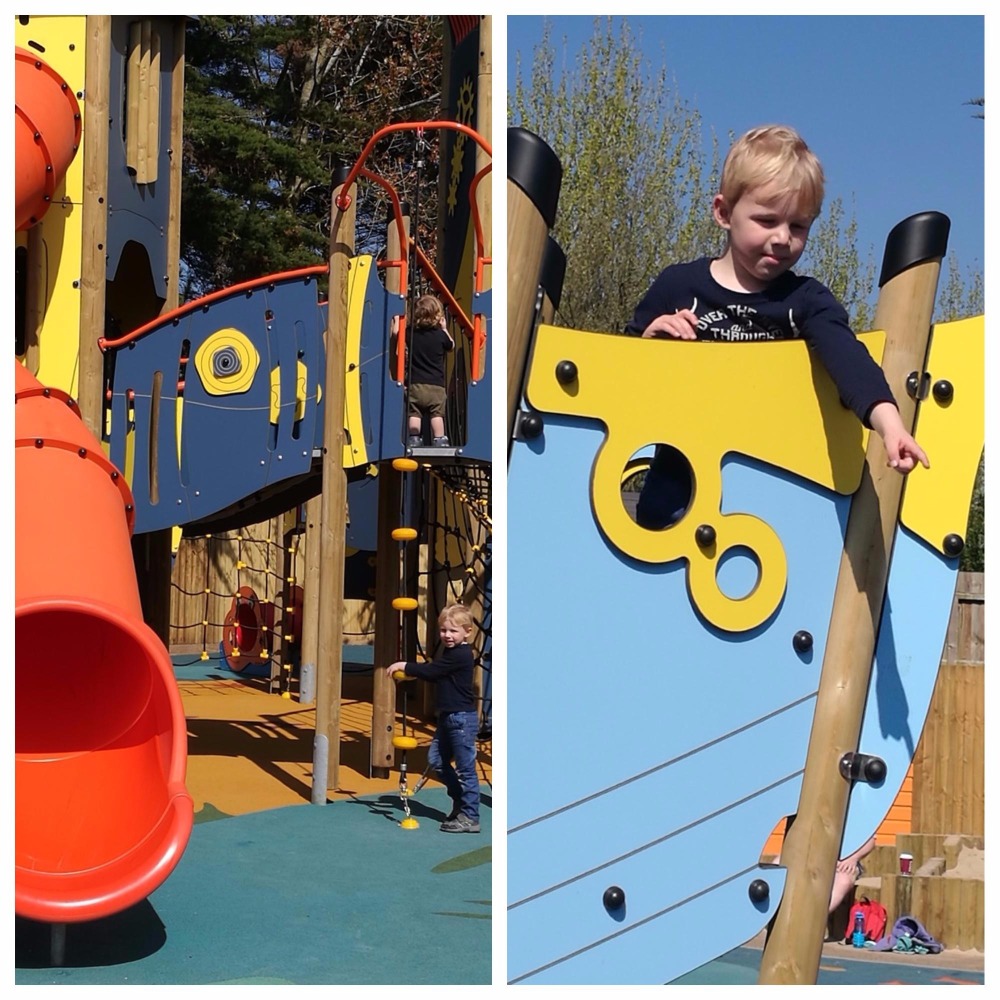 Since it was a lovely sunny day we headed to the splash zone and it was full of happy wet children playing in the pool and water jets. It hadn't occurred to me to pack swimming stuff in April but our boy stripped off anyway and played with the other children. (Please note, if you are in the same situation in the summer, pants are allowed in the jet area but swimwear must be worn in the pool.)

There's LOTS more to do of course with plenty of sealife to see plus cheeky penguins, otters and turtles. Our children love the ocean tunnel where you can watch the fish go over your head and we normally end up sitting in there for a long time while our baby points and coos.

If you haven't been before it's worth noting the feeding times when you go in or visit the website beforehand. Daily talks and feeds include the penguins, sea turtles, seals and otters.
For more helpful hints and tips please see our last blog review of the Weymouth Sealife Adventure Park.
If you would like to know more about the Weymouth Sealife Adventure Park including admission prices, special events and opening times then please visit the website.