Crazy fun at Mighty Claws Adventure Golf!
Posted on
Best Crazy Golf Course Ever!!!

If you have a Dinosaur lover at home then they'll be in heaven here. This brand new 18 hole adventure golf course is pretty awesome, even as an adult I thought it was great but my son just stood staring for ages before begging to go in.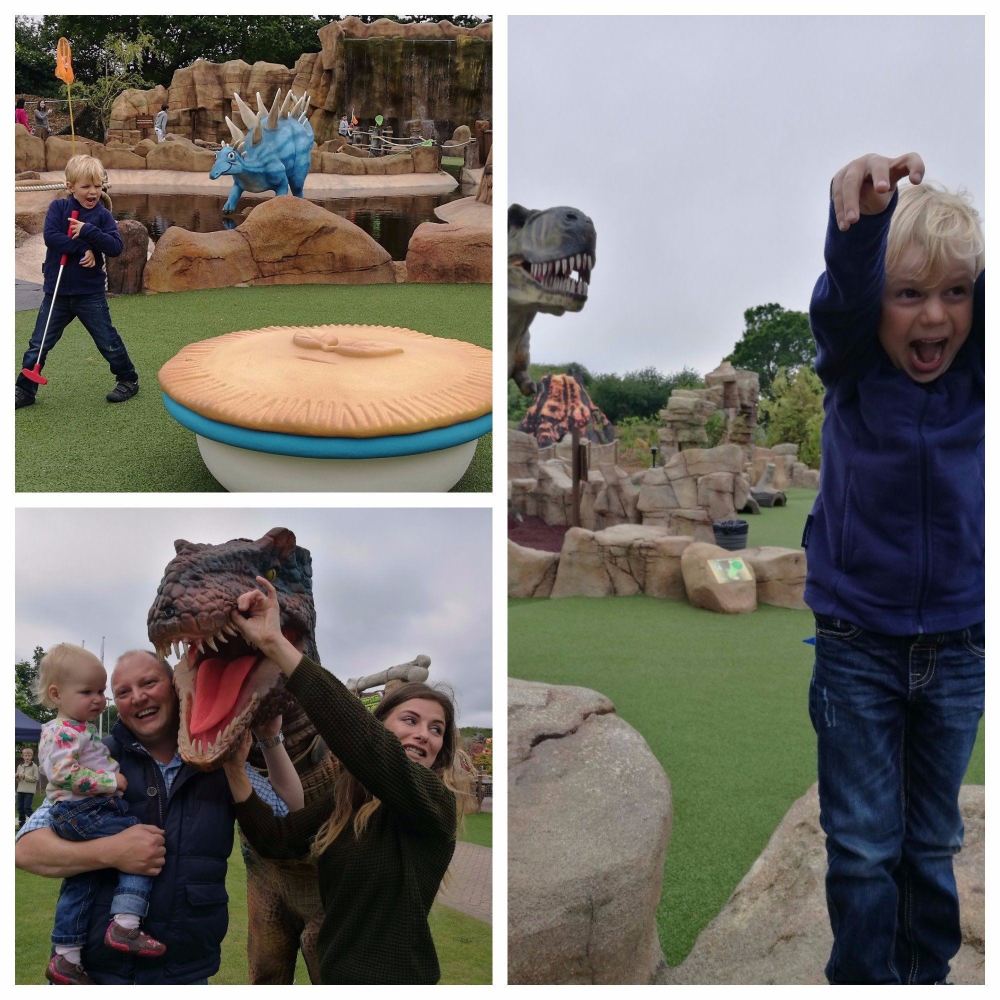 We were invited to attend a launch event with a few others and all the kids were super excited. We were led into the shop to collect our clubs, balls and score cards before heading off to play. My son's excitement level was pretty high and his Dad attempted to teach him how to look for the hole before starting and showed him how to gently hit the ball correctly. Did he listen? Of course he didn't! He quickly sussed that it was much easier for him to start near the hole and go from there and this was a battle I really couldn't be bothered to fight.
So my husband and I challenged each other and I felt a little smug when we had to get our balls over a little river and mine flew over while his went plop haha. Luckily there are little fishing nets nearby and our boy laughed his head off while Daddy fished his ball out. With every hole you play there's something pretty cool to see from the fort you have to go through with a waterfall to the volcano you have to wind around.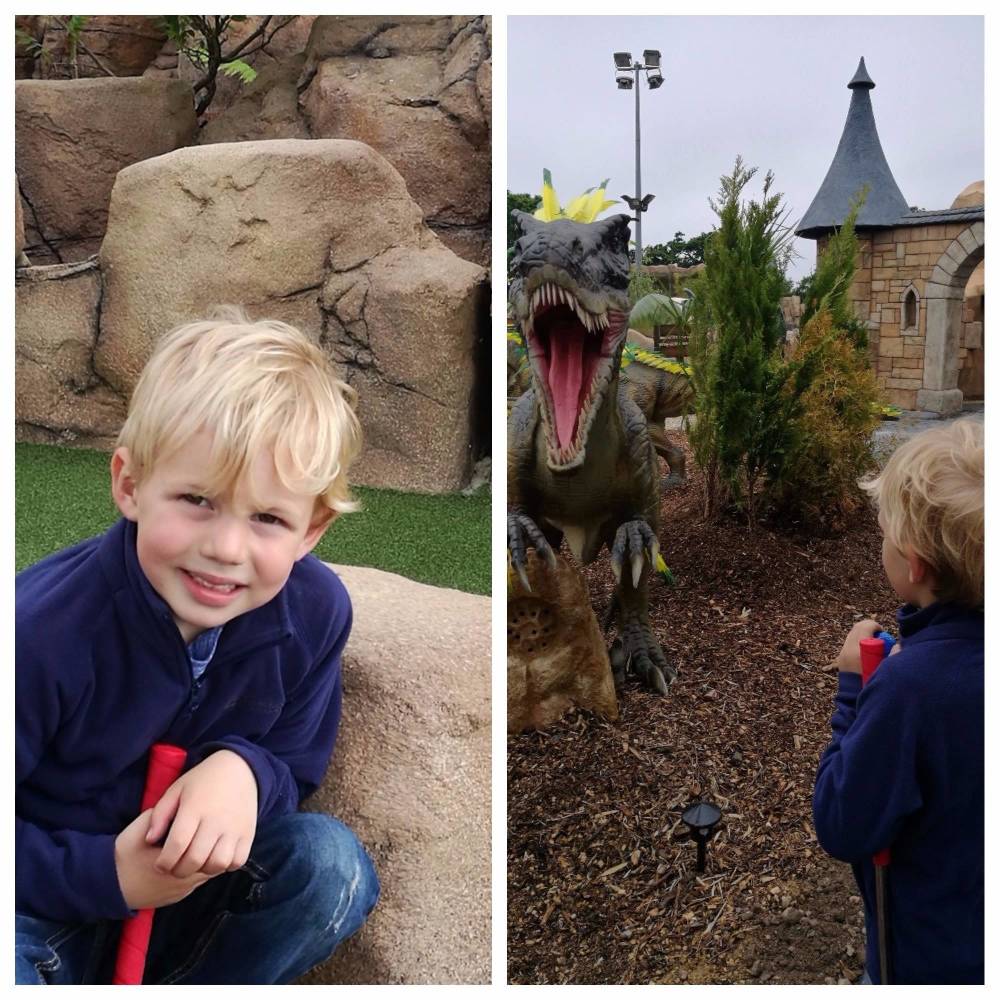 The animatronic Dinosaurs are brilliant and some even roar as you go past! They are really quite realistic, so much so that our boy was in awe from a distance but a little scared when he got up close.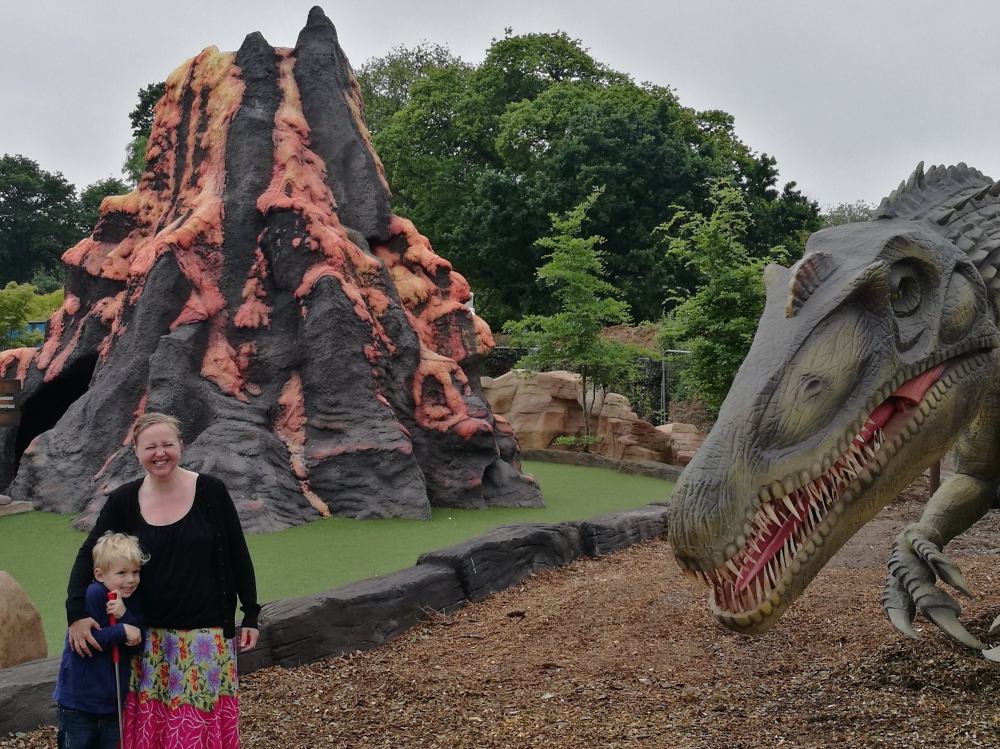 I always loved crazy golf as a child and I really enjoyed seeing a bit of change to the normal bog standard 'curve round a corner'. My husband took great pleasure in pointing out the instructions on nearly every hole where as I enjoyed trying to figure out which direction I should just whack the ball and hope for the best (which served me well).

Unlike other crazy golf courses, there's a story to follow and if you read the signs around you'll be able to learn about Sweet Valley Claw and the terrifying Iron Jaws who threatened to destroy the kingdom.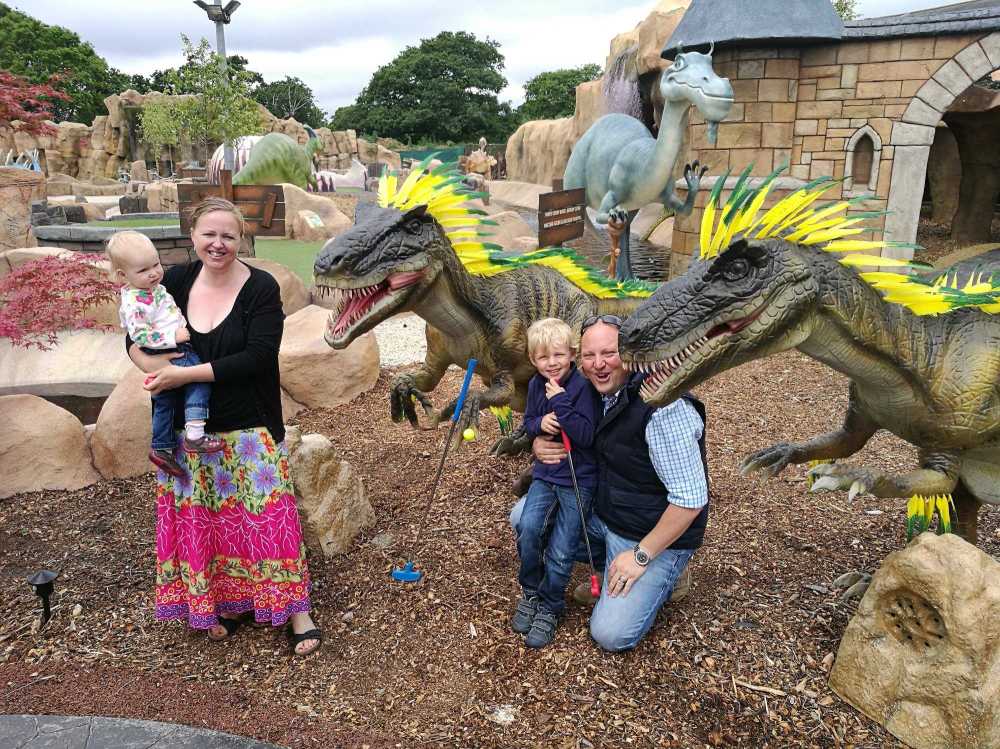 Before heading home we met naughty Toby the Dinosaur who liked a dance and we spent some time in The Kitchen Club. They have a huge wood fired pizza oven which cooked our handmade pizzas in minutes and I can't recommend them enough so if you're peckish before or after the game then head on in as there's plenty more on the menu to choose from and the staff are incredibly friendly and helpful.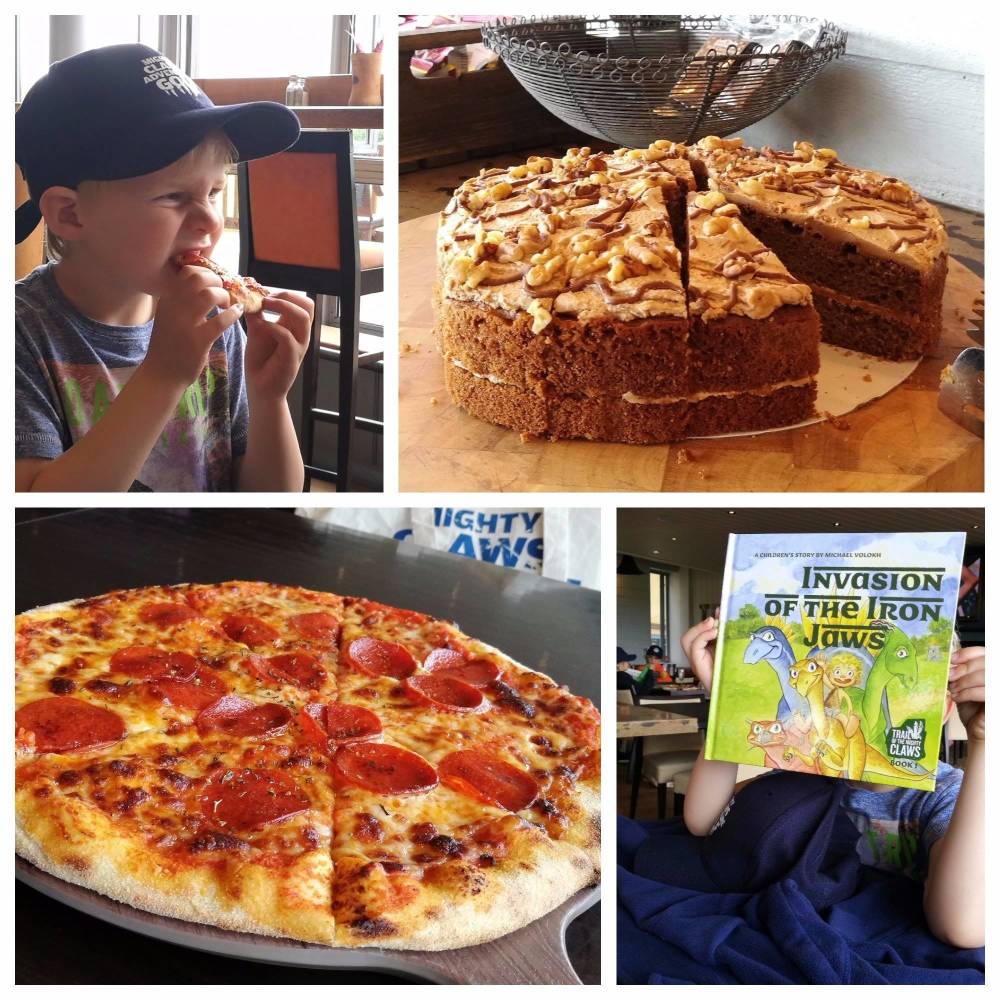 Good to know………

The crazy golf course is pushchair and wheelchair friendly.

Birthday party packages are available from £12.95 and include a round of golf OR footgolf, pizza buffet, jugs of squash and party invites. More options are available, for further details please call 01202 436 436.

If the children enjoyed the course and reading then you can purchase the book called 'Invasion of the Iron Jaws'. I now know this book very well as I've had to read at each bedtime since our visit!

Mighty Claws is open all year round (excluding Christmas Day) and stays open late for those who fancy a round with flood lights showing the way.

Keep your eyes peeled on leaflet stands in the area as the Mighty Claws leaflet has a 20% off voucher on it.

Free parking is available on site.

Baby change facilities are located in the Kitchen Club restaurant and high chairs are available if you are stopping to eat.

For full details and prices please visit Mighty Claws Bournemouth.

If you like a good photo oppertunity then head for the big chair by the entrance.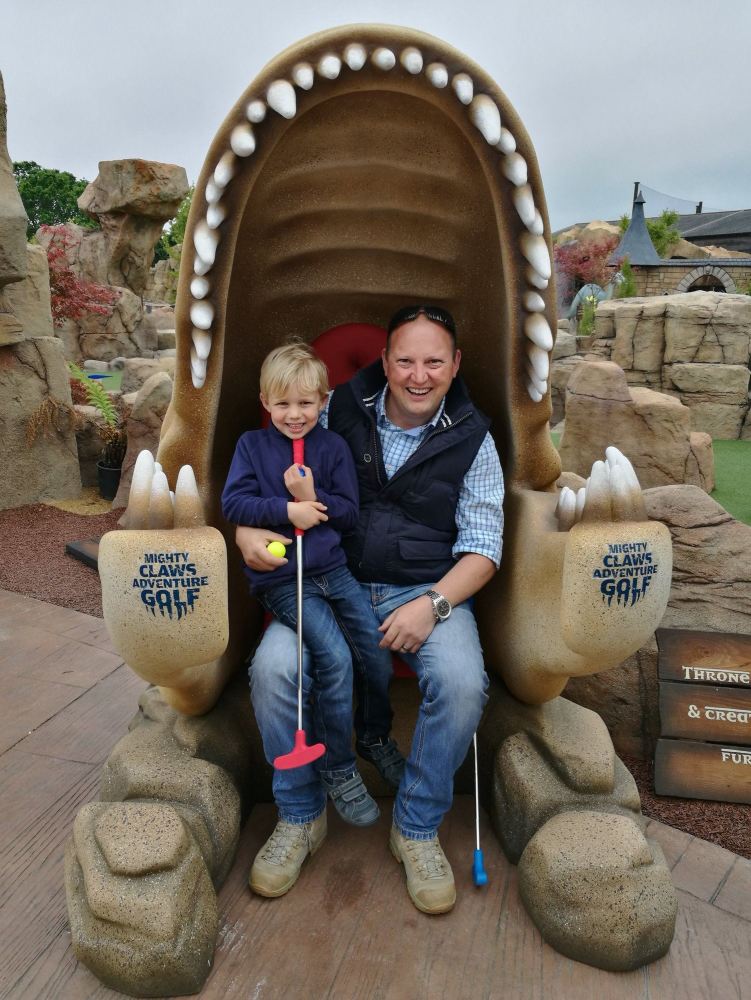 Please note we were invited to Mighty Claws Adventure Golf for review purposes however all views are my own.