The Kitchen Restaurant Review
Posted on
Do you love wood fired pizzas? Yeah me too! We recently visited The Kitchen restaurant in Poole Park and had a wonderful time working our way through scrummy pizza in beautiful surroundings.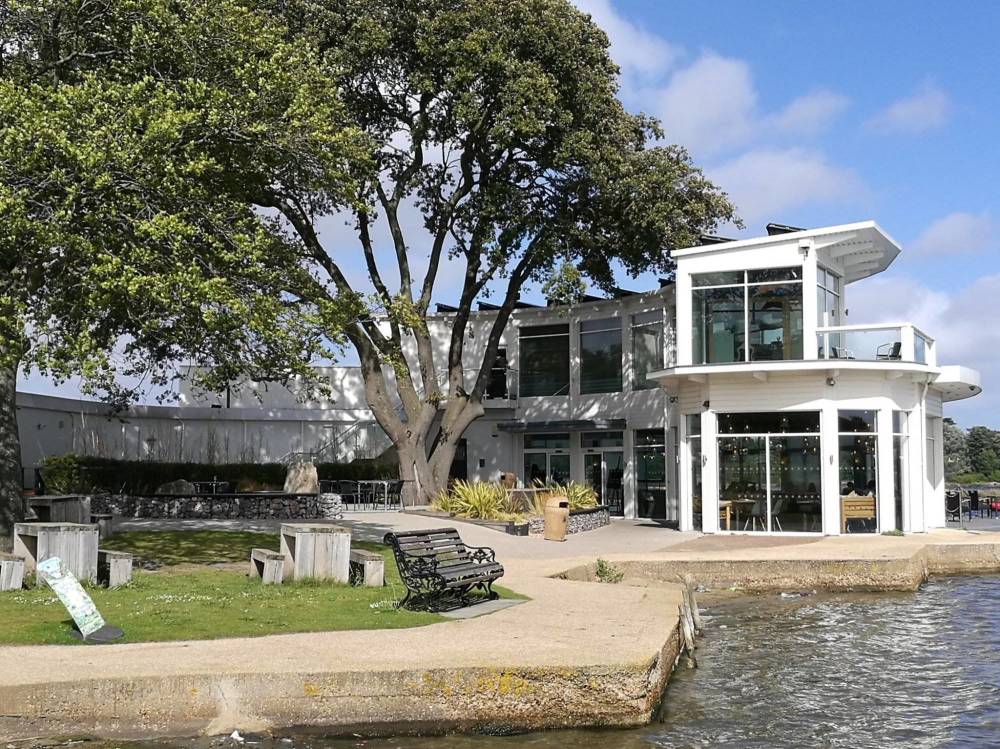 The restaurant is very family friendly with plenty of space to move, highchairs, baby change facilities, attentive happy staff and above all it was clean which is very important to me.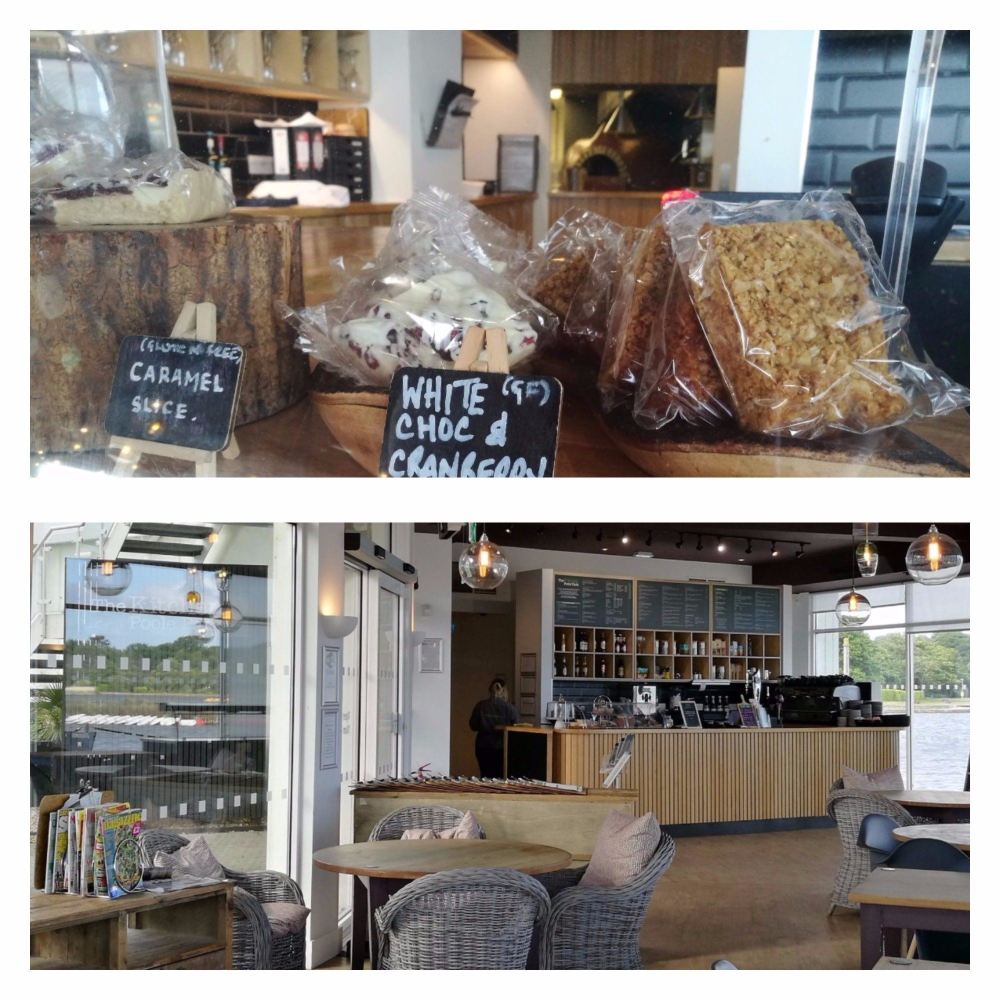 We chose to sit indoors but they have plenty of seating on the terrace which I'm sure is perfect on a sunny day. We ordered drinks and a selection of pizzas which didn't take long to arrive and once they came to the table we all looked at each in shock and wondered how we'd manage to eat them all!
I ordered the parma ham, cherry tomatoes, buffalo mozzarella and caramelised pineapple pizza which had huge big chunks of ham on and the cherry tomatoes were deliciously sweet and tasty. My husband ordered the spicy one with peppers and chillis whilst our son Sam had the cherry tomatoes and basil pizza which they both agreed were yummy.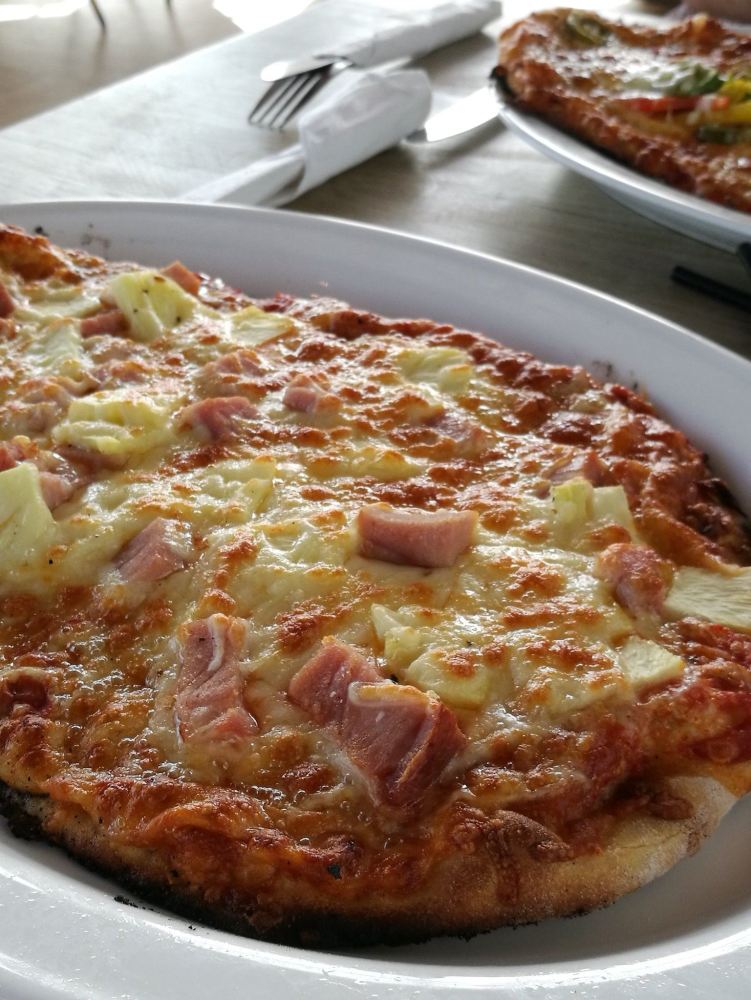 The restaurant is open Monday to Sunday from 10am and offers a great variety of classic dishes using ingredients from local independent farmers and growers which I like. The Menu includes starters, salads, Dorset crab and pulled pork sandwiches plus clay oven pies, fish and burgers. They also have a children's menu with a main course being only £5.* On a Sunday you can enjoy their popular roast dinner with the choice of 3 meats or a vegetarian option.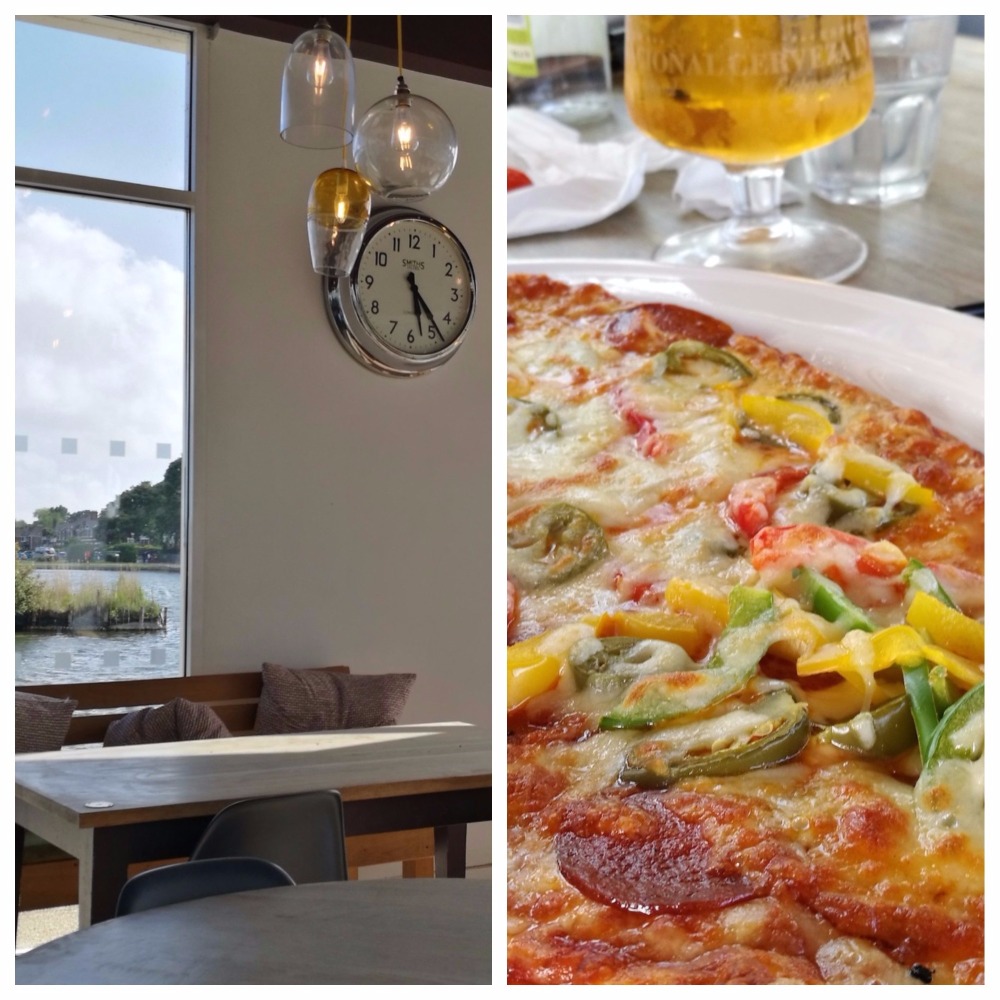 For the good kids big and small you'll find Scoops next door which serves all sorts of tasty delights from sundaes to waffles and pancakes to smoothies and milkshakes. There is a huge variety of Roskilly's Cornish ice cream and sprinkles so you'll be spoilt for choice.
It's definitely somewhere we'll look to go back to in the future and whilst it is family friendly I couldn't help but pine for an evening sitting on the terrace with the girls and a large glass of wine.

For further information, please visit The Kitchen Poole Park.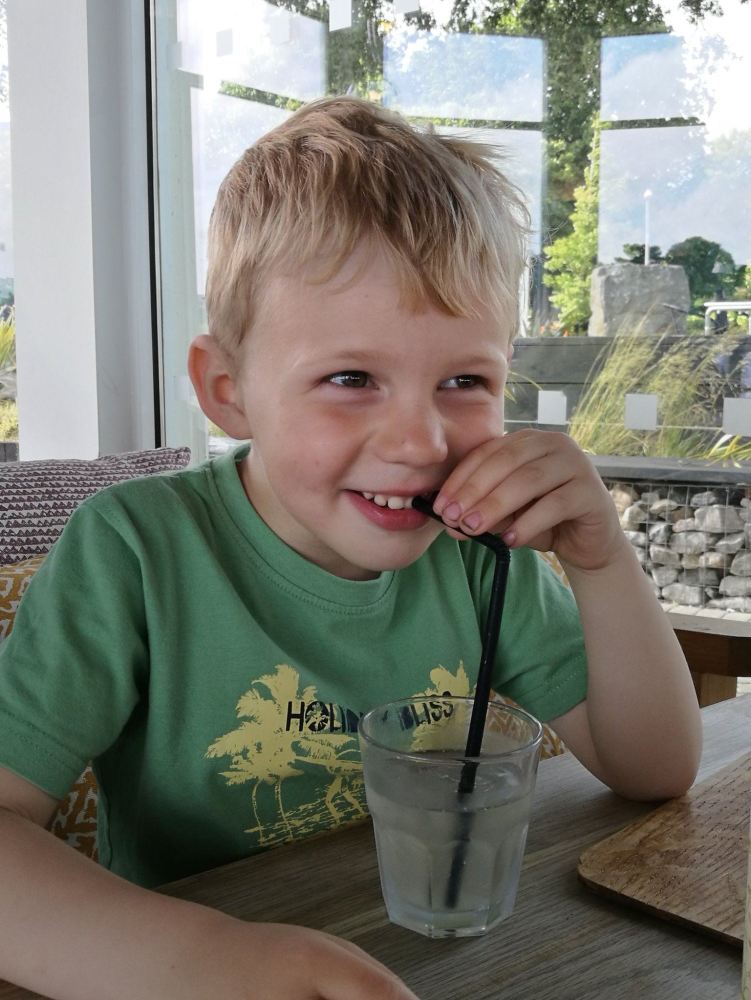 *PLEASE NOTE - Any prices stated are correct at the time of writing in June 2017.