Key West Bar & Grill Restaurant Review
Posted on
If you are looking for a great family friendly restaurant which has a view to die for then head to Key West Bar & Grill which is situated on the end of Bournemouth Pier.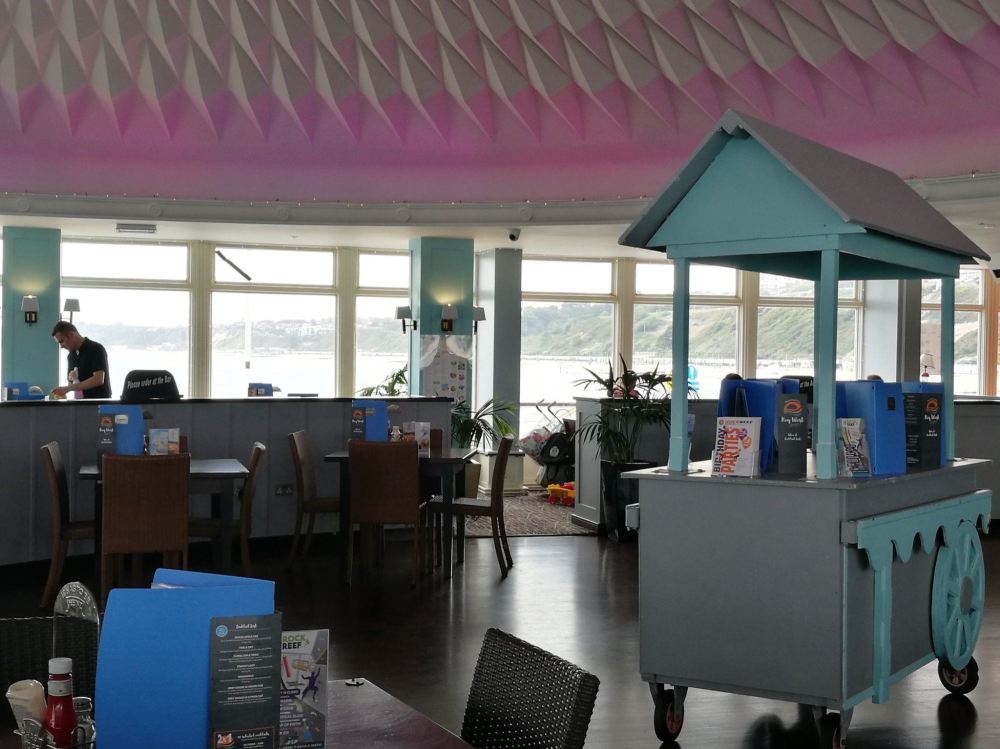 We took the children late afternoon recently and enjoyed a relaxing meal in this spacious vibrant restaurant which serves wonderful affordable food. I know I'm not the only parent to worry about their children being a little noisy and over excited and it definitely didn't concern me here.

The staff are incredibly friendly from the moment you walk in the door and nothing was too much trouble for them. We found a lovely table right by the window with views of the beach (everywhere has a sea view though) and had a good look through the menu which offers breakfast, light bites, baguettes, jacket potatoes, burgers, salads and amazing sharing platters. They also have traditional mains which include an all day brunch, steak and fish dishes.

The children's menu offers a choice of locally made sausage, cheese burger, chicken nuggets or a giant fish finger which is served with chips and beans. Individual ice cream pots can be purchased after at an additional cost.

My husband was desperate to try the moules mariniere which was served with garlic bread and chips and he said the garlic and cream sauce was excellent. I am one of those boring people that always has the same few dishes but on this occasion I fancied trying something new and went for the grilled tuna steak with Mediterranean butter and oh my was I pleased with my choice! The Mediterranean butter was out of this world, a little too much butter for my liking but not a problem as I just moved some off. I did enjoy every single mouthful though and would definitely recommend the dish to any fish lover.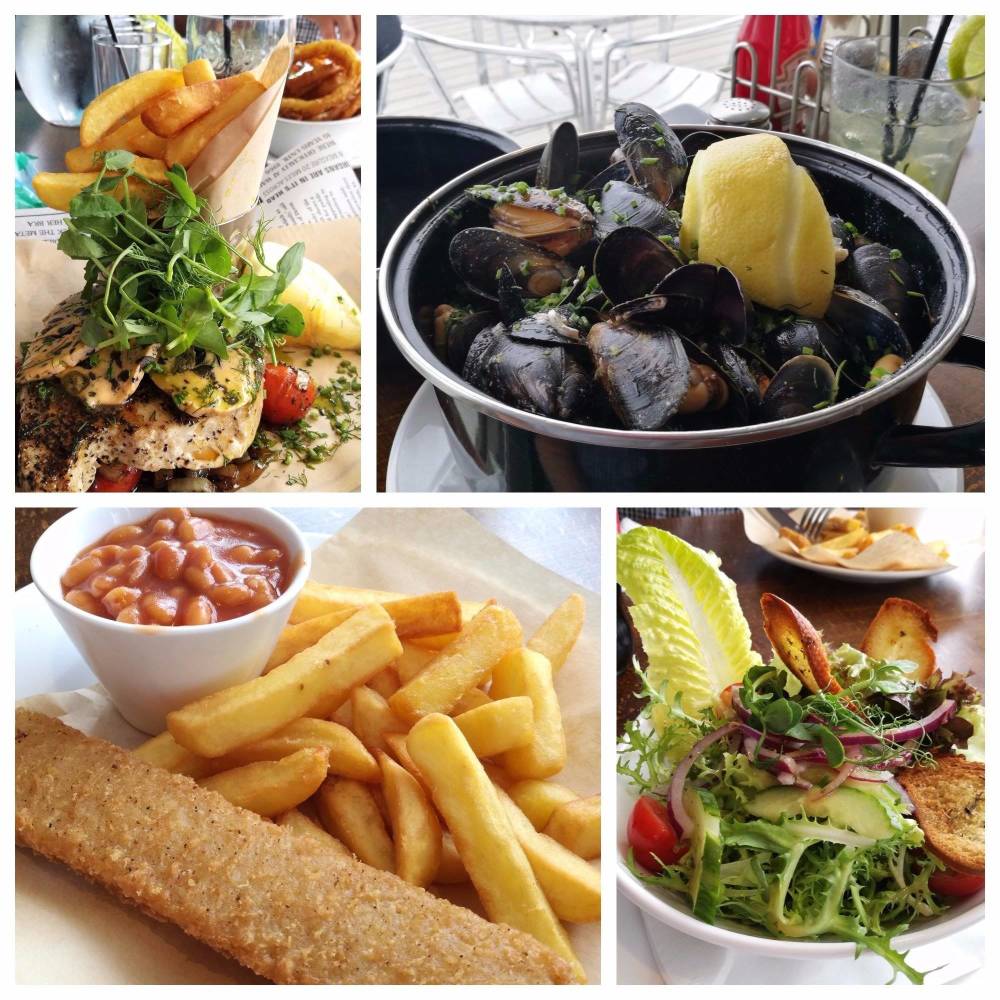 Our son Sam of course enjoyed his children's meal and our little miss had great fun nibbling a little of everything. Daddy even made her up her own mojito with water leaving him to enjoy his boozy one by himself.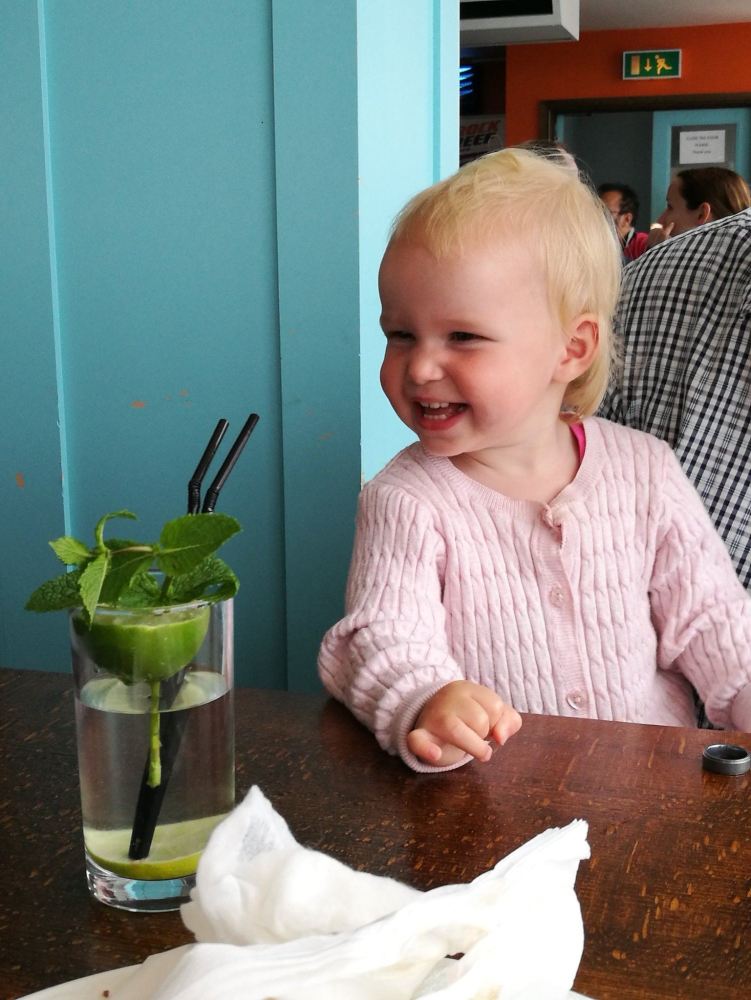 Now, even though I was pleasantly full, I am a sucker for a dessert and had just managed to leave enough space for myself and my husband to share one together. We chose (well I chose) the chocolate shortbread sundae and asked for 2 spoons as Sam had already chosen his tub of ice cream. My mouth literally fell open when our dessert came. It totally exceeded my expectations and the little devil in me wanted to bat away the 3 other sets of grabbling hands and have the layers of millionaires shortbread, strawberries, meringue and divine vanilla ice cream all to myself. Dessert has always been my thing (as my waistline shows) and it was quite honestly one of the best desserts I've ever had. So much so that I've considered going back when the kids have gone to bed just to scoff one on my own!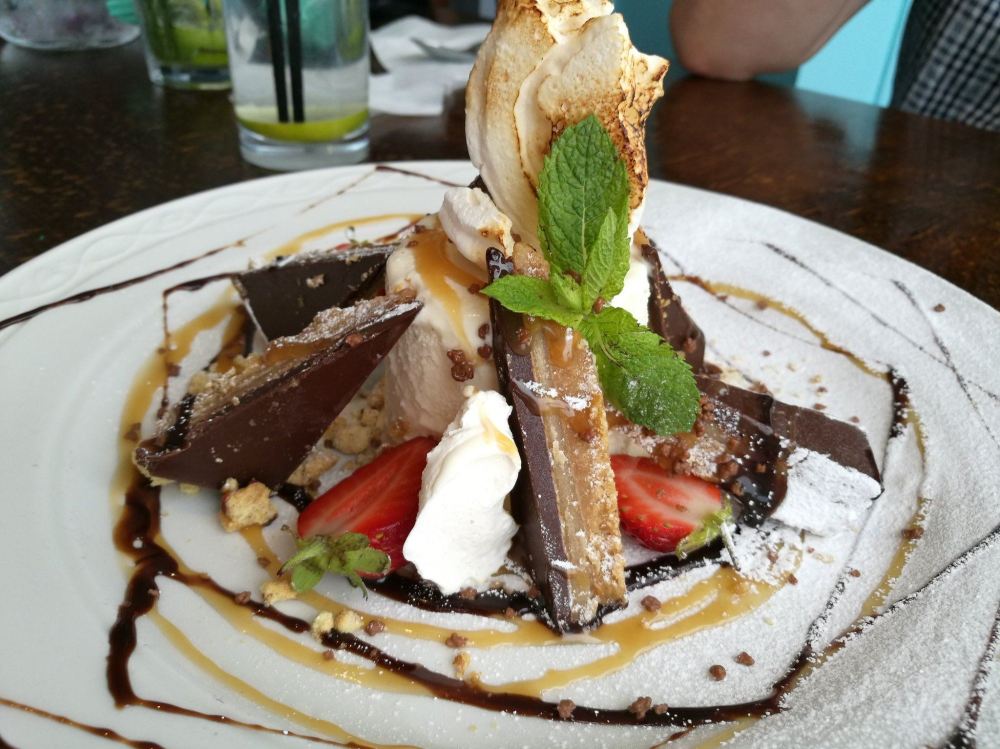 While we were there we asked if they had any colouring in sheets and crayons and were given a couple of bits for our little one to scribble on but I'd recommend taking a little bag of toys or a book to keep them entertained while you enjoy your meal.

If you are looking for somewhere to meet Mummy friends for coffee and cake then I have no doubt you'll be welcomed. They have a cabinet full of sugary goodness which on the day we visited included chocolate orange cake, lime and zucchini cake, Dorset apple cake, carrot cake, tiramisu and caramel slices. All looked very scrumptious and can be enjoyed on the tea/coffee and cake offer they advertise. They also offer a tremendous looking afternoon tea which would be a perfect treat if you have any child free time with friends or family.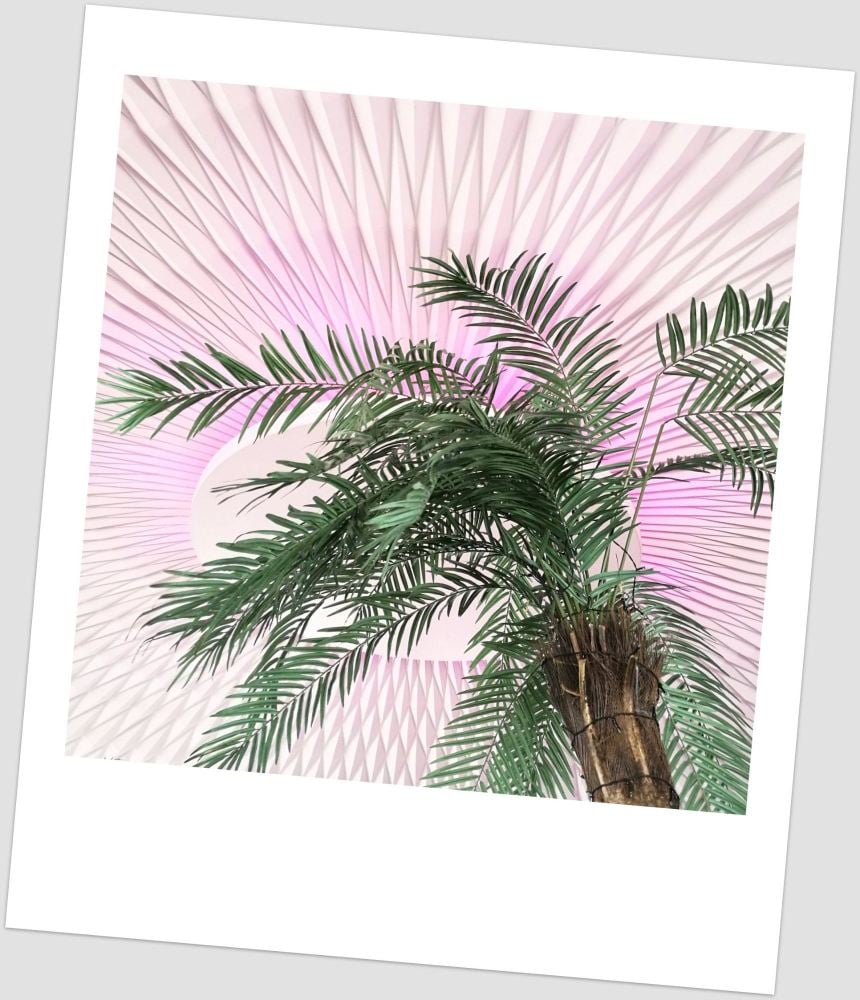 Good to know………

You'll need to pay the small Pier toll charge but keep your ticket as it's valid for a whole year. Please note - under 5's are free.

There is an outdoor terrace area if you want to sit and enjoy the sun and atmosphere.

A baby change table can be found by the ladies toilets.

There are plenty of highchairs available.

Hot water can be provided if you wish to warm up a bottle of milk for your baby.

Key West Bar & Grill offers the perfect venue for any celebration especially as the sun goes down and the lighting in the ceiling can be seen at its best. Full details of venue hire can be found here.

If you would like to know more about Key West Bar & Grill including special offers and upcoming events then please do visit the Website.


I can thoroughly recommend a trip to Key West Bar & Grill, the food and service was outstanding and we can't wait to go back.