In the Moments Photography Review
Posted on
Last weekend we met a lovely Poole based photographer for a Christmas shoot on the beach and I was overjoyed by the outcome.

We didn't have the weather on our side which was a shame, especially as we'd had glorious sunshine first thing in the morning but that didn't matter when myself, my husband and the children were warmly welcomed.

It may sound odd to have a Christmas shoot on the beach but I loved it. It's unique and the views are simply stunning. We had a little set up ready with a decorated Christmas tree, rocking horse (which my little girl was straight on) and some other Christmassy props and seating for the children.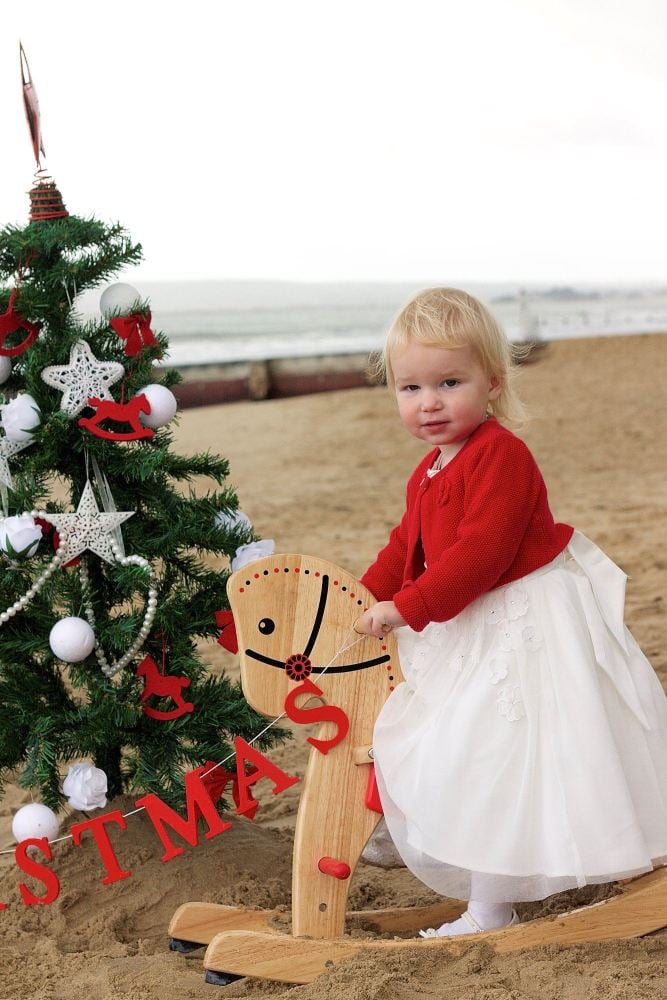 There was no time to lose with the rain in sight and our photographer let the children explore and play with the props before encouraging them to take a seat and enjoy a cup of milk. Sadly I am not blessed with model children who do as they are told so I spent my time silently begging my daughter to stick her tongue back in and praying my boy wouldn't break anything else (we won't go there).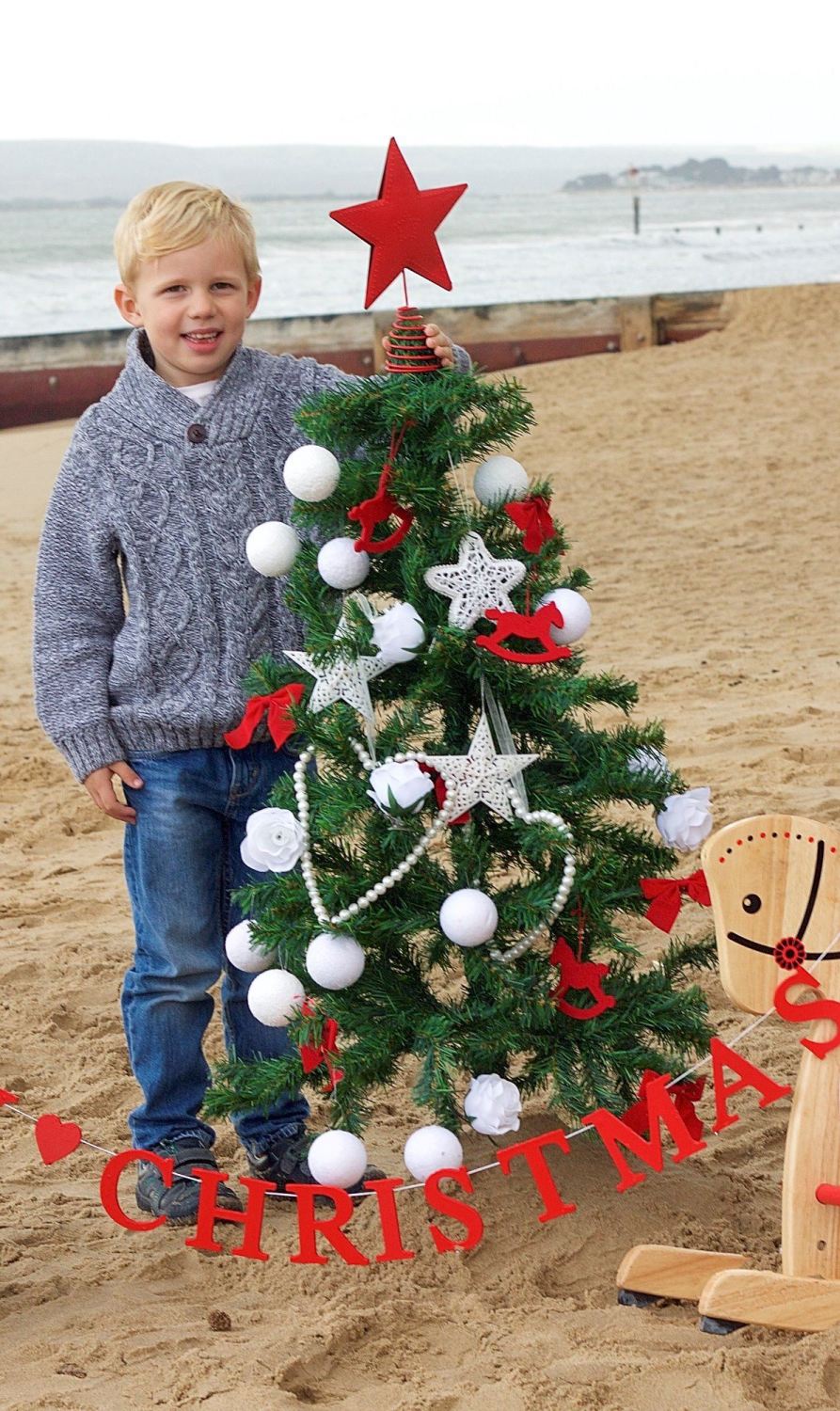 I honestly didn't expect to get any good pictures of my children, not because I had doubts in the photographer but more that I knew what my children were like. You can imagine how pleased I was to have received my digital prints and see photo upon photo of my little darlings looking utterly adorable. I'll even be honest enough to admit that one of them brought a tear to my eye and I can't wait to get it printed off so I can frame it for the hallway. I'd also like to turn them into Christmas cards this year which I know the family will love.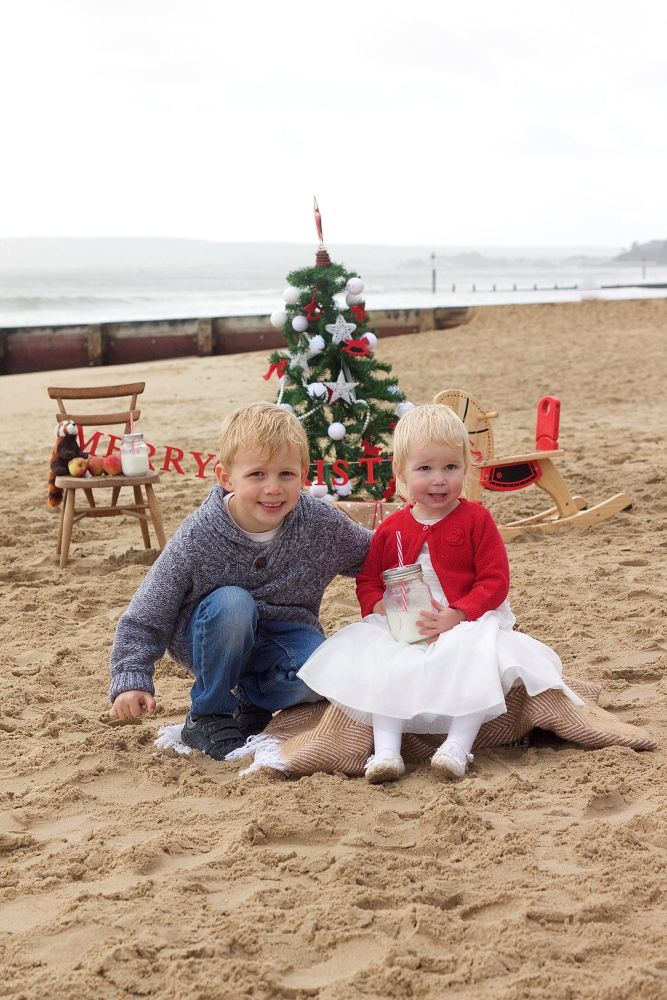 After the shoot I asked our photographer to tell me a little about herself and her style and she said 'As a mum of two small girls I know how important it is to capture everyday moments as those photos are the ones which really stay in your memory and therefore my preferred photoshoots are lifestyle photography. I do these mainly outdoors with my favourite locations being Avon Heath Country Park, Coy Pond, Upton Park or the Beach however I can also do photo shoots in your own home, especially for newborns. I am a strong believer that babies don't belong in baskets but Mums arms and I just love capturing those first moments of a babies life. As well as children and family shoots I also do maternity, birthdays and cake smashes.'

I can highly recommend In the Moments Photography. The Christmas shoot we did costs £40 which includes digital prints for you to do with as you wish. For more info please visit the Facebook page.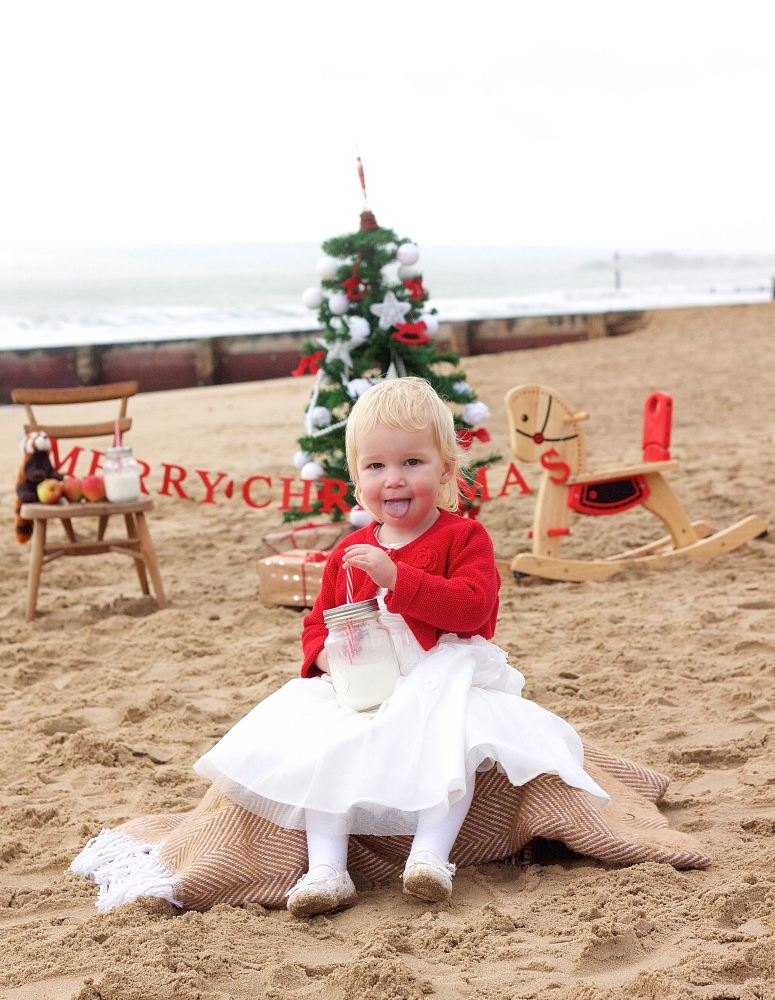 Please note – Dorsetmums was invited to review the Christmas photo shoot however all opinions are my own.