LEVEL8EIGHT Sky Bar Festive Afternoon Tea Review
Posted on
Afternoon Tea is by far my favourite grown up pastime so I was delighted to receive an invite to the launch of the Festive Afternoon Tea at the Hilton's Level8skybar.

I'd already seen photos so I was excited anyway and then add to that the fact that I rarely get out without the children I was pretty much bouncing through the door!

Myself and others were welcomed by the management and handed a glass of prosecco which went down a bit too well for a Wednesday but I felt it my duty to experience everything and happily accepted a second glass when offered.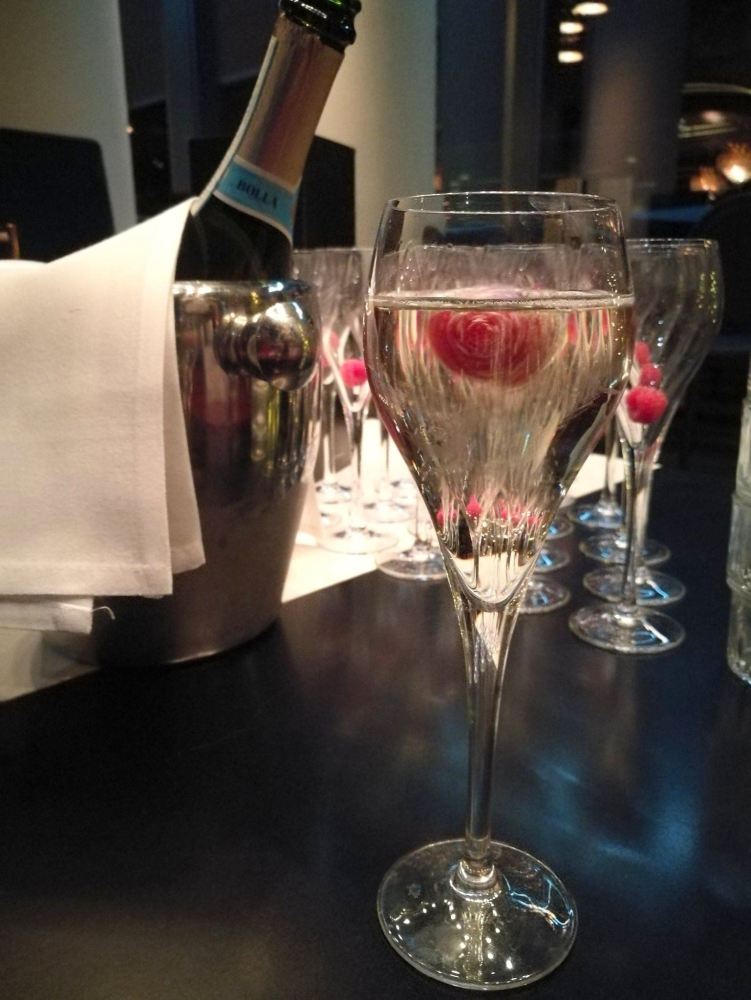 From the minute you walk in the door you feel like you are somewhere special, the décor is very elegant and the views of Bournemouth are just stunning.

Once everyone had the chance to have a little natter we were invited to view the cake stands and take our seats for tasting. If you are a tea lover then you'll be pleased with the choice which includes Classic Chai, Persian Earl Grey, Jasmine Pearls and Mao Feng Green Tea. The loose leaf tea is supplied by The Gilded Teapot which is based in Dorchester.

We were told how a Parisian pastry chef called Cedric had worked tirelessly to create the new menu and put his own little spin on the delicacies on offer.

First impressions were that this was no normal Afternoon Tea. I love all things Christmassy and couldn't wait to see how they had incorporated this into the sweet treats. Of course it would have been a bit boring to have 4 mince pies so I was delighted with the balance and variety.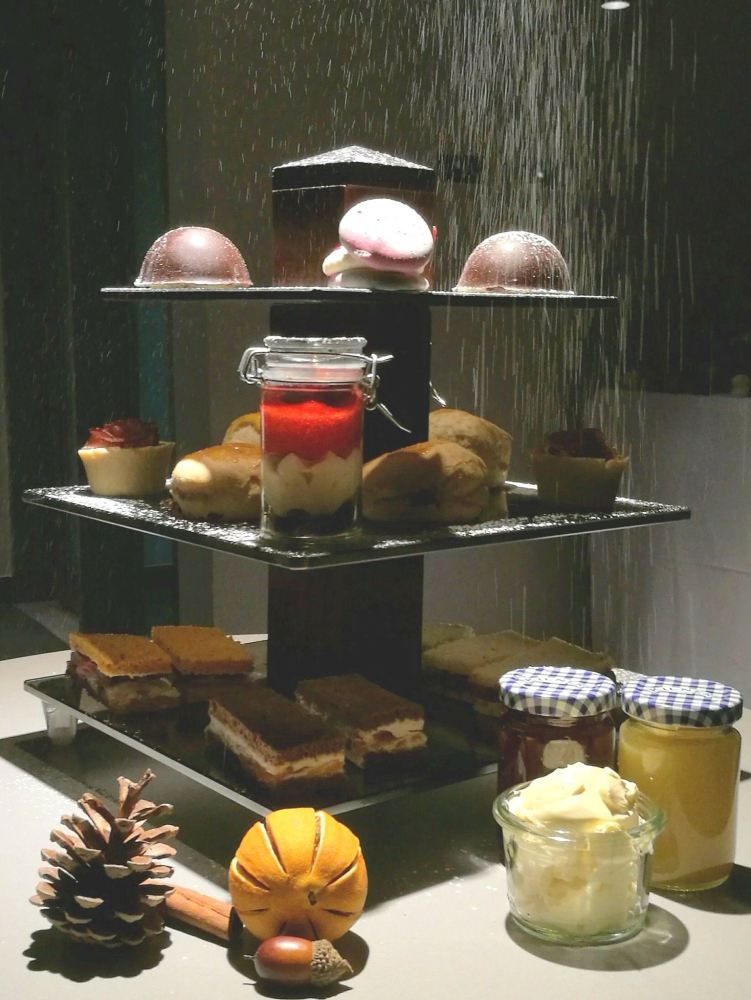 Before we sat down I had perused the menu and was a little confused about the ratatouille finger sandwich but surprisingly it turned out to be my favourite filling. Of course the roast beef and horseradish, smoked salmon and cream cheese and turkey cranberry sandwiches were all very tasty too but I do like to try something original now and again.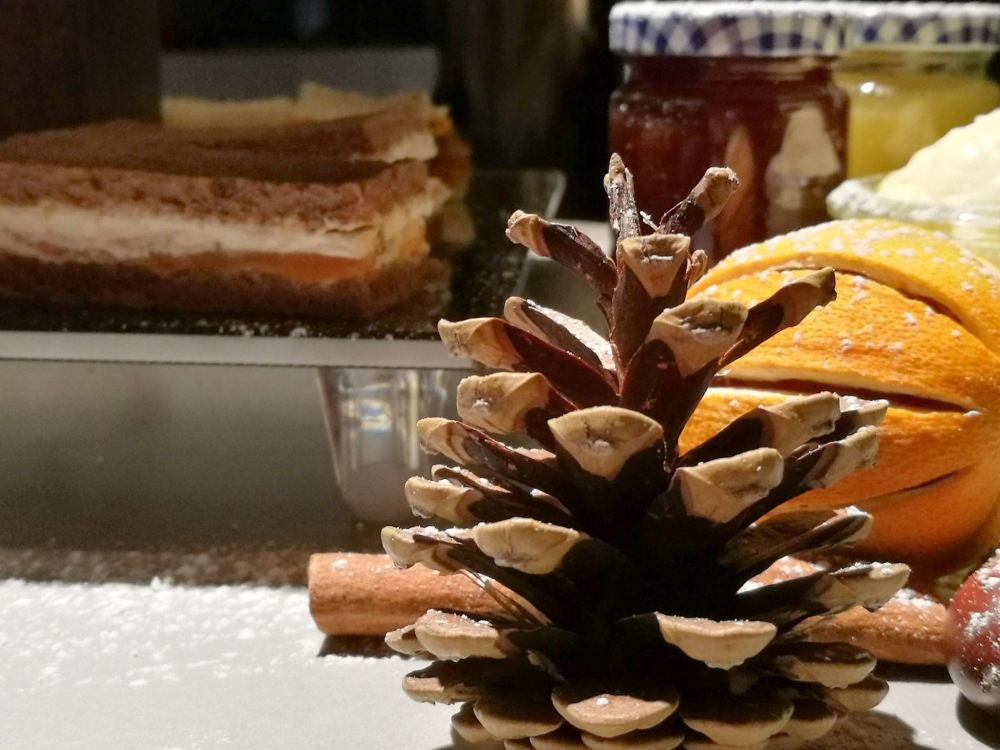 Next was my favourite part and I started with the beautifully decorated and colourful meringue with fresh cream and fruit followed by the chocolate orange dome, apple and raisin tart gourmand and Christmas pudding and redcurrant verrine.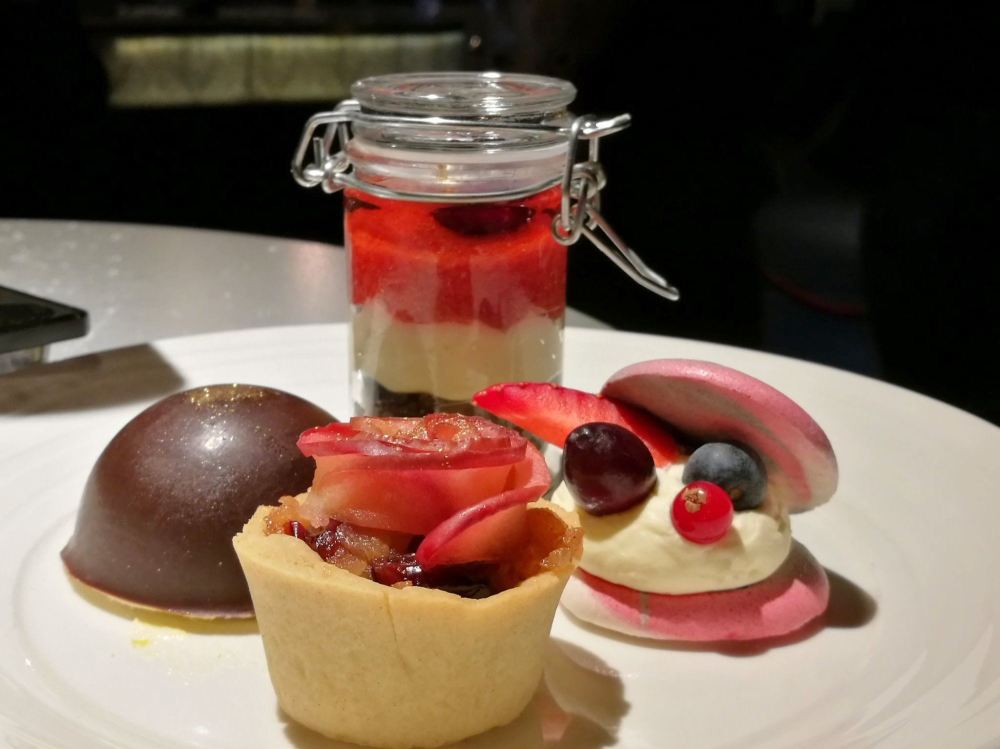 All were divine but I think the verrine had to be my favourite. There was a sweet boozy layer of Christmas pudding in the bottom with a layer of vanilla mascarpone cream topped with a sugarless redcurrant jam. Every mouthful was like Christmas in a jar!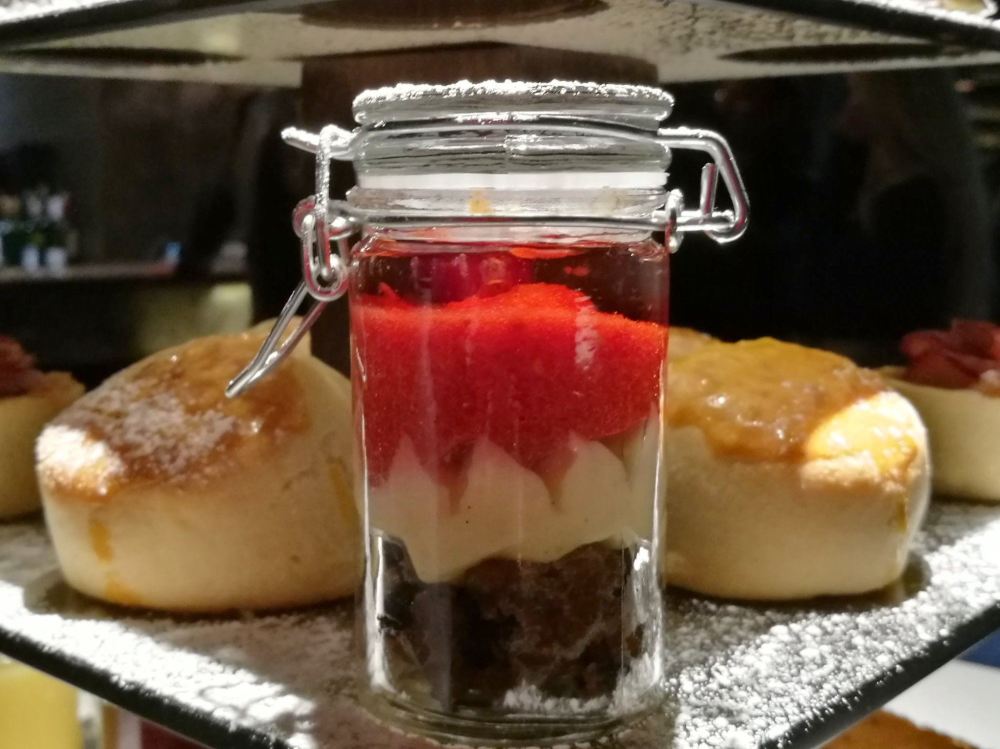 Of course, you can't forget the traditional scone and we had the choice of good old plain or cranberry. Smother them with the clotted cream and 'From Dorset with Love' strawberry jam or lemon curd and you're onto a winner!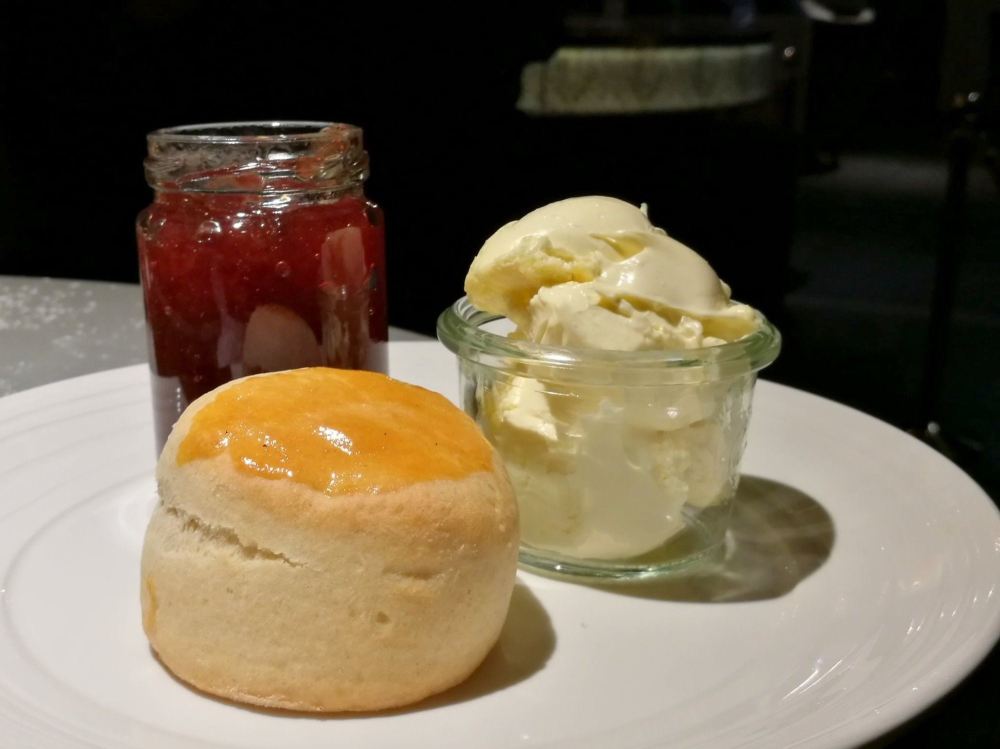 Although I am a huge tea drinker I had opted out on this occasion simply down to the fact that I wasn't driving and the processo tasted too good. I was assured by others on my table though that it was very good.

So my conclusion on the Level8skybar festive afternoon tea is that it's the best I've ever had! So much so that I have heavily hinted to my husband to take me back and if I don't get there before it finishes in January then I'll be back in the summer to try their non festive version.
Good to know……

Everything on the festive afternoon tea is homemade with ingredients sourced locally.

Prices start from £18 per person but of course if you are celebrating a special occasion you are able to upgrade and include a glass of champagne or prosecco.

Booking in advance is highly recommended.

If you are not a tea drinker then you may opt for coffee or hot chocolate instead, perfect for those cold wintry days.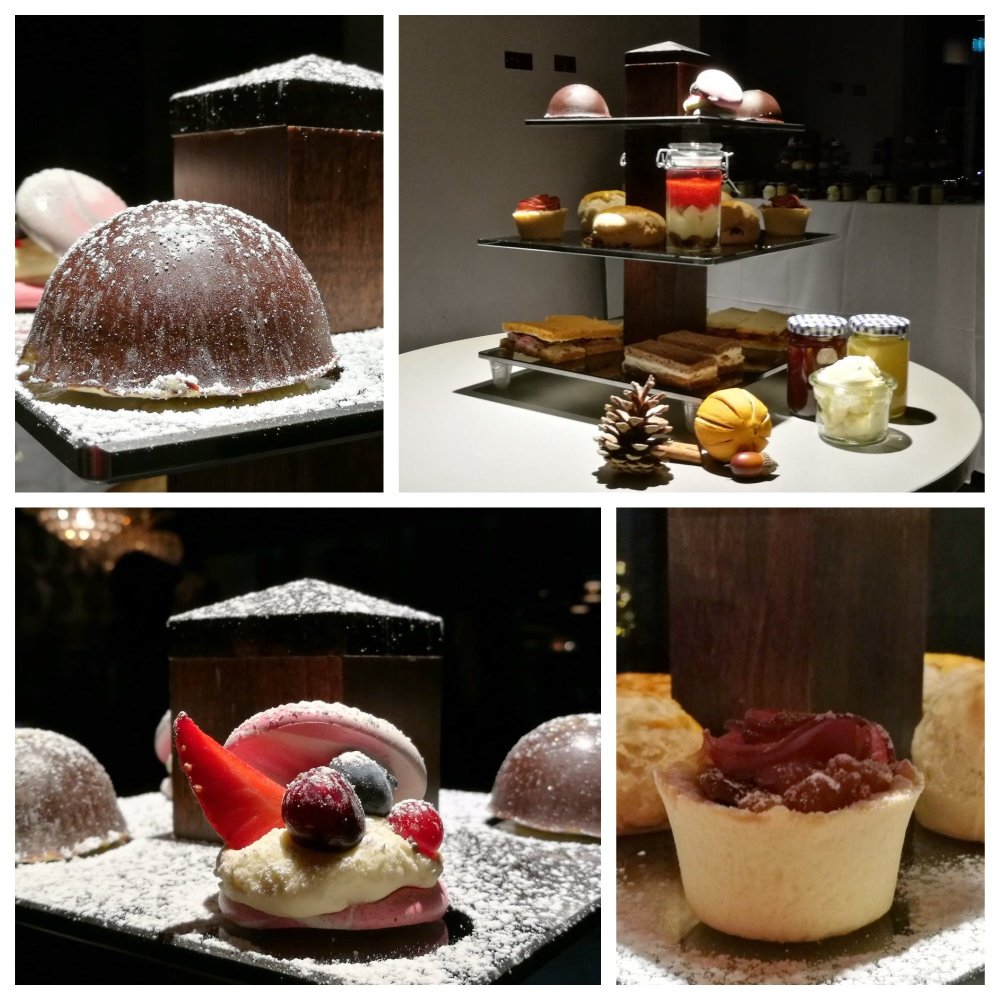 Please note – Dorsetmums was invited to review the festive afternoon tea however all words are my own.