Our #40for40 Sending Cards to PostPals
Posted on
I came across Post Pals a while back and immediately fell in love with this small charity which invites kind people to send a card, letter or a gift to a sick child to brighten up their day.

The charity supports children aged 3 to 17 years anywhere in the UK and you'll find each child on the website with some information about them and the illness they suffer plus their story so far, interests and important information on what not to send if applicable and a forwarding address. If one of the Pals have a sibling then there will also be some information about them too as it's nice for a brother or sister to feel involved.

Myself and my daughter sat down recently and created some cards with a heart shaped potato stamp and I included some stickers in the card with a short but friendly note saying hi.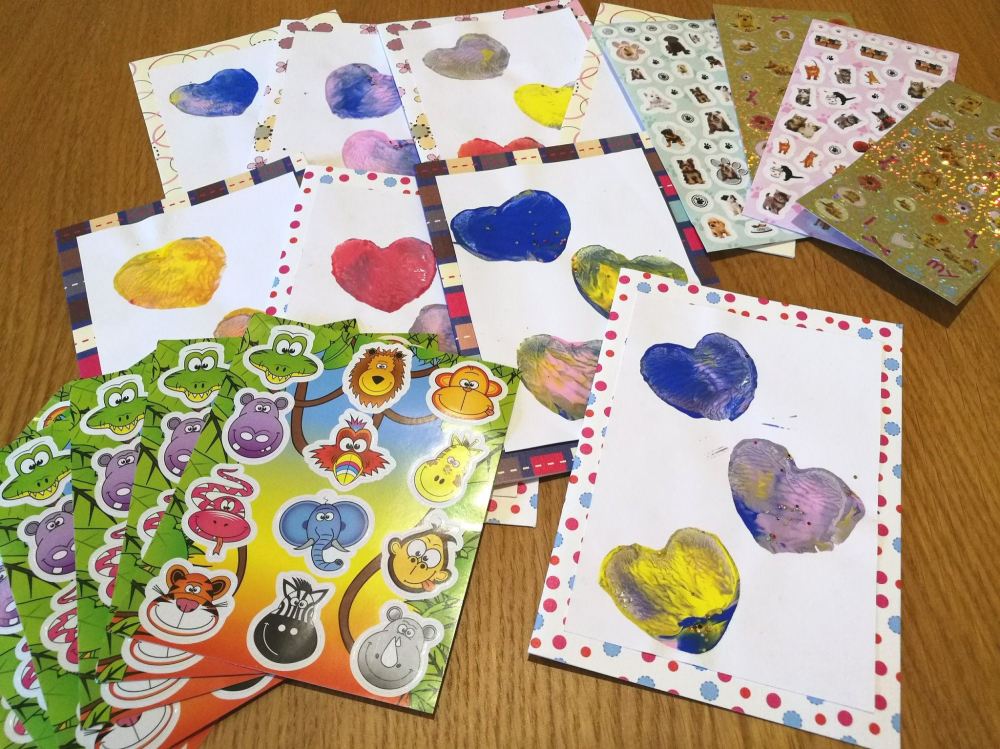 Some of you like me may be worried about what to write and PostPals have written a Guide to Writing Post which is very helpful. In brief they invite you to talk about yourself, family or hobbies. Kids love jokes and poems or maybe tell them something funny that happened to you or your family recently. Most importantly there is some advise on what not to say including the well meaning phase 'get well soon'. If you write or send a card, keep it light hearted and fun.
For more information on Post Pals or to send a card, please visit the Website.
#8of40