Paultons Park and the new Peppa Pig rides!
Posted on
Paultons Park just got even better with 2 new amazing rides in Peppa Pig World!

We were lucky enough to be invited to the recent preview event and although we have been to Paultons Park many times before I was excited for my daughter as she's now a huge Peppa Pig fan. The new rides 'Grampy Rabbit's Sailing Club' and 'The Queen's Flying Coach Ride' are much bigger and more impressive than I could possibly have expected with Grampy's boat going through the Queen's Castle and then her coach travels high above the river.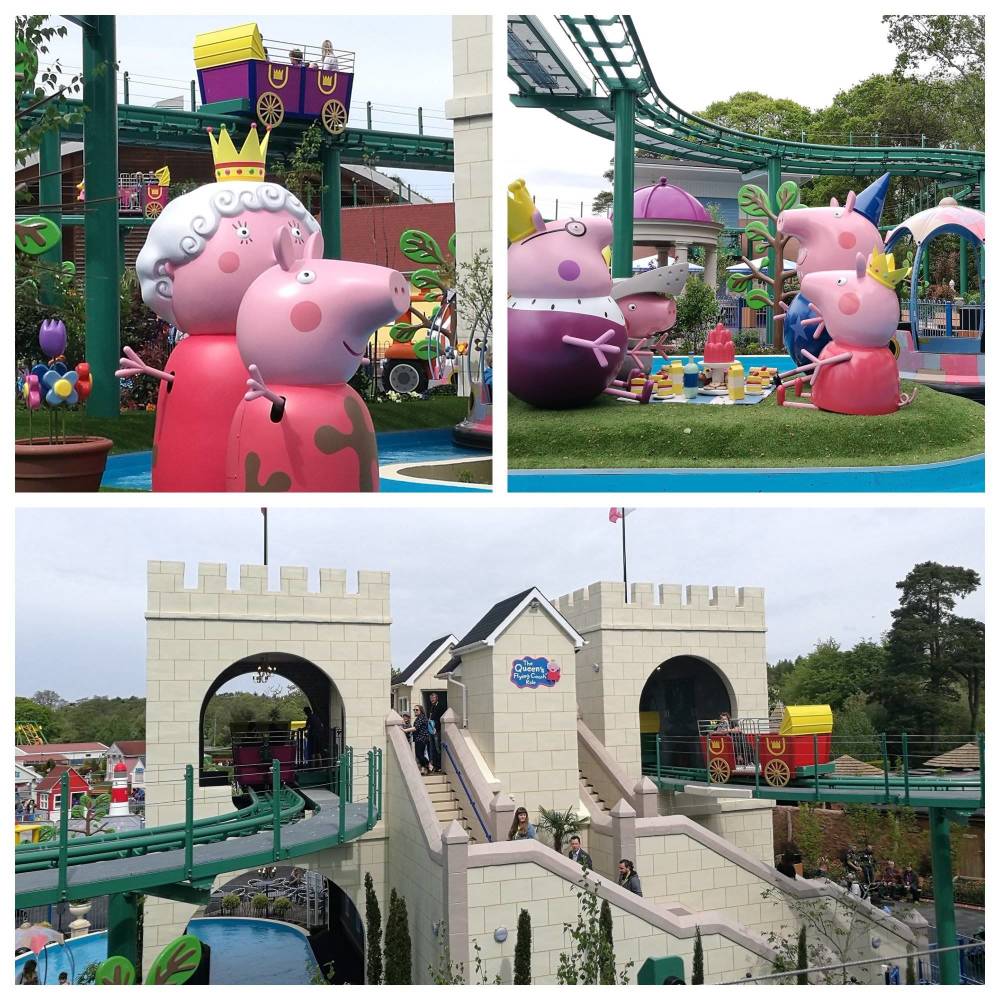 We started on the water and jumped into our brightly coloured boat for a gentle ride down the river towards Pirate Island. The boat slowly spins so everyone gets to have a look around. We came across Peppa and George having a royal picnic with the King and Queen, we journeyed through the Castle with hanging chandeliers and weaved our way to Pirate Island at the end where Emily Elephant, Suzy Sheep and more of Peppa's friends stood.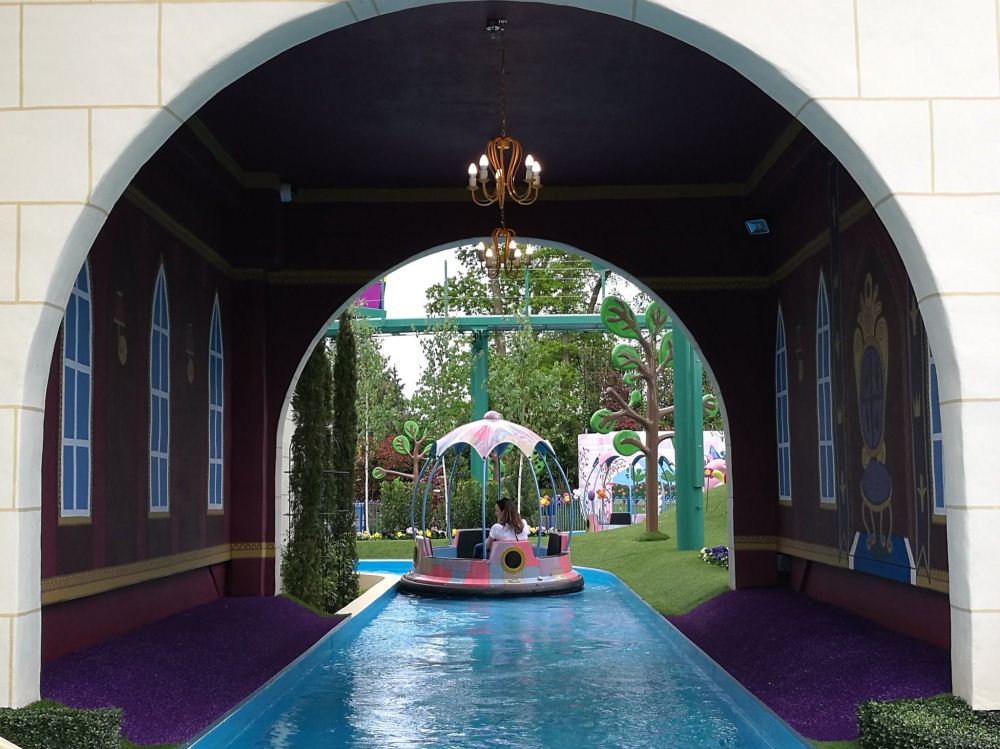 When we got off, our ever so shy daughter spotted Peppa Pig and ran for a cuddle and we both said hello to Mummy and Daddy Pig.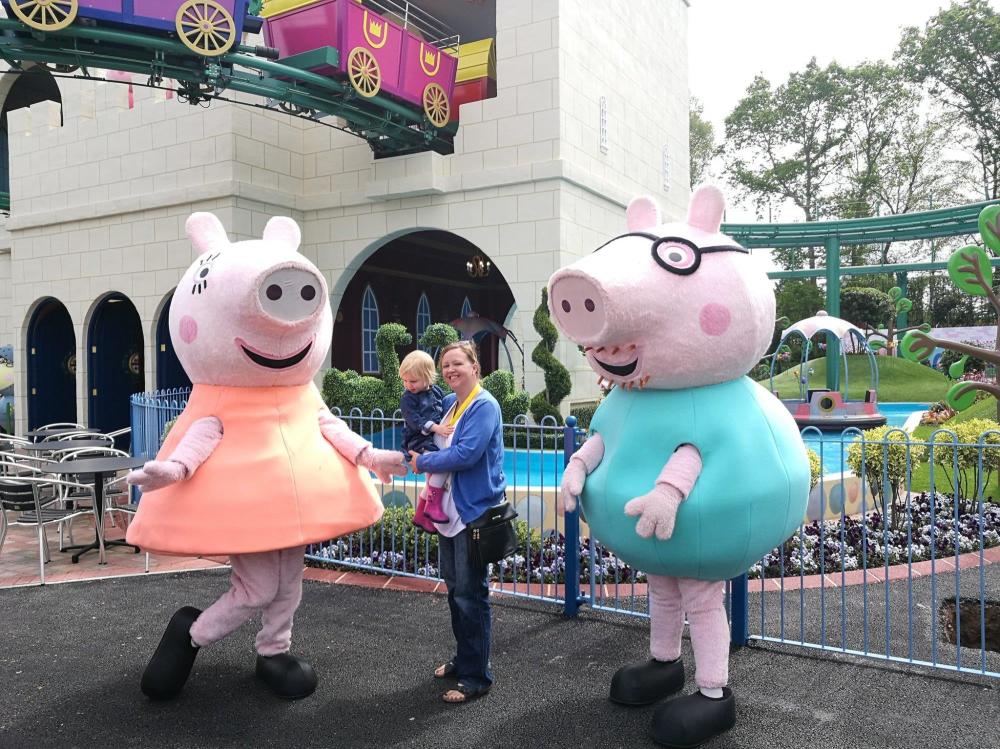 We took the time to wander around and look at all the flowers and characters before setting off on the Queen's Flying Coach Ride. We climbed the steps to the top of the Castle and were invited to step inside a coach to begin our journey. The views were just incredible, we could see all over Peppa Pig World and then look down on all the other happy families on the boat ride.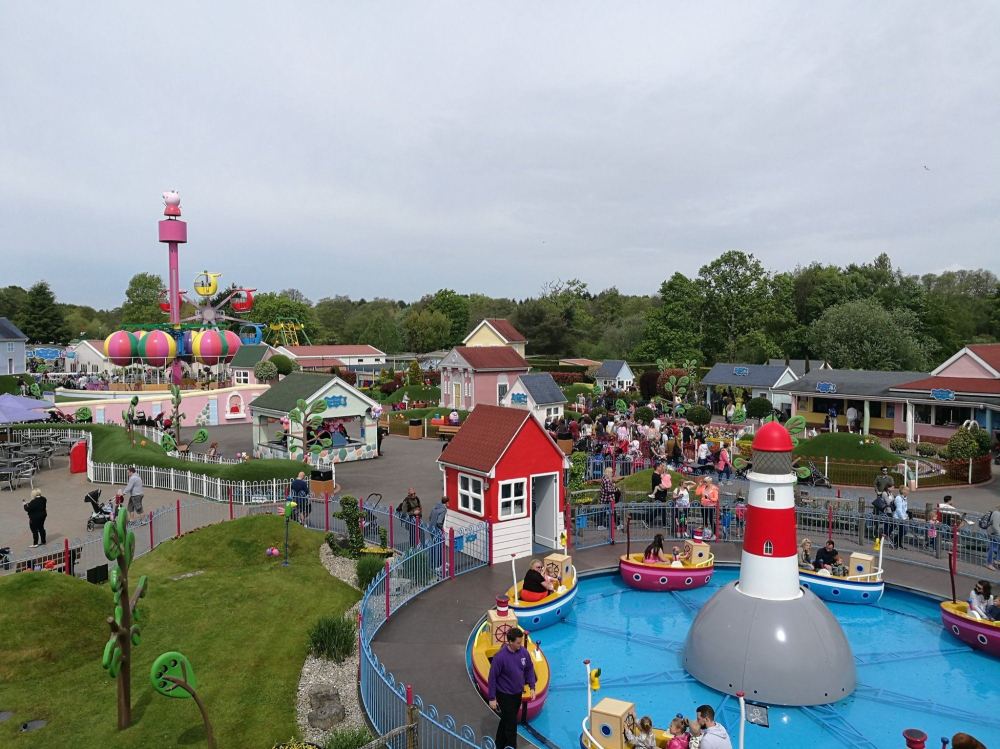 While you're there, look out for Mr Bull and his digger. We stood watching for a while and then all of a sudden there was a big squirt of water…. that naughty Bull had hit a pipe!!!

After our fun on the new rides we jumped on George's Dinosaur Adventure ride, Daddy Pigs Car Ride and then went for a quick run through Peppa Pig's House to see the family. You can easily spend a whole day in this part of the park as there are now 9 fun themed rides plus George's Spaceship Playzone (which from experience they won't want to leave), Mr Potato's Playground and even a Muddy Puddles Splashzone with squirting water coming out the ground!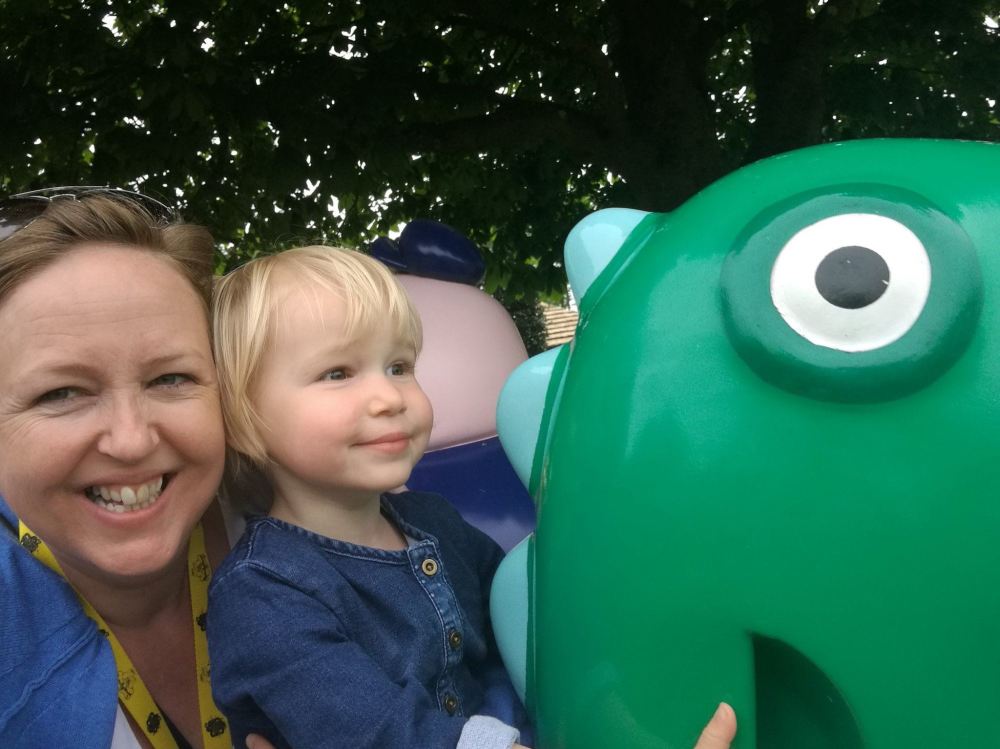 Little Africa is another new attraction for this year and we were pleasantly surprised with the number of animals and birds we found. We saw meerkats, African crested porcupines, fennec fox, a huge Gambian pouched rat and a tiny African pygmy mouse. The impressive aviary is definitely worth seeing and whilst you are standing on the platform make sure you look up as there were lots of wonderful colourful birds hiding above our heads. There are screens and boards around to help you name the wildlife but whilst I tried to educate the kids they were too interested in running off to the next exhibit to see what they could find.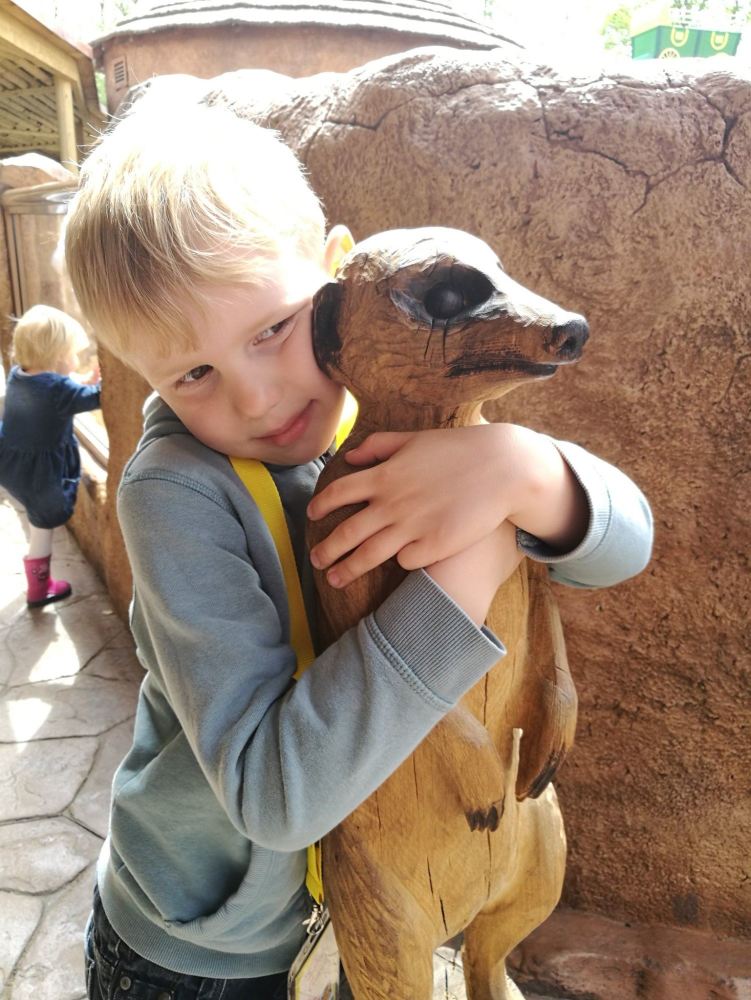 After spending ages in Little Africa we decided to stop for our picnic and attempted to get our little girl to sleep with a slow stroll over to the Lost Kingdom. As I suspected, there's to much for her too look at and once we were there she screamed to get out so we played in the Dinosaur themed park, met a rather large roaring dinosaur and enjoyed a couple of the smaller rides together.

A few more rides later and we found ourselves back in Peppa Pig World enjoying a hot drink and biscuit in the new Café before heading off with 2 extremely tired and happy children. (Mummy and Nanny were pretty pooped too!)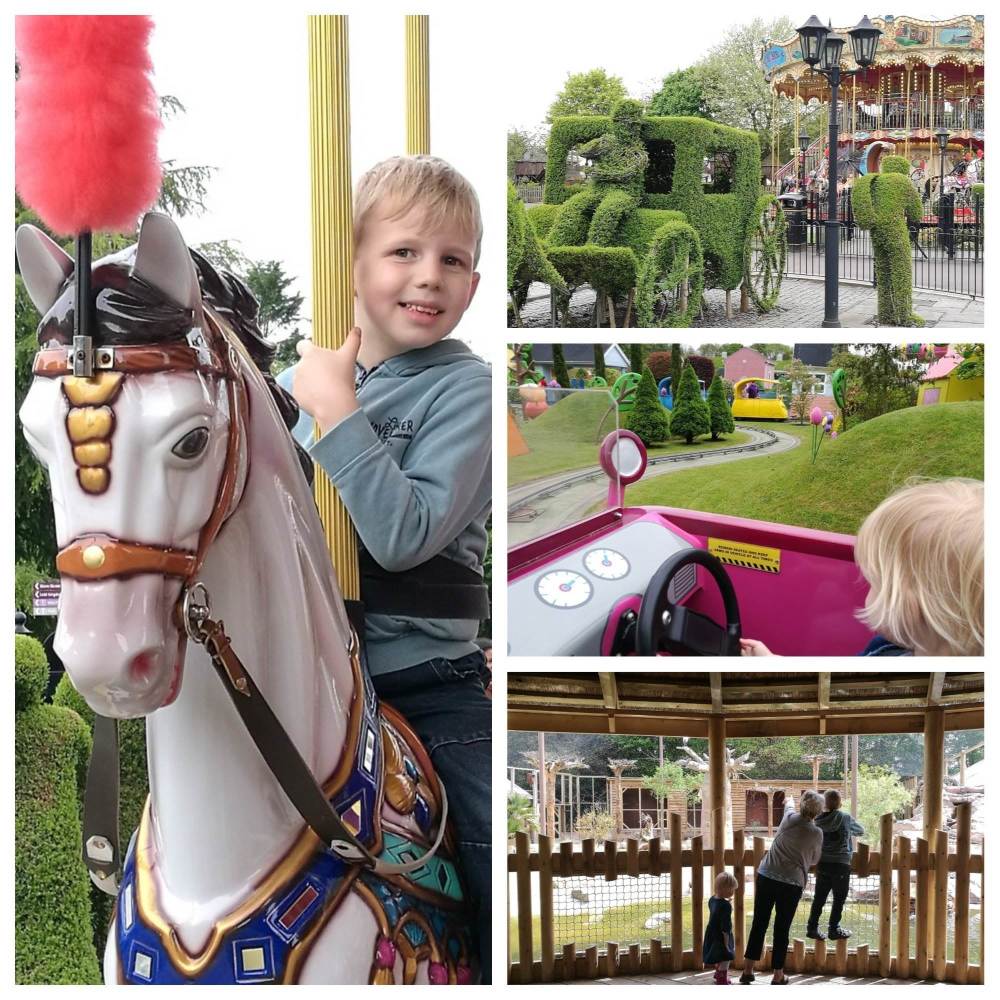 Paulton's Park has over 70 rides and attractions and I promise you won't ever hear 'I'm bored'! If you've never been before then it might be worth considering their 2 day short break where you get 2 days entry for the price of 1.* They have rides for all ages, lots for the little one's and several for the older thrillseekers. There's also plenty of play areas which are good for coffee breaks and there's even a large splashpark with water jet, fountains, super soakers and giant tipping buckets!

For more information on Paultons Park please visit the Website.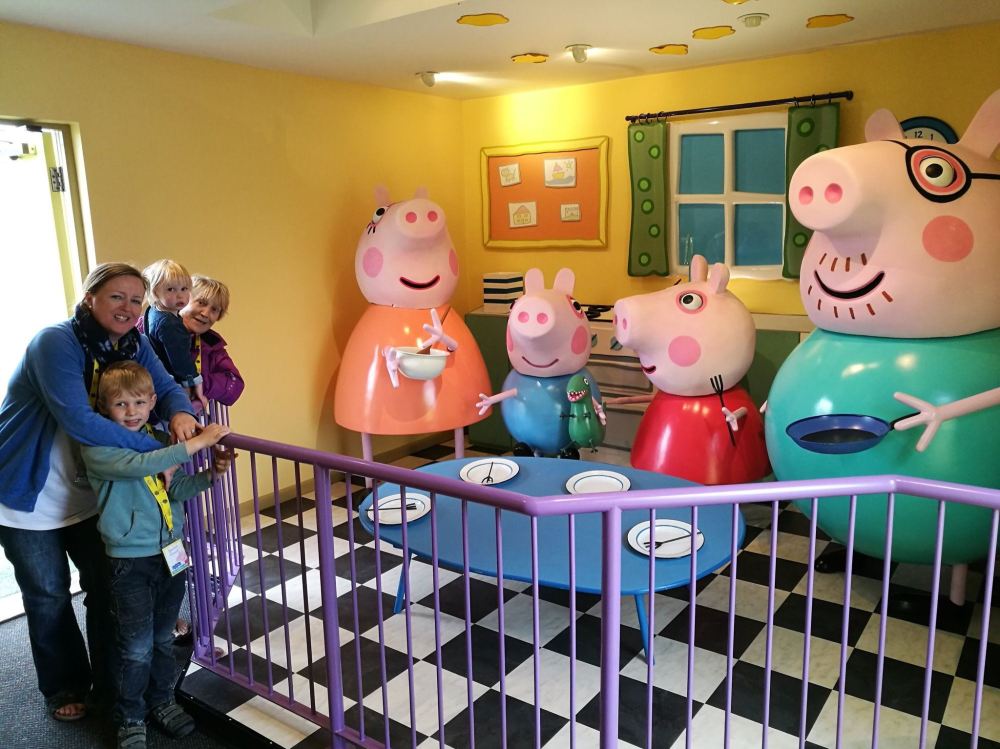 *Any prices or special offers mentioned are correct at the time of writing.

Dorsetmums was invited to Paultons Park for the purpose of writing a review however all views are my own.