My Eve and Ruby Pudding!
Posted on
I recently bought a huge bag of home grown rhubarb at a church fete and I thought I would combine the rhubarb with one of my favourites, Eves Pudding. It turned out to be quite literally the best pudding I've ever had!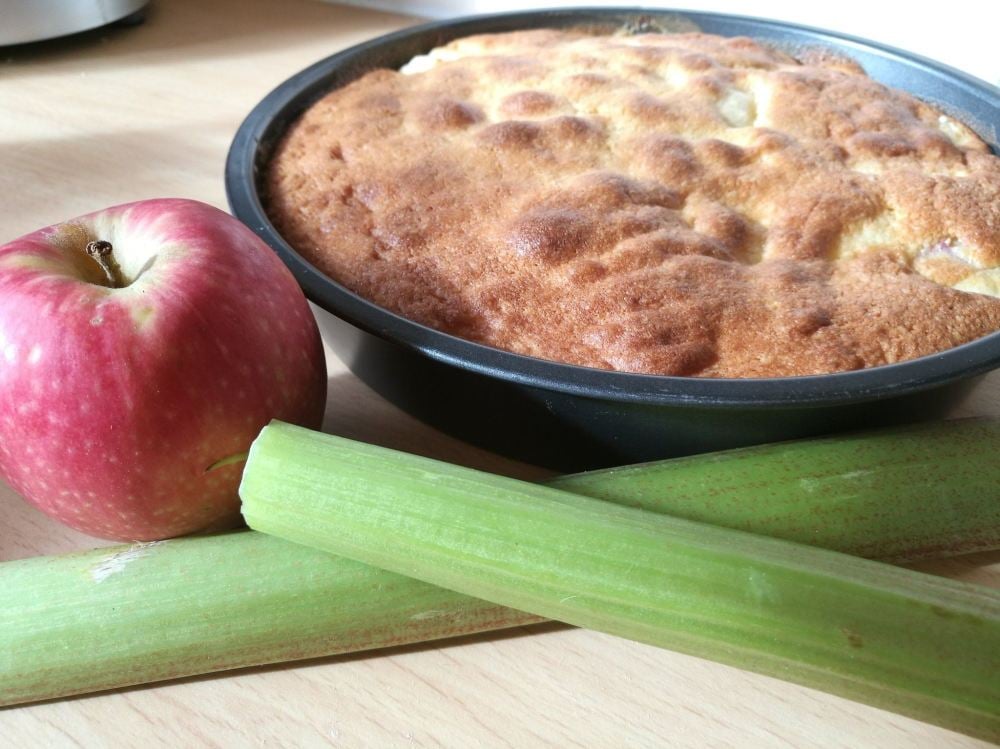 Ingredients:
2 eggs
110g self raising flour
110g butter softened or baking margarine
110g caster or granulated sugar plus a little extra for the fruit
Few drops of vanilla essence
3 chunky rhubarb sticks
2 apples (I used Pink Lady)
I always use the same recipe for my sponge as I do my vanilla cupcakes and start by weighing the eggs and then do the same weight in sugar, flour and butter. When I got the ingredients out of the cupboard I suddenly realised I'd run out of caster sugar and braved granulated instead which I found worked very well.

Preheat the oven to 180C and start by creaming the butter and sugar until it's pale and then slowly add the egg. I always add a little flour each time I add egg to stop it curdling and try not to over mix it. When the egg is all in I added the flour and a splash of milk with the vanilla essence in. Normally I would have carefully sieved and folded the flour but I was cooking a stir fry at the same time so I literally bunged it all in and hoped for the best!

I deliberately made the sponge mix before chopping the fruit so it didn't brown. I like my fruit to be a bit chunky so I quickly peeled the apple, chopped up the fruit and put it in a 9 inch round cake tin with a sprinkling of sugar on top. You'll need to carefully spread the sponge over the top so it doesn't mix up with the fruit.

Pop it in the oven for about 25 minutes but keep an eye on it and when you think it's ready just pop your finger on top and see if the sponge bounces back. The skewer test will be a tough one as you'll probably hit the fruit and it won't come out clean anyway.

When I took the pudding out of the oven I made sure to let it rest for a good 15 minutes or so which meant it cut really easily and the hot fruit didn't strip a layer of skin off the kids mouths. I served it with a good helping of vanilla ice cream and everyone asked for seconds!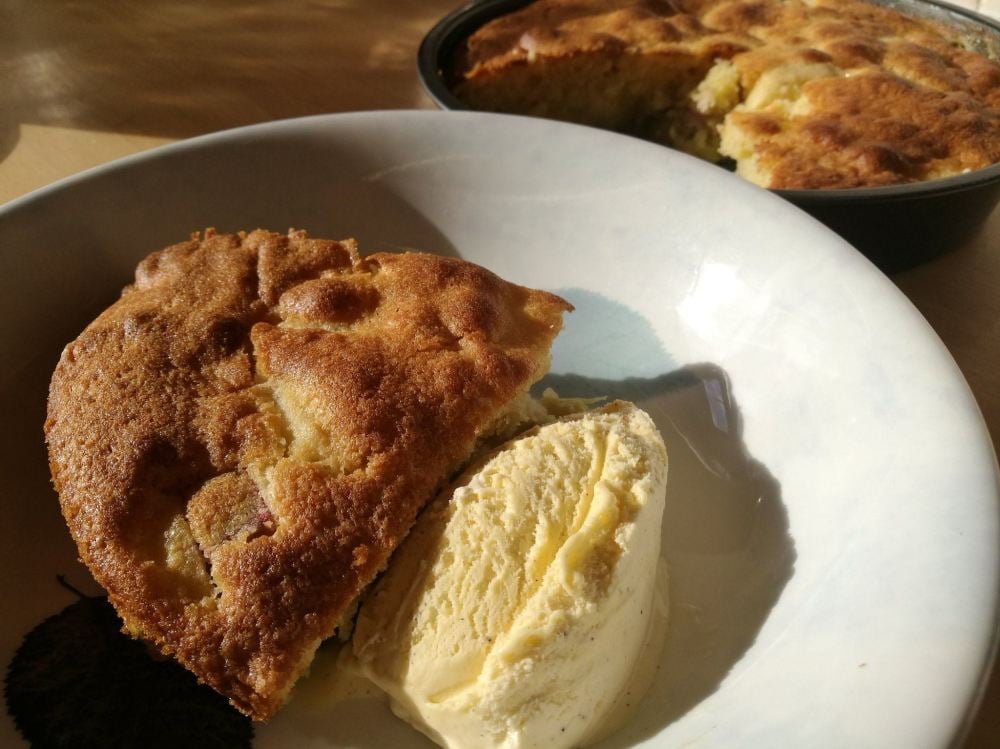 As always, I feel I should do some sort of disclaimer and say that I am by no means a professional baker and can't be held responsible if you get distracted with Facebook or Love Island and burn the pudding. Also please note that everyone's oven is different and times will vary.
Happy baking!!!