Our VIP night at Hollywood Bowl
Posted on
If you enjoy bowling with the family then I'd definitely recommend a trip to Hollywood Bowl at Tower Park in Poole. We visited recently with some fellow bloggers and had such a great night chatting and playing with the kids.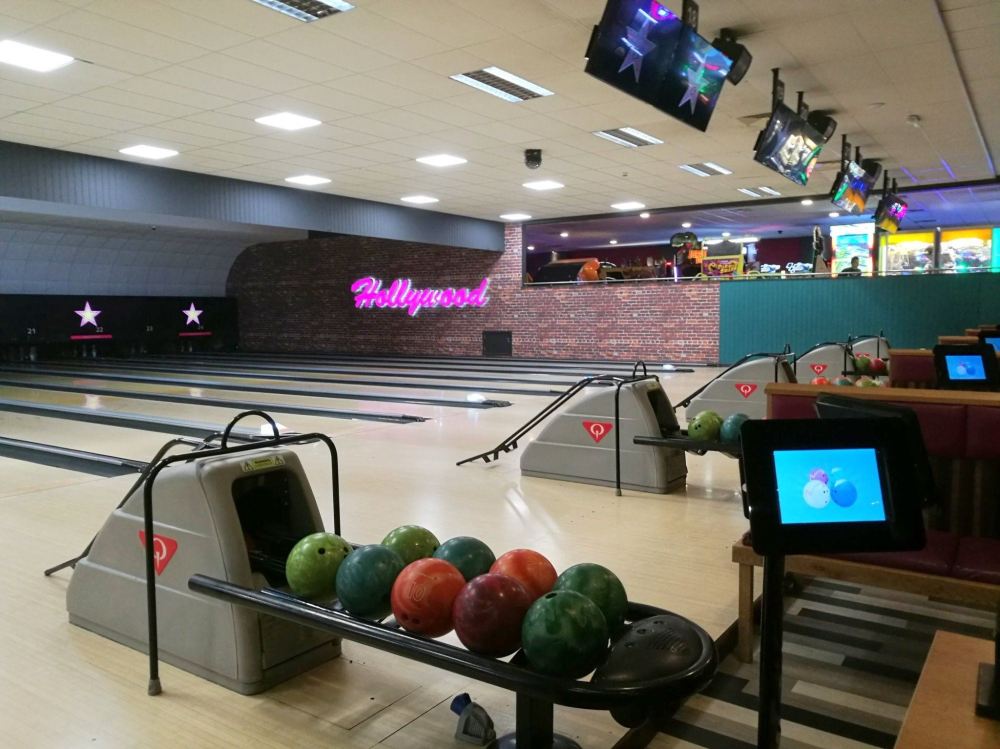 My son Sam and daughter Lucy spotted the arcade as soon as we went in and ran off to drive cars and shoot zombies while the Mums got to know each other a little.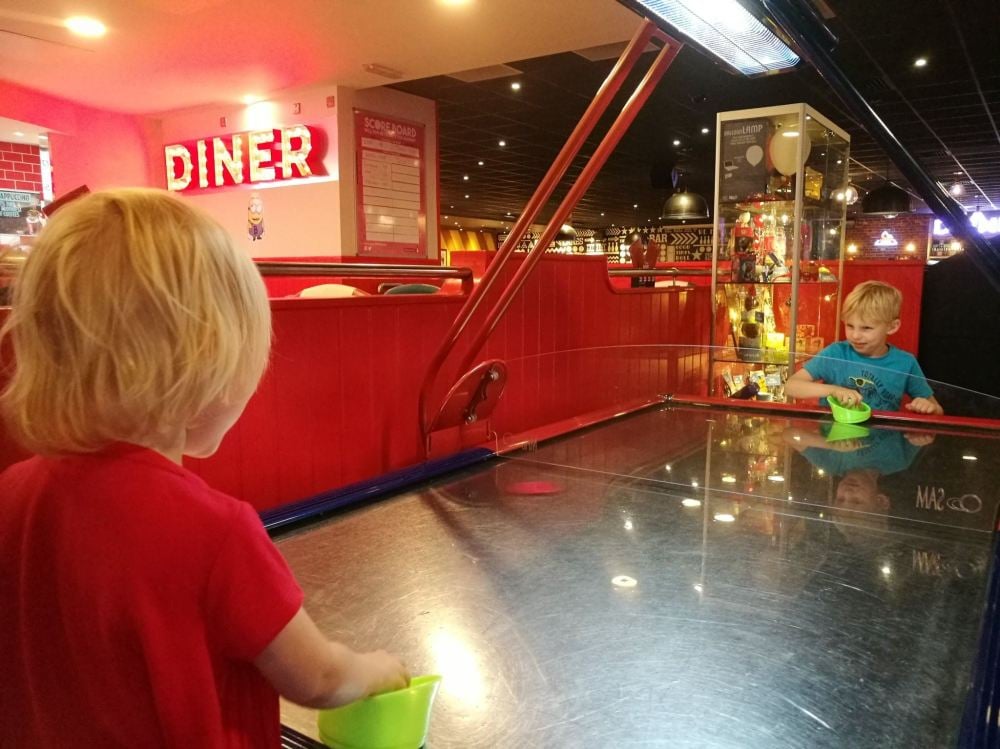 The venue is huge with a large diner and bar area plus plenty of bowling lanes. I was pretty excited to be told we would be in the VIP area which had big red curtains, posh comfy leather seating, tables and old movie memorabilia on the wall. There's even a button to press if you need help or would like to order a drink which was great.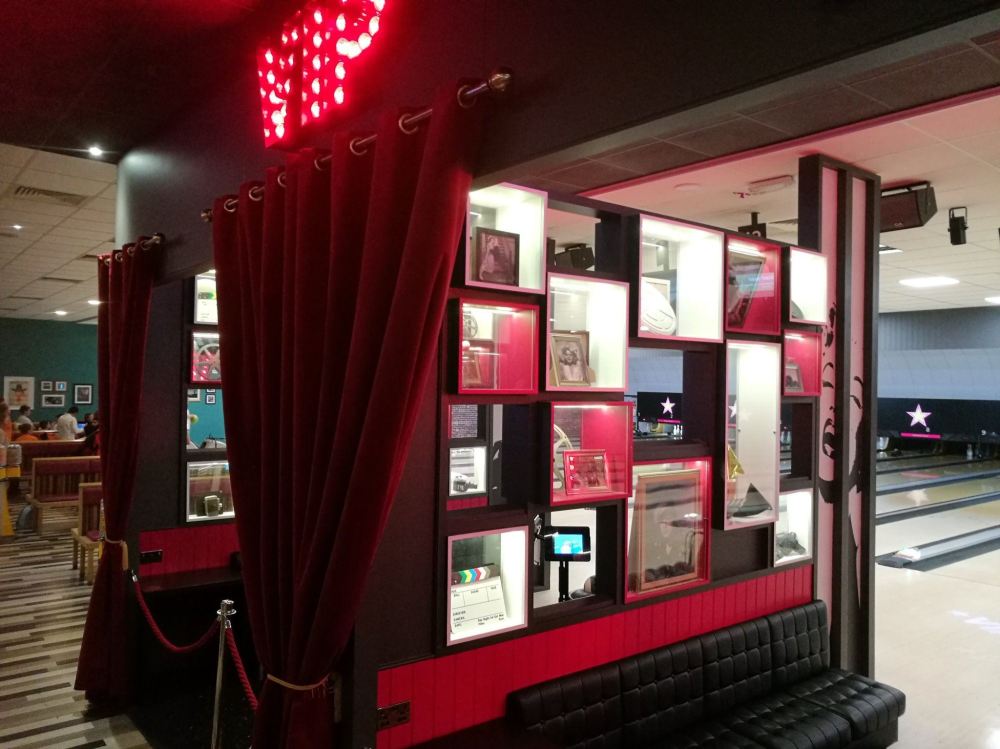 We put the kids on one lane and us Mums on the other lane and once the names were punched in we were off. We put the sides up on the kids lane and some of them used the ramp to help get that big heavy ball towards the skittles. I felt really sorry for my 6 year old son as he kept only getting 1 or 2 skittles down while his little sister got strike after strike haha.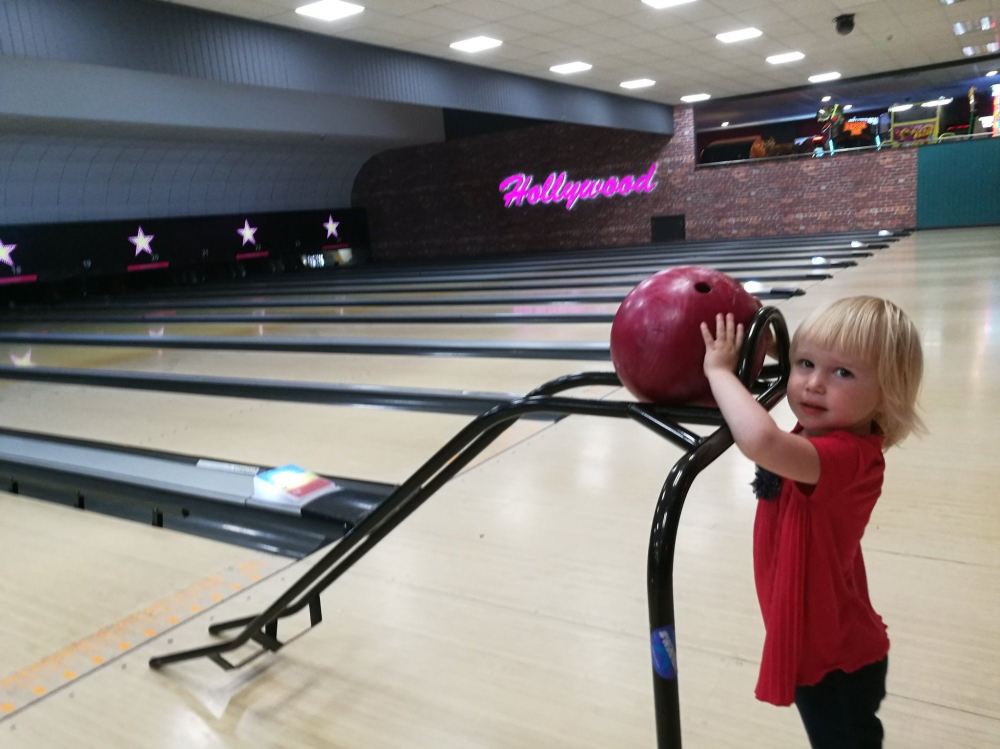 By the time we were on our last go the kids were all friends and I enjoyed seeing them bond together. Before finishing our long game we ordered food which was delivered once we were seated in the diner.

There was plenty to choose from on the Diner Menu with burgers, hot dogs, sharers and salads. The children had the choice of burgers, hot dog, chicken nuggets, spaghetti bolognese and a tomato and mascarpone pasta dish. My son went for the chicken nuggets and the staff very kindly swopped his veg for some cucumber and carrot so Lucy could share.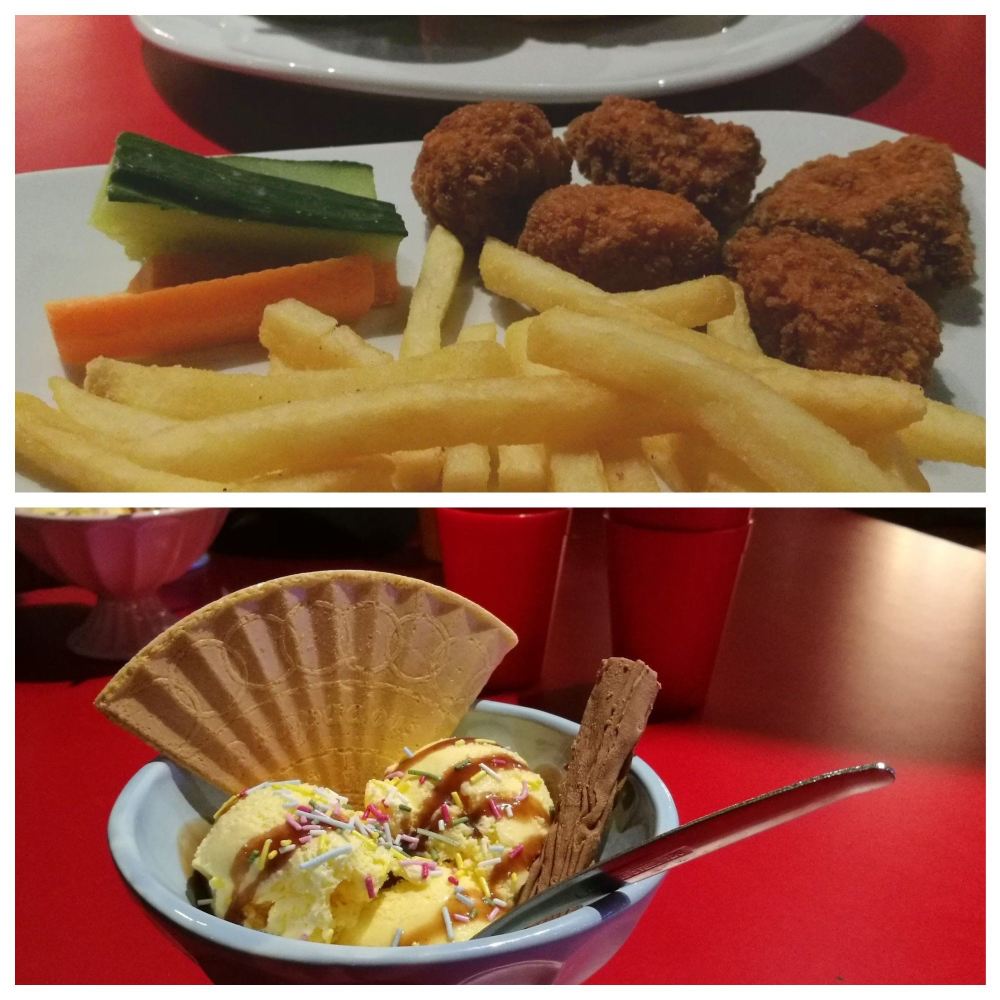 I went for the Hollywood Burger which was topped with Monterey Jack cheese and streaky bacon. Everyone enjoyed their dishes and the kids ice creams went down a treat too. If you're out for a special occasion and there's not too many of you then you can reserve the table inside a very cool Mustang! My son loved it and I've promised to take him back for dinner in the car very soon.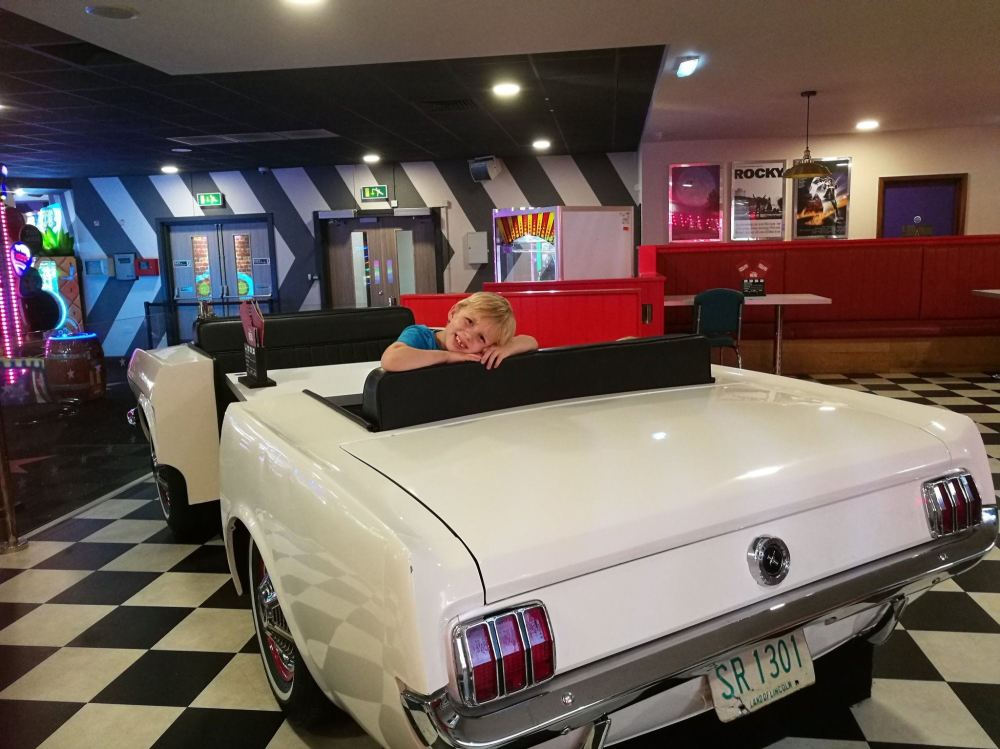 If you're looking for a night out without the little darlings then you can hit the bar and enjoy one of the many cocktails on offer. Maybe keep them for after your game of bowling though in case your aim is a bit squiffy.

The staff at Hollywood Bowl are incredibly accommodating and friendly and I have no doubt that they will do everything they can to ensure you and your party have a great visit.

Good to know……………
Colouring in pictures and crayons are on offer in the Diner to keep the children entertained at the tables.
Baby change facilities and highchairs are available.
Children's party packages include a game of bowling, kids meal, mocktail, UV wristband and a framed photo of the party.
From 27 July to 2 September 2018 Hollywood Bowl will be celebrating a Summer of Fun! There's going to be lots of activities, games and prizes to be won, including your chance to win a holiday to Hollywood. For more details on the Summer of Fun and special offer prices, please visit the Website.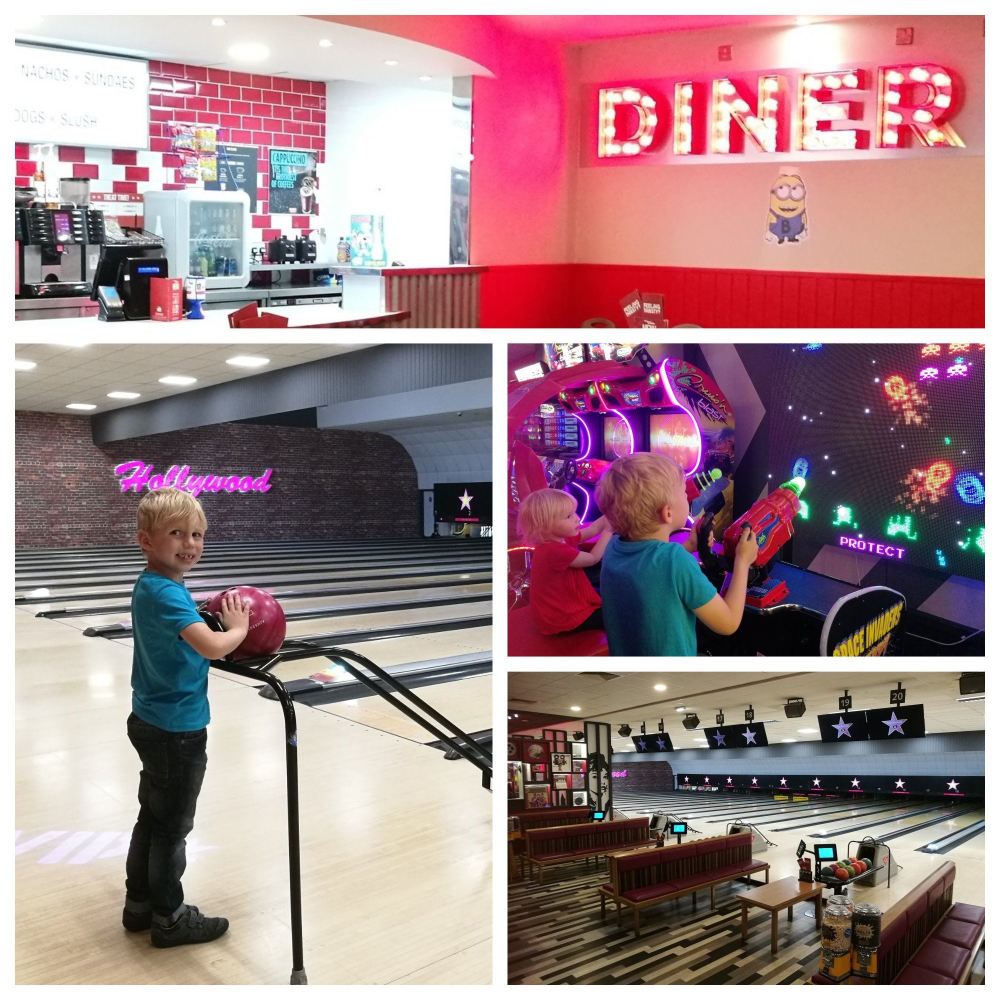 Dorsetmums was invited by Hollywood Bowl for review purposes however all words are my own.