Making Summer Berry Recipes for Marks and Spencer
Posted on
I was recently asked to try a couple of recipes for M&S to celebrate the summer berry season and with it being one of my favourite places to shop I was only too happy to oblige.
I knew 2 desserts would be too much for our little family so I timed the baking with us going on holiday to Devon so we could share them with the Grandparents.

I started by making the cheesecake base and then while that was in the fridge I quickly mixed the ingredients for the raspberry and coconut traybake. You have to bake it in a low oven for quite some time and add the raspberries and coconut near the end. I will admit that I cooked it for longer than the recipe stated because I thought it wasn't cooked enough but I really didn't need to. No one complained about the crispy edges though haha.

While the traybake was cooling down I beat the cream cheese, icing sugar and vanilla extract before adding the cream, lime juice and zest and then smoothed that onto the base ready to go back in the fridge.

Once we reached Devon and the kettle was on we all tried the raspberry and coconut traybake which was delicious with our cup of tea. I was surprised the raspberries held their shape and it still tasted great even though I used desiccated coconut instead of the flakes stated in the recipe.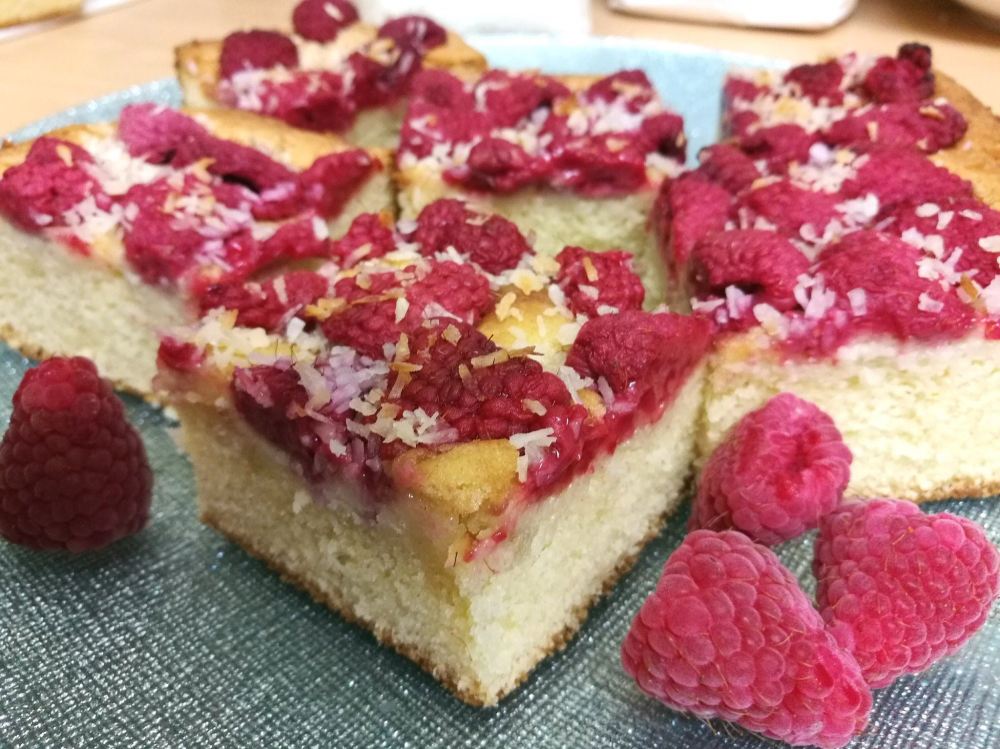 As the sun was shining we had a BBQ in the evening and after we ate I decorated the cheesecake with strawberry slices and passionfruit. This one for me was the winner! I've made a few cheesecakes before but I think this is definitely my favourite and everyone else was pretty impressed too. The flavour combinations are just perfect with the sharp lime and passionfruit and sweetness of the strawberry. The recipe made a good 10 servings and it was all gone in less than 2 days. I even caught my husband with his head in the fridge and a spoon in his hand! Apparently he couldn't be bothered to get a plate haha.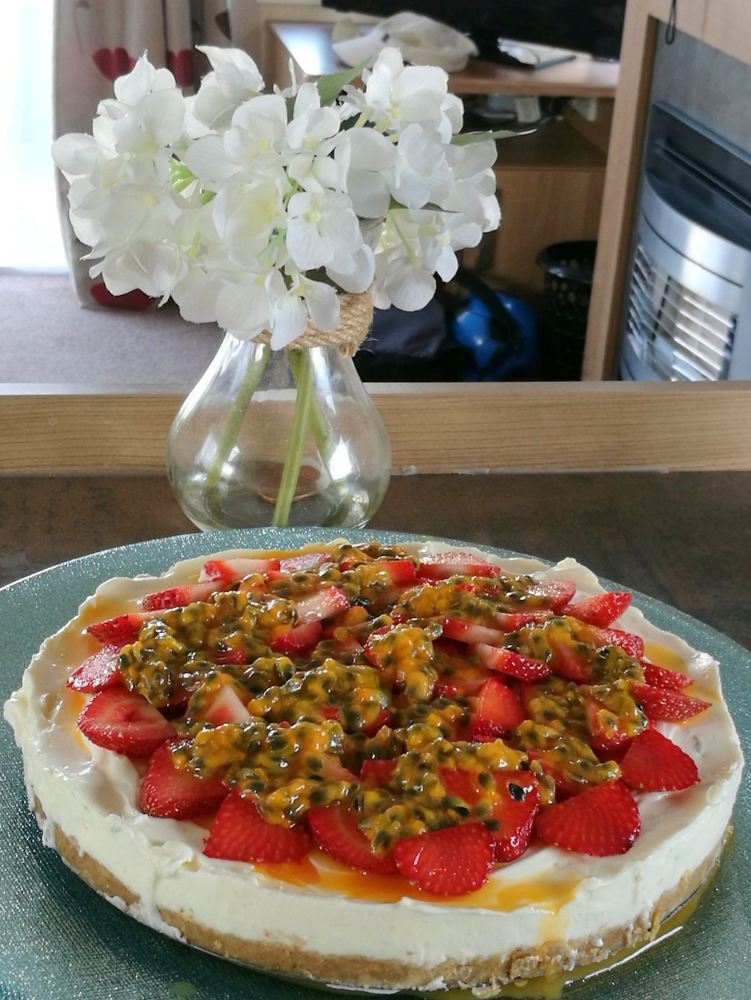 I can thoroughly recommend you have a look on their website for more mouth drooling recipes. I now want to have a go at making their Rhubarb and Custard Pavlova, Elizabeth Sponge Cake, Chocolate Nut and Berry Slice and the Eton Mess Meringue Cake.

Although I got all the ingredients from M&S in Poole you can also get them from Castlepoint in Bournemouth too. M&S is passionate and committed to the sustainable sourcing of quality British ingredients. They have worked with some of their berry suppliers for over 40 years and is proud to work with farmers who have been farming for generations.

I'd love to know if any of you have a go at making one of their recipes. Any slices in the post for taste testing will be gratefully received and devoured in seconds.
Dorsetmums was gifted the recipe ingredients for the purpose of a review however all thoughts and calories are my own.