Party fun at the Dorset Mud Trail!
Posted on
My son Sam decided that he wanted to do the Dorset Mud Trail near Corfe Castle for his 6th birthday this year and said it was the best birthday he'd ever had!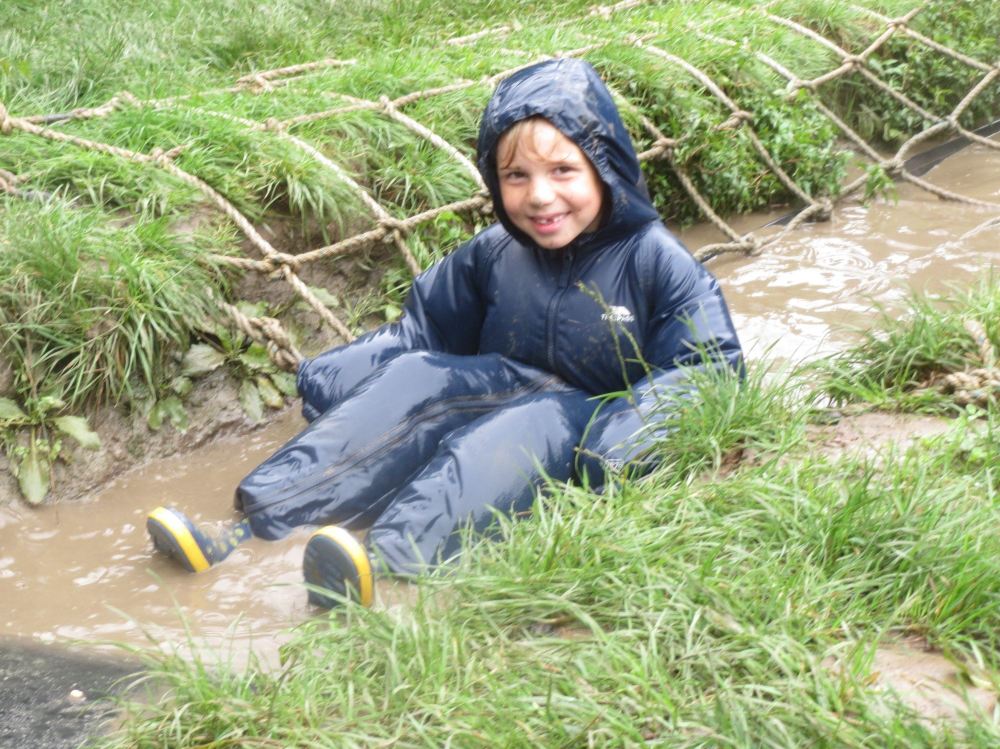 I booked a group plus a couple of the Dads so they could help them through and I'm very pleased I did as some of them needed help. We arrived in the pouring rain which made me nervous but the kids didn't care. I was worried they might get too cold but most were armed with waterproofs and running around being active kept them nice and warm.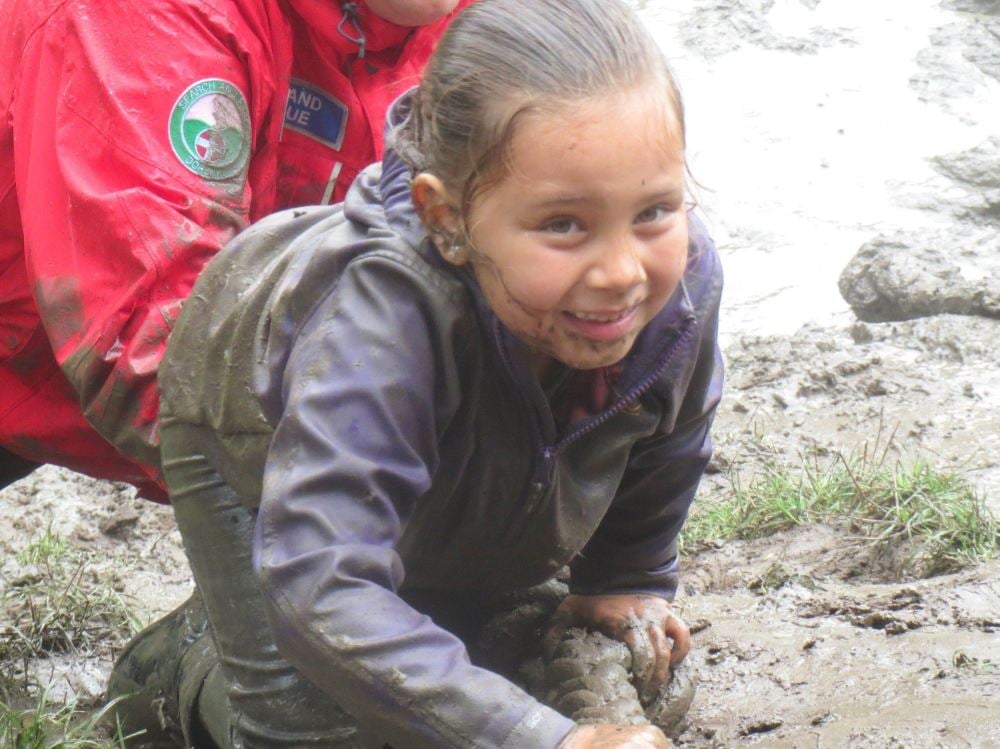 The trail was actually much bigger than I thought it was and with it being 1.5km long it took them well over an hour to complete. My husband got straight in and helped the kids get over streams, climb up slippery slopes (which was hilarious to watch), crawl through tires and under netting, climb across a roped spiders web and so much more. The only thing they struggled with was the big bouncy pillow which my husband said was just too wet and slippery for them to get on but they still had good fun trying. There's more than 30 obstacles in all and I really enjoyed watching them battle through each one whilst laughing and joking with each other.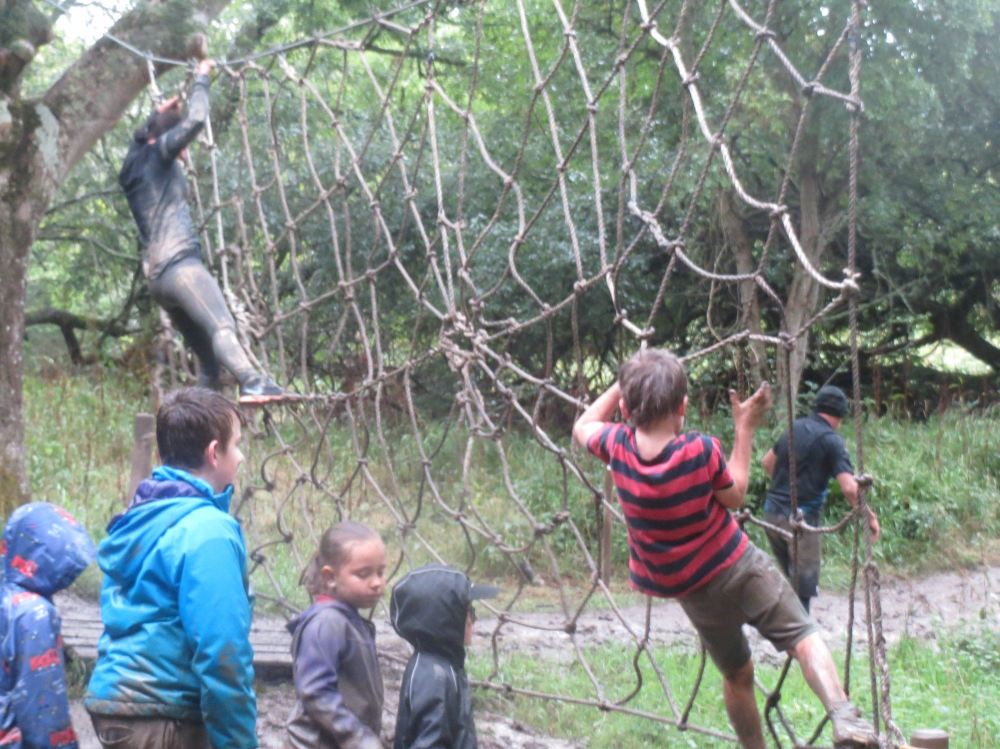 Myself and a few of the other parents were very grateful for the Snack Shack and enjoyed following the gang around on the spectators route with our coffee's cheering them on.
When they finally stumbled through the finish line I was on hand to congratulate the birthday boy and his friends with a picnic, birthday cake and party bags.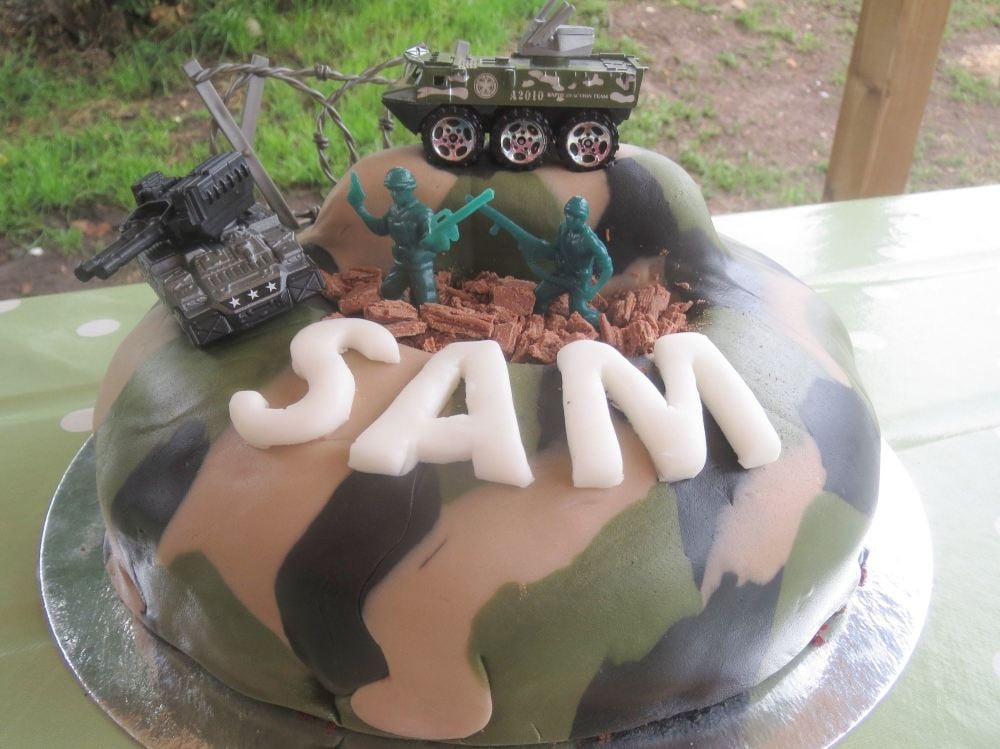 I'm so pleased I booked the Dorset Mud Trail and the happy muddy kids at the end made my day. The staff were very friendly and helpful and we'll definitely be back to do the Dorset Waterpark next time.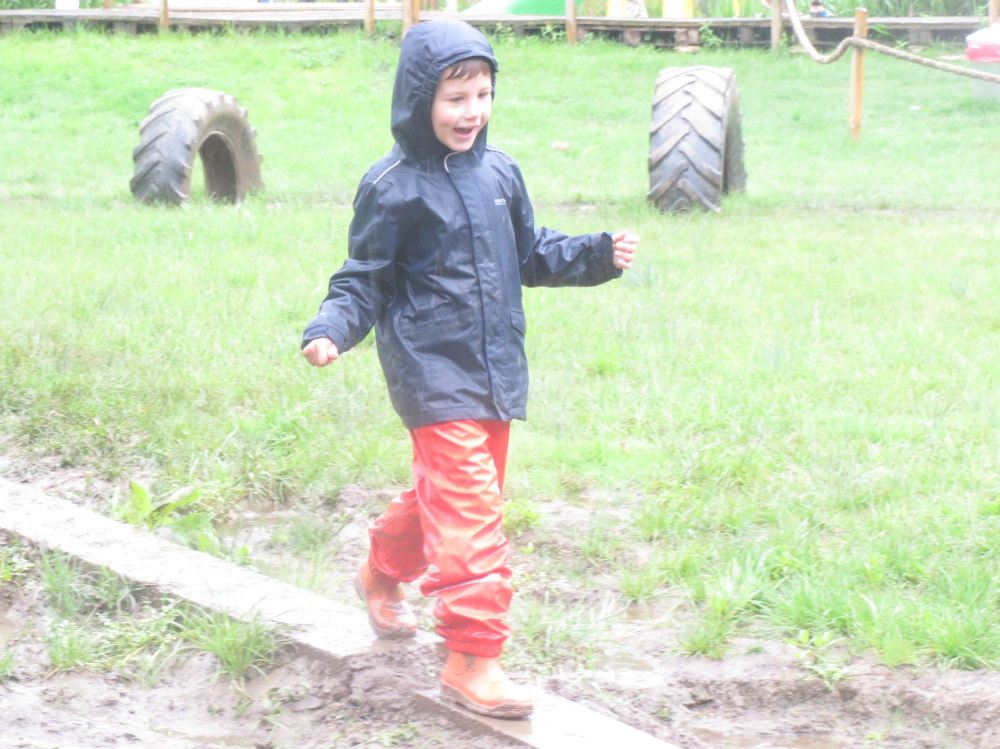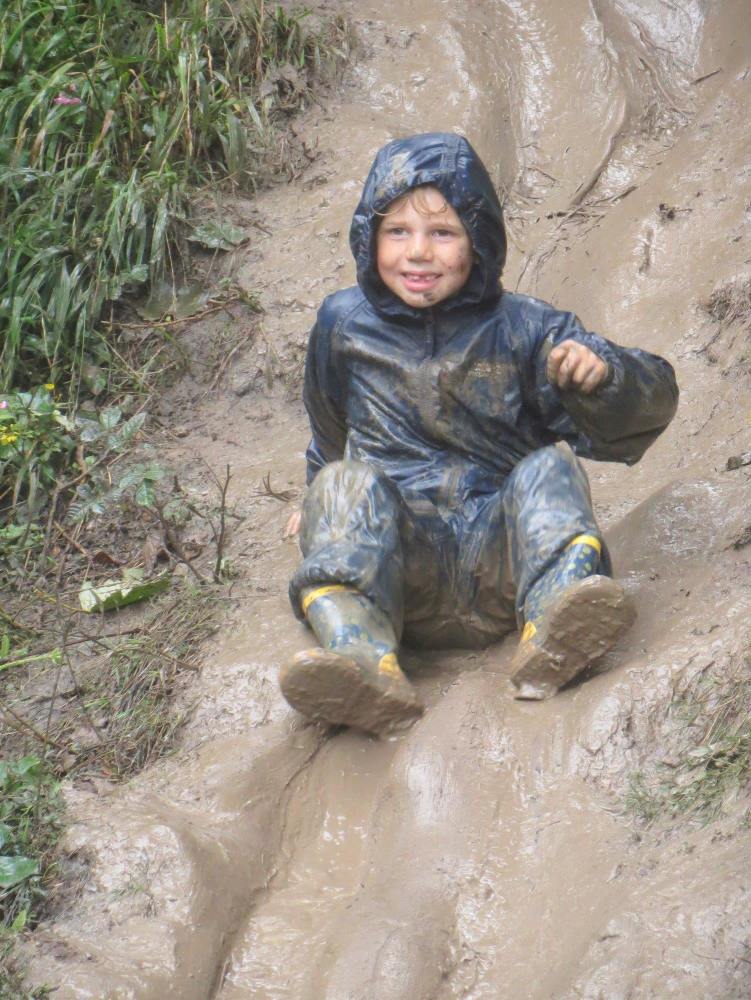 Advice and FAQ's..........
I would recommend taking a spare set of clothes, shoes, towels and wet wipes.
Onsite facilities include cold showers, toilets and lockers.
Party packages are available and include entry to the Mud Trail, a private party area, food, birthday cake and birthday bags.
There's plenty of free parking on site.
For more information including opening times and prices please visit the Dorset Mud Trail or call 01929 505030.