Subscription or Gift Chocolate Indulgance with Treatbox
Posted on
Anyone that follows Dorsetmums will know that I am a wee bit of a chocoholic so when the opportunity arose to review a Treatbox I couldn't say yes fast enough!
It only took a couple of days for my Treatbox to arrive and as the box is long and slim it fits through the letterbox so you don't have to worry about being in for a parcel. I was desperate to open it straight away but the kiddies were around and not only did I want them to not steal the chocolate from me but I also wanted to have the chance to take some pics and have a proper look at what was in there. I think I was expecting maybe just a box of nice truffles and was genuinely excited to see a wide variety of different things for me to work through in the evenings when they were in bed.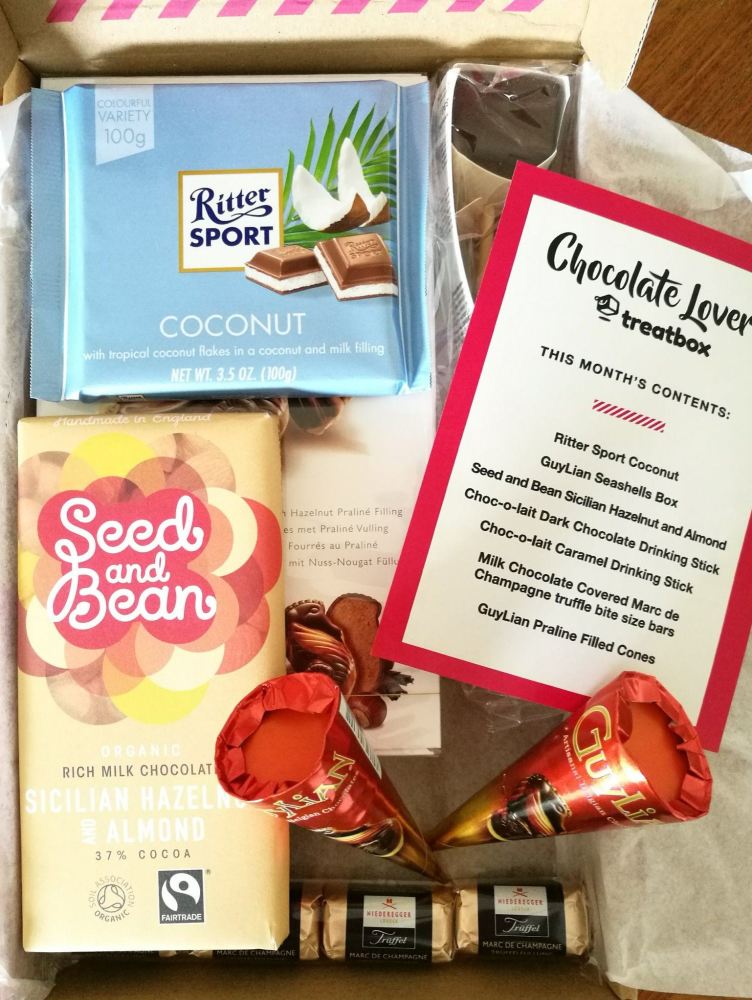 I was very pleased with the presentation, the chocolates were all hidden within pretty tissue paper and there was a card which detailed the chocolates inside and a lovely little poem on the back.
The box you receive is a mystery and changes each month but my one contained a Coconut Ritter Sport, GuyLian Seashells Box, a Milk Chocolate Sicilian Hazelnut and Almond Bar, Caramel and Chocolate Drinking Sticks, Champagne Truffles and a couple of GuyLian Praline Cones.

I took great pleasure in deciding what to try first and although it was all delicious the champagne truffles and seashells stood out as my favourite. One thing I wasn't going to share though was the chocolate drinking sticks and one night I made myself a hot chocolate and then rested the caramel one in which made the most amazing indulgent chocolate drink.
It took me quite some time to work my way through the box and I had to keep finding new hiding places so my husband wouldn't get hold of it or the lot would have been gone straight away!
Although Treatbox has a subscription service you can purchase a box to receive either for yourself or as a gift for a Birthday or Anniversary. The Treatbox would also make an excellent present for Mothers Day, Christmas, Easter or a new Mum and for those of us with busy lives it's pretty easy to order online and just have the gift delivered. A box can even be tailored with a message from you for that special touch.
There are various options to choose from with something for everyone including Retro Sweets, Chocolate, Liquorice or Candy.
For more information on the boxes available please visit the
Treatbox
Facebook page.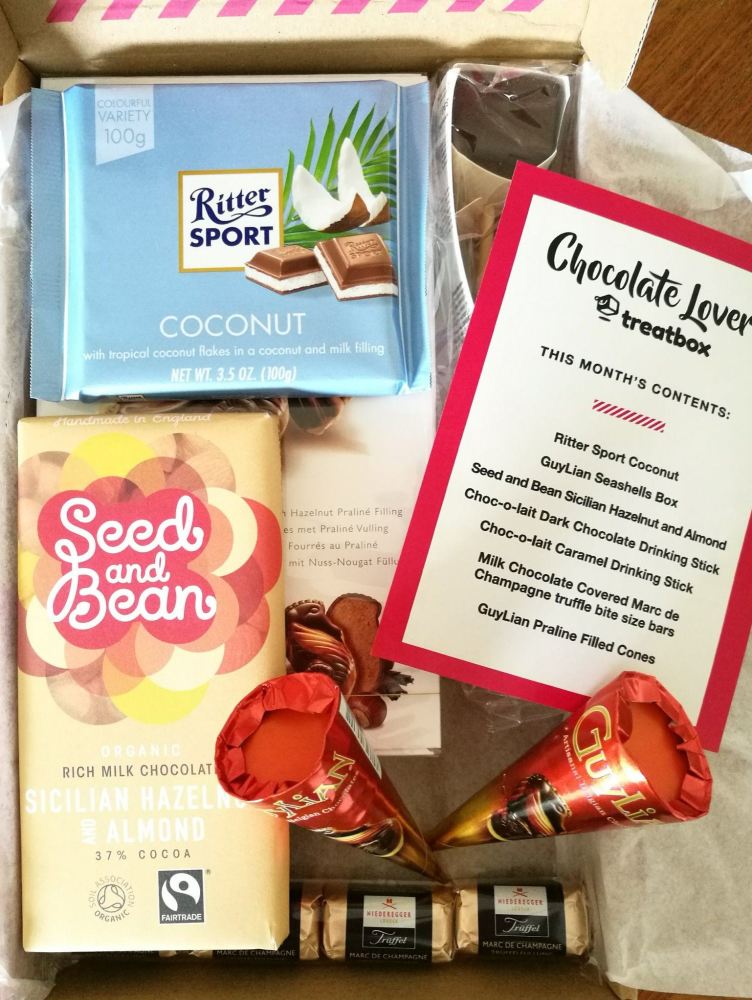 Dorsetmums was gifted a Treatbox for review purposes however all views are my own.