World Letter Writing Day with Viking Direct
Posted on
September 1st is World Letter Writing Day and to celebrate it the UK's top stationary company called
Viking Direct
invited bloggers across Europe to step away from their computers and write a good old fashioned letter to each other.
We were each sent the most beautiful box of stationary products which included a feather calligraphy pen, personalised paper, stamp kit and ink pad, pens and a wax stamp kit.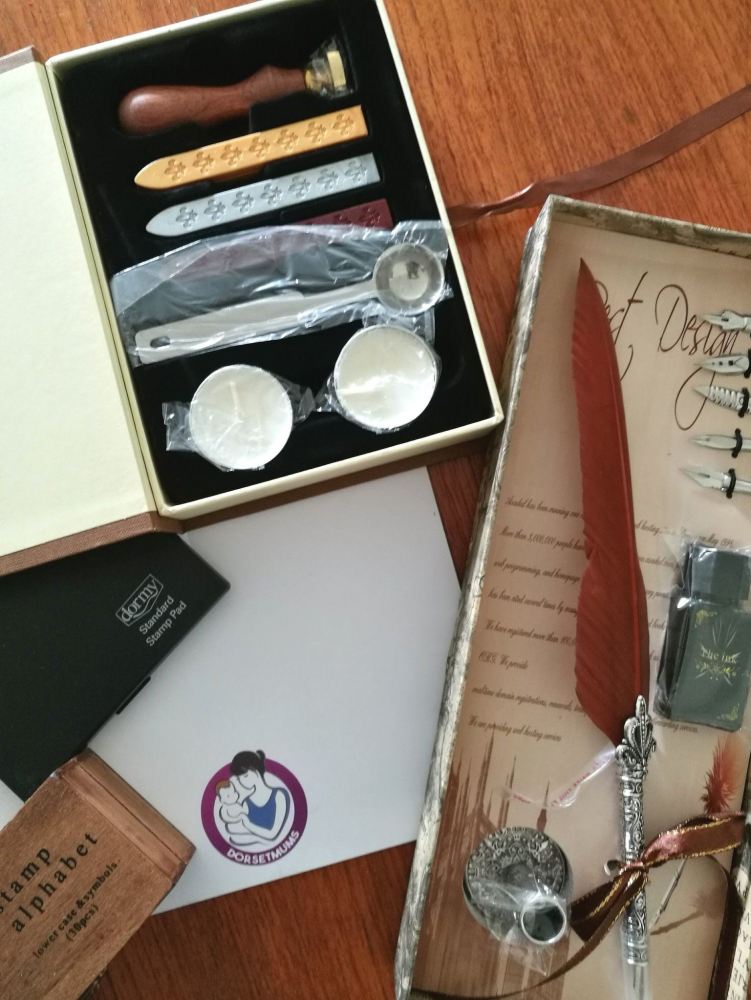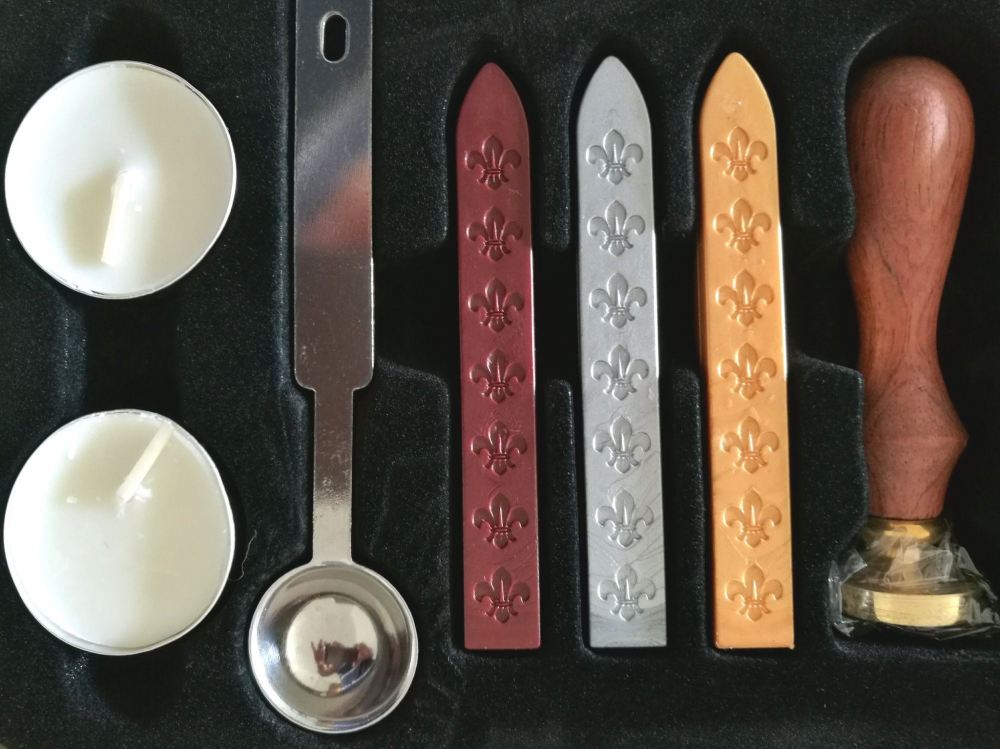 I was given the address for my blogger in Austria but other than that I knew nothing about her which was pretty exciting. My blogger Ulli was due to write to me first and I was thrilled to see a letter arrive on the door mat which wasn't a bill. I'm pretty sure I'm not the only person who rarely gets a hand written letter and it was lovely to read that like myself she also had a son and a daughter. After reading her letter I had a look through her blog called
Fit & Happy
which is all about family life, healthy eating and exercising. I can definitely recommend checking out her wonderful recipes which I'm eager to try.

Now it was my turn to write and I honestly don't think I'd picked up calligraphy pen since school and definitely hadn't ever used one with a beautiful feather on before.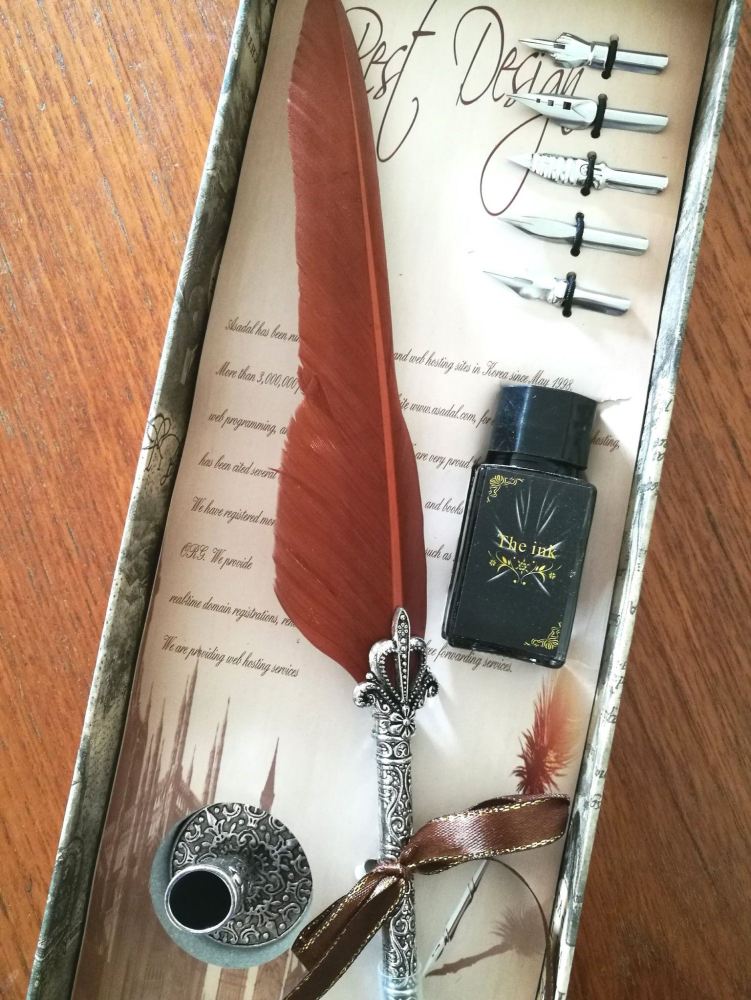 When I got everything out of the box the kids were all over me like a rash and although I've always taught them to share I knew if I did it would be broken in seconds. Luckily for me, Daddy was around and he did a great job of entertaining the kiddies while I sat down to write a nice letter to my new penpal.
I practiced writing with the quill and ink on a scrap of paper first and then when I was ready I wrote on the beautifully printed personalised paper. There was more than one nib to choose from but I stuck with just one and will have a go at the others on another occasion.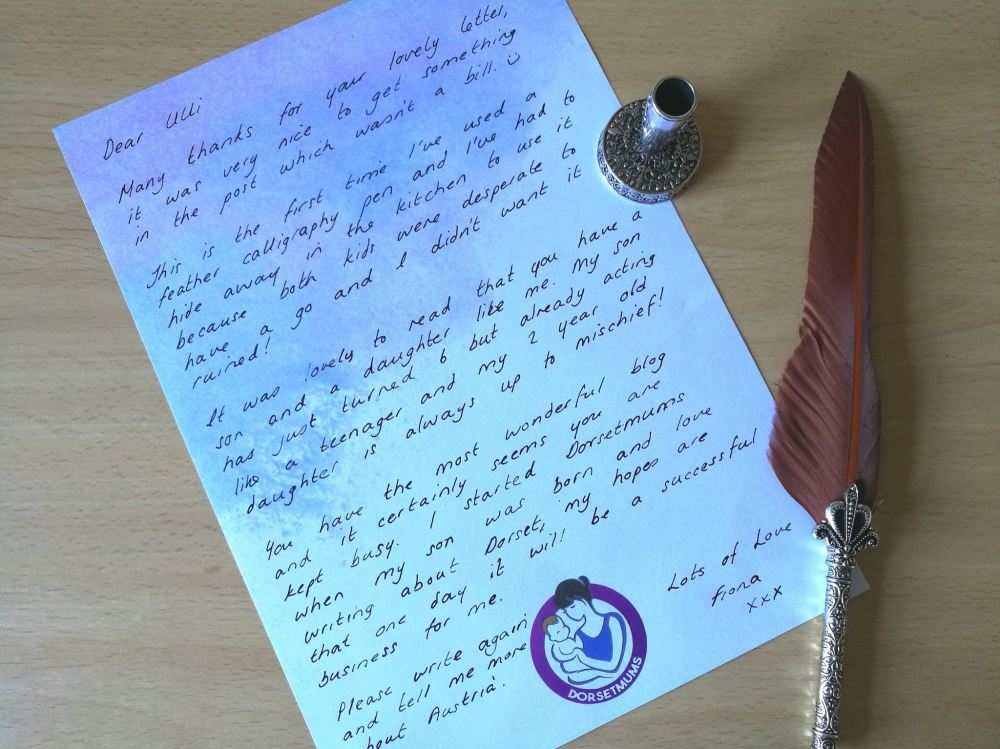 I was tempted to use the letter stamps everywhere but I didn't want to go overboard so I wrote Dorsetmums on the letter and a greetings on the envelope. My most favourite part was sealing the envelope with the wax seal stamp. I wasn't entirely sure what to do but I guessed I had to melt the wax over the spoon which sat on top of the candle and then when the spoon was full I poured it on the envelope and put the metal seal in it for a second to make it's mark. The only problem was that I got so excited and grabbed the envelope to run and show the family just for them to point out that the warm wax was running down ruining my perfect seal. I was really annoyed with myself for not waiting for it to dry but it was a lesson learnt and now I know for next time. I'll definitely get it out again when it's time to write all the Christmas cards, the family will think the Queen is getting in touch!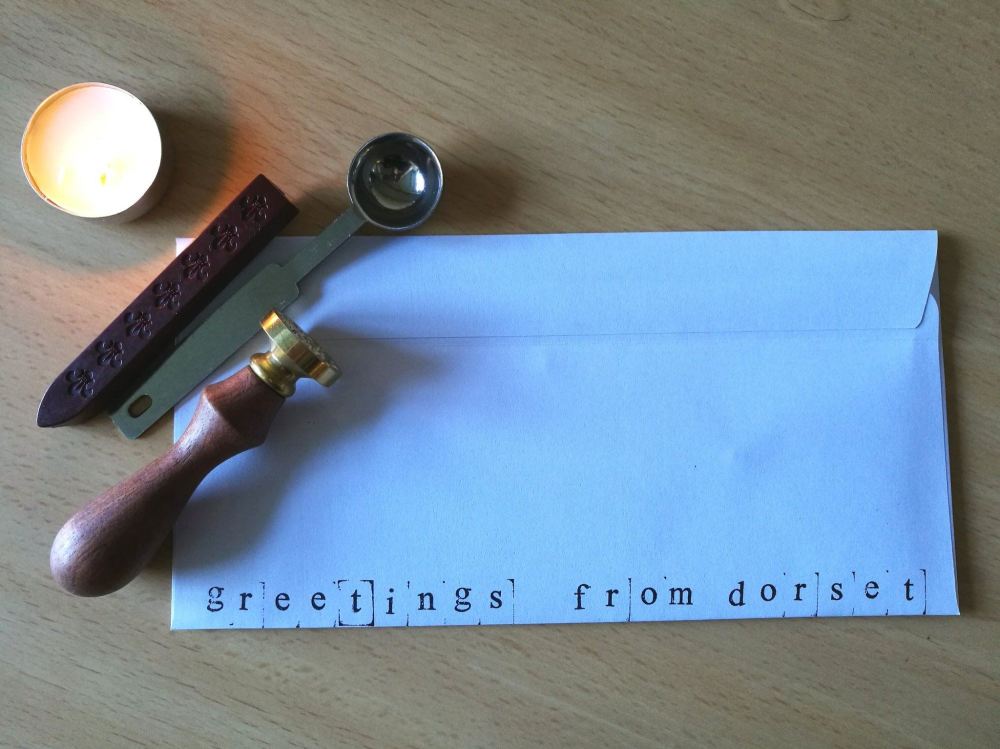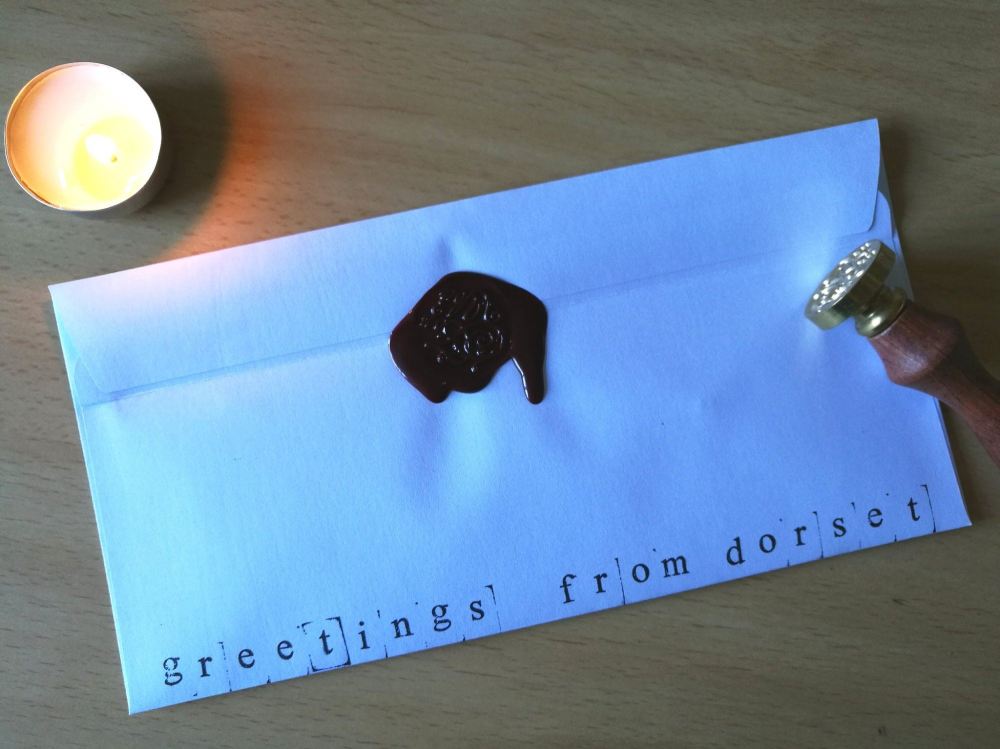 I'm really hoping my new penpal writes back and tells me more about Austria as I've only even been once on a school trip and remember it was a lovely Country.

So why don't you get a pen and paper out today and write a letter to a friend or family, I promise you'll put a smile on their face and you never know, you might get one back.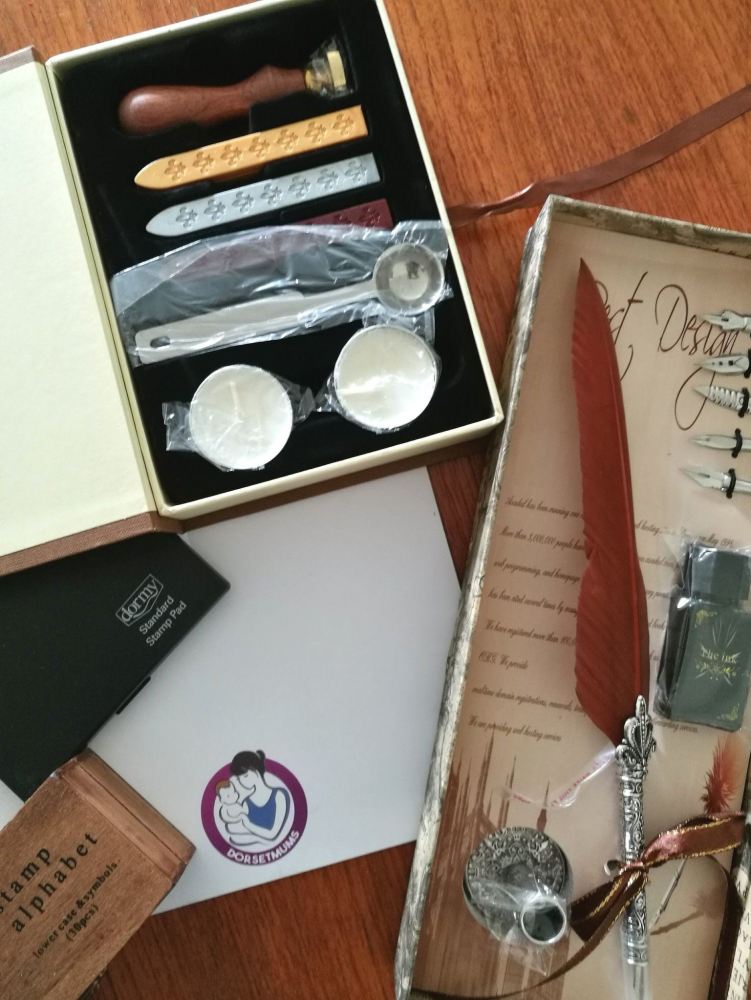 Disclosure - Dorsetmums was gifted stationary supplies by Viking Direct to communicate
with a penpal for World Letter Writing Day.