Fun times at Vdub at the Pub
Posted on
You don't have to like VW's to go to Vdub at the Pub but if you do then you'll love it even more! This annual event is held in a very picturesque spot next to the River Stour in Wimborne Minster and it's perfect for a group of friends or family weekend away.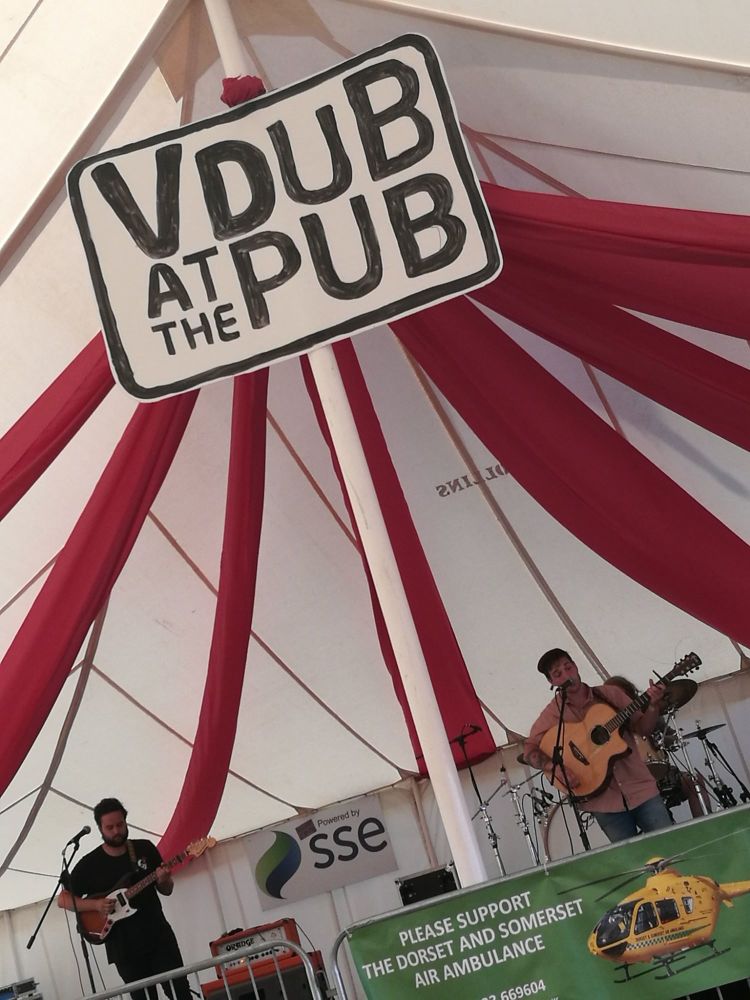 Myself and 2 friends arrived late on the Friday afternoon after a couple of dramas which included me forgetting to bring tent pegs. Apparently they are pretty vital if you don't want your tent to fly away!
When we drove in we were informed where the family camping areas were located and were invited to pitch wherever we pleased for the next couple of days. Since I'd left the little darlings with daddy for the weekend I decided it would be nice for us to pitch by the river and off we went to the far end of the campsite where it was much quieter.
It was one of the hottest weekends of the year and once the tents were up (with a little help from a nice gentlemen passer-by) we opened a bottle of wine to celebrate in the early evening sun.

Although this is a very family friendly festival I hadn't been camping with friends since I was a teenager so I let my hair down, put on my festival skirt and off we went to the marquee where we found a DJ and bar. The next few hours went by in the blink of an eye as we enjoyed a drink or 3, chatted to random people, laughed and danced the night away to some great music.

At 3am I woke up freezing cold from not bothering to do up the tent door, big mistake, and then once resolved I woke again in the morning with the blaring sun and couldn't crawl out quick enough!

We were ill equipped with any form of cooking and tea making facilities so we got ourselves clean (ish) and went straight into the festival grounds in search of food and coffee. Note to all future vendors, please someone sell bacon butties, we could of both murdered one! Nevertheless, Oxfords Bakery were there and they provided me with a fine breakfast followed by a jam doughnut which I needed to pick me up. Our coffee was bought from a very cool bus and we sat on the back seats watching the swans and ducks swim by on the river.

The rest of the day was very chilled as we wandered around the stalls looking at crafts and VW related merchandise, listened to musicians and vintage singers, ate lots and looked on enviously at the families having a whale of a time in a huge hot tub.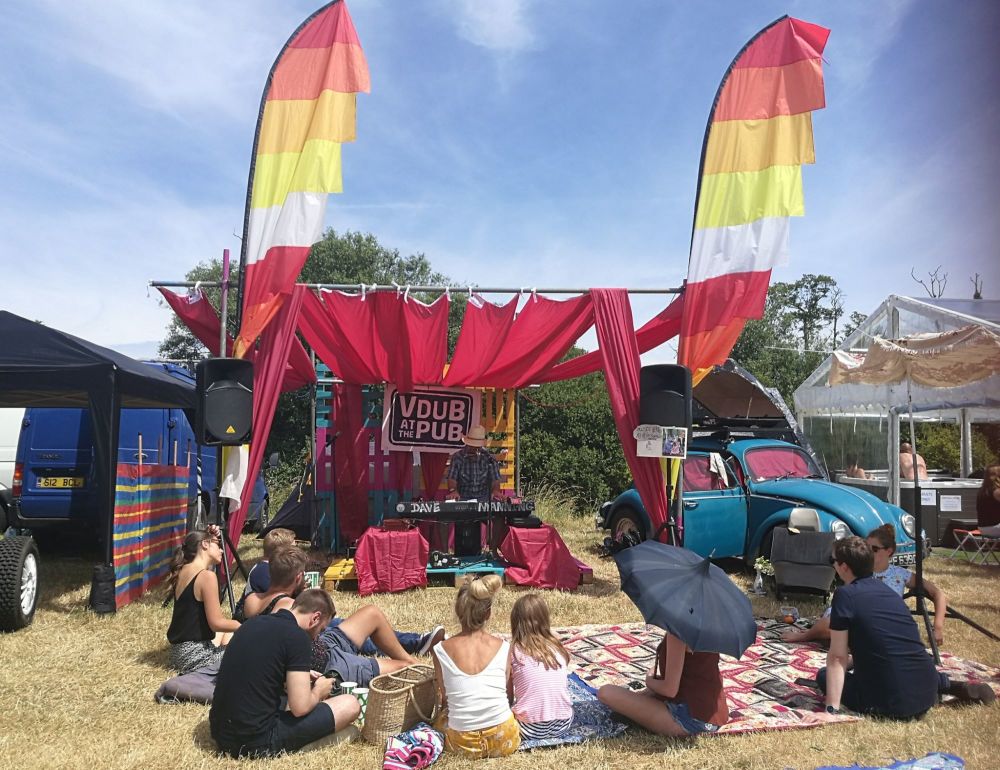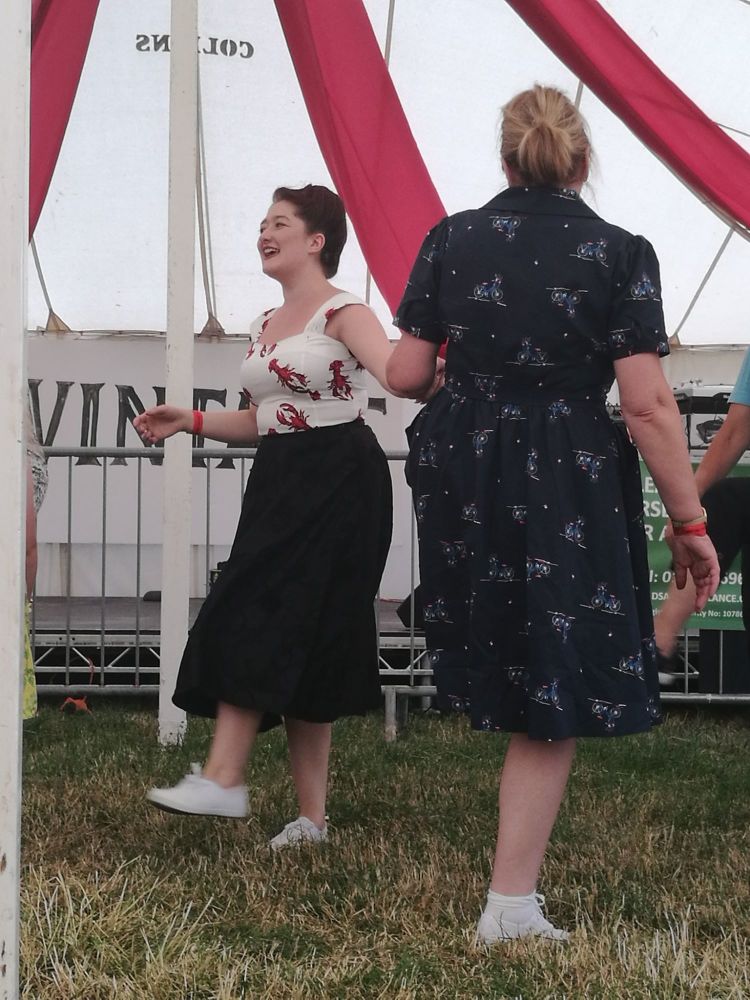 It had never occurred to me to bring swim wear and every time we saw water we were desperate to get in and cool off. We'd seen that you could do paddleboarding on the river and by mid afternoon we decided if fate let us fall in we'd just go and get changed. If I remember right, it cost a very reasonable £5 for 15 minutes with all monies going straight to the festivals chosen charity which is the Dorset Air Ambulance. Neither of us had ever been on a paddleboard before and the guy was incredibly kind and patient giving us a quick lesson on what to do before we set off up the river. We went all the way up to the bridge and around the island, past the hissing swan on her nest and then we had a go at standing up which I'll admit was a bit wobbly but we managed it without falling in, so a big success in my opinion. One thing I would recommend if they do it again is to take some aqua shoes as the river is quite stony and they'd help with grip on the board.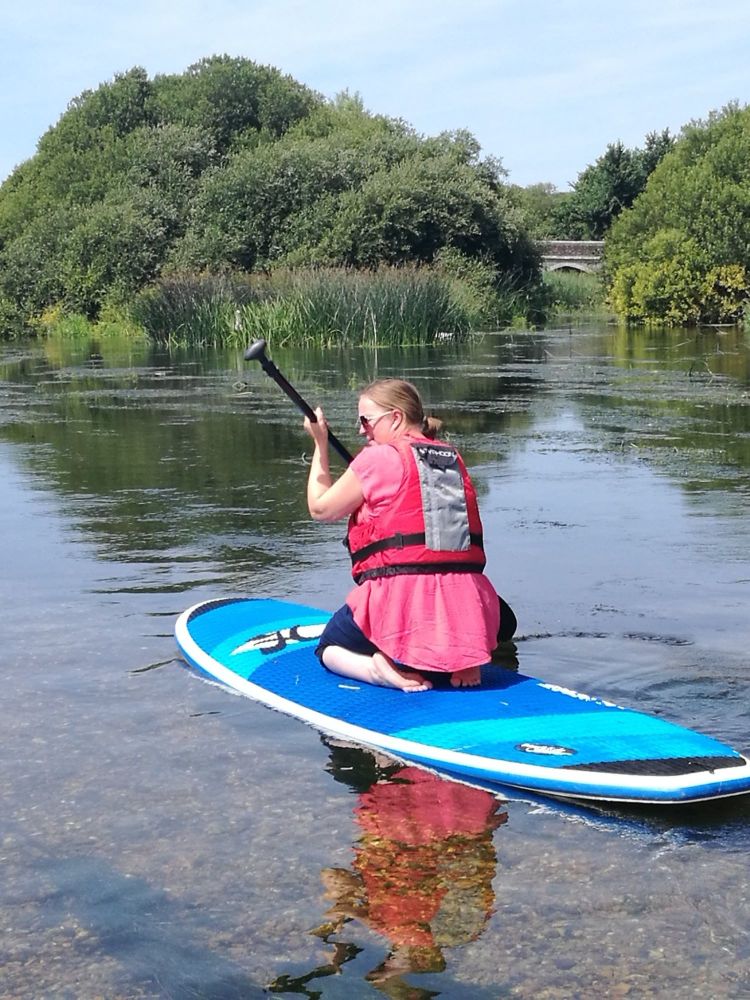 I knew that there was going to be a Vintage Cycle Ride on the Saturday and whilst I didn't fancy the excerise I was eager to see the riders all dressed up. We saw some crazy costumes with the ladies all looking very glam in vintage dresses and the men in their tweed. Some had even decorated their vintage bikes in very funny and inventive ways. I'm told they all went on a 10 mile journey around the Stour Valley with a pub stop on route before coming back to the festival for a fresh cream tea. I couldn't count how many took part but it was certainly a sight when they all left and everyone looked like they were having a jolly good time.

Once the sun went down we had some dinner and enjoyed the numerous bands before falling in our sleeping bags at a respectable hour.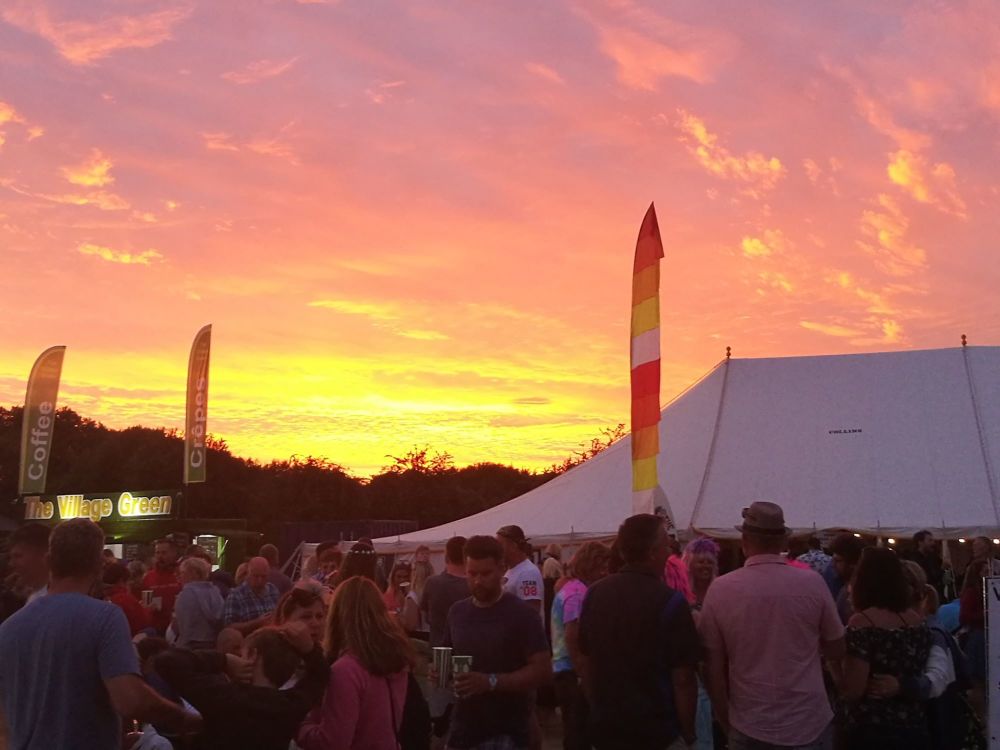 Sunday is all about 'Show and Shine' and we enjoyed watching all the VW's coming in to take their place and then wandered up and down chatting to owners and taking photos. Later on in the day we sat in the sunshine and watched as the judges announced the winners of each category.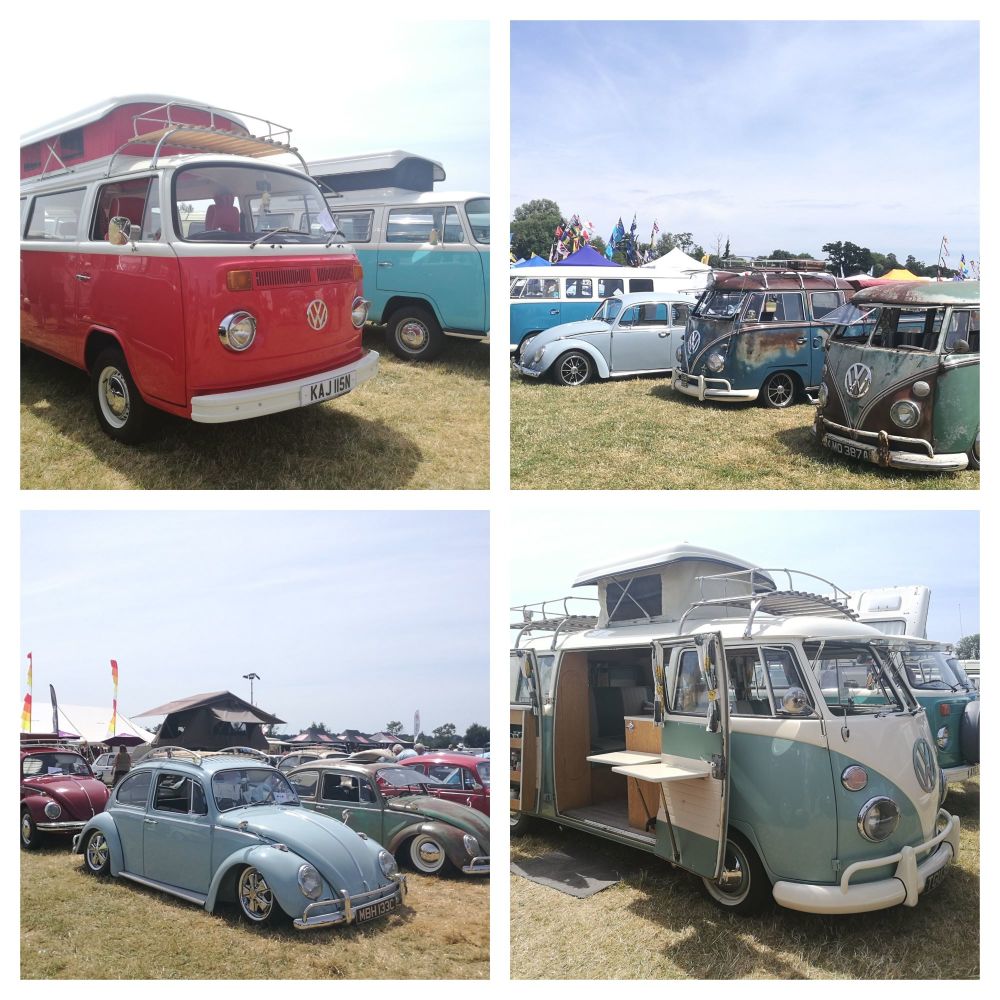 Before heading home I made sure to note all of the child friendly activities and found bouncy castles, a creative craft tent with a range of activities, go karts, face painting, skate ramp, sandpit and various sporting activities like kids 5 a side, dodgeball and tug of war.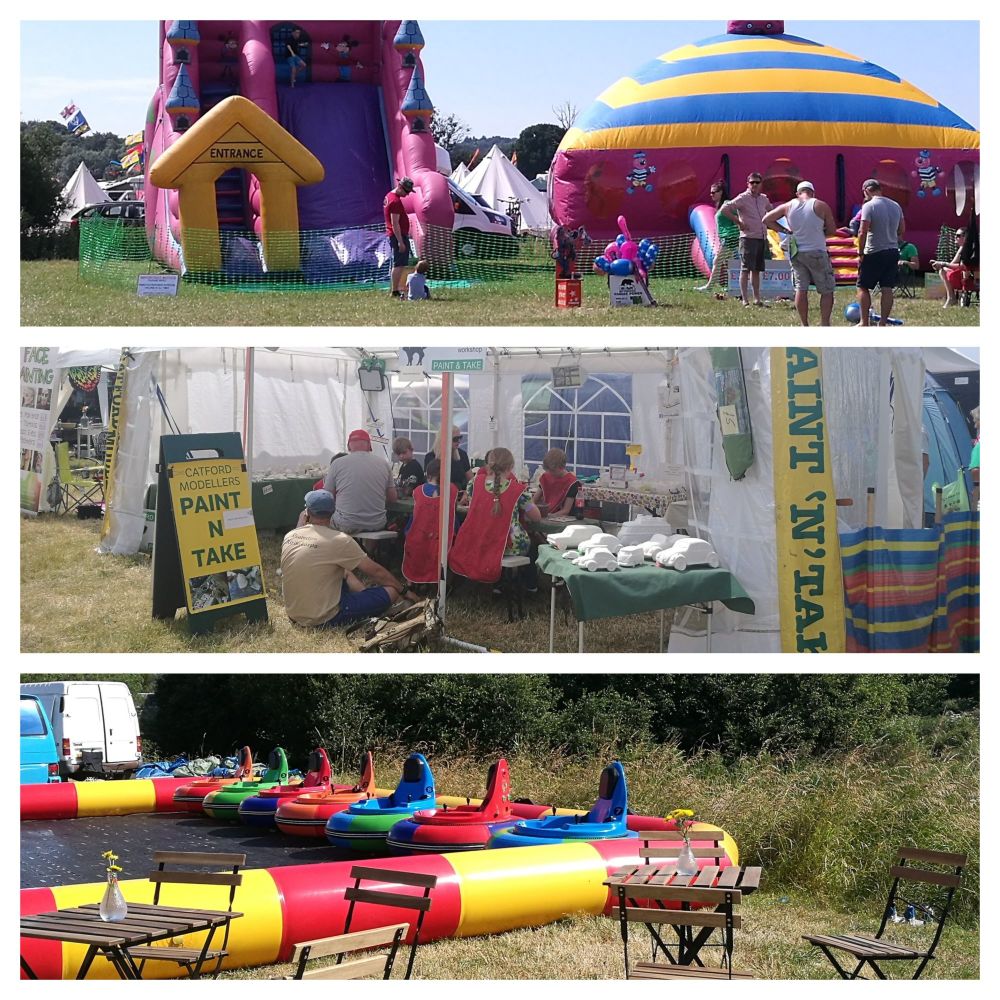 I honestly can't recommend this festival enough, we had such a blast and hold many happy memories of our weekend away. For more information and tickets, please visit
Vdub at the Pub
.
Good to know…………
Glamping options are available if you don't fancy taking your own tent.
Camping facilities include toilets, showers and water taps. There's plenty of room so you won't all be on top of each other.
Day tickets are available if you don't want to stay for the whole weekend.