Our Roarsome Trip To Dinosaur World Live!
Posted on
When I saw that Dinosaur World Live were coming to Dorset I knew my son would really enjoy it, and I was right. From start to finish we sat staring at the stage and although I was there for him, I loved it just as much.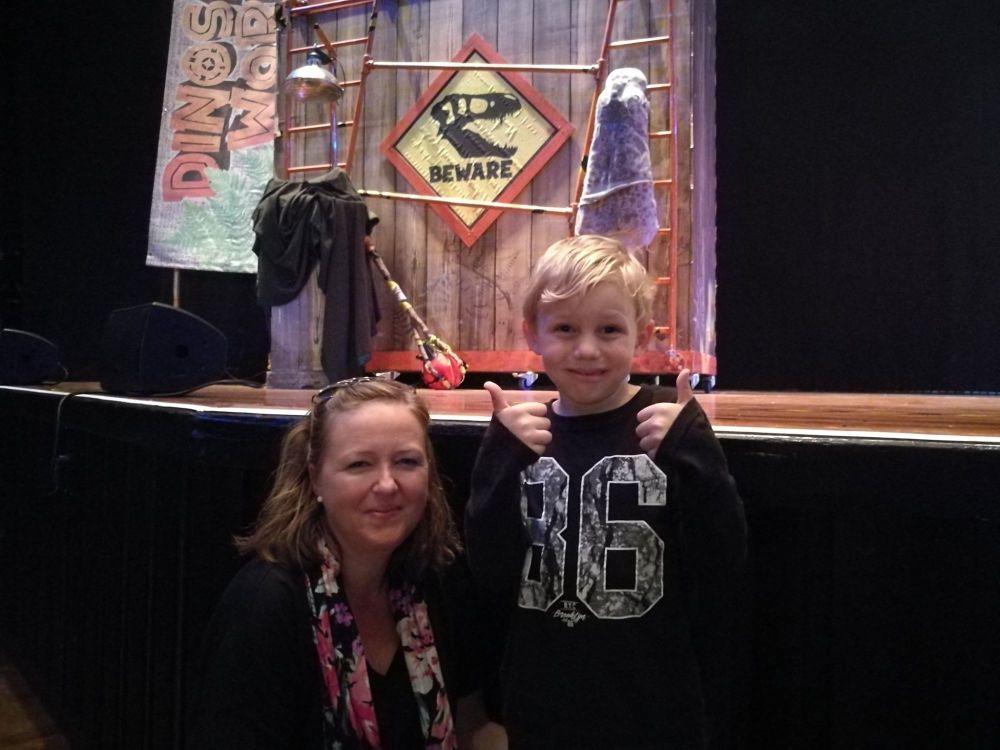 Miranda the intrepid explorer is very likable and everyone listened intently as she tells the story of how she came about knowing so much about Dinosaurs and how she now looks after them.
We couldn't wait for the first Dinosaur to come out and my son gave a little gasp when a very realistic Segnosaurus came on stage. I really wanted my son to go up on stage when Miranda asked for help but he was a teeny bit scared of being up close even though he knew they weren't real.
We watched as Miranda introduced us all to her favourite friends which included a baby Triceratops, a Giraffatitan, a naughty little baby T-Rex and his huge roaring big brother. The detail, movement and sounds are just incredible, you couldn't take your eyes off them.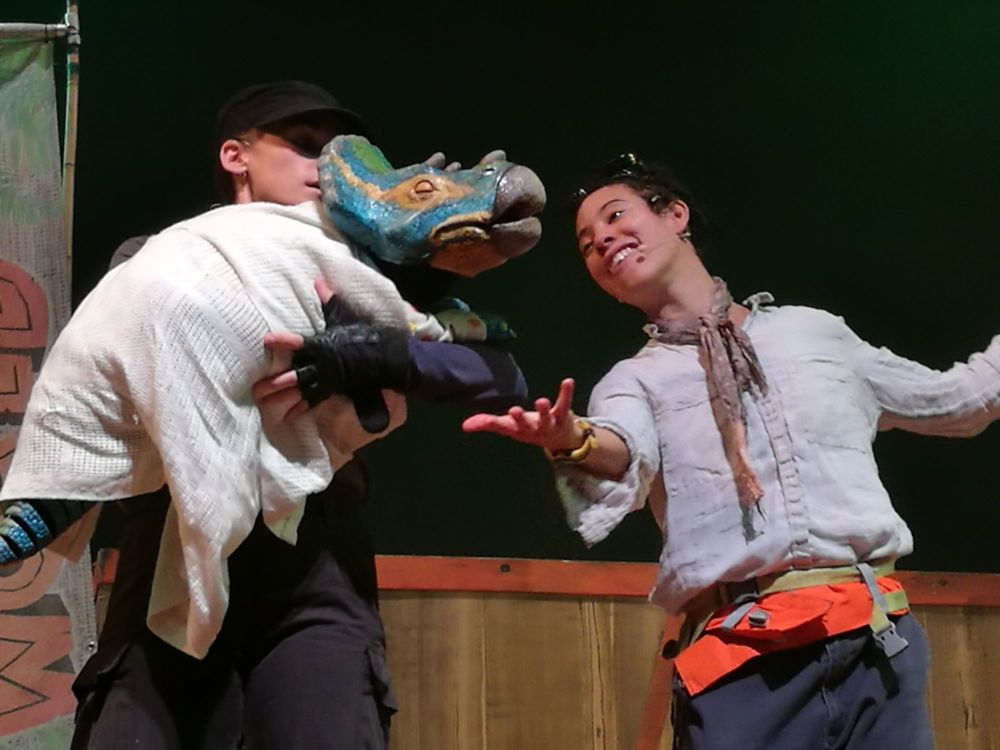 The show is full of bitesize fun facts and all the children loved shouting out for Miranda when the Dinosaur egg on stage looked like it might hatch. I think my favourite part was the surprise right at the end although my son says the big T-Rex was the best.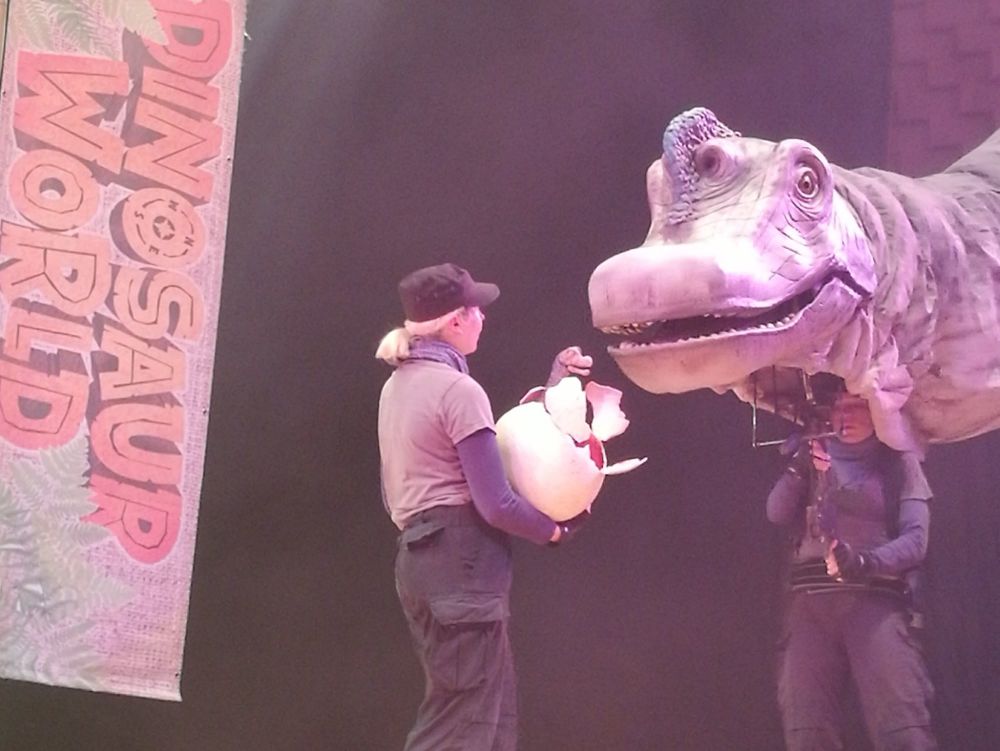 Dinosaur World Live are now off touring around the rest of the Country but should they come back to Dorset I'd definitely recommend going. For more details on the show, please visit: http://dinosaurworldlive.com/