A family visit to the Shire Hall Historic Courthouse Museum
Posted on
What could be spookier than a trip to a historic courthouse with underground cells during Halloween!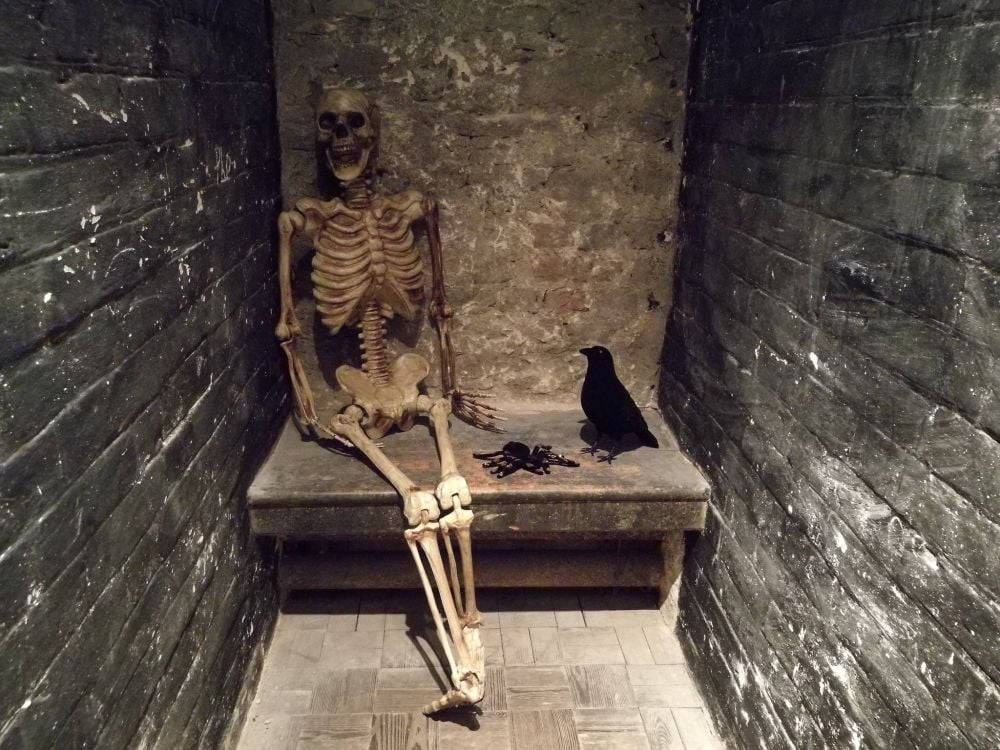 We visited the Shire Hall Historic Courthouse Museum at the start of October half term and found plenty of cobwebs, pumpkins and skeletons which the kids loved. The Museum opened this year and brings 200 years of justice to life in a fun and interactive way. You can experience the cells and rooms below before ascending into the dock which is full of information and props for you to use.

When we arrived, the friendly staff gave us a spooky spider trail and we went off to find the spiders on the walls but whilst most are quite easily found a couple are more of a challenge. There's also boxes and hidden drawers which the children really enjoyed discovering and opening.

When we ventured into the cells I was a little worried that my son may find it a bit scary but they've done a great job of keeping it family friendly and he thought the hidden skeleton was hilarious. I tried to read all the information boards so I could learn about the history but of course my little darlings were racing around and desperate to get to the next room which meant I missed lots. We did manage to read about some of the men, women and children who were held there and faced trial including the Tolduddle Martyers.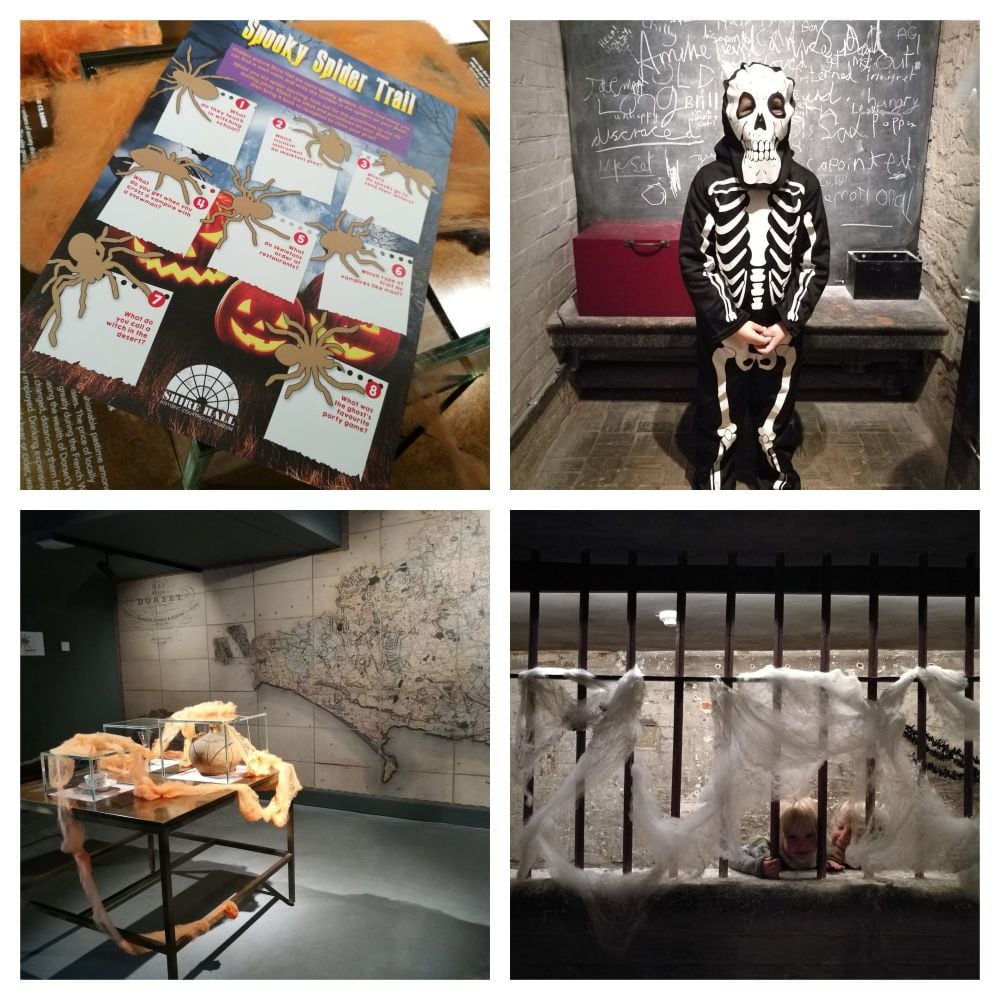 I think it's safe to say that our children enjoyed making slime the most. The room has been perfectly decorated and there's a huge long table for the children to sit at. After they put on their apron they were asked by a wizard to choose a slime colour and glitter which they then had to stir in to the base mix. After this the lovely witch made a spell whilst adding a liquid and then the kids had to stir hard to turn it into slime. I didn't take long for them to quit stirring and me and Nanny ended up hilariously trying to turn it into a solid. Before you leave, make sure you check out the table in the corner where you can guess what's in the cauldron. This had us all giggling at the anticipation of what could be inside.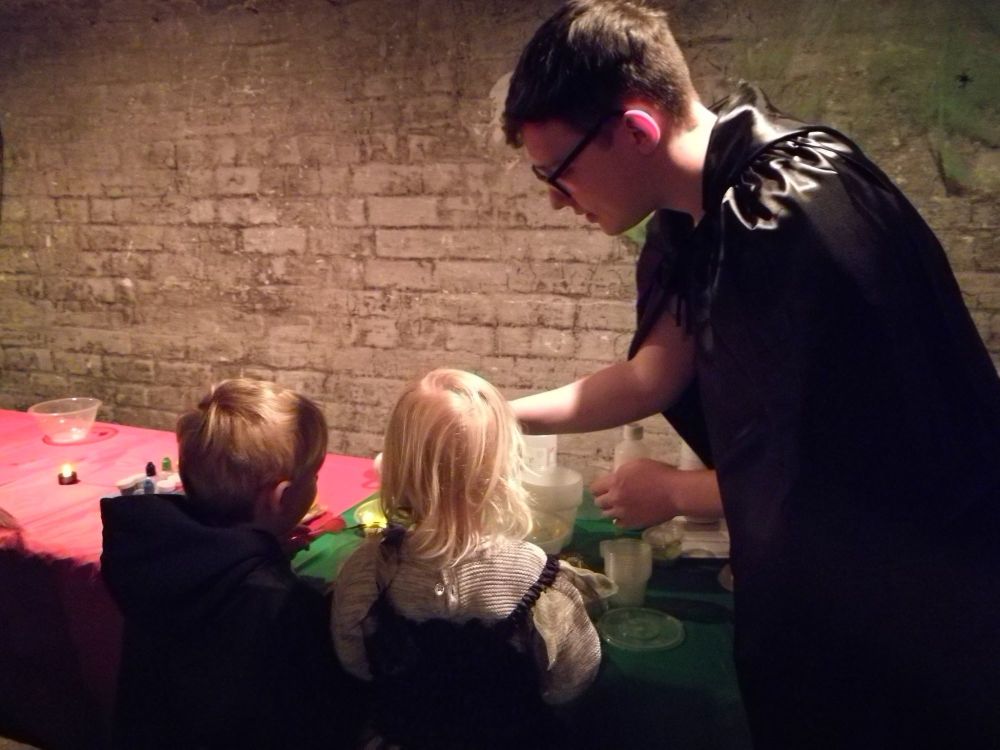 I loved being in the basement but I really didn't expect such a contrast when we went upstairs into the court. I stood in the dock and watched as Nanny put on the judges wig and I got sentenced by her and the kids.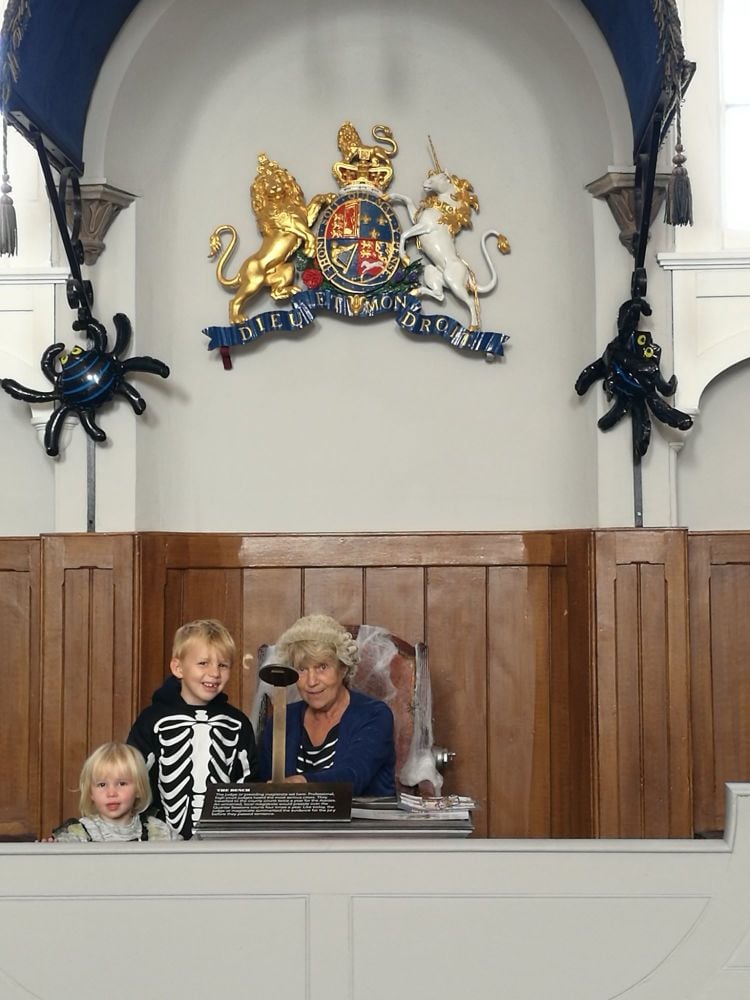 We had a good look around and saw where the jury and journalists would sit and then the children found the interactive pads where they played a game called 'Court in the Act'.

Whilst you are there you can read about some of those who were sentenced, their crime and if they were found guilty or not guilty. I was astonished at how many cases were for things like stealing food or a pair of trousers and how long they were sentenced for this.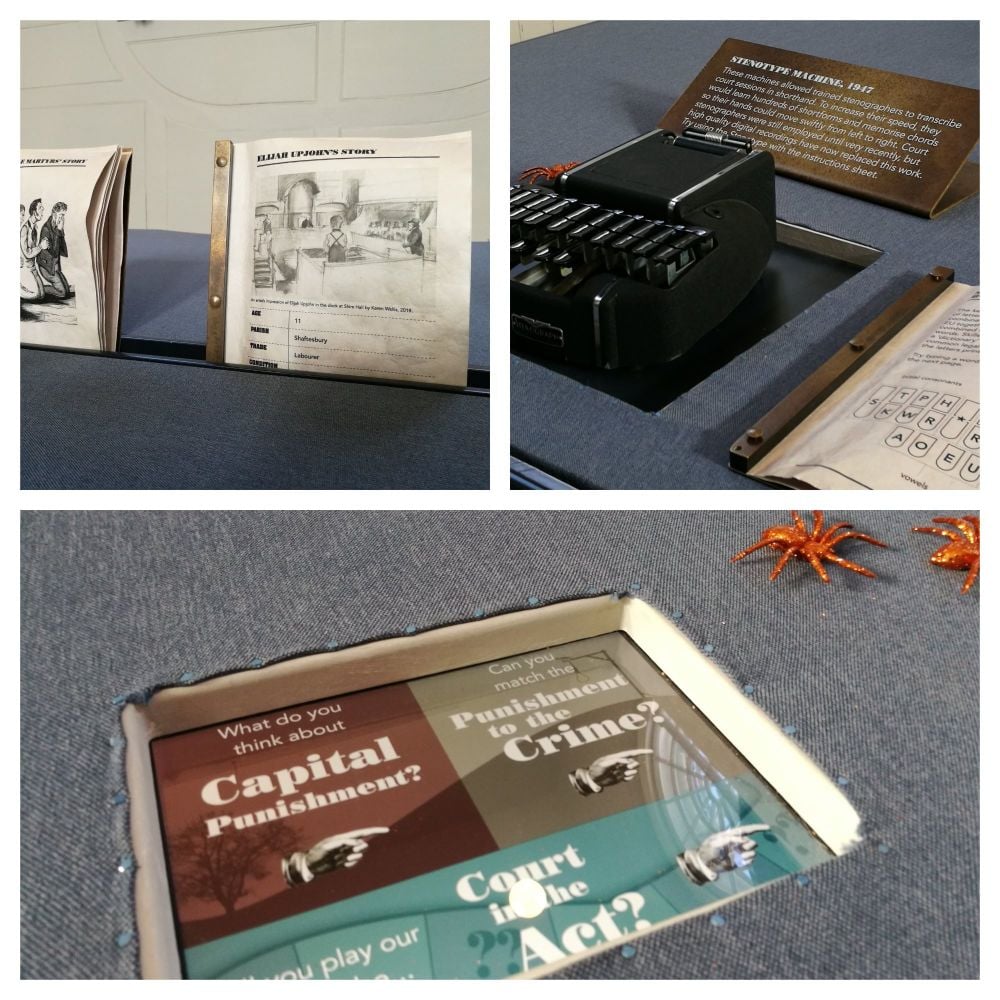 By now our tummies were rumbling and we went into the Shire Hall Café to eat. The menu offers breakfast, lunch, daily specials and temping cake. Myself and my Mum fancied the homemade soup which was delicious and the children had lunchboxes which were great value as they got a freshly made sandwich, crisps, apple, chocolate biscuit and juice carton.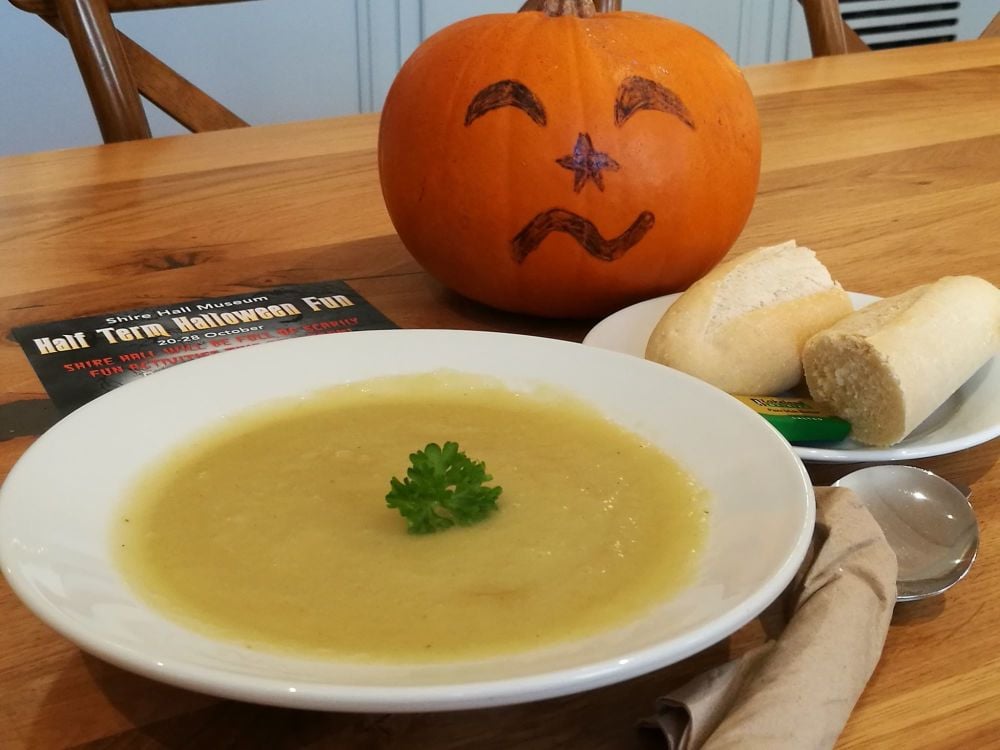 Before leaving we handed in our completed spider trail and the children were congratulated and given a sweet treat which ended our visit with smiles all round.

Good to know………….

Kids go free in full fancy dress! This offer is for half term and ends on 28 October 2018. 2 children will go free with 1 full paying adult.

Ticket price includes an annual pass which gives you free return visits for a year.

Toilets and baby change facilities can be found on the ground floor near the gift shop.

There is a buggy park near the toilets and I was advised to leave mine there as there's steps up and down within the Museum. Our daughter is happy to walk around but if you have a baby with you then I'd advise taking a sling and rucksack.

The Museum is accessible to most wheelchair users but the Grade I listing means that there are some narrow doorways.

The Museum is very central to the town and easily reached by public transport. If you are driving then there are plenty of pay and display car parks nearby.

The Café is very child friendly and has highchairs.

Slime workshops will be running on selected days and costs £2 per person to cover materials. Other activities running on selected days include story-telling in the cells and face painting.
They have lots more events coming up including workshops, film clubs and a visit from Father Christmas. To read about these events and more, please visit the website: http://shirehalldorset.org/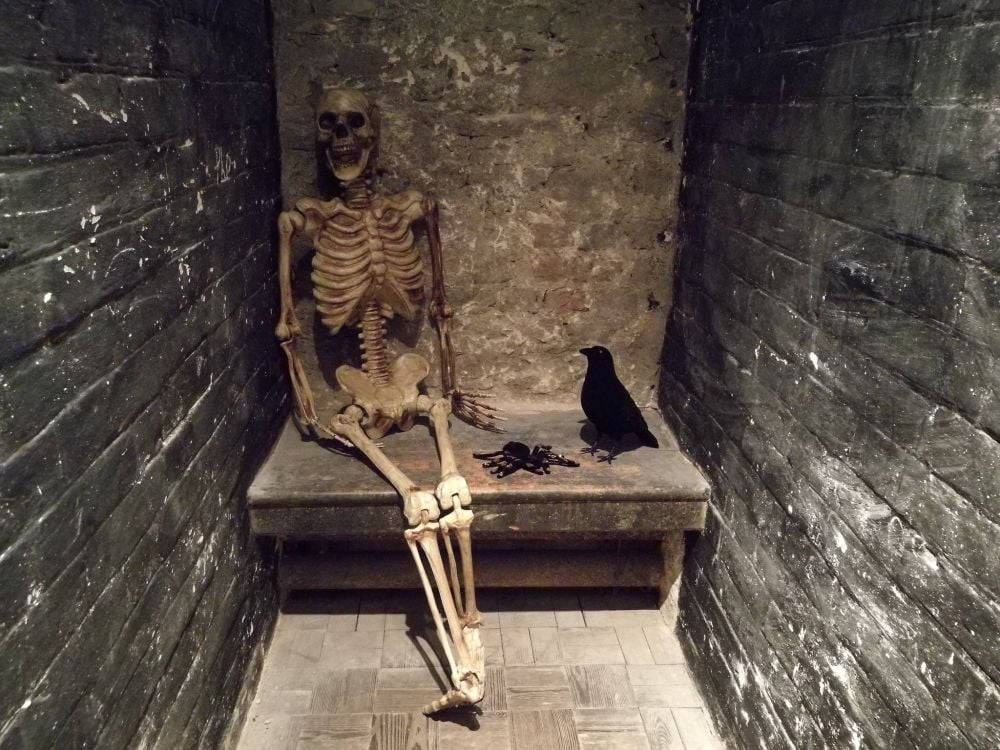 Dorsetmums were invited to Shire Hall for the purpose of a review however all words are my own.