Our visit to Father Christmas at the Weymouth SEA LIFE
Posted on
Father Christmas is back in his twinkly woodland cabin and he's ready to welcome all the children big and small.
We were invited to a late afternoon preview and arrived early so we could enjoy the park for a few hours beforehand. Our children always love running into each zone to see all the different fish and sea creatures but it didn't take them long to remember the amazing Caribbean Cove play area so we grabbed a cuppa and went in so they could have a good play.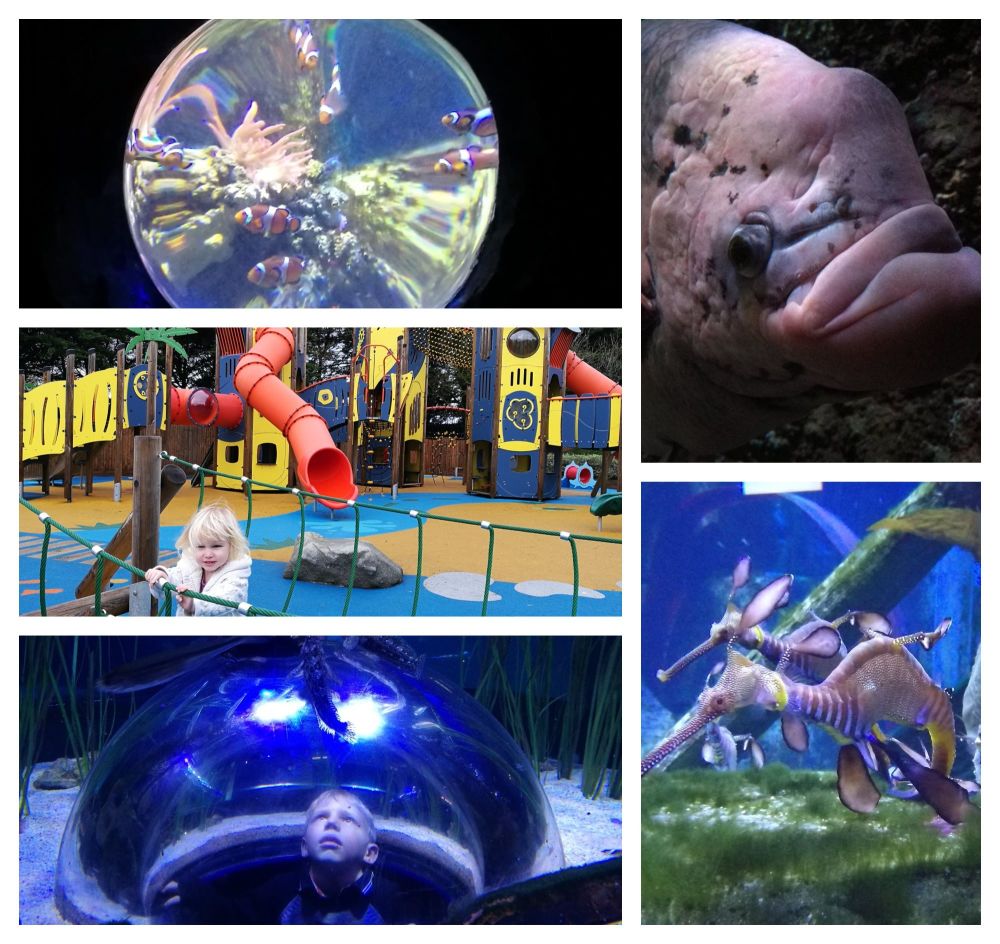 Before I knew it, it was almost our time to visit Father Christmas and so we trotted off to the Reindeer Stable waiting area which has hay bales to rest your feet, blankets to keep warm and pretty fairy lights up in the rafters. The kids loved feeding the birds at the Wetlands whilst looking over to the cabin on the other side for signs of any movement.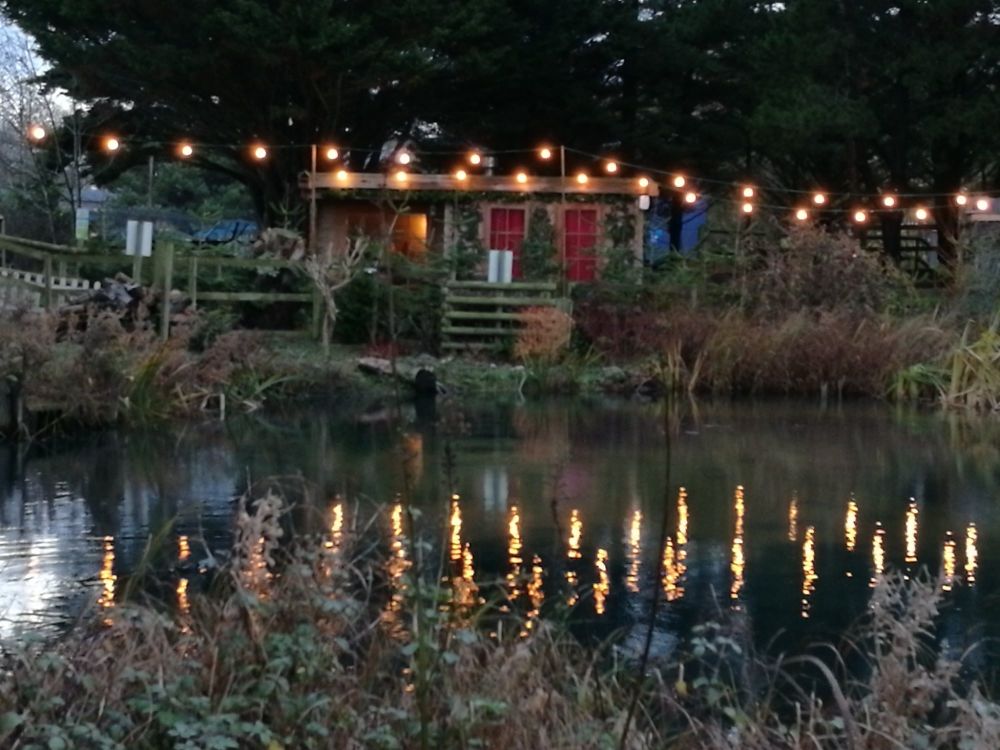 All of a sudden 2 jolly elves started walking towards us and our son Sam was ecstatic. Watching one of the elves duck down to hide from him was adorable and by the time they got to us he was bouncing around with excitement.
The lovely elves greeted us and asked if we had our golden ticket which was given when we came in and then stopped to ask Sam and little Lucy who they had come to see. We went with them down the path, stopping for a festive family picture with reindeer and a sleigh behind us and then went onto the cabin.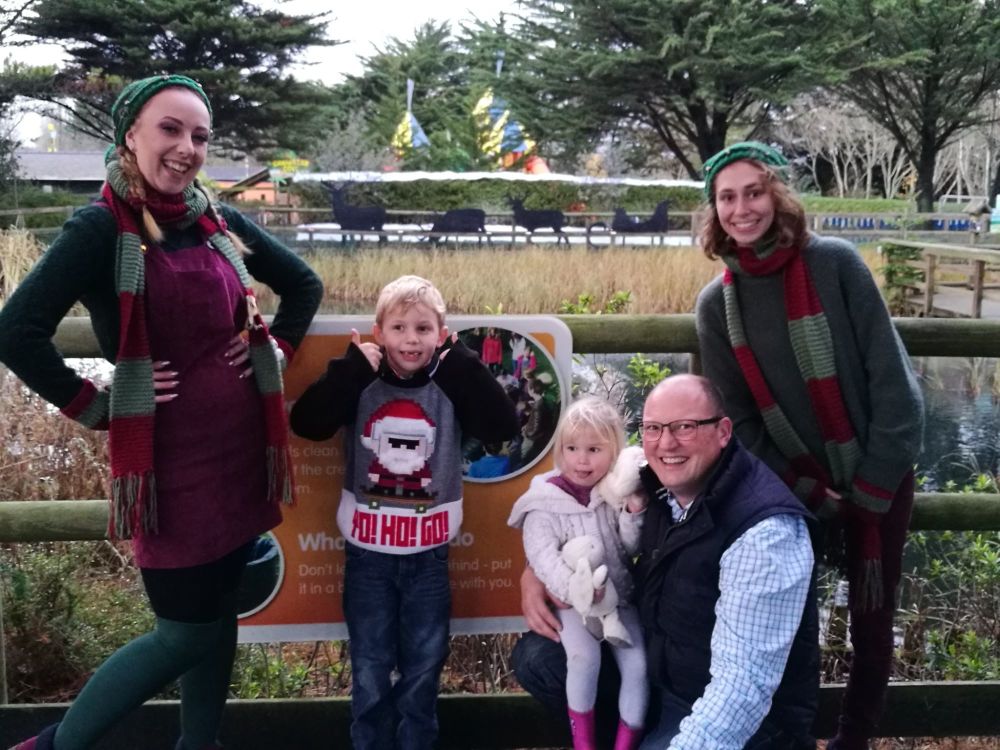 Before going in, the elves took Sam (Lucy was being too shy and clung to Daddy) over to a large lantern which was set between lots of tall Christmas trees. They asked Sam what he wanted for Christmas and then the elves told him that they would make a magic wish together. Sam was completely caught up in the moment and when the magic was complete it started to snow over his head!
Sam was then invited to knock on the door and Father Christmas called for him to come in. I was very pleased to see it was the same Father Christmas as last time as he looks incredibly genuine with his kind manner and real snowy beard. Sam sat next to Father Christmas whereas Lucy still wasn't sure so an elf pulled a rocker near and she happily sat there listing to the conversation about presents, chimneys and mince pies.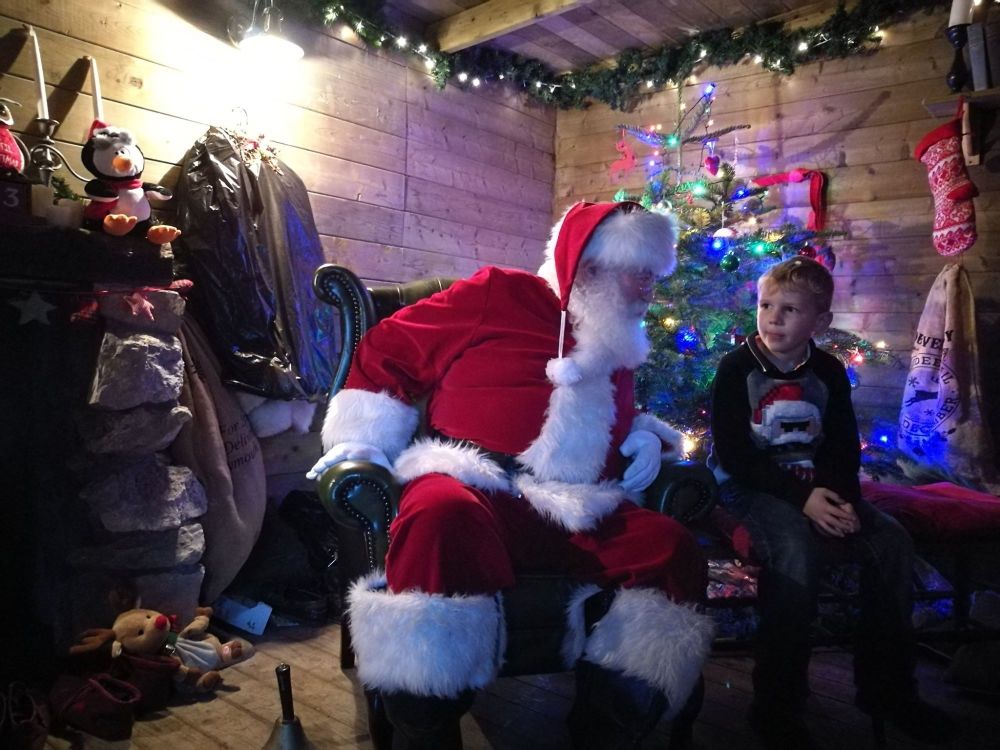 We had a nice family photo taken by an elf which we could of purchased from the gift shop if we wished and then the children were given a SEA LIFE present which the kids played with non stop when we left.
Father Christmas will be at the Weymouth SEA LIFE from Saturday 8 December up until Sunday 23 December. In addition to the Grotto visit, children will be able to enjoy the Christmas Craft Zone where they can colour in their own Christmas tree decoration, make reindeer food or write to Father Christmas. For more information, please visit the SEA LIFE Weymouth Website.