Panto Review - Dick Whittington at the Weymouth Pavilion
Posted on
Going to see a pantomime around Christmas time has become one of our most favourite family traditions and yet again the Weymouth Panto didn't disappoint.
Dick Whittington is everything a panto should be with a talented cast, glitzy and outrageous costumes, toe-tapping songs, audience participation and side splitting gags.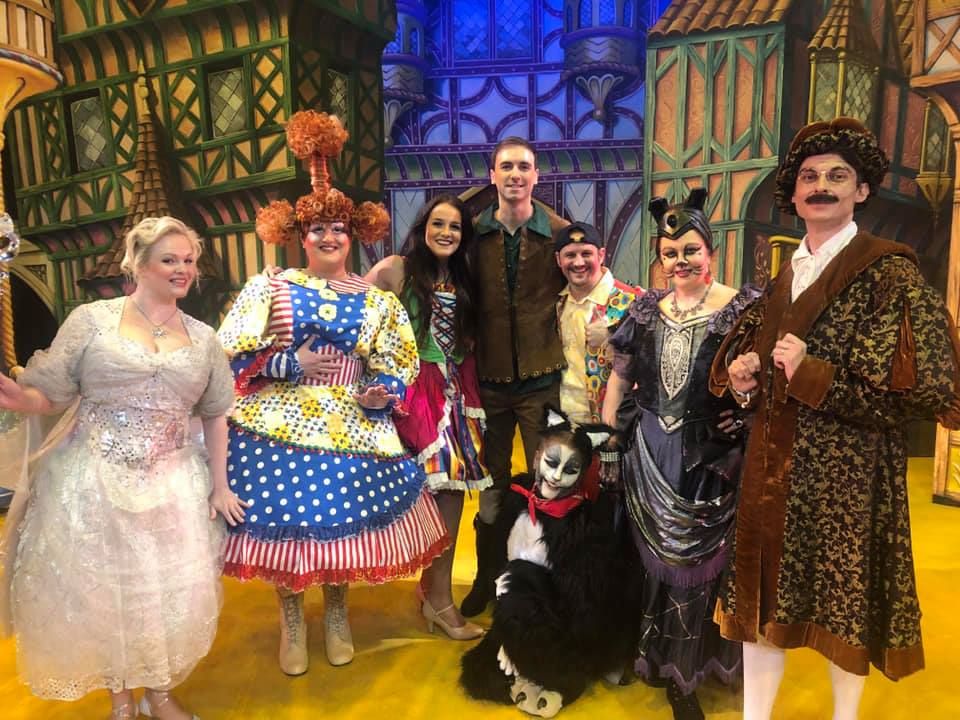 The rags to riches story starts in London Town where we meet Dick and learn all about the infestation of giant rats. Alice and her Dad have also recently travelled to London and with Dick's new friend, Alan the cat, they hatch a plan to rid the infestation. Of course every panto has to have a baddie and the evil Queen Rat does her very best to ruin everyone's plans whilst the lovely Fairy is one step ahead. The story takes them on a big adventure full of songs, jokes and dancing before the good guys save the day and live happily ever after.
This years Dame is played by Chay Aton and he does a brilliant job as Sarah the Cook. He had us all in stitches throughout the show and wore the most bonkers costumes I've seen to date including a bikini costume and a tub of popcorn! We were thrilled to see that Gwynfren West was back for another year and this time he was playing Idle Jack. Gwynfren rarely needs to say anything and he has us laughing already and the scenes with him and Sarah the Cook will have you in hysterics.
I find it very difficult to write about a show like this as I want to mention all the funny scenes but surely it ruins it for the reader? One of the things I enjoy the most is not knowing what will happen next but I will say that my favourite scenes involved pudding, a wonky galley and a difficult translation between the Scottish and Welsh actors.
I'd thoroughly recommend you take the family as it's hilariously funny, hugely entertaining and fabulously festive. After the show I asked my 6 year old son what he thought of it and he said it was the best one he'd seen.
Dick Whittington is on at the Weymouth Pavilion until Saturday 5 January 2019. For dates and times including the grown ups only night and a muck up matinee, please visit the Website: https://weymouthpavilion.com/event/Dick-Whittington/