Hollywood Bowl Branksome Launch Night
Posted on
Hollywood Bowl in Branksome recently celebrated a sparkly £250,000 makeover by throwing a launch party and myself and 2 friends from school were fortunate enough to attend. We were warmly welcomed in by a brilliant Marilyn Monroe lookalike and given a glass of bubbles before having a wander around and settling in our lane for a game.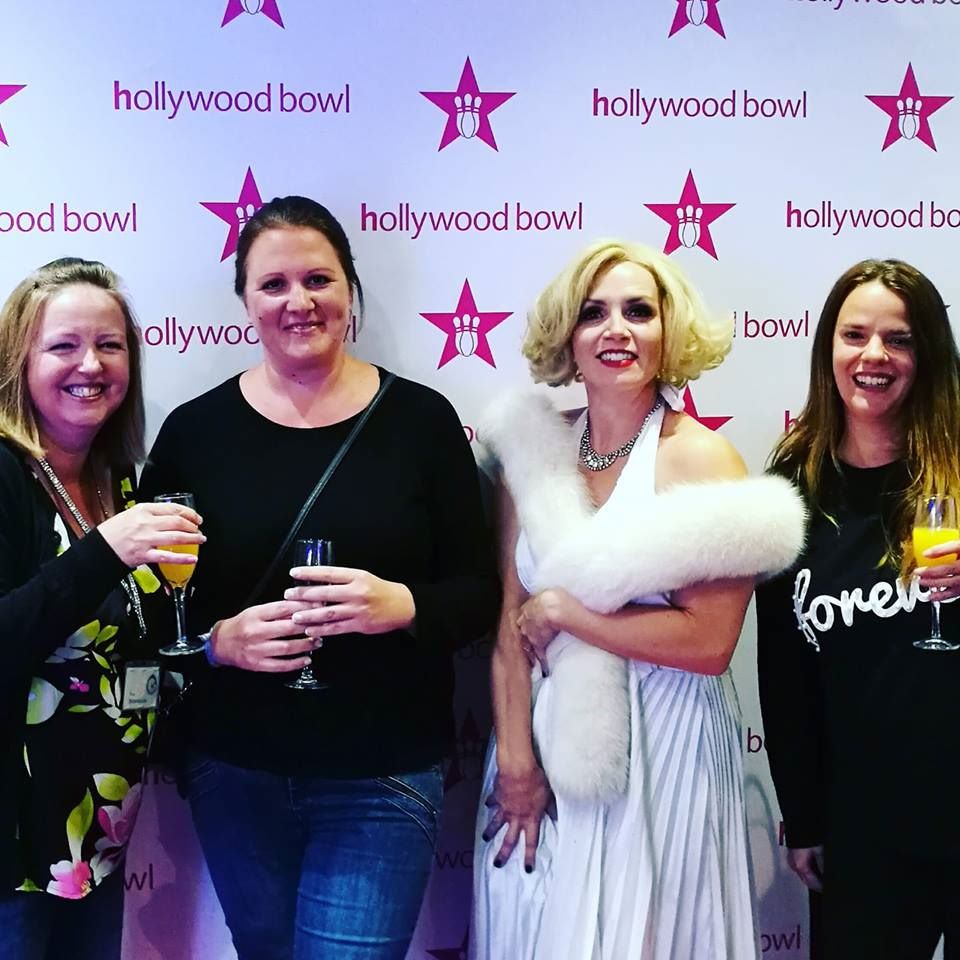 The venue has 24 snazzy lanes with plenty of comfy seating and special lighting plus you have the option to put the barriers up or use a ramp which I'm sure will help any small children playing.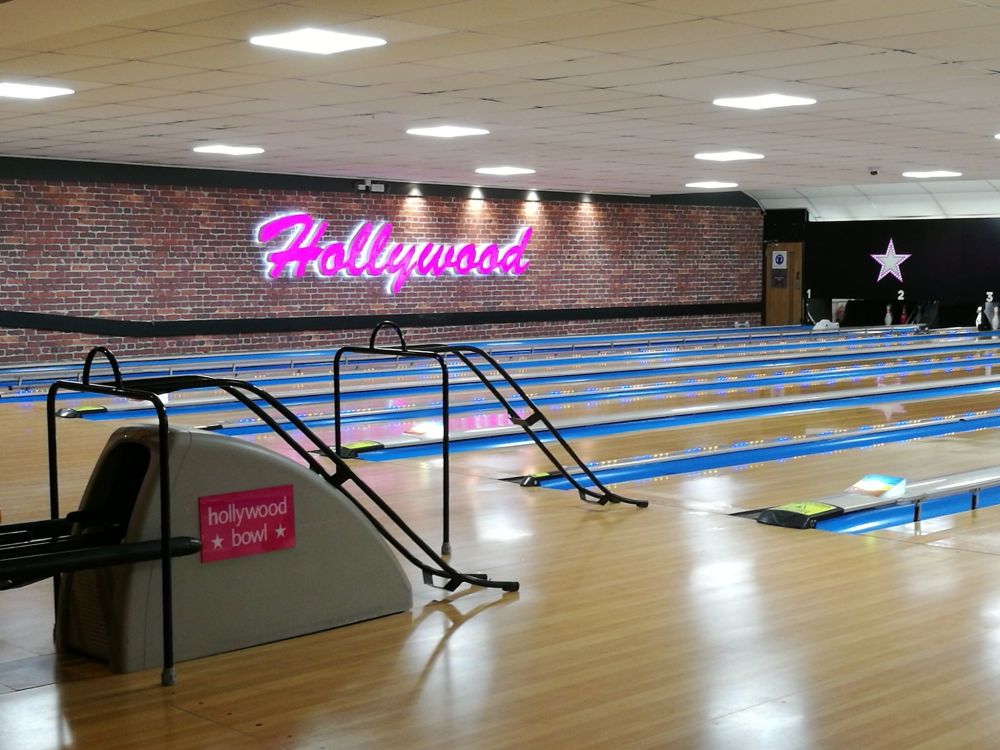 I love a good burger so sampling the new menu was easy for me and the staff were even kind enough to cater for my vegetarian friends with tasty veggie burgers, nachos and fries. For future reference I had a look through the menu and options include a large variety of prime Aberdeen Angus beef burgers which are served in a brioche bun, hot dogs, sharing platters, low calorie dishes, kids meals, thick milkshakes and sweet treats.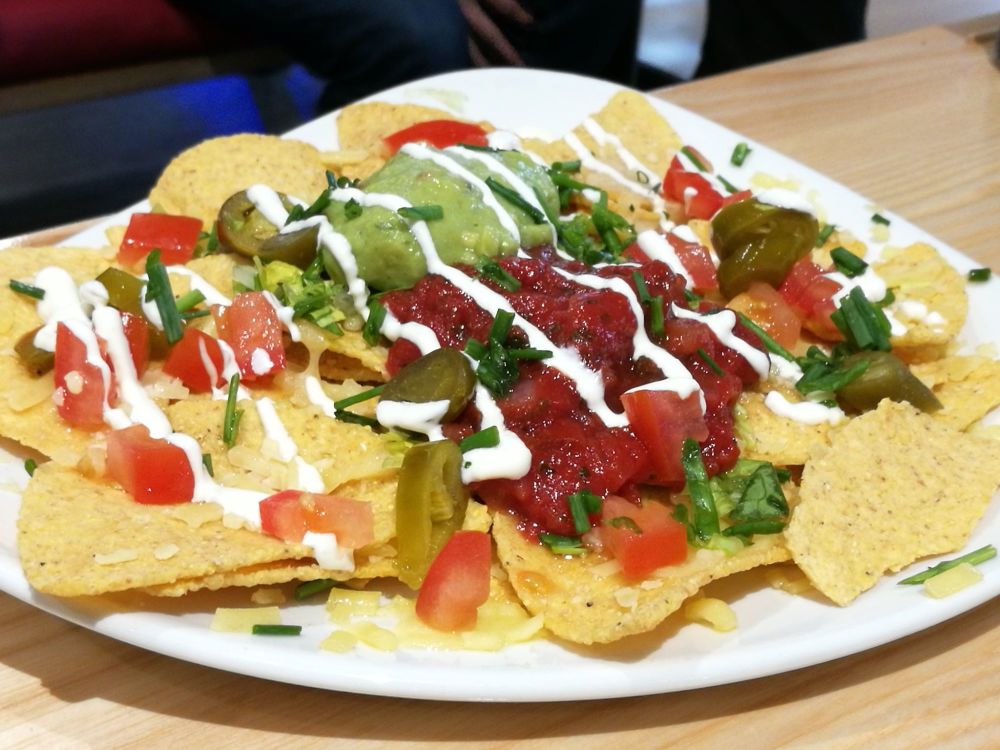 We took advantage of our call button on occasion, sometimes for help but mainly to order drinks which we enjoyed whilst chatting and throwing the bowling balls down the lane. Now I don't want to brag here but I very rarely win at anything so I was pretty pleased to get to the end and find out I'd won. Saying that, if you got a strike with a pink pin at the head then you won a bottle of prosecco which my friend did, so I think she did pretty good too.
The whole night was so much fun and I knew it was definitely somewhere I'd take the kids back to. Other than bowling, children can enjoy the amusement arcade and there's even a couple of pool tables by the bar area for those who enjoy playing.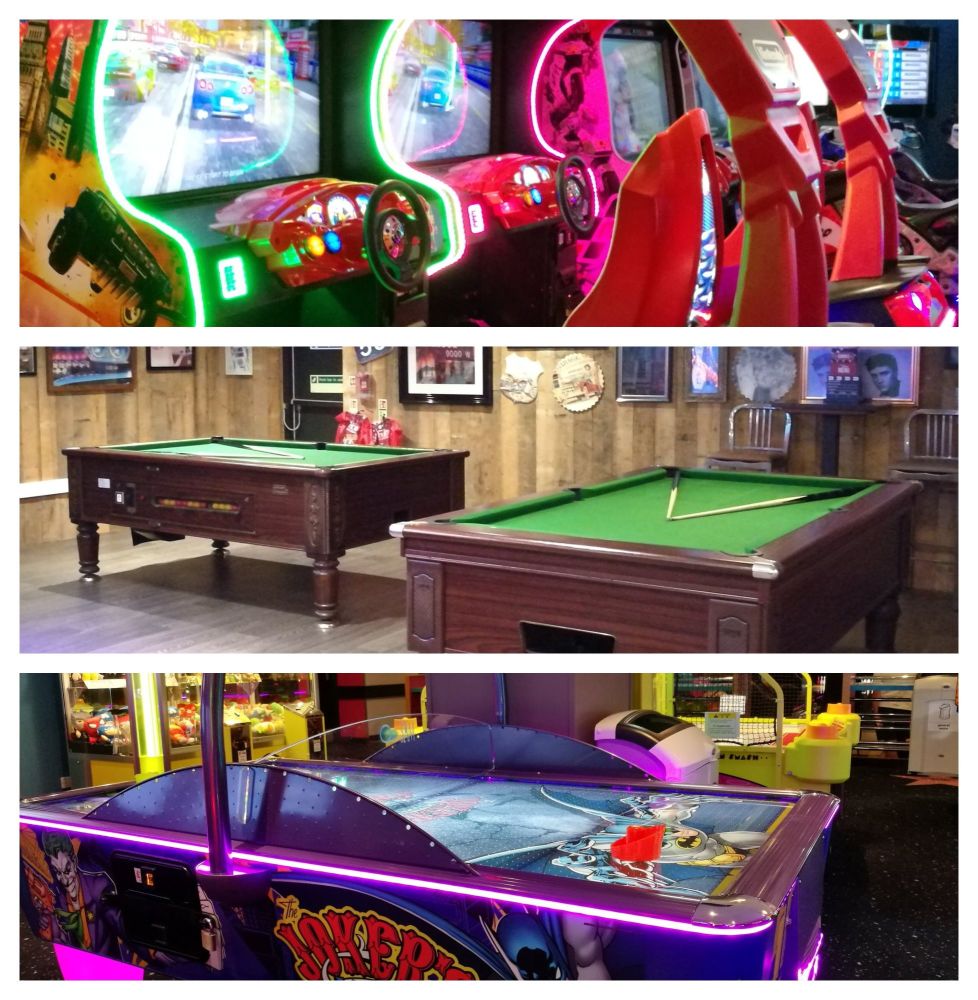 For more information including prices and special offers, please visit Hollywood Bowl here: https://www.hollywoodbowl.co.uk/
ADDITION TO POST IN JANUARY 2019
My son was lucky enough to be invited to a birthday party at the same venue and as his little sister wanted to play too we asked the staff if we could book a lane right next to them. It was strange not having him play with us but he was on best behaviour with his friends and their party host was really attentive moving the ramp between their team lanes for the one's that wanted it and pouring them squash.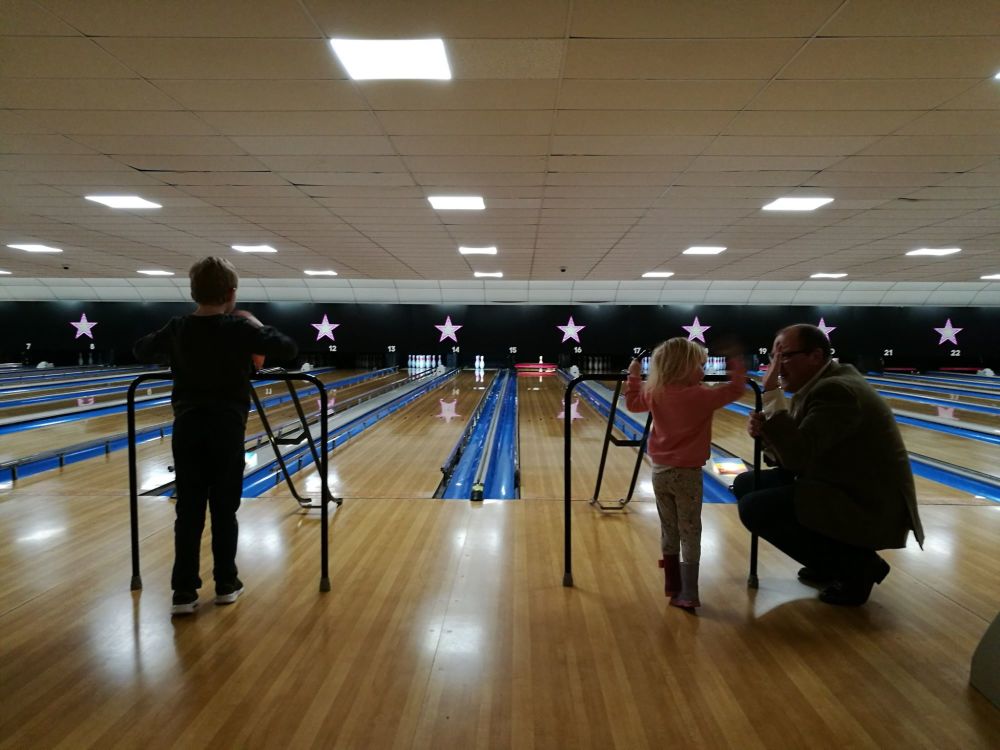 We finished our games at roughly the same time and as they went off to their party table for food we ordered ourselves some lunch to enjoy. When the party was over we all played some amusements together and my son even shared his party bag goodies with his sister. Talking to the party organiser before she left I asked if the children had all enjoyed themselves and she said they most definitely did. Considering the price per child (there's different package prices) I think it's really good value for money and something they'll all fondly remember.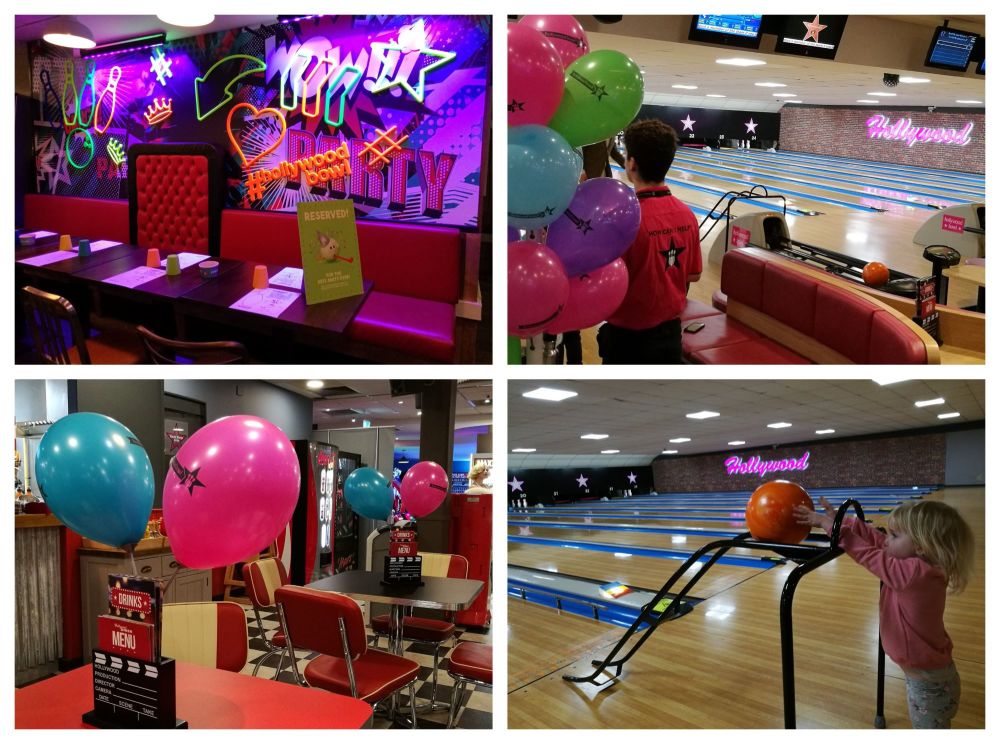 Please note – Dorsetmums was invited to the Hollywood Bowl launch party for review purposes however all thought are my own.