Our Janni Atherton Photography Review
Posted on
I've found that since becoming a parent life suddenly starts whizzing by and having photos of the children when they are young are very important to me. When I was contacted by the lovely Janni Atherton Photography I was thrilled and can't praise her work enough as she captured my lovely little family perfectly and I'll treasure the images she took.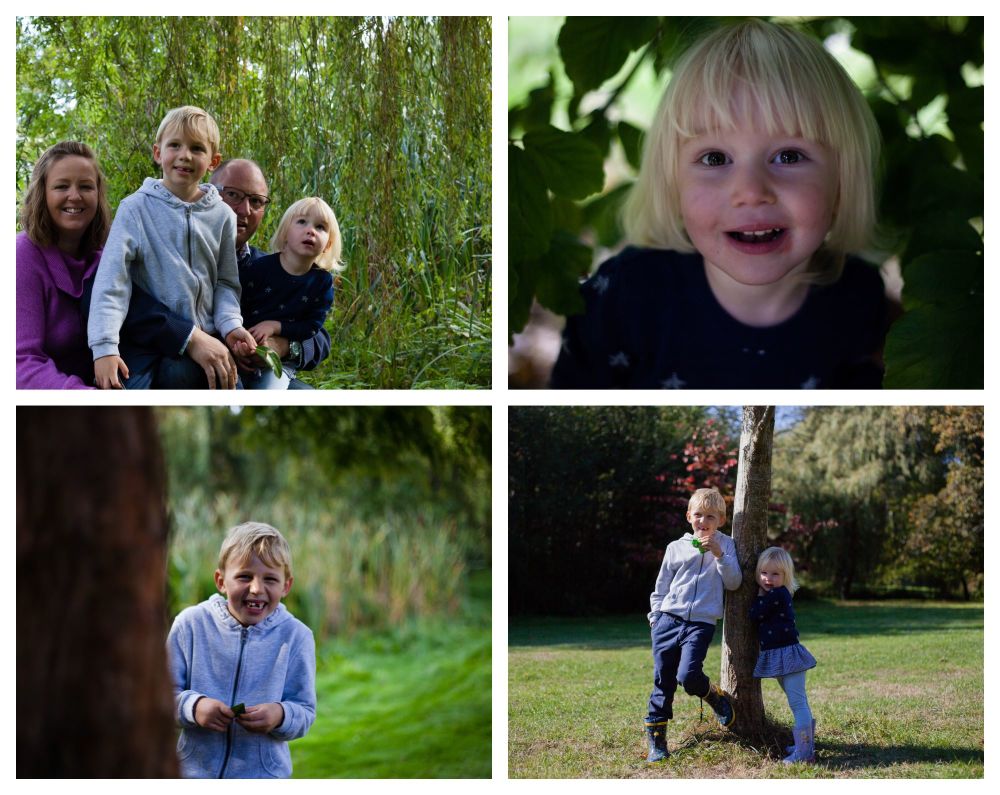 Janni loves to document family life either in your home or outdoors so I asked on the Dorsetmums facebook page for location ideas. I had lots of great suggestions including Coy Pond in Bournemouth and we decided the open space, big trees, leaves on the ground and trickling stream would be a perfect spot for the children to run around.
Before we met for our shoot, Janni wanted to know more about us as a family. We were asked what sort of things we liked doing together, how we would describe our children and what our perfect family day out would be. We were also asked if there was anything we wanted to remember about our family right now and the first thing I thought of was that my son had recently lost one of his front teeth which made for a very funny smile.
Janni is a mother herself and completely understands that it's often us Mums that have the camera out and rarely end up being in the picture unless it's a rushed selfie. No matter how many times I remind my husband to take a snap of myself with the kids he rarely ever does and my catalogue of family photos hardly have any of me in so I was very excited to put my camera away and just enjoy playing with the children.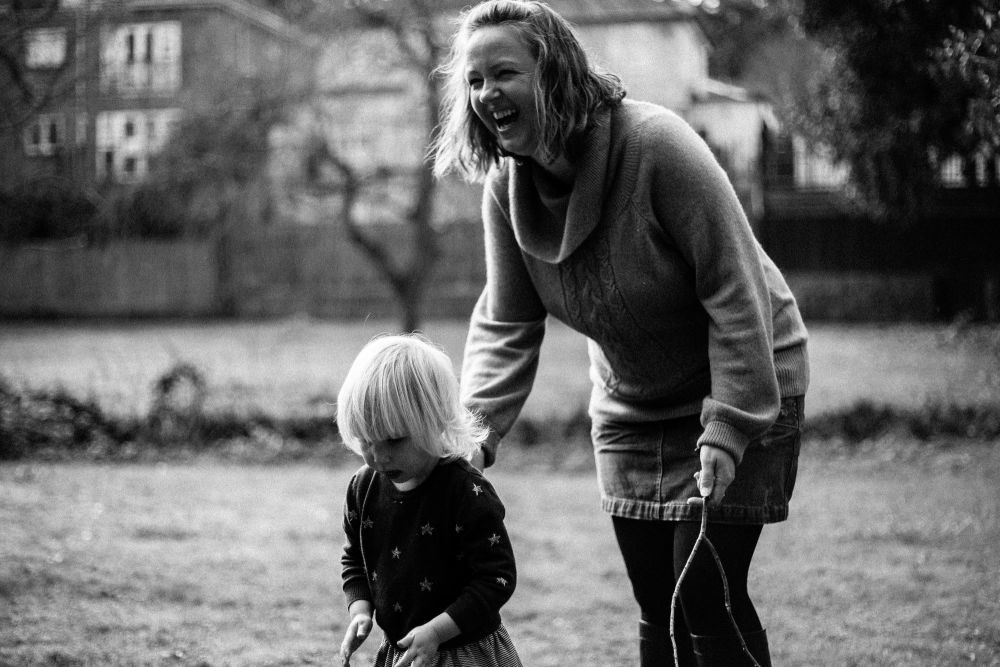 We were fortunate enough to choose a day which was chilly but sunny and we pretty much had Coy Pond to ourselves except from the odd dog walker. I loved that Janni had the children wrapped around her little finger straight away, I think because she was so friendly, got down to their level and didn't boss them around. She made it very clear that we were to just enjoy ourselves, pretend she wasn't there, and embrace our time with the kids. We spent a good couple of hours together, looking at plants, popping leaves in the stream, chasing the kids around trees and even stopping for snack time. Janni captured things I didn't see and even little Lucy's tears when she fell over and needed a cuddle from Daddy.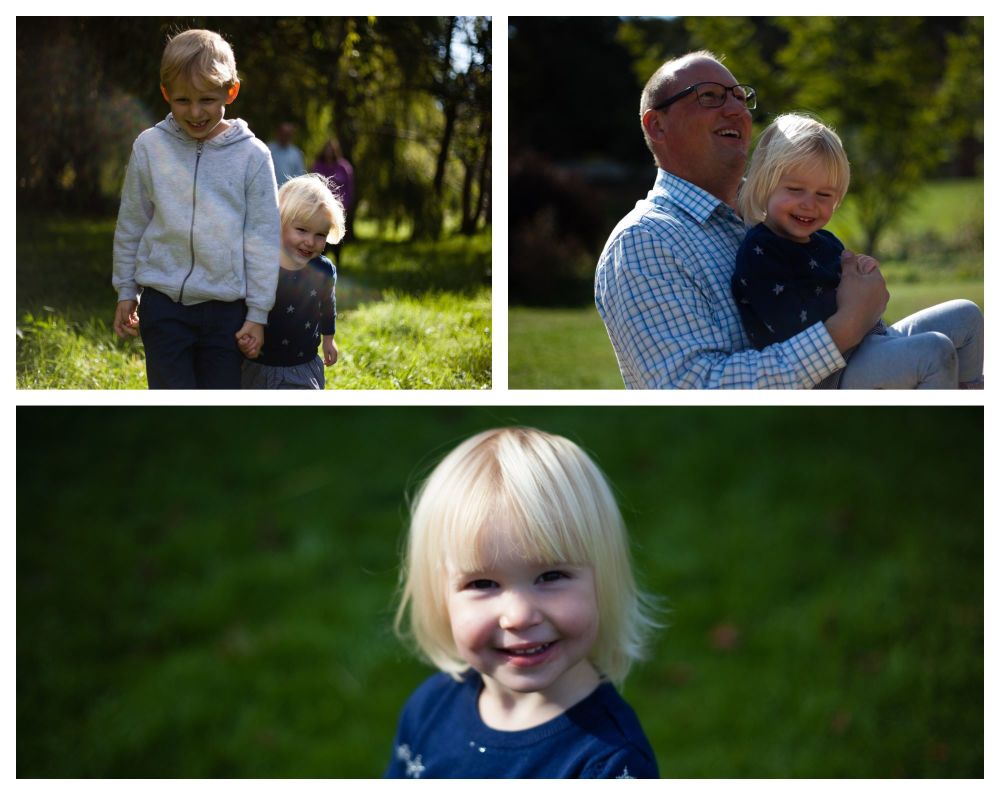 Our time with Janni went so fast and after the shoot she sent me a teaser photo of little Lucy. Needless to say I was very excited to see the rest.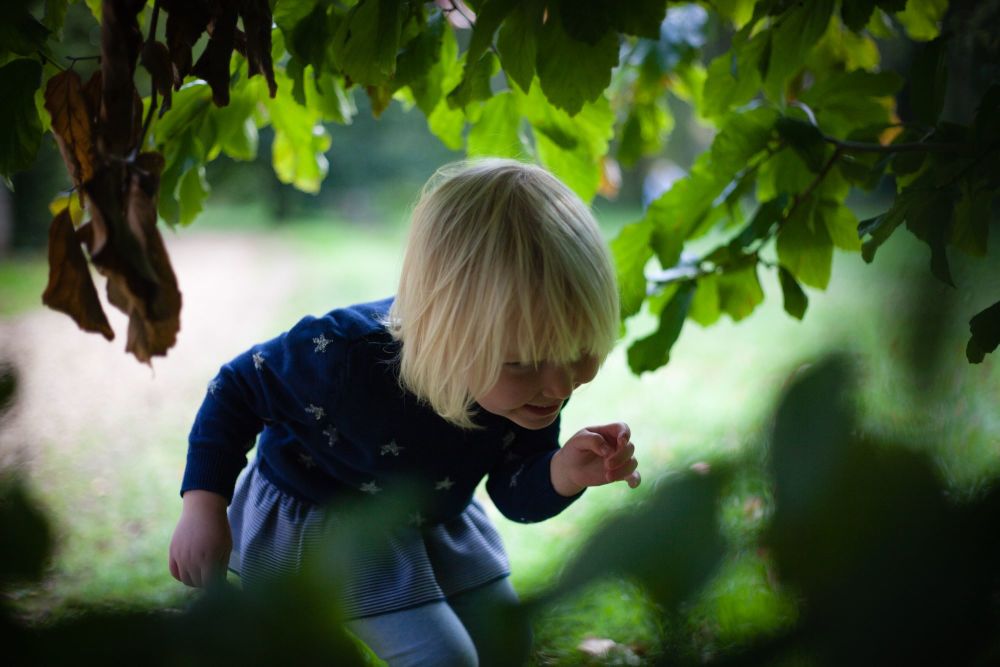 When her editing was complete, she sent over a slideshow which I was instructed to view. Of course I had a little tear watching it and couldn't wait to choose which image I'd use for our family Christmas cards. A couple of weeks later Janni got in touch to give us our beautiful presentation box which had our USB stick, a few special printed images and some treats for me and the kids. I luckily managed to use the USB to print off some photos before our darling daughter got hold of it and hid it in a toy box. I spent ages looking everywhere for it and thank god I found it in the end!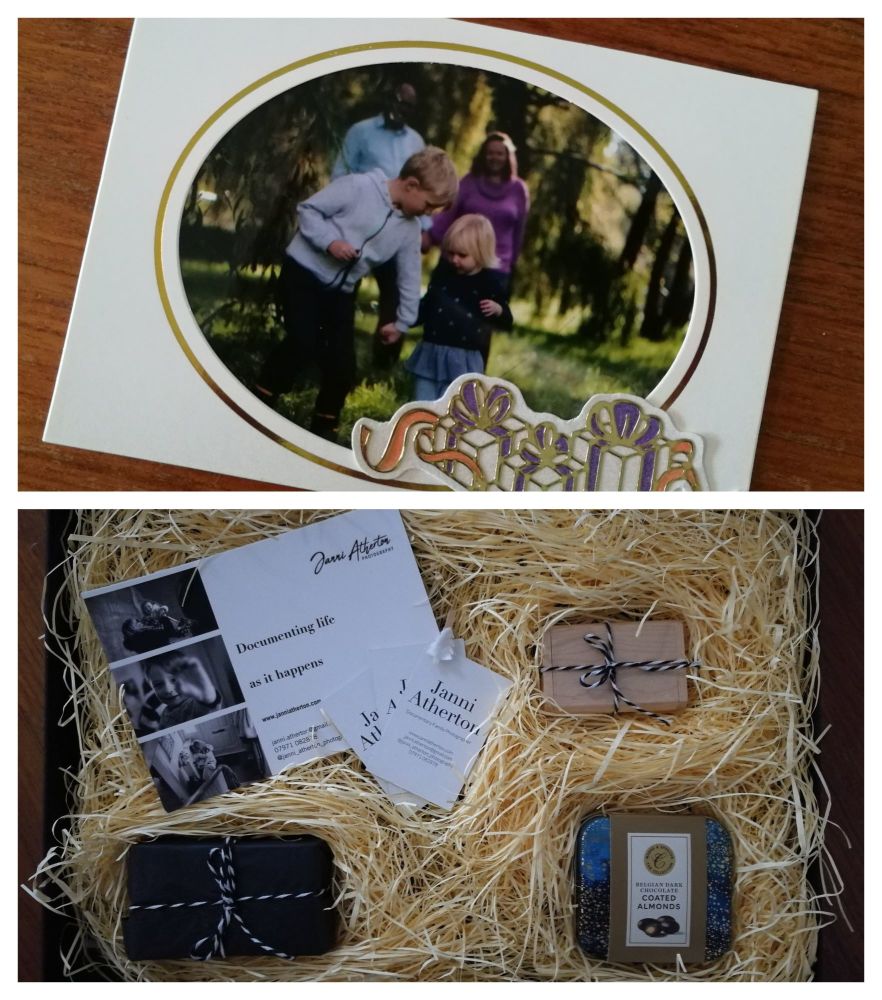 After our shoot I asked Janni why she likes to document family life and she said 'I really believe that there is no more important time in your life to document, than when you have children. It's such a crazy time, and time goes so fast and the children grow up so quick, you blink you miss it. I genuinely love EVERY single photo session that I do, because I know that I am able to provide the family with a snapshot of that moment in time, my job is to make people happy and I adore being able to do this! My aim is always to capture the essence of family life with all it's tantrum-ing, messiness, laughs and giggles, it's about embracing that REAL is better than perfect. Getting to know "my" lovely families and hang out with them in their home or outdoors is a privilege and it never ceases to amaze me how different families are, and how many faces a 5 year old can pull in a minute, it's a lot!'
Janni is now taking bookings for Spring shoots and has very competitive prices so if you happen to be looking for a local photographer please visit Janni Atherton Photography for more information and package options.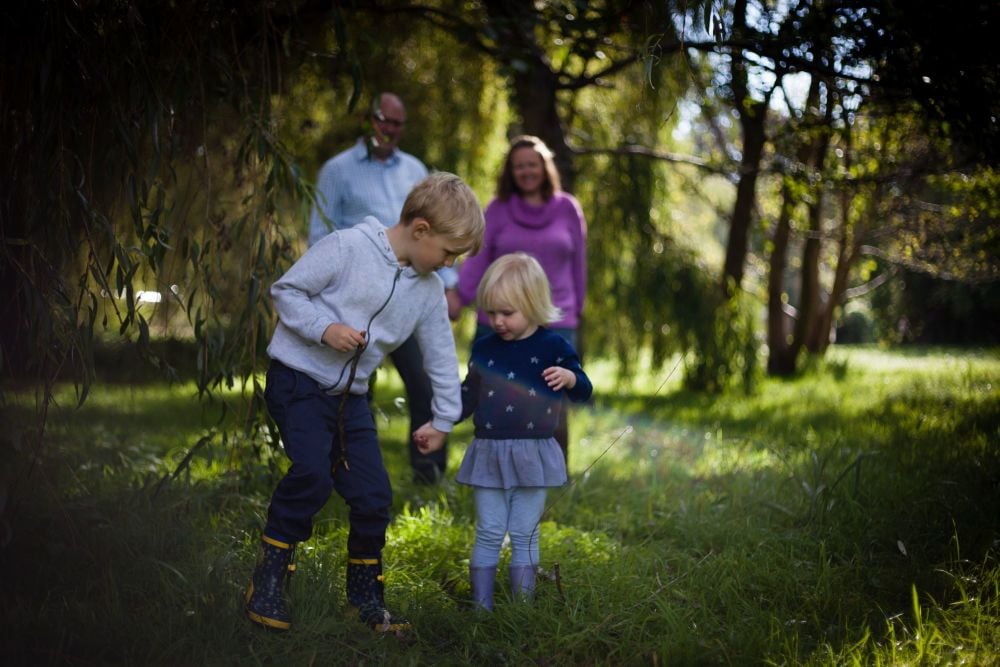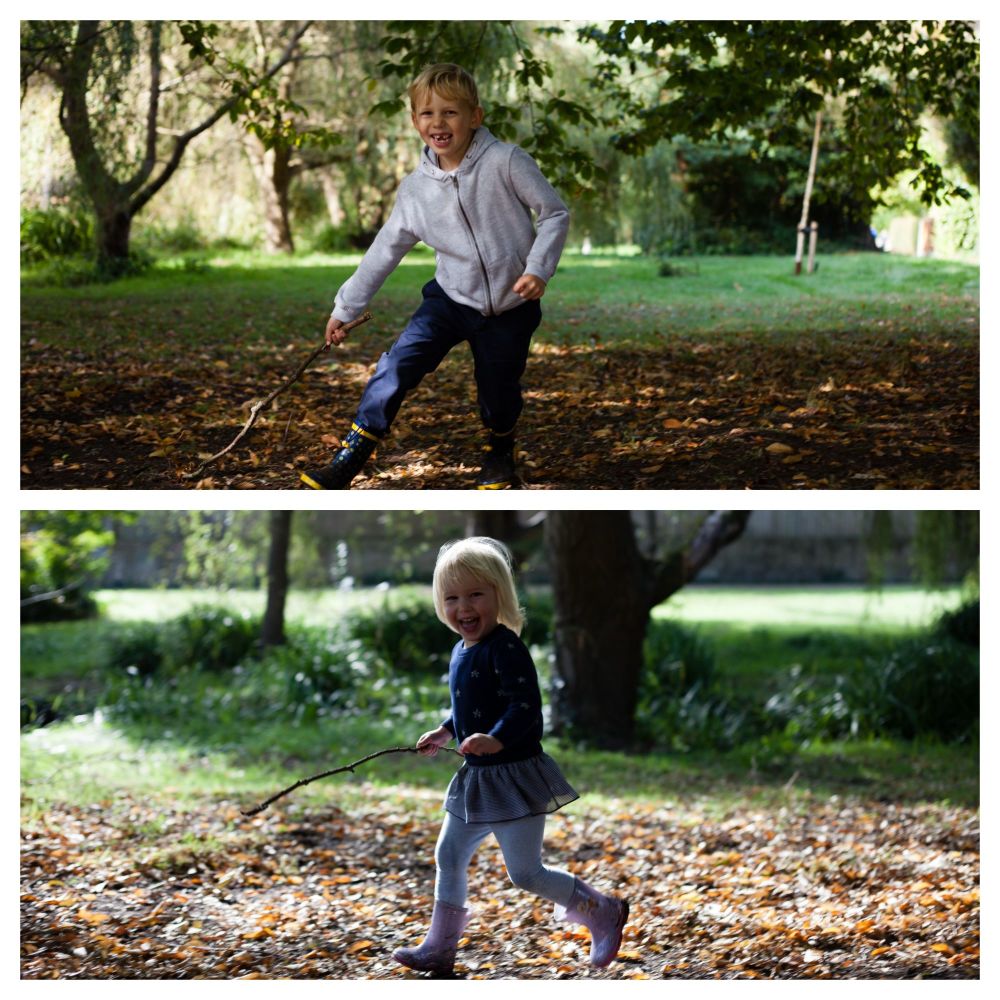 Dorsetmums was invited to a photoshoot with Janni Atherton Photography for review purposes however all words and beautiful children are my own.